The Best Mother's Day Gift Guide For 2022
Author: Michelle Richards Date Posted:7 April 2022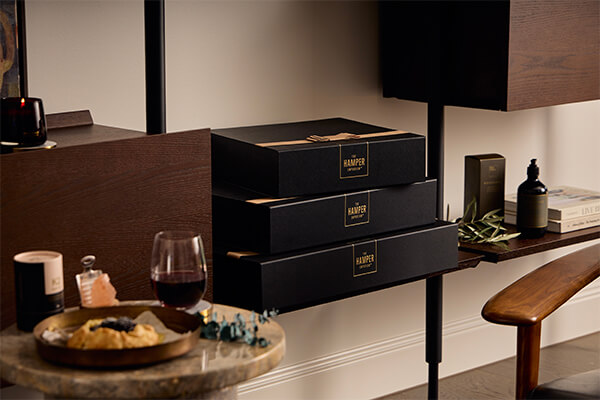 The Only Gift Guide You'll Need This Mother's Day
We want to make sure everyone has the best Mother's Day possible, so to make your online shopping easier we've listed the best Mother's Day gift ideas in an easy gift guide to suit every type of mum.
You'll find inspiration for different ideas to suit new mums and older mums, fun mums and sentimental mums, as well as recommendations for Mothers Day gift ideas for hard to buy for mums who say they don't need anything.
Your mum is rare, extraordinary, one-of-a-kind. When you're choosing the best gift for her, remember everything that makes her so special. Can't narrow it down? Don't worry, we've got a few ideas. Our Mother's Day gift guide makes finding the perfect idea simply effortless. Here's how to pamper the irreplaceable mum in your life.
Top 10 Mothers Day Gift Ideas For Every Mum
1. The sweet tooth mum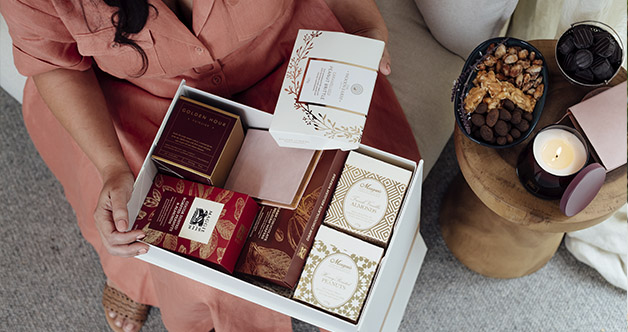 They say like attracts like, so it's no wonder your sweet mum has a penchant for sugar. Lavish her with artisan chocolates, candied nuts, and rich caramels. Our range of Mother's Day chocolates are exactly what your mum has been waiting for with the perfect combination of sweet surprises.
2. The indulgent mum
If unwinding at the spa is her idea of bliss, wrap your deserving mum up in a silk robe and shower her with pampering presents. She'll be on cloud nine. Explore our range of Mother's Day gifts that include relaxation, pamper, and self-care gifts to indulge.
3.The homebody mum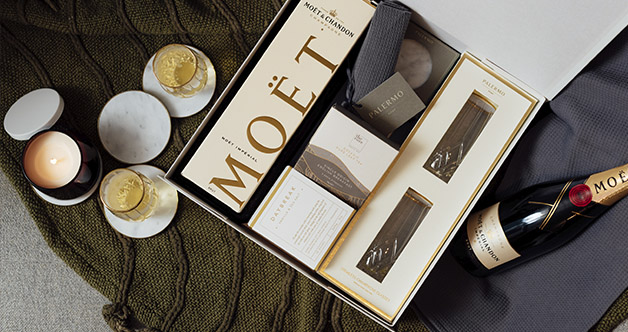 There's nothing she cherishes more than styling her space just so. A boutique hamper filled with home décor gifts is all she needs to lounge around in luxury. Our all new range of homewares hampers are just the thing your mum needs to create a cosy space to relax in.
4.The mum to be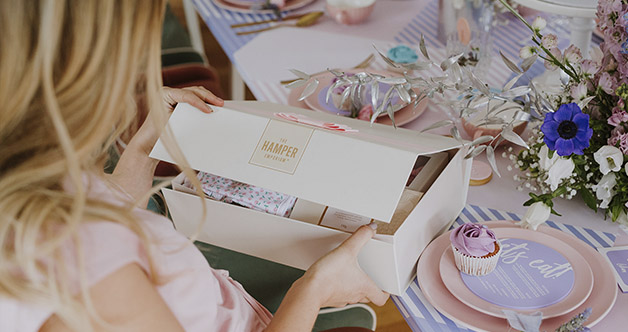 She's about to embark on the most magical journey. Show her how loved she is with a stunning newborn baby gift box filled with all the essentials (and a few treats). You'll love our ideas for ways to make Mother's Day special with a pregnancy hamper for a mum to be.
5.The new mum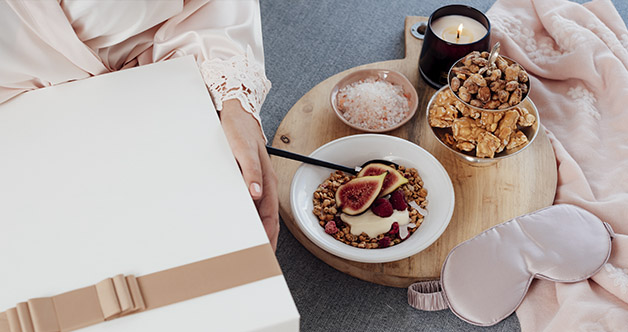 Amidst the whirlwind of a new baby, she may not have had time to catch her breath. It's up to you to help her create wonderful memories of this most special first Mother's Day. Fill her day with sunshine, laughter, and little indulgences with these first Mother's Day gift ideas.
6.The proud grandma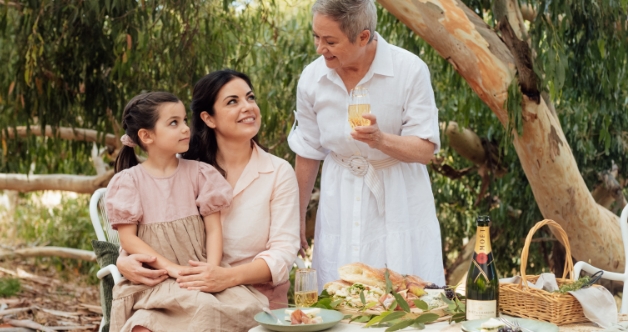 There are times when only the finest gifts will do. Go the extra mile to celebrate a family matriarch who deserves the world. Spoil her with thoughtful Mother's Day gifts for grandma or nanna that will bring a sentimental tear to her eye. There's no better way to show you care.
7. The aromatherapy mum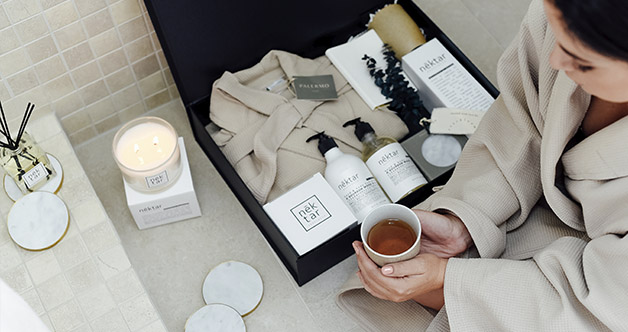 She loves beautiful fragrances and believes in the power of nature. Help her achieve tranquillity with a gorgeous wellness hamper featuring an enticing scented candle paired with more fancy finds. Aromatherapy candles are wonderful Mother's Day gift ideas. For more inspiration, browse our candle gift range and you're sure to find the perfect one for your mum.
8. The cheese lover mum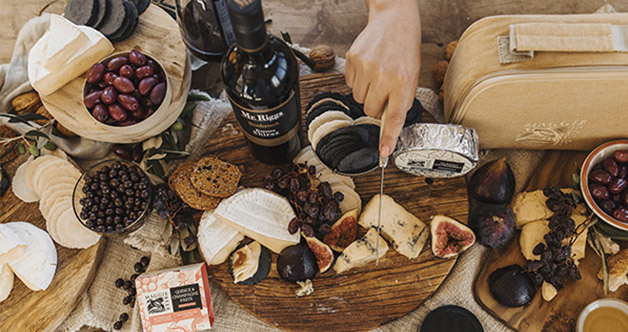 What's better than gourmet cheese? Why, gourmet cheese paired with delicious nibbles and wine for Mother's Day! Create a Mother's Day picnic for all the family that she won't ever forget, or send her the ultimate surprise with one of our new cheese hampers for her to enjoy without having to share.
9. The entertainer mum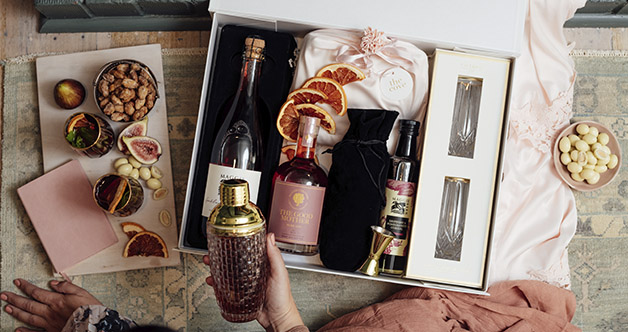 This marvellous mama is the life of the party. Next time she's hosting cocktail hour, give her everything she needs to shake up the most delicious drinks in town. Sharing Mother's Day cocktails is one of our favourite ideas for a fun loving mum. Find her favourite beverage of choice in our cocktail hamper range.
10.The bubbly mum
She's vivacious, vibrant, and vital—just like champagne. Whether it's Moët & Chandon or Veuve Clicquot, celebrate her with a gift hamper that simply sparkles. You can't go wrong with a champagne hamper for the ultimate Mother's Day gift idea for a mum who really deserves to be spoiled.
A Mother's Day Delivery Guide For Mums Australia Wide (& New Zealand, Too!)
We know not everyone will get to spend Mother's Day with their mum. Families grow and change, kids grow up and move away, mums head off on adventures of their own and, for some, travelling isn't quite as easy as it once was. If you can't be there in person to give your mum a hug, our Mother's Day gift guide for Australian delivery options will help. No matter where your mum is, we can help with ideas to make her day special.
For a mum in Sydney
You have lots of options for ways to send a gift if your mum lives in Sydney. Order now and choose delivery in the week before Mother's Day. You can order as late as Friday May 6th and arrange for delivery on Sunday May 8th. View our Mother's Day Hampers Sydney page for full details as well as our top gift suggestions.
For a mum in Melbourne
Even if you leave things until the last minute, we can still help you get your handpicked gift to your mum in Melbourne if you order before Thursday 7th May and choose express delivery. Find out all you need to know on our Mother's Day Hampers Melbourne page. For peace of mind, we recommend ordering before the end of April.
For a mum in Brisbane
Your mum might be enjoying the sunshine in Brisbane, but we know her day will be even brighter with a little something from you. Order before April 25th and either choose free delivery in the week leading up to Mother's Day, or choose express delivery right up until Thursday 7th May. Find out all you need to know on our Mother's Day Hampers Brisbane page for top gift ideas and delivery options.
For a mum in Adelaide
Order now and choose preferred date delivery to Adelaide for free in the week before Mother's Day, or order up until April 26th to be confidant that your gift will arrive in time with standard free shipping. After that date, choose express delivery right up until Thursday 7th May. Find out all you need to know about your delivery options on our Mother's Day Hampers Adelaide page.
For a mum in New Zealand
The Hamper Emporium is now offering Mother's Day gift delivery to New Zealand. Order before April 26th to get your gift to a mum in New Zealand in time for Mother's Day with flat rate shipping throughout NZ. View our range of available gift boxes for New Zealand delivery that would make any mum over the ditch beyond excited. Send a little luxury her way with our pamper boxes and gourmet treats.
For a mum who's off the beaten track
And we mean that geographically, not metaphorically... No matter where your mum is in Australia, we can deliver your present to any residential or office address. Once you've chosen the perfect Mother's Day hamper for your mum, we will get it delivered to her in time so she knows you're thinking of her. To make it easy, you can order now and schedule delivery in the week leading up to Mother's Day. After the 26th April, we recommend upgrading to Express Delivery. Get in early if you expect delays for shipping to rural or remote areas so she is not disappointed.