10 Reasons To Send Gifts For Business Clients
Author: Nikki Barnett Date Posted:28 October 2019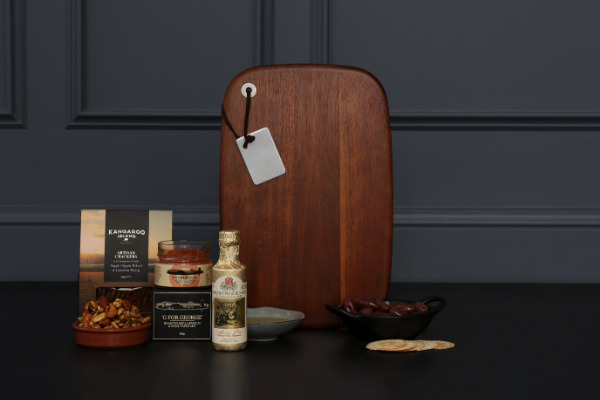 10 Essential Reasons To Send Gifts For Business Clients
Whenever you think about your key customers, there will always be some that you really enjoy working with. Maybe they are easy to deal with, friendly and fun, or extremely loyal to your company. Valuing their business and maintaining these relationships are essential factors to the future success of your business.
Here at The Hamper Emporium we actually think that you don't need any reason to send corporate gifts for business clients at any time of the year!
But, here are 10 special occasions when you should definitely not forget!
1. It's Christmas time!
The joyful festive season of Christmas, Hanukkah and New Year is a time for gift giving the world over. There is no better time to send some wonderful gifts for business clients and work colleagues. Remember to choose something that bit extra special for your favourite customers. A surprise Christmas gift hamper with a personal message shows that you enjoy working with them and value their business. And that's the festive point of Christmas, isn't it?

2. When Someone Sends A Referral
Sourcing new business can be difficult, so when someone has gone out of their way to recommend your company, it's important to reach out and say thanks. It's a significant event as referring a potential client shows trust and support. Sending gifts for business clients who refer new business communicates your personal thanks in a very special way. A delicious gift hamper brimming over with tasty treats is the perfect solution.
3. A Great Customer Review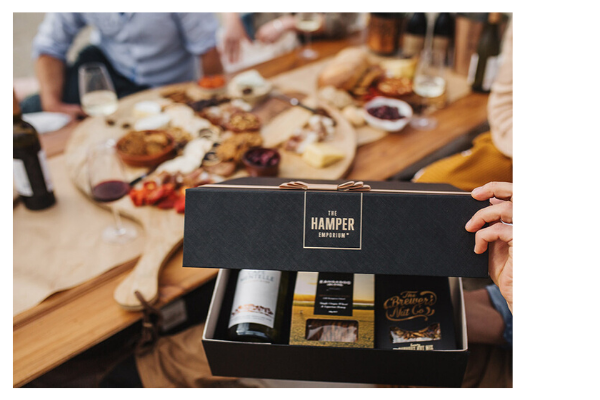 We all know that writing a review takes thought and time, meaning that most people don't bother. Online reviews can be critical for some businesses, so when a customer goes that extra mile for you, it should never be taken for granted. It's a great time to show your gratitude. Let them know how much positive reviews mean to you by sending thoughtful gifts for business clients who help you on your way.

4. When You Find A New Client
With endless research and planning required for any new business opportunity, it's a challenging time. Finding the ideal new customer who fits with your services or products and knowing that you have outwitted your competitors is worthy of a celebration. 'Welcome' gifts for business clients show that you really value their decision. What could be nicer than sending a luxury hamper filled with gifts they will love?
5. On-boarding A New Team Member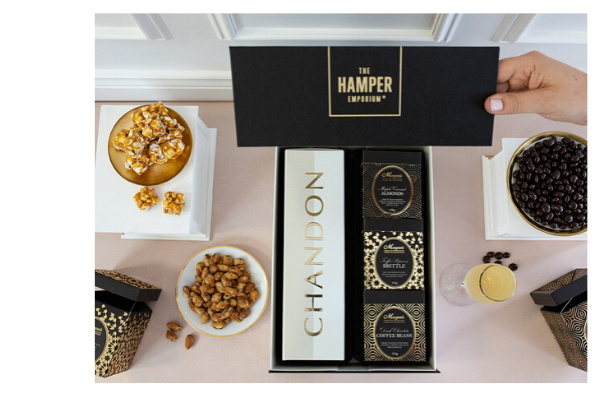 Hiring a new employee at any level is an exciting time for everyone. It can be a fraught experience for your new team member and totally change the office dynamics. Corporate gifts for business clients are perfect for your own team too! Show them that you appreciate their choice of workplace and start on a wonderfully positive note. A gift hamper can be a fitting way to say 'hello and welcome' and share around the office.

6. Completing A Big Project
Winning or completing an important project should certainly generate a celebration too. Everyone loves this time of triumph and it's important to share the win. When your team has delivered a difficult project or outstanding service, then both your customer and work colleagues deserve some praise. Gifts for business clients show you appreciate the chance to work with customers and says a big 'well done' to your staff.
7. To Re-establish Client Contact
In a busy business world, it's all too easy to lose contact with customers. Talking to clients regularly and keeping your brand in mind can sometimes get lost in the daily workload. If this happens, personal notes and gifts for business clients can immediately remind them that they are valued. A luxurious gift hamper can be just the thing to get back on track and show them they are not forgotten.
8. Those Personal Moments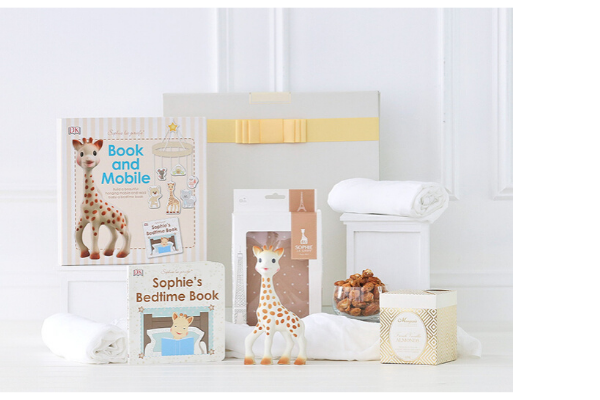 Knowing some personal facts about your customers and work colleagues is critical. A personal occasion is a fabulous way to show that you care. Perhaps it's a birthday, a new arrival or some special news, but any significant life event is a good reason to remember them. Gifts for business clients can wish 'Happy Birthday', 'Get Well,' 'Congratulations' and a hundred other things. It's a personal and effective way to reach out.

9. Increasing Work Or Orders
When a client expands your work or places extra orders on an ongoing project, it's a real vote of confidence. It's a morale booster too! What better way to show them your appreciation than with gorgeous gifts for business clients? Send a personalised gift hamper for all the firm's team to show you appreciate their confidence and are looking forward to continued success.
10. Business Anniversaries
The anniversary of the first time you did business together is an important date. It's also the ideal opportunity to remember and recognise your top customers. Your favourite clients will love receiving gifts for business clients that say a huge thank you. Take this date as yet another opportunity to remind valued customers that you recognise their input to your business success.
Gifts For Business Clients From The Hamper Emporium
At The Hamper Emporium, we never miss the opportunity to pamper our favourite corporate clients. Sending gifts for business clients will make everyone feel good, including you. A luxurious or pampering gift hamper is perfect for any occasion, and it's a quick and easy way to improve your business potential too!
We work closely with our corporate clients to produce a wonderful gift with a high-quality presentation every time. A full corporate branding service is provided so that you receive professional gifts for business clients as well as thoughtful gifts. Hampers, handcrafted wooden wine boxes, ribbons and gift tags can all be customised tastefully, and you can even work with our professional Graphic Designers to create a unique look. See the video below for more details on how you can set up a corporate account with The Hamper Emporium.
There are several customised options available too, including individual gift card messages, even if you have purchased a bulk order. To make your gifts for business clients really stand out, you can even include personalised items in your hamper.
Premium Chopping Boards

Engraved Keyrings

Branded Wine Wraps

Branded Hamper Sleeves
Finally, you really don't need a special occasion to say 'hello' or express your appreciation. So, why not check out the exquisite options available for gifts for business clients, together with our corporate branding options? We think you will agree that they are spectacular, and are also unique gifts for business clients that will make your customers smile!