10 Romantic Gift Ideas For Her In Australia
Author: Nikki Barnett Date Posted:25 November 2021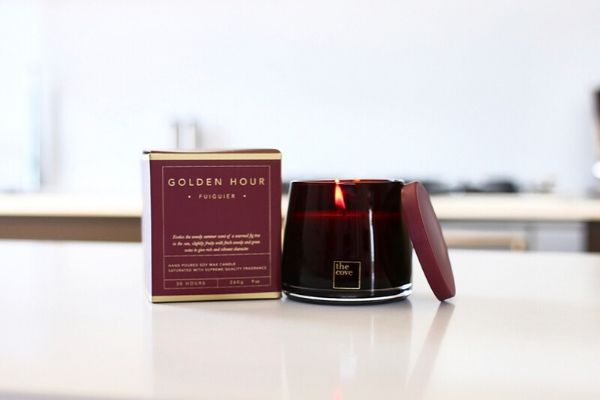 How to plan the perfect romantic getaway
Need ideas for a little romance to spoil your wife or reconnect? While going out for dinner or a romantic gift for her are wonderful, sometimes what your relationship needs is time together away from distractions. Weekend romantic getaways are the best. It's not a long enough trip that you have to worry about too much, yet it's long enough to invest more time into a new relationship or rekindle your love.
Do you think a romantic getaway of good quality is hard to organise or out of your league? Think again. Whether you're a beginner at couples travel or a Casanova stuck with a tight budget, it's good to know the basics on how to plan a trip that will make your lover swoon.
Before you indulge in dreams of rose petals and candlelit dinners, you must first take care of the practicalities of planning your romantic weekend away. Time, destination and budget. First think about how much time you can take off for your getaway. Depending on that, you can then plan your destination.
Where to go for a romantic weekend and what to do?
What you don't want to do is squeeze a trip to a far-off place into two nights, you'll be exhausted the whole time and not in the mood for romance. But, even one night can be enough if you're not going too far from home. While Google will show you "romantic getaways near me" you still need to factor in what fun things to do on a weekend away with your girlfriend or wife are nearby. Look for secluded getaways, beach locations, wine tasting, farm tours, art galleries, walking trails, or anything else that gives you a chance to relax together.
Choose a destination that is either a familiar special place to both of you or someplace new, the key is to create an experience that will be enjoyed equally by you both. Once you have decided on the corner points, decide on the little moments you can create to surprise her with.
Having an empty pocket during your couple time-out is stressful—and not romantic—so decide what you can afford to book to have pocket money left and work within that price range.
Romance lies in little details, not high prices. While five-star dining is certainly romantic, thoughtful ideas and touches that are personalised can be equally meaningful. Unexpected small gifts or surprise romantic gifts for a girlfriend can go a long way to letting her know you put the time in to making it a special weekend. Pick up something small beforehand that you can hide from your significant other. When the time is right, surprise her with the gift. No matter how small, the thought counts. She will be happy you even thought of doing it.
Here are the 10 most romantic gift ideas for your girlfriend or wife that you can treat her with:
1. A disposable film or vintage instant polaroid camera
Give the gift of memories and start creating them during your unforgettable well-planned couples retreat. This present is unique and thoughtful; you and the snapshots will be on her fridge or vision board for years to come.
2. A leather toiletry bag full of luxury toiletries
A luxurious gift idea for women that is extremely personal. You can easily personalise this even more by adding her favourite perfume and lipstick for extra brownie points.
3. A book by her favourite author
For many women, there is nothing more relaxing on holidays than to sit on a comfy lounge chair by the window or fireplace with a cuppa in one hand and her favourite book in the other. Check her Goodreads account for her compiled list of 'to read' books and your way into her heart has been secured.
4. A joint experience gift
Make this trip even more memorable by ticking things off your bucket list together. A gift voucher for a romantic experience is an exciting and exceptional idea. No matter if bungee jumping, a vineyard tour, dinner in the dark or a couple floating experience; this will give you plenty to talk about for years to come.
5. A personalised necklace gift for her
We all know that diamonds are a girl's best friend. And they are forever. Jewellery never disappoints, diamonds or not. You know your girl the best, so go find her the special something that will make her swoon. She will forever repay you with a sparkle in her eye.
6. A journal and a beautiful new pen
Is she the pensive type who is always writing, whether it be what she's feeling or just small observations from her day? Support her passion and gift her a beautifully crafted journal with a matching ballpoint pen. She will be writing about you for sure.
7. A massage voucher
A gift voucher for a body treatment is a well-received gift. Every woman likes to get spoiled and feel fantastic afterwards. Here you can decide depending on your budget, no matter if hot stone, reflexology or couples massage, anything will make her feel wonderfully relaxed and happy.
8. Wine to taste and share
Does your special someone enjoy trying new wines? Buy a selection of new wines to enjoy on your weekend away. Wine gifts for her to sit back and relax with is something that's sure to make her happy. Try bubbles, a rosé, or splurge with a Moet gift to luxuriate with together. What more could you want?
9. Create the next date during this date
If you leading lady loves nothing more than your company, popcorn and a good flick, this one is pretty obvious. Giving her a voucher to the cinema is not only something to look forward to, but it creates the next date already. Nothing is better than the countdown to the next fun activity with your lover.
10. Tea, coffee, chai
Think about the morning after. Everyone is big smiles, both of you are happy and content and you wouldn't want to be anywhere else. Now it's time to get up and have a cuppa of… 'Tea, coffee, chai?' You know your girl the best. Spoil her with either a beautifully crafted wooden tea box full of her favourite flavours, a coffee plunger with a bag of Mexican coffee beans or a personalised travel mug with a box of chai powder ready to go. And then sit down and enjoy them; together on your exclusive romantic weekend or trip away.
Plan for romance and give the gift of luxury
While you can create special moments out of little details, it doesn't mean you shouldn't plan for romance. While restaurants can add to a romantic atmosphere, they can also quickly kill it. If you like to create your own intimate picnics, just be creative. No matter if on a red-and-white-checkered blanket on the grassy hill overlooking the city or some cozy towels at the beach watching the seagulls. Create a starry rendezvous in a tent decorated with fairy lights or enjoy a comfortable indoor picnic on the hotel bed. Now while you just think about the 'where' and 'how', let us help you with the 'what'.
If you are just too busy to go shop browsing beforehand but love gifting, bringing a guaranteed smile to her face and have it presented perfectly, look no further. Consider a gift hamper for her packed full of luxury and sophistication from the world's most fabulous brands. We'll help you leave no doubt in her mind how much she means to you, we're here to help you deliver the love she deserves.