11 Fresh Gift Ideas That Say Welcome To Australia
Author: Michelle Richards Date Posted:13 May 2022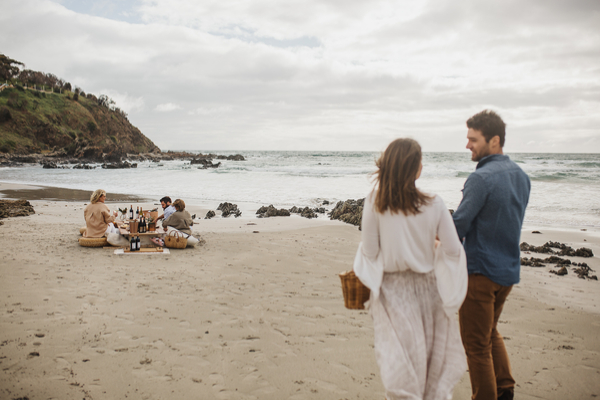 Welcome From Down Under!
Sometimes the small gestures are the ones with the most significant impact, and we Aussies are well-known for our generous hospitality. Not only on holidays like Christmas but all year round.
Gifts of any kind are an ideal way to say 'G'day', especially if it is a long-awaited friend or relative coming for a visit. Or why not show some old fashioned warmth and friendliness to soon-to-be Aussies, visiting business colleagues, or teams on secondment?
Whether it's a souvenir for family, a gift for an Aussie-bewitched friend, or a welcome handshake for a business partner, be sure to have it ready when they arrive. Many exceptional gifts are synonymous with Australia, so choosing should be effortless.
Welcome To Australia Gift Ideas
Here at The Hamper Emporium, we love coming up with new ideas. We've compiled a fun list of 10 gifts that are a wonderful way to say welcome to Australia. Whether your new mates are coming to visit or making a new home in our wonderful country, you are sure to make visitors to Australia beam from ear to ear with a welcome gift.
Infamous UGG Boots
Of all the footwear in the world, Ugg boots are probably the most iconic. An Aussie surfer founded the brand in 1978, since then these high-quality sheepskin boots are on nearly everyone's 'must-have' list. Although they are an essential winter staple in most Australian households, they are popular across the world all year round. Ugg boots are cosy and warm in winter, cool and comfortable in summer and durable outside. The perfect gift and ultimate fashion statement for any age.
Aussie Beer Gifts
Beer made its way to Australia with British settlers, as far back in history as Captain Cook. It's a home from home for breweries, with some like Cascade Brewery being around since 1824. This heady golden elixir is nation-defining. Aussies rank high up the international table of per capita beer consumption. Australian beer is a way of life, and your favourite tipple says an awful lot about you.
A set of longneck or designer beer glasses are just about perfect for anyone. Introduce them to stubbie holders. Or opt for the tulip glass, which helps to enhance the aroma and flavour of malty brews. Whether you gift beer mugs, goblets or chalices, be sure to team it with a selection of niche craft ales or selected Australian beer hampers. If you're lucky, you will be invited to join in and pour yourself an ice-cold one!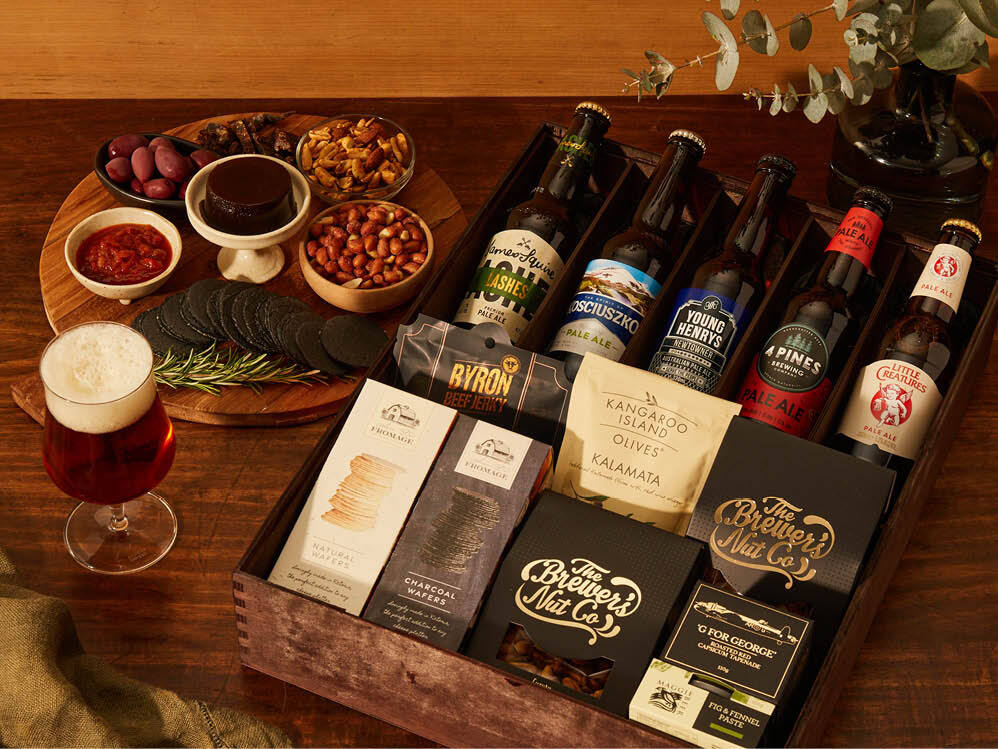 Hand Decorated Boomerangs
Traditional boomerangs were used as a hunting tool by Indigenous Australians. Their crescent shape means that when it is thrown, it will return to the same spot, so a hunter could always retrieve his weapon. Around for thousands of years, they are an iconic cultural symbol which makes a great gift and souvenir. You can find authentic boomerangs that are hand-painted in vibrant colours, each with different designs using the dot painting techniques. A beautiful and unique welcome thought.
Macadamia Nuts
In the nut world, the sweet, exotic macadamia nuts are a golden treasure. They are also the pride of Australia. Originating in the coastal rain forests of northeast Australia, they are rich in nutrients and hold numerous health benefits. Their delicious aroma and flavour are lovely delicacies which can be enjoyed all year round. Macadamia oils and creams offer essential minerals which are also beautifully beneficial for your skin.
You will see Macadamia nuts in nearly every shop, and there's a wide variety to choose from. They come canned, flavoured and roasted. Or try honey-coated, hot and spicy, or temptingly chocolate-covered. As a foodies treat, add in some epicurean delights to go with their buttery flavour. Our Sweet Epicurean Hamper has a feast in store. Go nuts and enjoy them together!
Mesmerising Opals
Australia is renowned for it's quality lustrous opals, with over 95% of all opals mined in Queensland and South Australia. In general, black or dark tones are more expensive than light or crystal shades. However, the beauty of these varied radiant and dynamic colours have been a fascination for centuries. The magical colours of opals shift and change from different angles and in altering light. What sweeter welcome than a pair of delicate opal earrings or a shimmering opal bracelet?
Natural Skin Products
Beauty for Aussies is mostly about the effortlessness and divine products. These celebrate the gorgeous and unique fauna and flora, with over 80% of our flowering plants being exclusive to Australia. Feast yourself on gifts of potent botanicals, soothing clays, invigorating oils and natural alternatives. Health and beauty are synonymous, so gift a cache of indulgent bath oils, divine body polishes or glowing skin creams.
Emu oil is yet one more Aussie delight, used as a healing balm for thousands of years. This fabulous oil is anti-inflammatory, anti-microbial and antihistamine. You can find ranges of delicious skin care creams, moisturisers and soothing ointments. If you are overwhelmed by the many Australian products, then treat them to one of our stunning Pamper Hampers. They are all packed full of pure indulgence and luxury gifts from L'Occitane, Jurlique or The Cove Jervis Bay.
Akubra Hats
Nothing brings Australia to mind more than the wide-brimmed 'Crocodile Dundee' Akubra hat. Nowadays, they are recognised and worn all over the world. Original Akubras are made using rabbit fur felt, fully lined, and crafted with a raw edge. Together with the oiled leather coat, Akubra hats are a classic outfit, invaluable in the scorching Aussie sun and also shower-proof. Another perfect gift idea from Down Under!
Incredible Australian Wines
From Barossa Shiraz to a fruity Pinot Grigio, Australia has much to offer from its variety of famous vineyards. We boast some of the finest wines from Cape Mentelle to Mr Riggs and De Bortoli. Australia is full-bodied all the way. The acclaimed Penfolds Grange, one of our oldest wineries, ranks among the most glorious estates worldwide. Some early vintages are collector's items, prized for spicy blackberry aromas and intense chocolate flavours.
Cape Mentelle produces exceptional wines, with an international reputation, twice receiving the Jimmy Watson Memorial trophy. The estate has a full range, from Merlot and Zinfandel to Chardonnay and Shiraz. However, the full-bodied Cabernet Sauvignon is the leading light. While there are numerous pubs and wine bars to sample these wines, it's lovely to receive a gift from our Australian wine hampers range to try them out alone!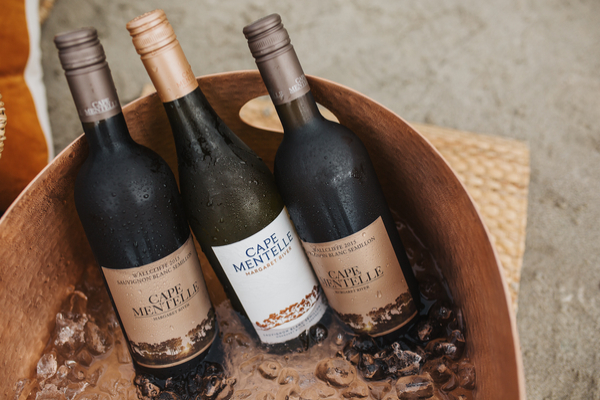 Aussie Artwork
With a long and rich heritage, Indigenous Australian artwork covers both traditional and contemporary designs. The regional art depicts intense storytelling involving symbols representing life, animals, or the spiritual landscape 'the Dreaming' which reflects their connection to the land. There are many natural art forms used, including wood and rock carvings, sculptures and leaf, bark or sand painting. This indigenous art is the oldest tradition in the world, making it an authentic piece of culture to welcome friends.
A Night in luxury Australian Accommodation
What better way to say welcome to Australia or welcome back home than to gift the experience of a luxury stay on the iconic Kangaroo Island. KI encapsulates everything that Australia is, and offers all of the experiences a visitor would want to try.
Whether you enjoy hotel stays or private luxury accommodation, there is something for every nature-loving visitor to Australia. Stowaway Kangaroo Island is our top pick when it comes to luxury accommodation on KI; offering stunning ocean, farm-scape and native bushland views, Stowaway Kangaroo Island is a shining example of effortless indulgence and the epitome of the Australian lifestyle.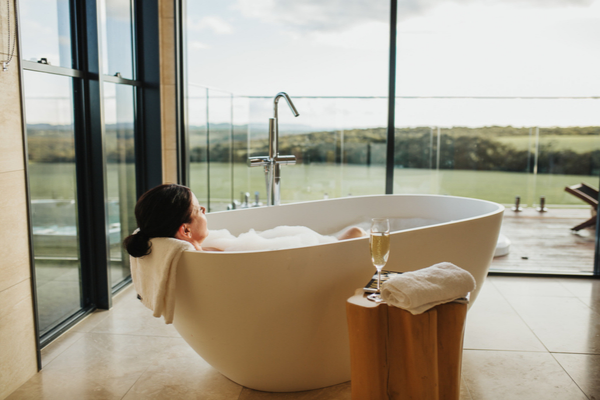 Down Under Hampers
Nothing is more beautiful than a thoughtful themed gift hamper to welcome your visitors from near or far. The more Australian, the better. There are some awesome gift ideas and a range of famous mouth-watering Aussie contents. You could make one yourself and pack it to the brim. Create your own taste of home, overflowing with welcoming Aussie treats and tipples. Introduce them to the wonder that is Australian icon Maggie Beer with a selection of wonderful Australian sweets and treats in our Maggie Beer hamper range.
If you're planning a welcome party, browse our enticing collection of Gourmet Food Hampers for easy nibbles. You really won't go far wrong. Tasty artisan titbits, delicious Kangaroo Island goodies, gourmet regional delights, savoury treats and luxurious chocolates to tempt their taste buds. Aussie hampers for sharing, deluxe ciders and beers, chocaholic temptations or gourmet food.
It's a welcoming feast to give them a real taste of Australia!