15 Top Tips For A DIY Spa Night
Author: Nikki Barnett Date Posted:17 July 2020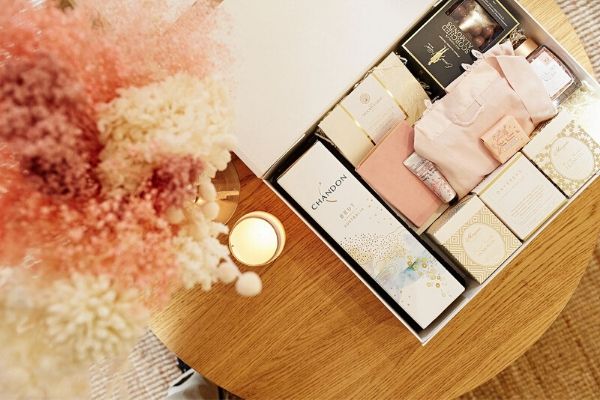 Create your very own at-home bliss to relax and revitalise
No matter if you are just ready for some pampering or want to get gorgeous and relaxed for a date night with your main man, it's always lots of fun to have a DIY spa night at home. It's also a great reason to have the girlfriends over and enjoy the treatments together.
The best thing about DIY scrubs and facials is that they cost very little and most of the time you will already have the items or products used at home. Bonus: any of these home spa ideas and products also make fantastic gift ideas for family and friends.
Every so often, all you really need is a night to yourself to de-grit, deep treat and restore your self love. From the top of your hair to the bottom of your feet, we've put together a list of wonderful relaxation ideas for an easy DIY spa night that will have you feeling rejuvenated, calm and peaceful.
1. Create a cosy and peaceful environment
Even though you are not at your local day spa, it is easy to create the same relaxing feel in your own fresh and tidy bathroom. This is your 'me' time, so make sure there will be no interruptions by your main man, pets or children. Make space, clear out the clutter, light some candles and set up an essential oil diffuser if you have one. Dim the lights, get a soothing music playlist or even choose a meditation you love. Grab your softest towels and face washers, put on your cosiest robe and prepare yourself for your well-deserved uninterrupted time-out.
2. Do it your way
This is your spa salon, so set it up the way YOU like it. If you love a good bath, apply face and hair masks before a long enjoyable soak. If you prefer showers, let your mask do its magic while you journal, read or watch the sunset. If you prefer to have spa night with your girlfriends, set the lounge up and prepare essential items and skip the soak and spray time. Make sure, it suits your needs at the time.
3. Start at the top
Slather on a beautiful hair mask to begin with. Make sure you distribute it gently and evenly, preferably using a wide-tooth comb. Wrap it up under a plastic turban or shower cap and let it bake.
DIY hair mask: banana, avocado and coconut oil
Rather than banana bread, save your overripe bananas for a moisturizing hair mask instead. The potassium and natural oils in bananas soften the hair and protect the elasticity to prevent split ends and breakage—it's a saviour for brittle, damaged hair. Plus, avocados are packed with vitamin B, which promotes hair growth and improves the strength of the hair.
Just combine 1 ripe avocado, 1 ripe banana and 2 tablespoons of coconut oil, blend them together until well mixed. Spread the mixture over your hair and let it set for 20-30 minutes wearing a shower cap. Thoroughly rinse out with regular shampoo and conditioner and you'll be blessed with shiny, healthy hair.
4. Face steam bath
While you are waiting for your hair mask, you can open up your facial pores with a homemade steam bath. Just add some essential oil drops of your liking into a bowl, add some boiling water and simply enjoy the face steam while holding a towel behind your head. It's cleansing. Steam opens up your pores and helps loosen any build-up of dirt for a deeper cleanse.
5. Treat your face with a sheet mask
These affordable masks are mess-free and already have the perfect cut-outs for eyes, nose and mouth. Plus, they are infused with beautiful scents and great ingredients. Make sure, you thoroughly clean your face before application and remove all make-up.
6. Hands need TLC (especially in winter)
Before jumping into the bath or shower, make sure you file and shape your nails to the style you prefer. Then add a couple of tablespoons of baking soda into hot water and soak your hands in it for up to half an hour and dry them after.
DIY: winter hand mask
Spoil your hands with all-natural ingredients and create a warm mask that will re-hydrate them. Just blend 3 tablespoons of rolled oats, 2 tablespoons of rose water and 2 tablespoons of almond oil. Heat the mixture very gently on the stovetop or in the microwave and then apply it warm to your hands. Wrap your hands in a clean towel and leave it on until the mask cools. Rinse gently with warm water and apply a rich hand moisturizer to seal the hydration effect.
7. Thank your feet for their hard work
Each achy, crusty, calloused foot has 26 bones plus muscles, tendons and ligaments. It feels great to spoil your feet after being on them for hours. Groom your tootsies by using your thumbs in circular movements to press arches, big toes, small toes, balls of feet and heels. Sock masks are wonderful foot treatments, infused with shea butter and exfoliating acid available in any scent you love. Even just a low-priced foot moisturizing mask will have a magical effect.
DIY: soothing peppermint foot scrub
By mixing just one cup of granulated sugar, a few drops of peppermint essential oil and your favourite olive or coconut oil, you'll get a fantastic grainy consistency that can be used in the bath or shower to exfoliate and soothe your sore feet. Afterwards, let your feet soak and soften for a while, then trimming and filing is easily done afterwards.
8. Enjoy a bath bomb in a steamy tub
You might just enjoy a couple of cups of mineral Epsom salts added to your bath pleasure. They help reduce water retention and soothes any achy muscles.
Another great option is making your very own bath bombs which also make wonderful gifts. There are hundreds of how-to videos available to help you find the style and scent you like, most of them using only household ingredients so you can get started right away.
9. Rinse off and moisturise
Make sure you apply a rich body moisturiser while your skin is still damp. A rich but fast-absorbing cream such as a body yoghurt or oil sinks in with no stick after-feel. Also don't forget, now is the time to trim and file your toenails while they're soft.
10. Look after your muscle pains now
If you have been exercising a lot or you work endless hours on your feet, it is important to use soothing muscle gel after the rinse. Make sure you work it in gently, using your thumbs. This will make your body feel amazing the next morning.
11. Don't forget your lips
Cracked lips are a common issue—especially in winter. Cushy lip balm or fat-based creams will help keep your lips hydrated.
12. A calming beverage before bedtime
To be able to rise and shine the next morning in the most relaxed state, it helps to have a warm drink before bed. It is simply a comforting ritual that helps you unwind and prepare to rest. Anything from chamomile tea, pure coconut water to decaffeinated green tea or warm almond milk will have this soothing effect.
13. Look after your chompers
Make sure you thoroughly floss, brush and look after your teeth before bedtime. It is important to take the time to perfectly clean each one as we often get interrupted doing it. It feels very therapeutic to meticulously spoil your mouth as much as the rest of your body.
14. Stay blissful for a good night's sleep
Turn off all digital devices and distractions and face away from the glow of your digital alarm. Try some meditation to get yourself centred and keep your bedroom at a medium temperature—and be sure to blow out all those calming candles!
15. Spa night with the girls
Clearly, a spa night with the ladies looks a little different than the rituals you would do for yourself. Choose the ones most suitable for everyone to be comfortable in your home. Very importantly, there have got be snacks for spa night with the girls.
As important as a spa water 'bar' full of gorgeous refreshments, the sweet and salty snack board can't be missed.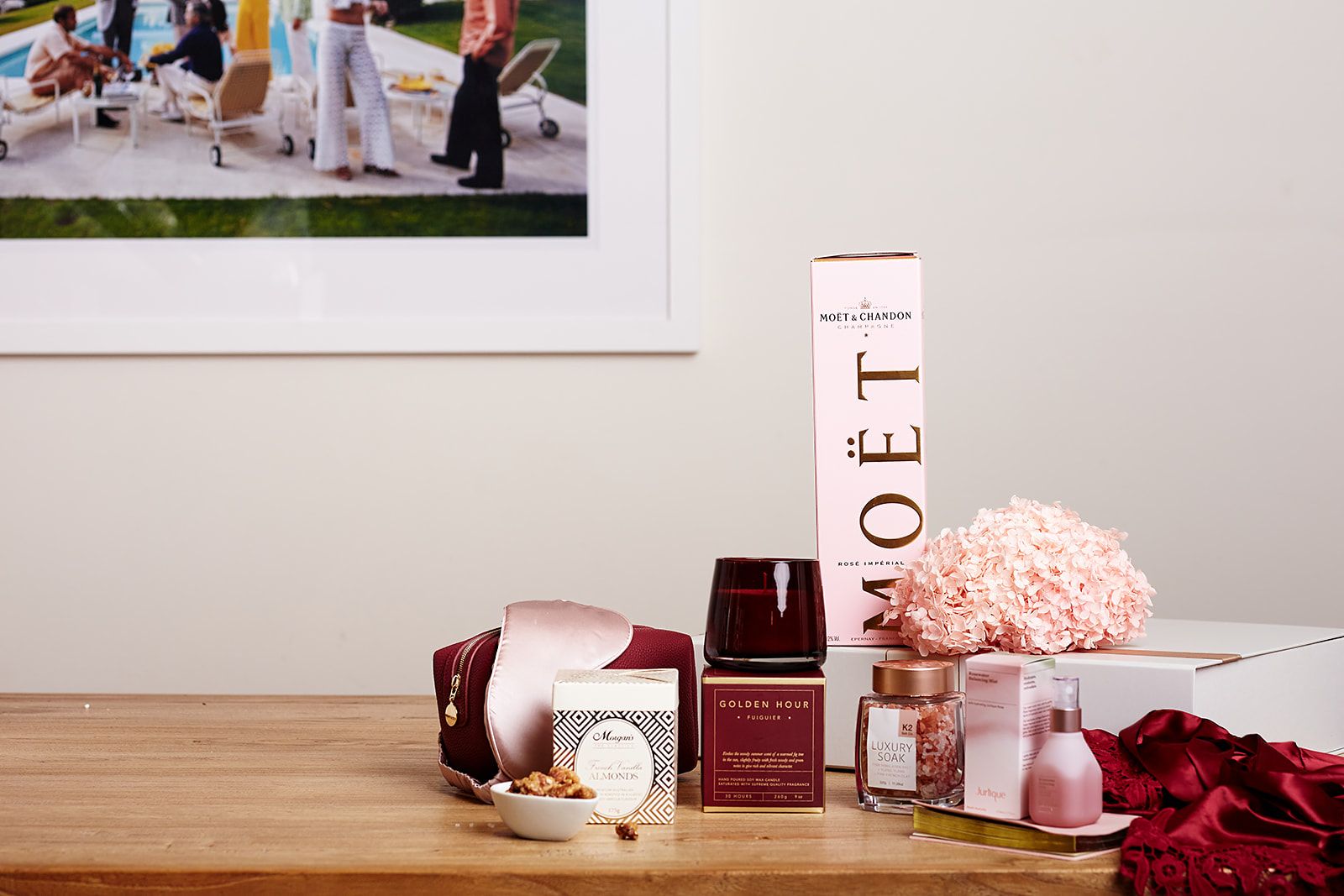 The ultimate spa night snacks
Here at the Hamper Emporium, we like to take you and your besties on a journey of flavour-filled delight with our favourite luxury brands and a selection of delicious treats. The Ultimate Foodies Hamper comes beautifully presented in our custom-designed keepsake gift box full of the finest artisan produce. Whether it's sweet treats that they love or savoury delights that they long for, there's something for everyone. This gift box and many other gorgeous gourmet food hampers includes FREE Australia-wide delivery.