25 Creative Ideas For Activities At Home This Weekend
Author: Nikki Barnett Date Posted:29 May 2020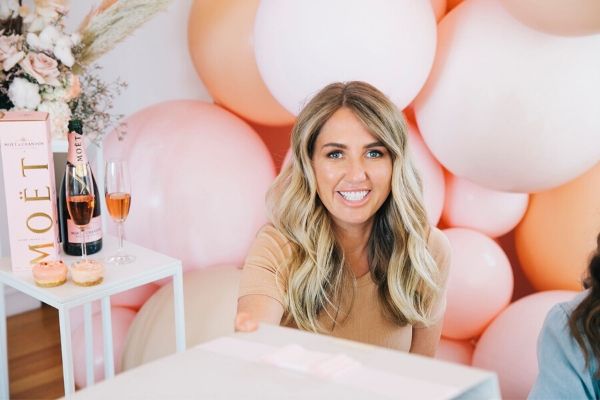 You don't have to be a child to enjoy some fun!
If for social distancing or other reasons you are stuck at home, there really is no reason to be bored! It can be all too easy for us to fall into a predictable routine, particularly if we have a strict budget.
There are just so many fun activities you can do at home whether you are with your family or alone. So, here at The Hamper Emporium, we have put our heads together and come up with some alternatives to add a touch of spice to your weekends. They are all cheap, great fun, and packed with entertainment for all!
This weekend, try to forget your worries and join us in some entertainment that is sure to put a smile on everyone's faces.
Make YouTube videos
YouTube provides a fantastic opportunity to create a fun script or movie and send it to friends. It's sure to give you all hours of entertainment and giggles.
Host outdoor games
Take to the garden or yard and host some healthy competitions! From croquet to basketball or even chess, it is sure to be a boredom buster for everyone.
Get cleaning
Fix everything you've never got around to and challenge everyone to spring clean with a feel-good factor. Mend that wonky shelf, scrub that floor and wash everything in sight!
Trivia day fun
Nearly everyone loves testing their brains with trivia, quizzes or learning new things. Plan a full day of mind-bending trivia and award some comical prizes to the winners.
Themed culture weekend
Choose an interesting educational or travel theme and battle it out over two days. Accompany this with matching decor, food and music, along with fun facts and trivia.
Explore something new
You can make learning fun too, so listen to the latest Podcasts or start a new hobby. Learn French or Italian and browse around online for a wide range of free courses.
Board games bonanza
This doesn't have to be just long sessions of family favourites like Risk. Intersperse these with short, fun alternatives or engaging games of cards. Never a dull moment!
Start jamming
The sound of music lifts the mood, so get out your instruments and strum away. Make your own designs for percussion or beatbox and laughter will be louder than the music.
Take a virtual tour
Embark on an exciting expedition or tour a country you'd love to visit online. Go to the latest exhibitions, museums and art galleries and spend a culturally inspiring weekend.
See fantastic animals
Visiting the zoo is a great family activity, so why not head out to a virtual zoo or nature park? It's more engaging than documentaries and you can see much more wildlife.
Pack the picnic basket
If the weather looks grim, try a catalyst for sunshine and smiles. Make a basket full of tempting food and sides, then spread out your blanket and eat on the living room floor.
BBQ with class
When the sun beats down, fire up the barbie for something unique. Smoke meat overnight, grill lobster tails and get dressed up to the nines. It's a special occasion!
Play kids games
This is terrific fun at any age, so get ready to relive your youth. Try hopscotch, blind man's buff or hide and seek. Build a fort behind your sofa and hide out for a day!
Get crafty
There are literally hundreds of arts and crafts that you can learn and enjoy. From pottery or painting to making cards or jewellery, you can even add an element of competition.
Spa weekend
If you feel like relaxing, then organise a home spa weekend. Create an ambient atmosphere, wear nightwear all day and enjoy fun face masks, manicures or massages.
Read together
If you're tired of TV shows, choose some favourite books and take turns to read aloud. Intersperse these sessions with mouth-watering snacks or run some fun relay races!
Celebrate Christmas
Deck the house with decorations and lights to prepare for a Christmas celebration with a difference! Exchange gifts, play silly games, feast on food and get ready to party!
Brainteasers puzzle day
Everyone at any age needs to maintain their grey matter. Clear the table for a mammoth jigsaw puzzle-making session or fill the weekend with brain-teasing quizzes and games.
Vegetable time
Head outside into the garden for a general clear up and then add a new look. Make planters and trellis or dig up a plot to plant a fresh daily supply of healthy vegetables.
Make an indoor garden
Whether you live in a city flat or the countryside, creating an indoor garden is therapeutic and rewarding. Plant a host of indoor potatoes, tomatoes and herbs.
Bake away
Make your first loaf of delicious homemade bread or pop some tasty fresh popcorn. Have a cake baking competition or a cooking contest with a reward for the winner.
Social media fun
There's so much to enjoy on social media platforms, including interesting games and study aids. Start a family blog, create an online portfolio or find inspiration on Pinterest.
Family photoshoot
Have a hysterical time with themed outfits and props and make an album to remember. Get creative in your photography with a mixture of serious, candid and fun poses.
Hunt down treasure
For a great weekend throw an old-fashioned treasure hunt with a set of difficult cryptic clues. Hide small items around the house and garden, then sit back and relax!
Sing karaoke
This is so much fun for family time and there are many options to choose from on PlayStation or Wii. Enjoy some joyful singing every hour throughout the weekend.
Spend every weekend finding new ways to enjoy yourself
What matters most in life is that we all spend time feeling grateful for what we have and having fun whenever we can. It's something we all deserve to have, whatever our age. Thankfully, with activities you can do at home, there's nobody but yourself to please too!
So, if you just feel like spoiling yourself this weekend, then check out our full range of delicious hampers. Pamper yourself with mouth-watering chocolates, delicious food or a fabulous bottle of wine.
Whatever you choose to do this weekend, it sounds like fun to us!