Personalised Corporate Gifts
Author: Loreena Walsh Date Posted:25 October 2019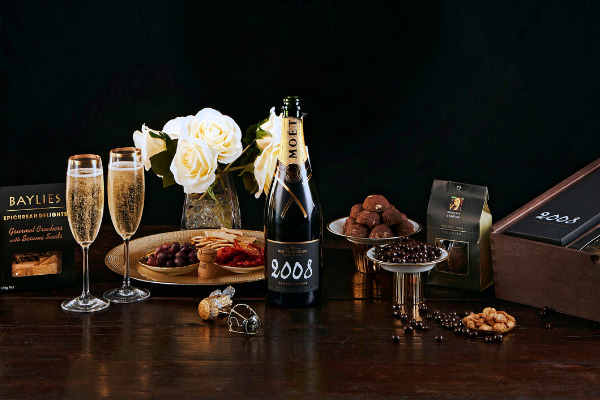 3 Luxury Personalised Corporate Gifts That Help You Build Your Brand
First of all, what you have to consider is what is 'your brand'. For some people, they instantly think of the logo, company name or a particular set of packaging. But your company's brand is much more than that.
Building your brand and marketing your product go hand in hand, one supporting the other, but they are different.
Branding is a concept that goes beyond your logo or website; it is a term that encapsulates many things. It is the promise your company makes to a client; it is the sum of what your customers experience.
Here is what two successful business people have to say about branding,
Jeff Bezos, founder & CEO of Amazon.com, said of branding, "A brand for a company is like a reputation for a person. You earn reputation by trying to do hard things well."
Alina Wheeler, author of Designing Brand Identity "A brand is the promise, the big idea, the expectations that reside in each customer's mind about a product, service or company. Branding is about making an emotional connection."
The competition is fierce, whatever your business. To make your mark and build your brand you need to,
Create emotional connections with customers.

Become irreplaceable, the go-to company.

Establish life-long relationships.
So how do you go about this?
There are many ways to grow your brand. This article is about personalising luxury corporate gifts as a way of building a relationship with your customers, creating your brand in the process.
A corporate gift strategy goes a long way to cementing your relationship with a client. We also think you cannot get any more luxurious than our hampers. Ask any of our staff, who tell us they would happily receive one of our corporate hampers, or read the testimonials from our happy customers, including our corporate customers.
When you are considering what the right gift to choose is, it requires a little thought, but once again we are here to help.
What is a suitable personalised luxury corporate gift?
Maybe many ideas pop into your mind at the thought of a personalised corporate gift, but there are a few things you should consider about the gift and its presentation,
Is it a useful gift? Or will it join many others on a shelf or in a drawer somewhere? Your gift needs to make an impression to be of any value in growing your brand. At Hamper Emporium we stock a range of personalised gifts, that would go very nicely with some of the very special corporate hampers we provide. These include a fabulous wooden chopping board or cheese board. Plus, an engraved keyring, alongside a branded hamper sleeve and a branded wine wrapper. These would be perfect for adding to our Vintage Moet Hamper or the delectable Sweet Nibbles Hamper.
Engrave Or Not To Engrave That Is The Question? Subtly is the art form of being noticed without being in 'your face'. Avoid outright promotion that will take away from the benefit of the gift itself. A tasteful wine wrapper with your logo or company name, given with The Best of All Gourmet Hampers, would work perfectly. Or engrave the keyring with the client's name, but adding your company name on the chosen hamper sleeve.
Practical or Ornamental Personalised Corporate Gifts. This very much depends on your client or customer, how well do you know them? A rule of thumb when choosing a gift is to ask yourself, would I appreciate this gift? Would the gift add a spark to the relationship?
We think our luxury hampers, with an addition of a personalised item, is the ideal gift to include in your corporate gift strategy, especially if you are looking for a luxury personalised gift that stands out from the crowd.
Our graphic design team is just waiting in the wings to assist you. They can help design and personalise your hamper and any accompanying cards, so the hamper will say how special and valued is the person receiving it.
Which Three Hampers Would Make A Personalised Luxury Corporate Gift?
Any of our hampers really but we asked our team, and the three they would choose are,
1. Vintage Moët Hamper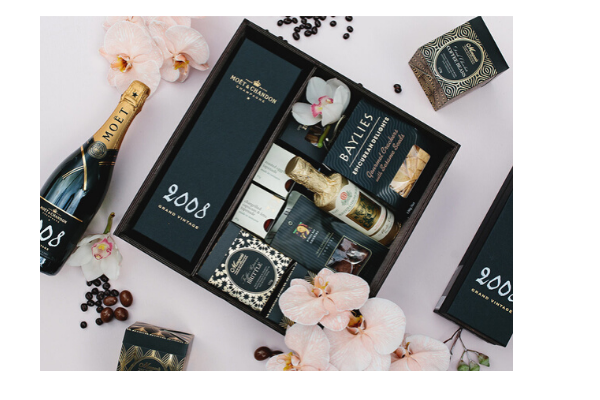 You can not get any more luxurious than with a bottle of Moet Chandon Grand Vintage Champagne, the bubbles alone shout luxury! The champers does not come alone. Along with a glass of bubbly, your client can indulge in gastronomic gourmet treats and mouth-watering nibbles.
That include Baylies sesame seed crackers, artisan crackers and savoury nuts to nibble. L'Orto di Franco semi-dried tomatoes, Kalamata olives and a selection of delicious gourmet regional tapenades and quince paste create an unforgettable explosion of flavour.
All of this comes beautifully presented and packaged in one of our luxury gift boxes, that can subtly be personalised with your company logo or name. Visually supporting the psychological effects or receiving such a luxurious and personalised corporate gift. While the building blocks of your brand continue to consolidate and grow.
2. Moët Nectar Impérial Hamper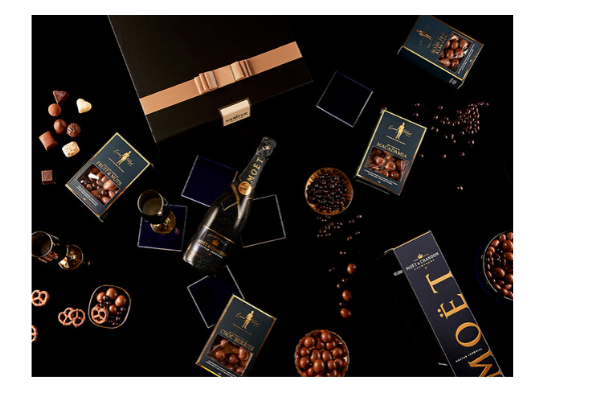 Again with the champagne, but you have to admit there is nothing quite like a glass of champagne. It is part decadent and part elegance, totally luxurious! This fabulous hamper, once again beautifully presented with a caramel tone throughout, is a personalised corporate gift anyone would be pleased to receive.
Filled to the brim with a huge selection of goodies. Munch on Ernest Hillier signature Milk Chocolate Scorched Almonds or their delicious Chocolate Macadamias, Fruit and Nut selection or Berry Chocs. That is not all; there is also Butlers Gold box of assorted chocolates and the excellent Willie's Milk Of The Gods' Rio Caribe.
This is a hamper that keeps on giving and demonstrates that the gift shows thought has gone into its selection; from the luxurious contents to the subtle branding.
3. The Best Of All Gourmet Hampers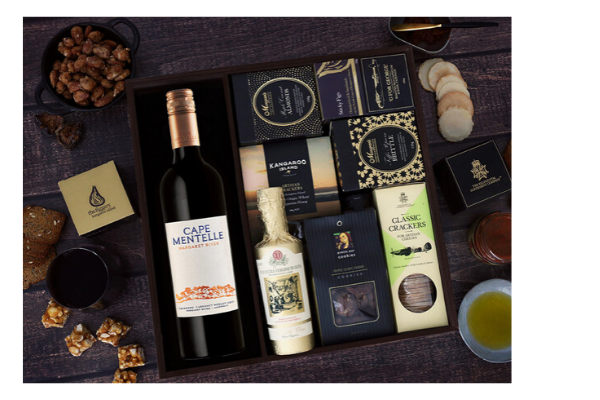 Delivered like all our hampers, throughout Australia for free, this hamper arrives in its specially designed and beautifully packed box.
With a branded hamper sleeve personalising its presentation. Inside your customer will find the premium Cape Mentelle Cabernet Merlot from Margaret River, wrapped tastefully in a branded wine wrapper.
This deep fruity red wine an excellent accompaniment to the gourmet treats filling the hamper. Among them, you will find Morgan's Crème Brûlée Roasted Peanuts, Luke Mangan Quince Paste and Byron Bay Cookie Triple Choc Fudge Bag and many more tasty treats.
Growing your brand is essential in today's competitive market, be known, be respected, find more customers. A gift may seem a small start, but never underestimate the power of a corporate gift. Make it a personalised luxury corporate gift, and you have found a winning formula. Include our personalised luxury hampers in your corporate gift strategy, and you will never look back.