3 Steps Men Can Take To Look After Their Skin Today
Author: Nikki Barnett Date Posted:29 July 2020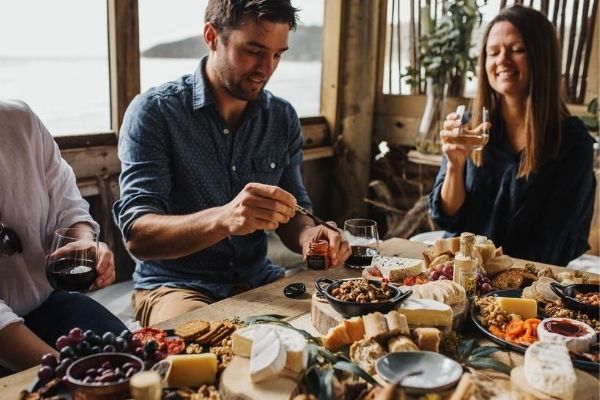 Regular skincare for men has never been so easy
If you only wash your face with soap and water, and have never bought a face moisturiser for men, then pay attention!
Most guys renege on a skincare routine except for the daily ritual of shaving. You could think it's time-consuming and takes too much effort, but you really should care. Good skincare is a powerful tool and helps to protect against common issues like acne, ageing, and even damage from the sun. It can mean the difference between friends greeting you with 'You look tired, are you OK?' instead of 'You look great.'
If you have been skipping a basic men's facial care routine, it's time to talk!
What exactly is an effective skincare routine?
Men's grooming and good skincare takes more than a slap of aftershave and then hoping for the best. Anything worthwhile in life always takes a little time, commitment and consistency. Caring for your skin also needs some experimentation until you find exactly the right products that you love. But, you can pamper, protect and repair your handsome face with some very basic adjustments, and achieve long-lasting results.
Read on to find out how to combat skin breakouts, soothe irritation from shaving, and see off those fine facial lines. Not only that, but you'll gain a manly attractive outside shine!
3 minimalist tips to effortless skincare for him
Building a simple male skincare routine takes just a few easy steps, and will make you feel fantastic! You will be surprised at just how much difference you can make in a few weeks, and how much people around you will notice.
So, here are some beginner basics on skincare tips for men—we guarantee you won't ever look back!
1. Use a facial cleanser
When we use the expression 'squeaky clean', we're actually conjuring up the wrong impression (at least about your face). It might be good and feel great on your body, but that handsome face is extra sensitive. When you shave every day too, the protective barrier in your skin is disrupted, and soap can strip away essential moisturising oils. It's essential to use men's facial products for cleansing twice every day, as they contain nurturing and moisturising ingredients. They also contain ingredients to gently control oil and clean your skin, of course.
2. Smooth on eye cream
Using eye cream after cleansing is every man's secret weapon and an essential part of any male skincare routine. It's a simple way to improve many lingering issues like dark circles or puffy eyes, particularly after a big night out. Smoothing those fine lines and wrinkles keeps you looking youthful and fresh. The skin around your eyes is more delicate than the rest of your face and is prone to losing moisture and elasticity more quickly. It needs the concentrated, rich ingredients provided by a good eye cream to make you look stunning.
3. Lashings of moisturiser
Many guys say that moisturiser feels uncomfortable or greasy on their faces. A good splash of aftershave each day is seen as the answer for most. But this product is actually designed to tighten your pores after shaving and can dry your skin even more. It's simply a question of finding the right lightweight formula gel or lotion that suits you. Using a moisturiser for men twice every day will keep your skin feeling soft, supple and help it to retain moisture. Best of all, it will keep you looking great as the years go by!
Take your self-care routine a step further
If you like what you see in the mirror and want to step up your game even further, then brush up your masculine glow with these advanced pro product tips.
SPF
Using a daily sunscreen provides essential and effective anti-aging. Instead of using a moisturiser with added SPF, try a sunscreen with hydrating ingredients.
Chemical exfoliator
Exfoliation gets rid of dead skin cells, unclogs your pores and makes your skin look brighter. Remember it even if you think shaving every day is enough.
Serums
These are important and even more potent than a men's moisturiser. There's one for any skin issue, and they impart nutrients and ingredients quickly and effectively.
Night cream
Your skin rebuilds and regenerates itself during the night while you are sleeping. These special hydrating creams contain active peptides to aid this vital process.
Retinol
This is a type of Vitamin A that assists in the turnover of the cells. Getting rid of old skin cells and growing new ones promotes healing and aids signs of aging.
Face mask
These supplement essential skincare and provide active concentrated ingredients. If it's your first time, then why not try a masculine and healing clay mask?
Skincare is more than skin deep
Now you understand that a good skincare routine is not just for women, and have tips for 3 essential steps, it's just a question of finding products to suit you.
The choices of men's facecare products can be daunting, but don't be fooled into thinking that expensive products are always better. Check out the ingredient list, look for natural ingredients and try ones within your budget range.
Start your new routine today—we can help you stay youthful and look great!