Fabulous Christmas Gift Baskets
Author: Loreena Walsh Date Posted:23 October 2019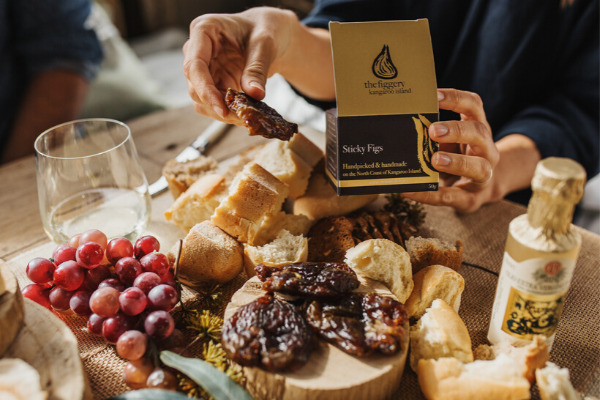 5 Reasons To Celebrate Friendship With Fabulous Christmas Gift Baskets
Sometimes you want to let friends and family know that you're thinking about them. Maybe there's good news, sad news, or you want to wish them luck and say a warm hello.
A gift basket is a wonderful way to celebrate friendship at any time of the year. Perfect to say thank you, get well soon, commiserations, or congratulations! The very best gift hampers are thoughtful gifts and combine a range of treats, snacks and personalised presents. They are bound to bring a smile to your friends face, with lots of goodies to enjoy and even share around. Best of all, they are usually totally unexpected!
At The Hamper Emporium, we just love creating new gift ideas - it's why we come to work every day. Friendships are one of the most important relationships in life and deserve to be treasured.
So, here are our top 5 suggestions for amazingly thoughtful ways to celebrate your friendships with fabulously pampering hampers. And they don't always need to be about alcohol!
It's Celebration Time
Has your friend told you some exciting news? Maybe there's a promotion at work, a new house, birthday or anniversary? Or you just want to remember and celebrate a special moment that you shared together. When you can't be there in person or take them out, gift hampers can be a super way to celebrate. It's the perfect way to show them you're happy for them and wish you were there. It's a time for gourmet food!
At The Hamper Emporium, there are gift hampers simply brimming with gourmet tastes and decadent flavours. The Foodies Hamper will tempt anyone who loves savoury and sweet delights, with triple choc fudge, smokey roasted peanuts and a wonderful range of Australian local produce. Or how about the Sweet Epicure Hamper, filled with creamy chocolates, smooth sweet treats and crunchy delights? Imagine your bestie's surprise when it arrives!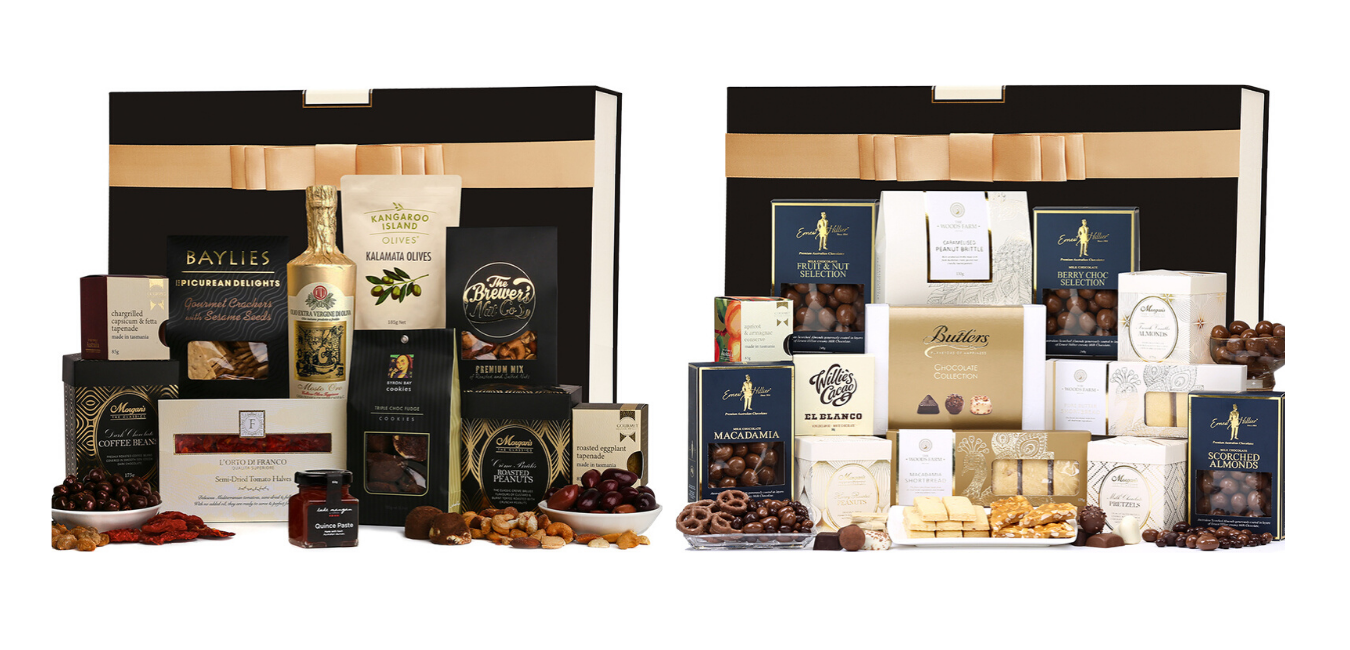 Get Well Soon Pampering
It's hard when a friend is feeling under the weather and worse if you don't live close enough to offer a helping hand. A thoughtful gift basket can be just what the Doctor ordered and really help to cheer them up. Choose something that really pampers and is packed with little indulgences to brighten up their days. You can even add a new book, puzzles or fun gift choices for a really personal touch.
The Jurlique Iconic Collection Hamper fits the bill perfectly. A combination of nourishing skincare products, and the softest of satin floral robes that feel wonderful on the skin. Or really roll out the red pamper carpet with the L'Occitane Pamper Hamper. It's stacked with a mixture of gorgeous skincare products, mouth-watering biscuits and sublime chocolate treats. Whichever you choose, our range of Pamper Hampers is designed to make them feel cherished and set them well on the road to recovery.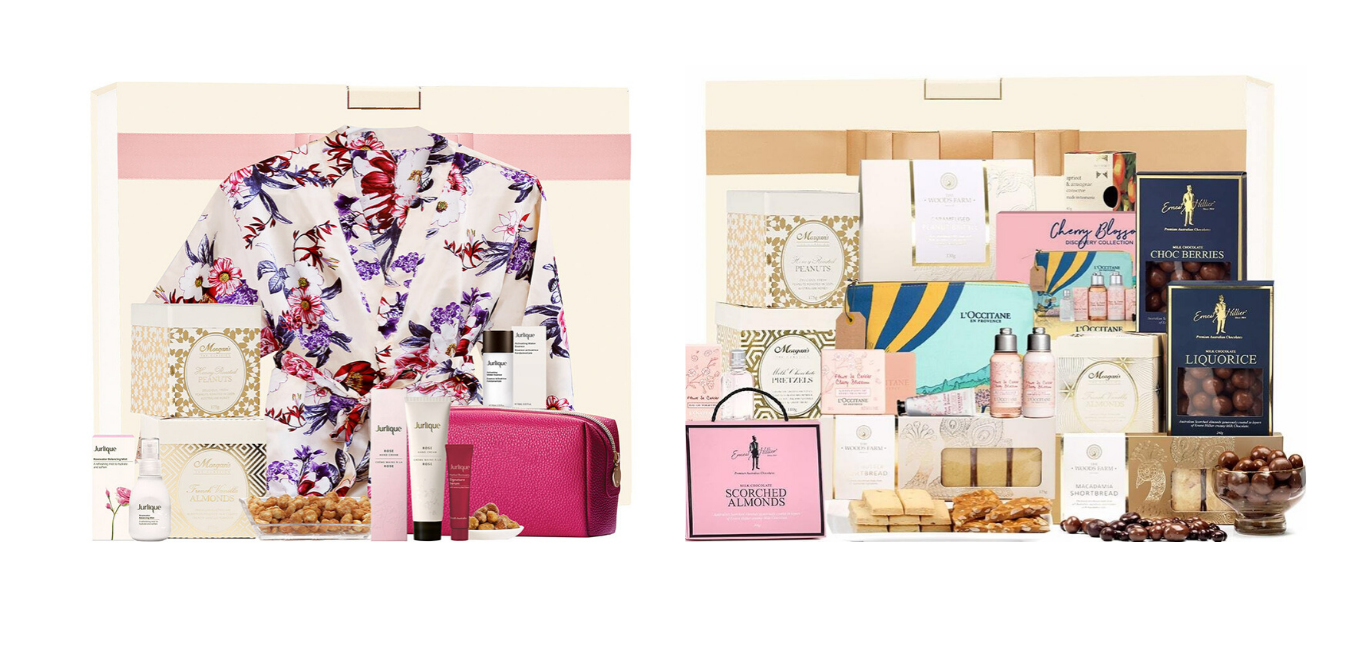 Raising Spirits
When friends are having a difficult time, it's even more important to support them and show you care. Sending warm thoughts when life has dealt them a blow or a disappointment is comforting on those rainy days. Sometimes you can't always have their back in person or are too far away to watch a bad movie and eat pizza together. A luscious hamper is a great way to raise their spirits and a lovely reminder of better times to come.
Take them on a tasty journey of delicious flavours with the 'Entertainer' Gourmet Hamper. They will soon be too absorbed to think about their troubles and woes as they savour the delights of exquisite artisan products. Chocolate never fails to cheer either with its 'feel-good' antioxidants. So a decadent Sweet Bites Hamper will be there when you're not able to be, reminding them that they have a loving friend around. The Hamper Emporium is just waiting to cheer someone up!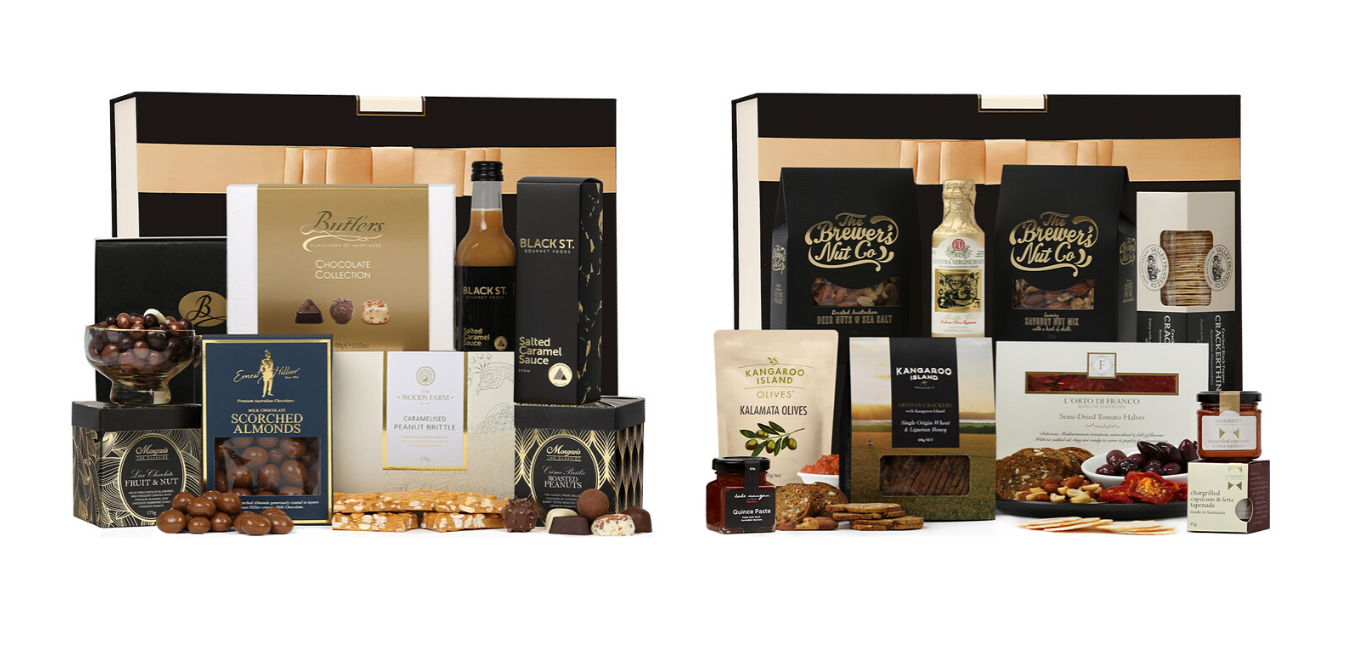 Welcoming A New Life
It's a blessing when a new baby arrives and a more than special occasion. When it belongs to a friend or colleague, it's an even more joyous time. Whether you can or can't be there to say 'hi' to the new arrival, you can certainly help them celebrate. A gorgeous baby gift hamper is a great way to welcome a new baby to the world or even as a gift for a baby shower. It's a beautiful time that will never be forgotten.
Choose gift hampers filled with pure organic baby clothing and skincare products, fabulous soft toys and engaging storybooks. They will love the Sweet Little Baby Hamper with cotton grow suit, muslin wraps and a cute baby toy. Or for a true childhood favourite, you can't go wrong with the Peter Rabbit Baby Hamper, a wonderful keepsake memory with a plush toy, bunny bib and book. The Hamper Emporium just love the patter of tiny little feet!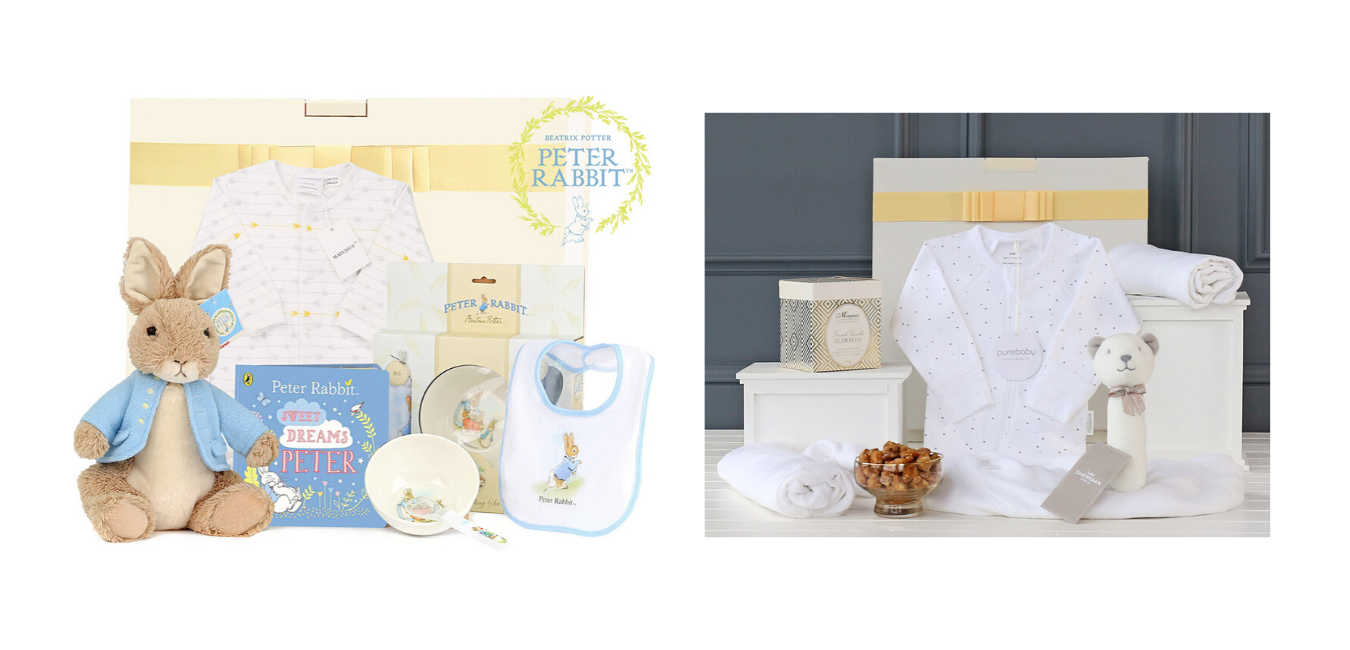 Long Distance Christmas
Having a long-distance friendship can sometimes be tough and it's something that can't be taken for granted. It's easy to keep in touch with local friends but harder to keep that special closeness when you are apart. Christmas, in particular, is a time of year when you wish you were together making more treasured memories. A personalised gift basket is one way to send your friend some really festive love and show them they are never forgotten.
There's no better way to share in the festivities from afar than a delectable Christmas Mini Delight Hamper. A fusion of sweet and savoury delights with a flavour sensation of the essence of Christmas will certainly spread some cheer. Or send your thoughts with a Gourmet Christmas Treats Hamper. Gourmet indulgences, sweet and savoury delicacies and handmade Christmas puddings and cakes. With every succulent bite, your friend will be sure to think of you across the miles.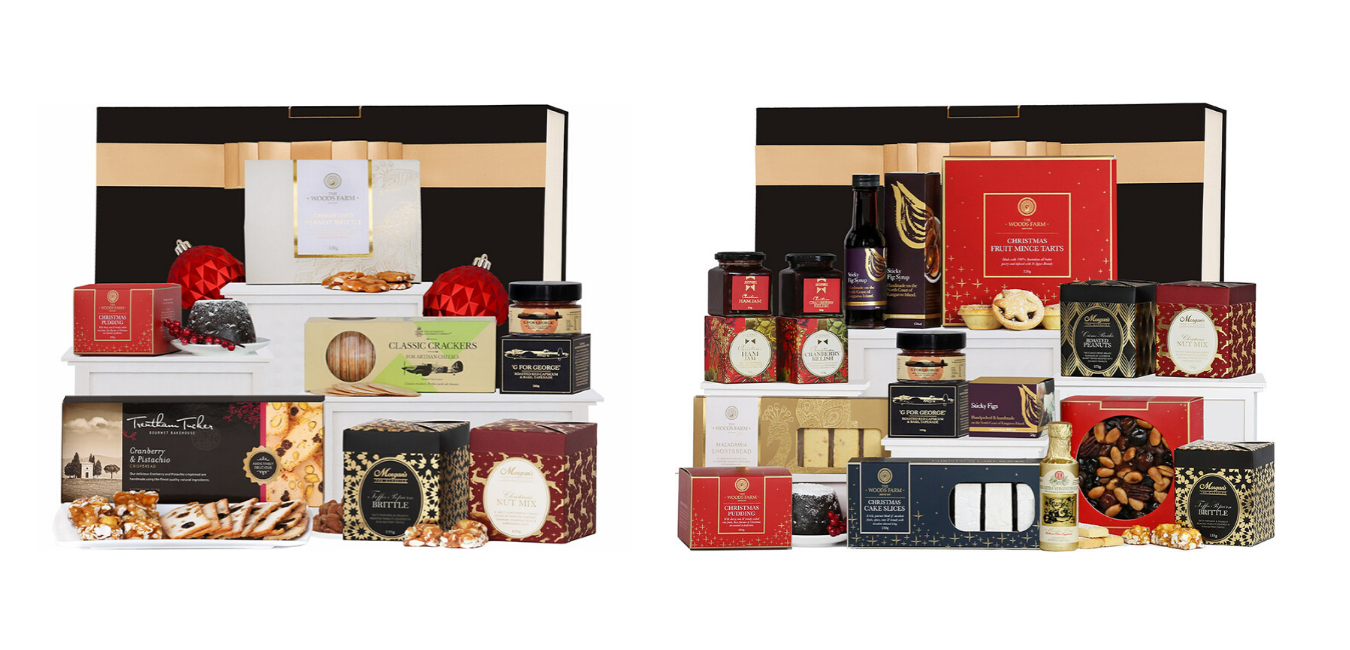 Sharing And Caring
So, these are our favourite picks from The Hamper Emporium - and not a bottle of booze in sight! There are even more enticing ideas for gift hampers in the Gourmet Food (No Alcohol) section of our website.
Remember to tell your friends how you feel today. Share in the ups and downs of life and celebrate your friendships - new and old!