5 Amazing 'Thank You' Gifts For Every Situation
Author: Nikki Barnett Date Posted:22 September 2020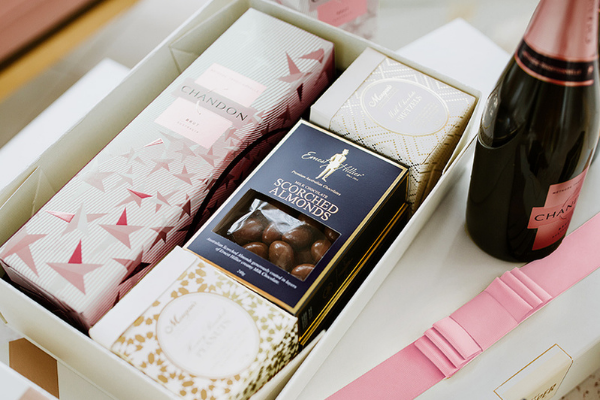 Thoughtful presents that show your appreciation
Although thank-you notes show your appreciation, there are some special situations in life where they are not enough.
There are always times where someone has reached out and gone over and above for us. At The Hamper Emporium, we think making sure they know how grateful we are is vital. On these occasions, a beautiful and tasteful gift they can treasure will show just how much you care.
When we want to convey just how deeply we are touched by kindness, thank you hampers can be a unique way to express our appreciation.
How to choose the perfect 'thank you' gift
Saying a heartfelt thanks to someone who's gone out of their way to do something special takes some careful thought. Here is our short guide on how to choose the best thank you gift and say it sincerely:
1. Search for quality
Make it a memorable gift by buying something with a touch of luxury they wouldn't buy for themselves. This doesn't mean it has to be expensive, just that it has a little decadence, rather than being something completely functional. It says you have thought about what they would love. Show your gratitude by finding the best quality, so that it will last the test of time and always remind them of you.
2. Make it meaningful
To show them how much you are touched by their actions, try to avoid impersonal gifts. Aim to give them something unique and tailored to their taste as much as possible. For instance, you can still buy a bunch of flowers, but choose white ones if you know it's their favourite colour. Show them that thought has been given and you have curated it especially for them.
3. Show your emotion
Saying thank you sometimes also means showing them exactly how you feel. If you find this difficult then maybe a customised gift is the answer. Something lovely with a monogrammed image or engraved message is a beautiful way to personalise it. Otherwise, enclose a note which explains why you are so grateful and how much you appreciate them in your life.
4. Gift a surprise
There is nothing nicer for most people than an unexpected surprise. You want to make it unique and creative, but what about thinking of something personal? Something they want but maybe haven't even thought about yet. Give them that; whether it's the latest book release, a new purse or a day at the spa. It will make them feel special, loved and appreciated.
6. Go for longevity
Always try to buy a gift that will last or create new memories. Chocolates and flowers are always well received, but the joy is short-lived, so make sure you add a keepsake. It could be a beautiful box or vase which remains after they have been enjoyed. You could also think about sending them as a recurring gift with a subscription. This way, they get to enjoy their favourite blooms, wine, or treats every month!
Hampers that speak a thousand words
If you're searching for something extra special, look no further than a gorgeous gift hamper. They are thoughtful, luxurious, and show your sincere thanks in a delicious way. If you know the recipient well you can even make your own and fill it with their favourite treats and small gifts.
Whichever one you choose from The Hamper Emporium, we guarantee they will love it!
Champagne and chocolates
Nothing says thank you quite as well as Australia's finest sumptuous chocolates and a bottle of sparkles. Treat them to a Chandon Sparkling Rosé Hamper packed with love and a delightful selection of delicious chocolatey treats from Ernest Hillier and Morgan's. When you want to show your appreciation in style, our Luxury Champagne & Chocolate Hamper is simply oozing with mouth-watering truffles and chocolate-covered berries and nuts.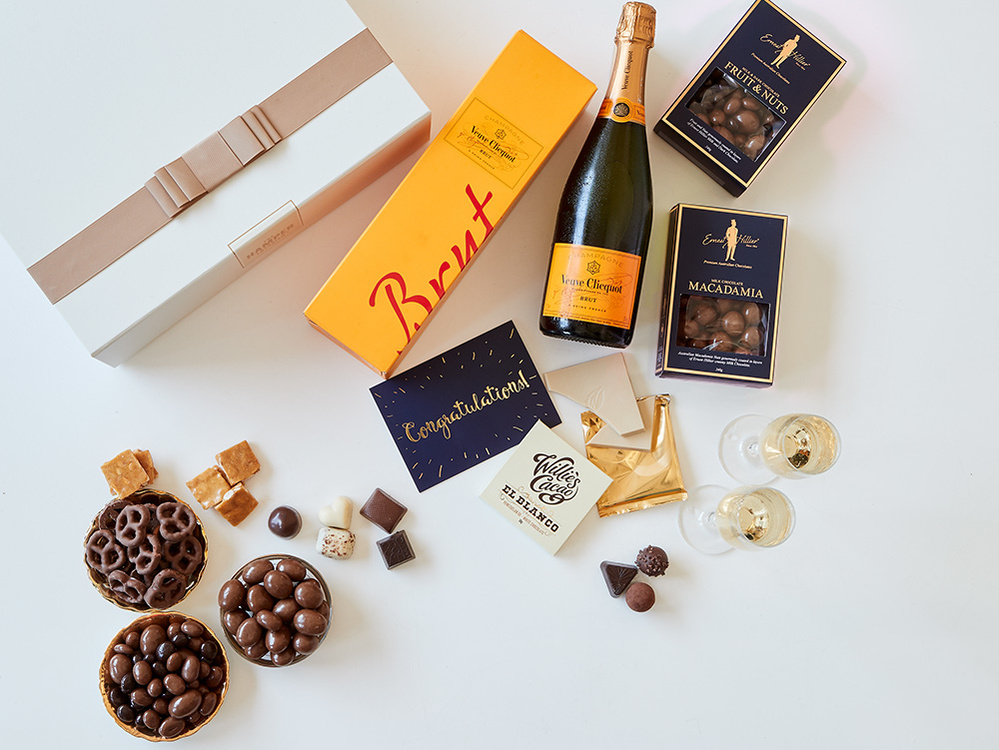 Gourmet delights
Thank you gift hampers packed with tasty treats are a delightful way to send your appreciation. When the recipient dives into our Gourmet Bites Hamper, they'll find a treasure trove of sweets and savoury bites. Perfect for any food lover, our Ultimate Foodies Hamper overflows with carefully chosen exquisite flavours and famous brands like Kangaroo Island. These thank you gifts come lovingly presented and are designed to be enjoyed and treasured.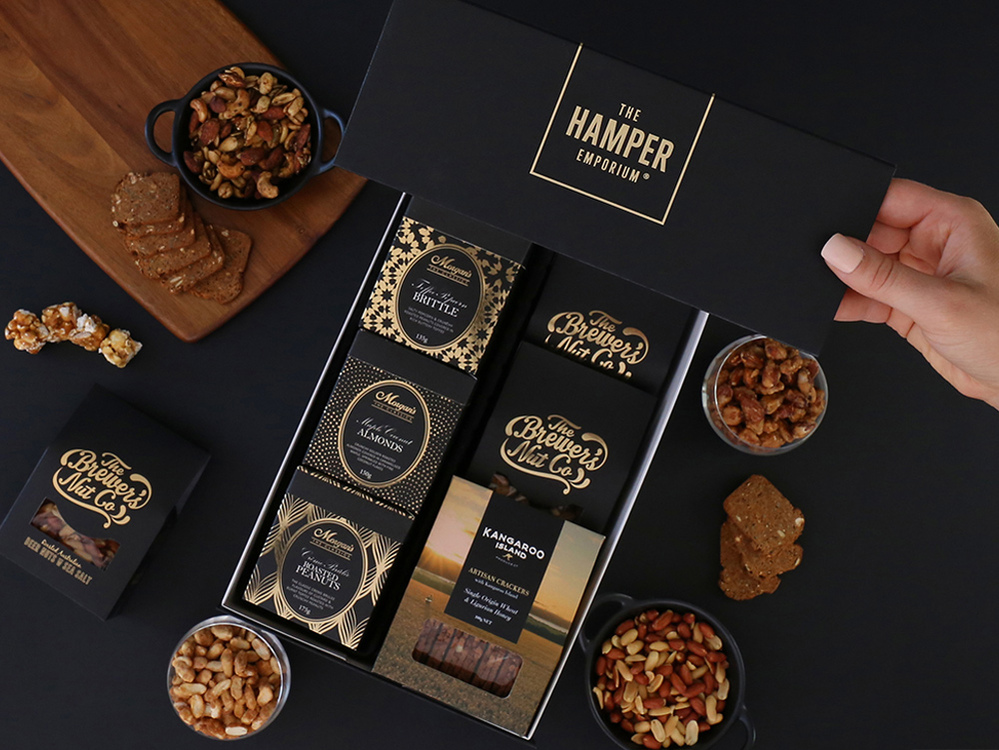 Decadent wines
Gourmet hampers also come paired with flavour-packed wines from celebrated wine regions, like the fabulous Premium Red & White Wine Hamper. An elegant gift, it has an appetising mix of luscious condiments, artisan crackers and crunchy nuts too! For the connoisseur, there are also full-bodied Ponting wines, champagne baskets or The Classic Port Hamper. Any of these thank you gifts are sure to show just how much you appreciate their kindness.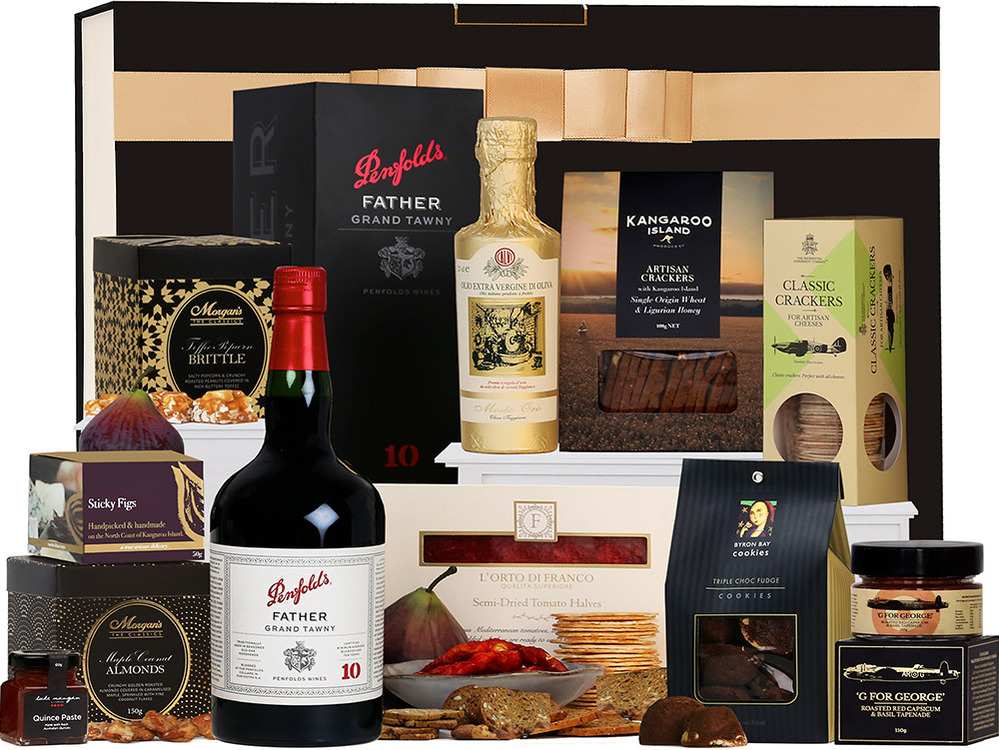 You are in the right place to say thank you
Are you still wondering how to choose the perfect thank you gifts? You can browse our full range of tempting and luxurious hampers at your leisure. Each one comes in a fabulous keepsake box wrapped with high-quality satin ribbons, and you can add your gift card and message.
Show your appreciation for an act of kindness and send some love in a hamper!