5 Reasons Gift Hampers Are Perfect Wedding Gifts
Author: Nikki Barnett Date Posted:15 September 2020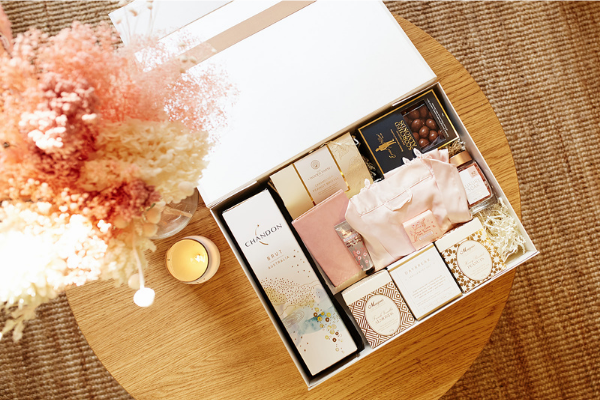 Make their wedding day indulgent and extra special
Any wedding is a thrilling event—and not only for the happy couple! Friends and family wait with anticipation and finally come together on the day to celebrate a lifelong commitment. We just love the romance of weddings at The Hamper Emporium!
These emotional celebrations call for special, and sometimes extravagant, wedding present ideas. Nowadays, many couples have a planned wedding list, but that doesn't mean you have to stick to it. Or you can even add in an extra surprise gift too! If you can't attend the ceremony, you can still send a beautiful congratulatory present.
We can help with a fabulous collection of luxurious wedding hampers which make superb, versatile wedding gifts in 2020. They come brimming with the most decadent goodies, beautifully gift wrapped, and lovingly personalised.
Make your wedding gifts stand out in 2020
Perhaps you're struggling to think of a unique wedding gift idea. Keep in mind it needs to be something indulgent and a treat they wouldn't buy for themselves. If you know the couple well then something entertaining, fun or memorable is the order of the day. Think smart!
A beautiful personalised item for the home or a custom framed plate or print will aptly commemorate their big day. Maybe vintage wine, or perhaps a personalised framed map of the night sky on their big day? Whatever you choose, we think you should make it the icing on the cake of a deluxe and extravagant gift hamper for weddings.
5 ways luxury hampers make an impressive gift
Distinctive and unusual quality gifts
Any high-quality hamper won't be stocked with standard supermarket products, but here at The Hamper Emporium, we go one step further. Our unique gift hampers for weddings are chock-full of fabulous luxury products. You can choose from indulgent pampering gifts, sumptuous gourmet foods and smooth, heady wines. You will not come by these premium brands every day. With a luxurious hamper, the happy pair will not just be unwrapping one exciting gift, but many!
They bring an element of versatility
Gift hampers for weddings are adaptable and functional too. The newlyweds can take it with them to complete a memorable wedding night or start their romantic honeymoon. On the morning of the wedding, it can relieve the stress of the preparations too. What a lovely way to make it a time to remember with a stunning deluxe gift hamper. They can dip into tasty food treats, pop a champagne cork, and relax before the big event. The lucky couple can not only relish the moment but make it last all day.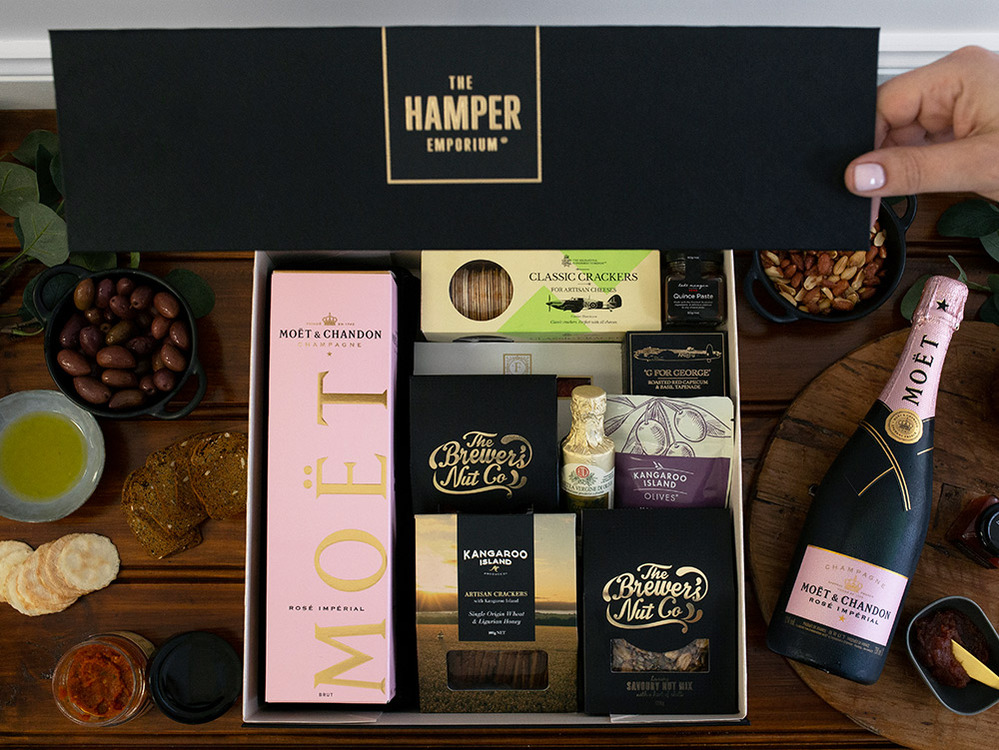 A luxury hamper can be personalised
With numerous exquisite choices available, you are sure to find their favourite mouth-watering foods and tipples. Gourmet delights, artisan products, divine chocolates and classic crunchy treats are all there. Each one is a delightful gift basket, packed with careful thought, and full of exclusive brands. They are made to savour and share around. Why not treat them to A Little Luxury With Moet Hamper to wish them joy and raise a toast to luck and love?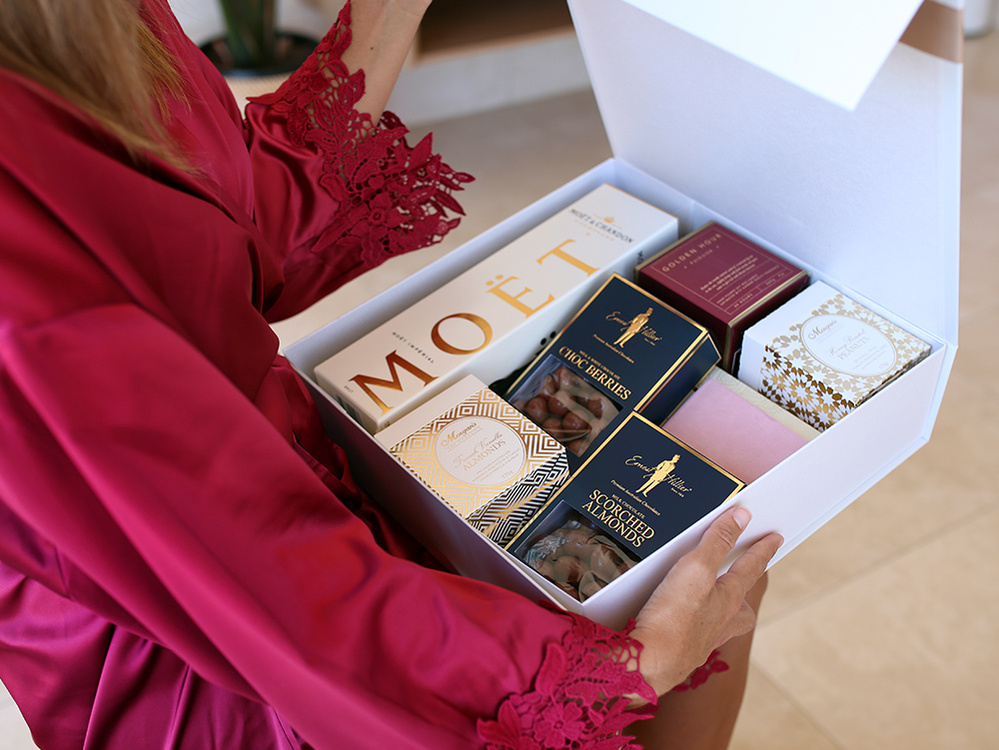 Delivered beautifully wrapped and presented
Our gift hampers for weddings are not only designed with care but also come in gorgeous keepsake boxes. Each one is beautifully wrapped and ribboned, so you don't even need to worry about wrapping paper. With a luxury hamper like The Chandon Celebration Hamper, everything is perfect and ready to arrive in style. You can also add your message of congratulations, of course. Let us do the work for you; then you can enjoy the time sipping sparkling champagne!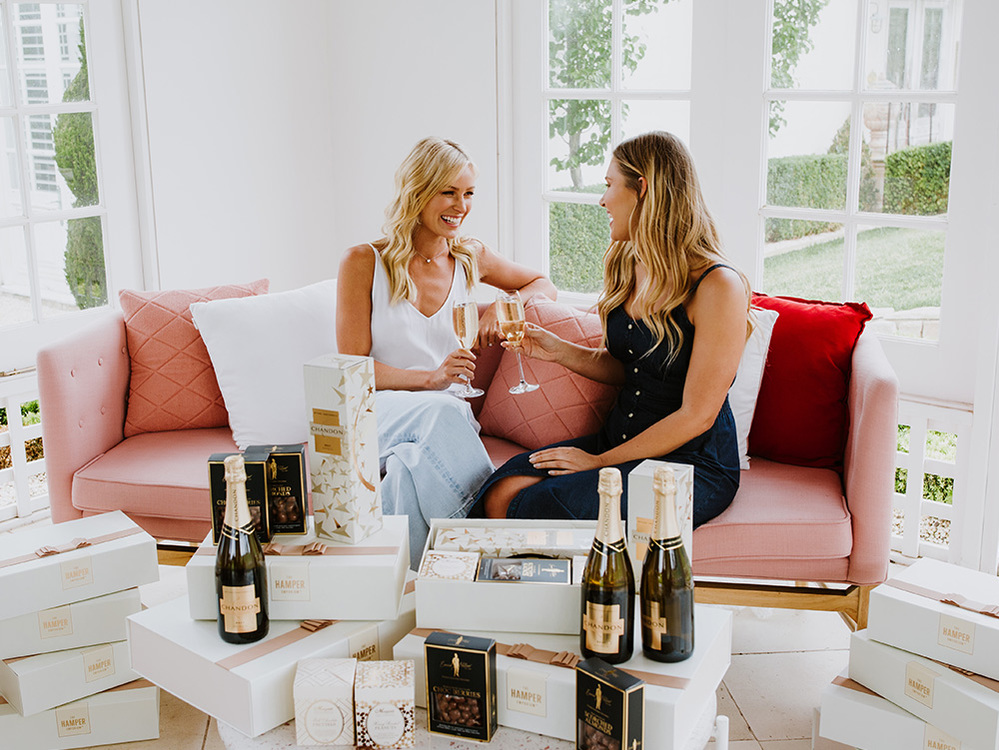 They are an unexpected wedding present
One of the most thoughtful wedding gifts in 2020, luxury hampers are not a typical gift. It's highly unlikely the happy couple put down 'Wedding Hamper' on their wish list! So, it will be a delightfully unexpected gift that everyone will be talking about on the day. As a unique wedding present, luxury hampers are, without a doubt, a fabulous choice. They will certainly be noticed too. At The Hamper Emporium, we have the feeling that guests will be trying to tuck in and asking for one too!
Momentous occasions require unforgettable gifts
If the engaged couple have not made a wedding list or you want to celebrate with a unique present, let our gorgeous gifts and luxurious hampers come to the rescue. They can make any charming wedding day even more special.
If you've never considered it before, we hope you see how they can add an indulgent touch. Make the couple's day run smoothly, add a surprise for the honeymoon, or even help with catering! Browse our full range of gift hampers for a truly meaningful wedding present to make their day even more unforgettable. What a wonderful way to help a couple to begin married life!