9 Ways To Treat Yourself With Luxury Gift Hampers
Author: Nikki Barnett Date Posted:18 May 2020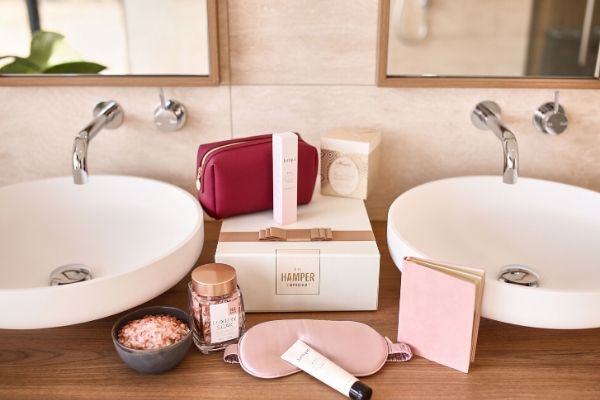 Self Care on a Weekend
Now is exactly the right time to spoil your close family, friends and loved ones. But, it's equally important to look after yourself. So, why not cheer yourself up and pamper yourself this weekend?
The Hamper Emporium, of course, has a fabulous collection of luxurious gourmet gift hampers to tempt you. Packed full of mouth-watering delicacies, rich local wines or pure, organic skin products, you will be completely spoilt for choice.
However, showering yourself with love does not just have to be about food and drink. It doesn't need to be a Christmas hamper either. It could be a whole range of treats personal to you, from a basket of gardening goodies to your favourite new books.
Pamper hampers to inspire you
Now is a great time to recalibrate our lifestyles and place a higher focus on self-care and the important things in life. Searching for beautiful or fun gift ideas doesn't have to be restricted to special events and other people. It's time, for once, to turn inwards!
We can all enjoy a huge variety of gift, hobby, craft and gourmet hampers delivered to our doorsteps. Perfect for a multitude of occasions across the year, right now it's vitally important to spoil yourself too. Whether you want to take up a new hobby, reward yourself, or just celebrate the weekend, there's a great range to choose from!
Order pamper hampers and gift baskets for yourself and settle down to wallow in an indulgent, relaxing or creative weekend.
Here are 9 inspiring ideas to help you get started with some much-needed cosseting.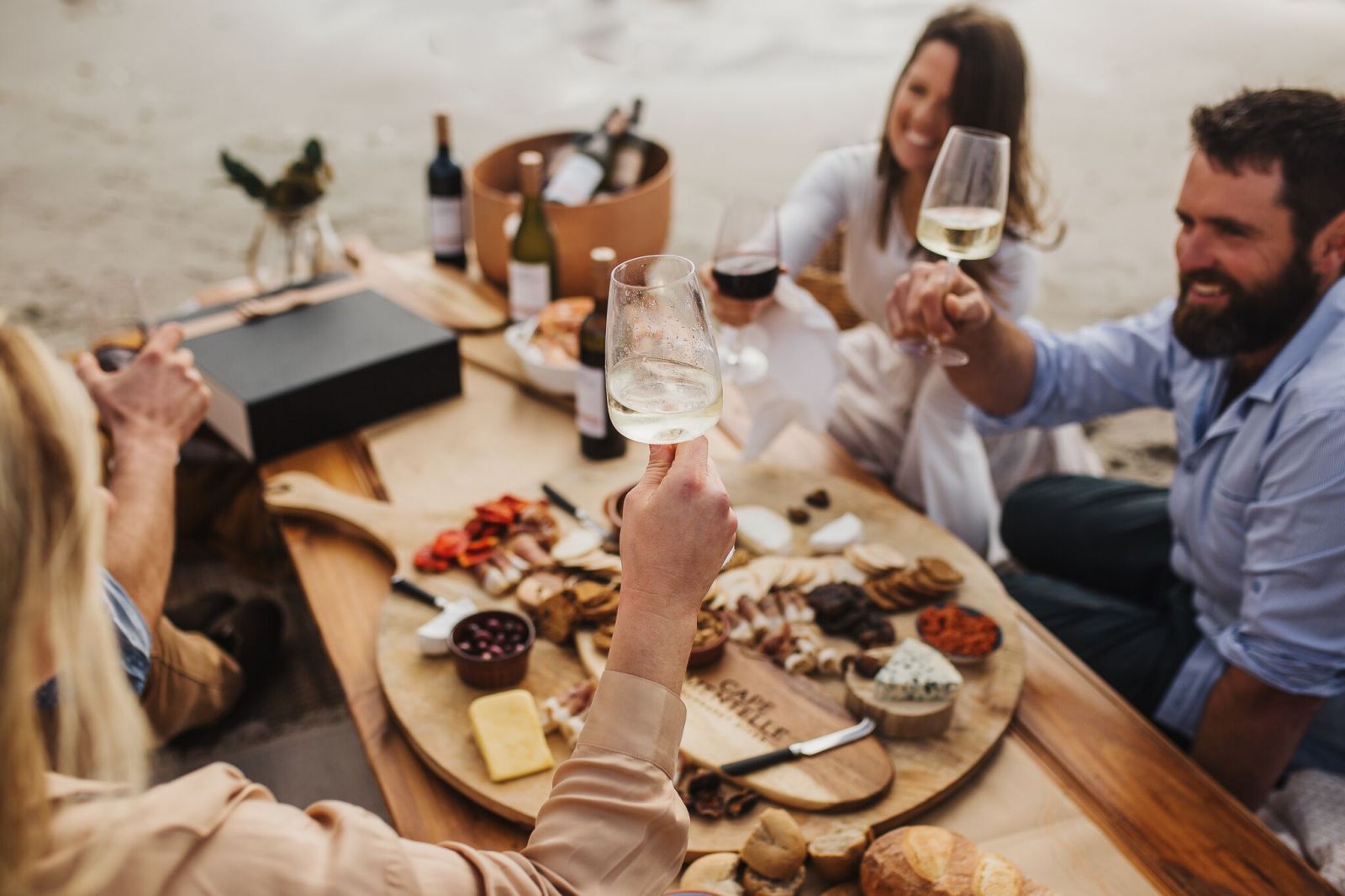 1. Gourmet food hampers
A basket of delectable gourmet produce and gourmet treats is perfect for those foodies among us. This kind of self-indulgence will hit the mark. There is a multitude of delicious options, including all your favourite titbits from tangy cheese boards to artisan brands. Why not travel the world and choose a different country with special memories each weekend? You can celebrate in style with desirable cuisine without having to lift a finger.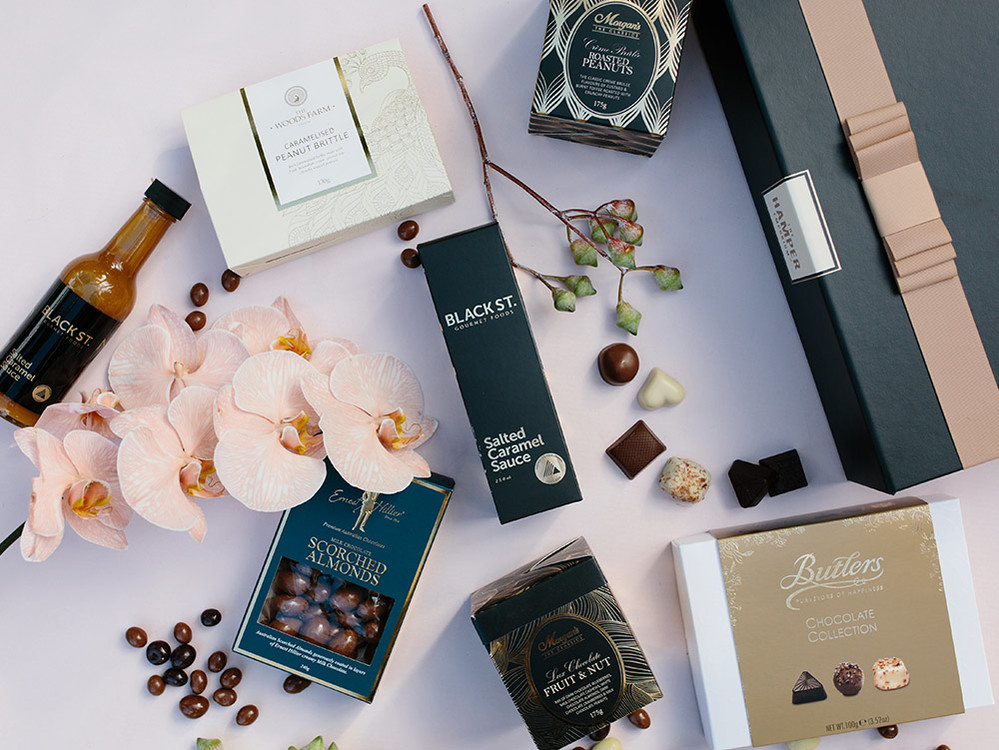 2. Small personal treats
Something extravagant or personal will always put a smile on your face. It's maybe something you would not normally buy or something you'll never forget. Alternatively, it might be a basket of small things to get you started with an exciting new project or a fun hobby. Treat yourself to a frivolous new set of underwear, satin bed linen or the latest makeup items. Plan your next holiday with a collection of travel accessories or pack your gift basket with favourite books or music CDs. It will be unique to you.
3. Creative arts and crafts
Weekend gift boxes can inspire you to start DIY or decorating in the house, with a selection of small tools or paint testers. Why not give that old coffee table a new look with old paint techniques? Treat yourself to a watercolour book, brushes and paper and spend the weekend getting creative. Stock up on pens, paints and felt crafts. Or try out a new hobby like jewellery making with beads, baubles and beautiful trinkets!
4. Luxury food and wine
If you're looking for a sumptuous idea for a lazy weekend with the TV or a good book, then a beautifully presented food and wine hamper will tempt your taste buds. These are perfect for anyone who likes trying out new flavours or has a sweet tooth for chocolates. Whichever you choose, they will be sure to satisfy you with a variety of tastes, products and titbits. Of course, you could also pick from bold wine packs, craft beer boxes, champagne hampers and tasting kits. Why not try a new recipe with food baskets that come with ingredients and instructions to make fresh homemade recipes and mouth-watering new dishes?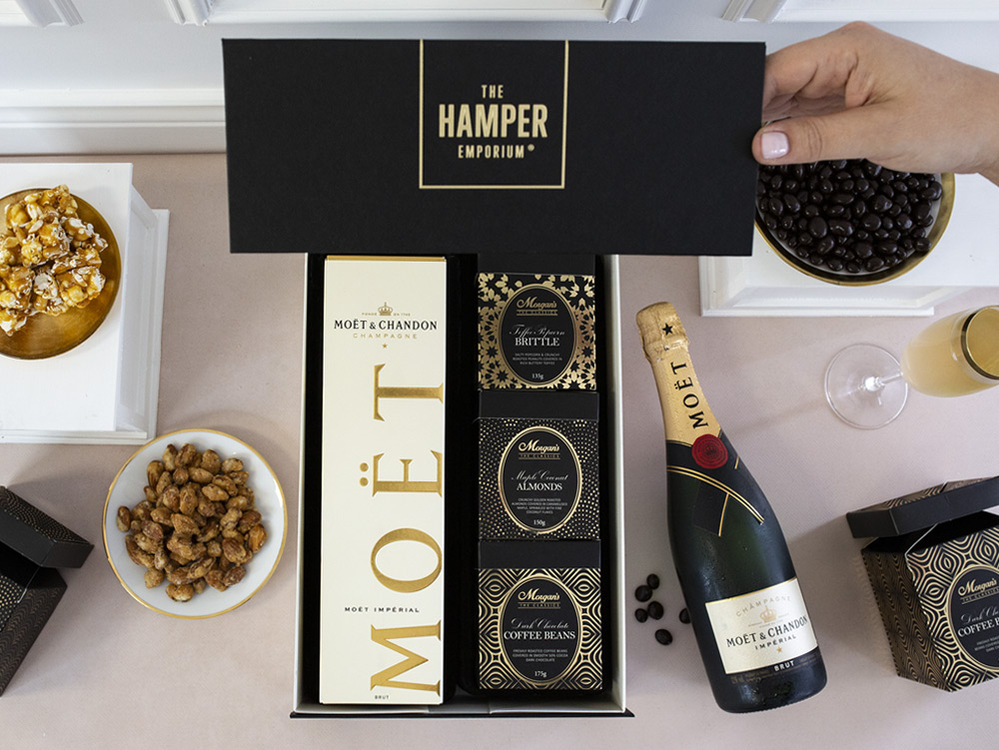 5. Green fingers, garden and home
If you love planting and gardening, then an ideal gift idea is one that spices up your garden, balcony or home. There is a huge range of gorgeous products that will keep you occupied and having fun for the whole weekend. Fill your personal hamper with elegant mini tools, pretty plant pots and coloured twine. Add in packets of beautiful flower seeds or a selection of baby herbs for your kitchen windowsill. There's nothing so uplifting as planting and watching them grow every day.
6. Baby and toddler pacifiers
If you've just welcomed a beautiful new baby, or are at home with small children, then give yourself a welcome weekend break. Create a wonderful baby gift hamper and enjoy filling it with small essentials and natural skincare products. For growing infants, choose some interesting new toys and games to keep them occupied for a few hours. Remember to add in some favourite luxury treats for yourself while you enjoy the peace and quiet for an hour or two!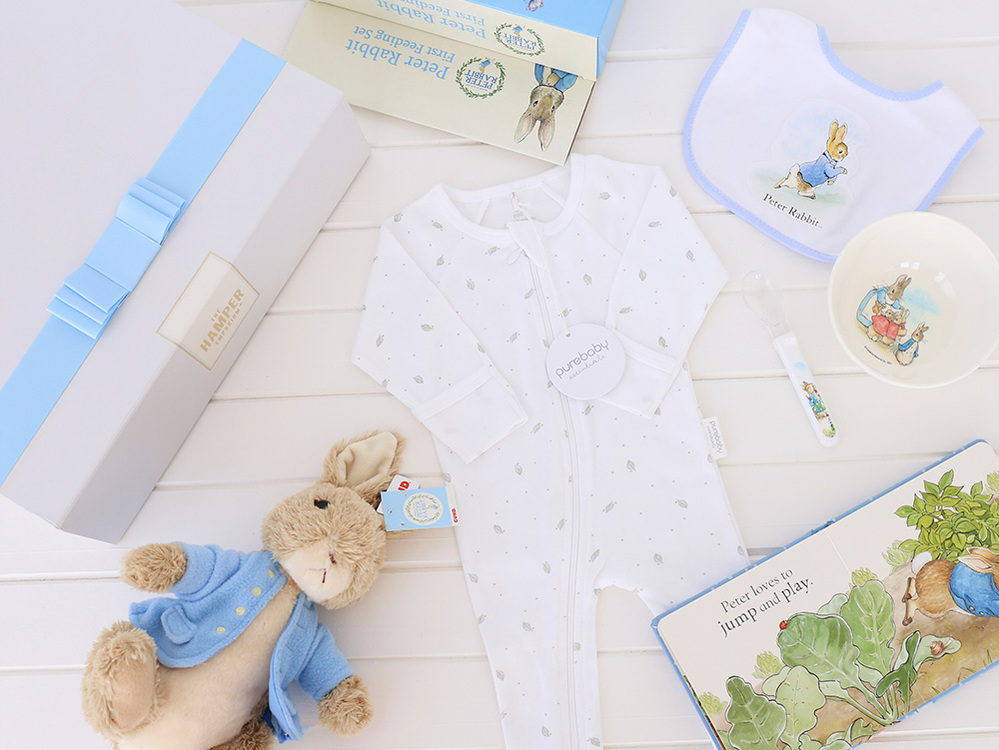 7. Accessories that please
If you are a shopaholic or love fashion trends, then your gourmet hamper will be a real delight. Spoil yourself with some of the newest fashion accessories and enjoy this perfect weekend gift to yourself. Select a matching choice of scarf, hat, gloves or snuggly socks. Fill your gift basket with hair clips, toggles and bands. Mix and match ethnic jewellery with a decorated jeans belt. Your favourite fashion things will definitely bring a smile, whatever you choose.
8. Lush pamper hampers
If what you really need this weekend is some quiet reflection and relaxation time, then luxurious pamper hampers are the answer. They don't have to be expensive; just choose the things you know will make a difference to your stress levels. This could be glorious bath time treats, beauty products, organic skincare or makeup. Add in some scented candles and aromatherapy oils or a relaxing CD, and the mood will immediately be set.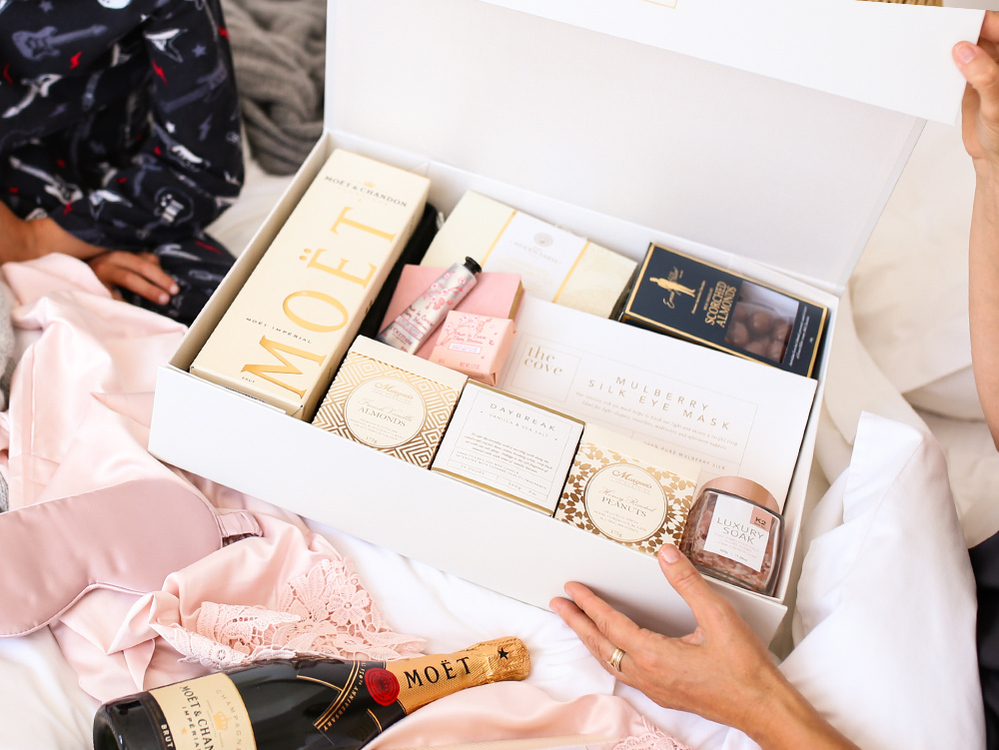 9. Technology and gadgets
There's a huge range of gadgets which will add a touch of excitement to the weekend for those tech lovers among us. If you like to stay up to date or need to refresh your current technology, then now is the time. Design a stylish and modern luxury gift for yourself which will help you keep in touch. Add some small items, from headphones to charging stations or Bluetooth trackers. There are lots of cool new gadgets that are entirely affordable, so why not treat yourself this weekend?
Customise Your Weekend Treats
The best part of pampering yourself with a gift hamper is that you can customise it to suit your own mood and tastes. Plus, you will never be disappointed!
Of course, it may be to celebrate a milestone like your birthday, anniversary or a special occasion. But you don't need to wait to receive a corporate hamper, Mother's Day or Christmas gift. It's time to treat yourself this weekend!
You can browse our wide product collection for inspiration. If you choose a gourmet or pamper hamper Melbourne or Australia wide, it will be delivered in a gorgeous keepsake box and gift wrapping. Or create your very own unique weekend hamper packed with an endless selection of small treats and tempting personal gifts.