Australian Wine Regions You Must Visit
Author: Michelle Richards Date Posted:25 March 2021
Discover The Best Wine Regions In Australia
With Australia's grape harvest in full swing at the moment, it's the perfect time to discover some of the best wine regions in the world. The grape harvest season begins in autumn, so March and April are the ideal months for exploring Australian vineyards and enjoying wine tasting tours. It's also the best time to find out which Australian wine regions have had a good growing season.
Several wine regions in Australia have had glorious weather in the leadup to harvest with the grapes showing great colour and intensity of flavour. Now that the grapes are being harvested and crushed, and bottling begins, you can get the inside scoop on where to look to find Australia's best wine for the 2021 vintage.
Most Popular Wine Regions In Australia
Margaret River

Swan Valley

Barossa Valley

Adelaide Hills

McLaren Vale

Yarra Valley

Mornington Peninsula

Hunter Valley




Wine Map of Australia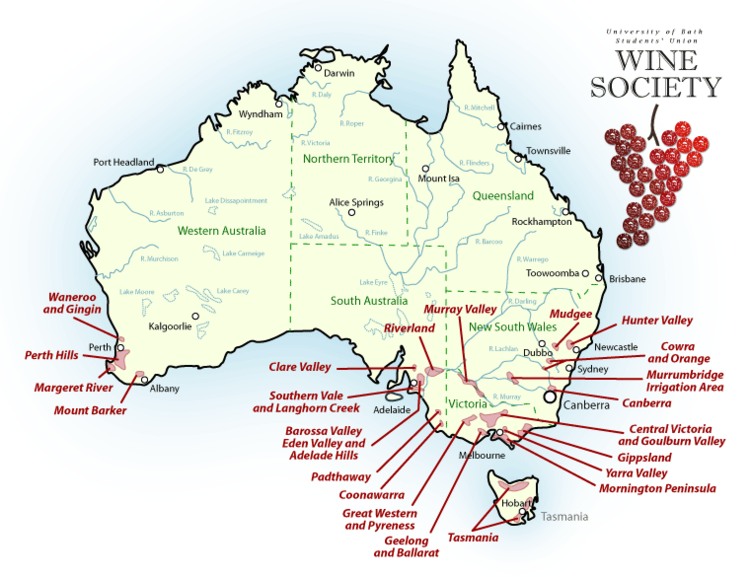 Wine regions of Australia from the University of Bath Student's Union Wine Society.

Best Wine Regions In South Australia
If you love wine, you probably already know that South Australian vineyards produce over half of all Australian wine. Surprisingly, South Australia boasts some of the world's oldest continuously producing vineyards, with the earliest vines planted in 1836. The diversity in geography and climate means South Australian wine regions produce a range of grape varieties from the cool climate Riesling in the Clare Valley to the big, bold and exceptionally smooth Shiraz popular in the Barossa Valley.
Ben Riggs, one of Australia's best wine makers, sources some of the year's best grapes from individual vineyards in McLaren Vale, Adelaide Hills, Langhorne Creek, Clare Valley, and lesser known Australian wine regions to produce individual wines that express the essence of the vineyard and the regions' terroir.
Adelaide Hills Wine Region, South Australia
The Adelaide Hills are a wine-lover's haven extending from the Mount Lofty Ranges towards the Gulf St Vincent coast. This cool-climate region is one of the best white wine regions in Australia and produces fruit-forward Chardonnays, exotic Pinot Noirs, and zesty Sauvignon Blancs known for their naturally high acidity and tropical aromas.
Despite being home to many crisp and delicious white wines, the Adelaide Hills Sauvignon Blanc still manages to stand out. This is a must-try wine from one of the best white wine regions in Australia—fresh and floral, with passionfruit and zesty grapefruit on the nose, with a citrus mid-palate and a long finish.
Underrated Australian Wine Region Langhorne Creek
Langhorne Creek is one of the slightly lesser known Australian wine regions producing superior fruit. This hidden gem southeast of Adelaide produces a range of red wines that are ready to enjoy now or cellar for later. The region has a cool, maritime climate and the terroir cultivates superb Cabernet Sauvignon, Shiraz, and Malbec in particular. If you're planning a wine tasting tour of South Australia, this is a wine region not to be missed. Make sure to sample the smooth and flavourful Langhorne Creek Cab Sav. This premium red wine displays red berry fruits, with hints of mint and cloves, and a complex palate.
If you can't decide between sampling the local red and white wines, you can enjoy a bottle of Ben Rigg's and Ricky Ponting's Adelaide Hills 'First Session' Sauvignon Blanc, and their Langhorne Creek 'Close of Play' Cabernet Sauvignon in our Ponting Red & White Wine Foodies Hamper.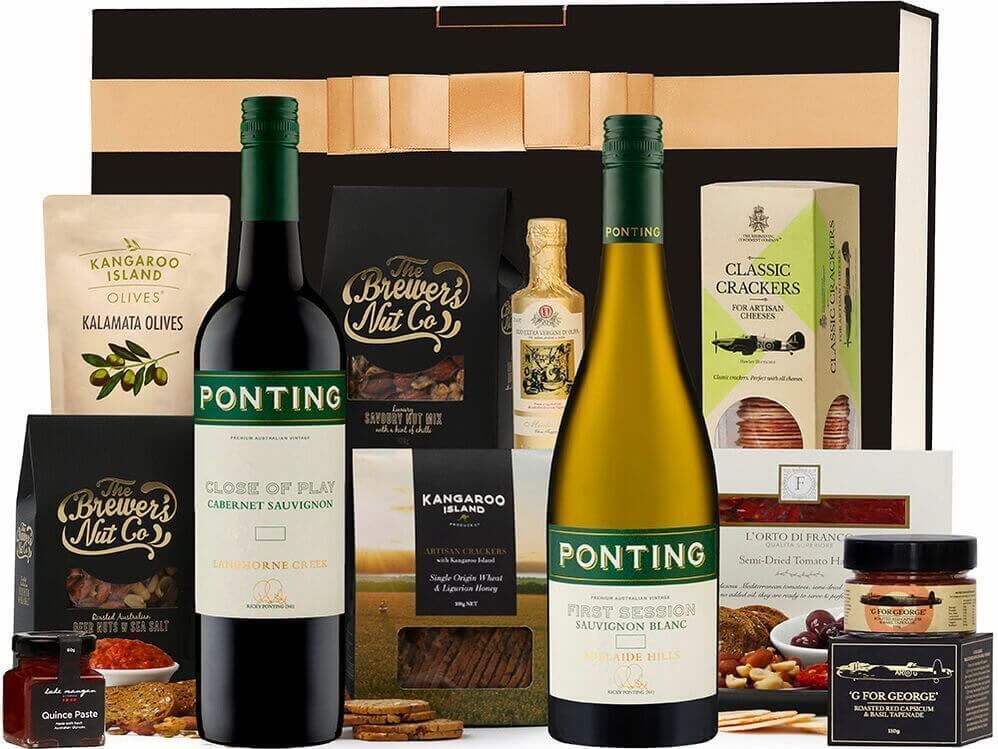 McLaren Vale Wine Region, South Australia
This small wine region is located in the coastal Fleurieu zone south of the Adelaide Hills. Like its neighbouring South Australian vineyards, grapes here were among the earliest in Australia with the first planted in McLaren Vale in 1838. Some of the vines aged over 100 years old are still producing.
Australia's McLaren Vale region is probably best known for their full bodied Shiraz, but the region also produces high quality Grenache and Cabernet as well as Mediterranean varieties like Tempranillo and Sangiovese. The region's reliable winter rain means irrigation needs are minimal and watering can be manipulated to achieve constantly superior fruit.
If you love a bold Shiraz, you can enjoy one of the best in our Ponting 'The Pinnacle' Shiraz Hamper. A distinctive McLaren Vale drop, this Shiraz boasts soft, warm tannins with a rich palate of berry fruits, black pepper, nutmeg, and cloves.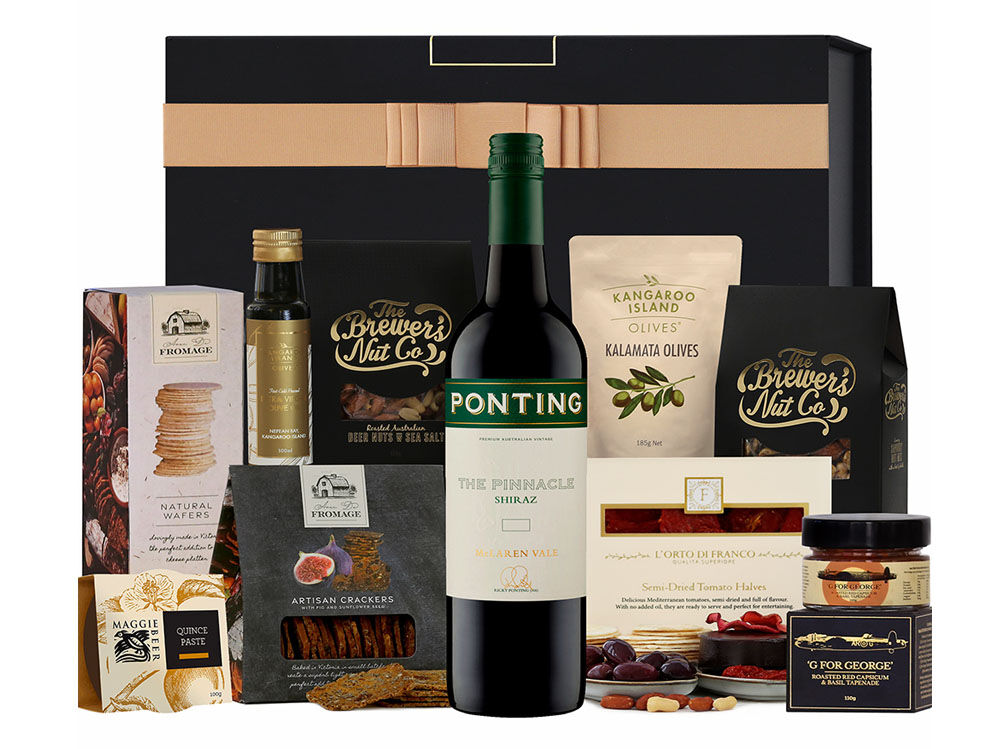 Best Wine Regions In Western Australia
There are nine distinct wine regions all concentrated in the south western tip of the state, each producing their own fine wines. These include the iconic wine estates along the Margaret River sea front, the historic Swan Valley vineyards, the tall timbers of the Southern Forests region, and the more isolated Great Southern wineries.
Margaret River Wine Region
Coastal Margaret River is not only one of the most scenic wine regions in the world it also boasts one of the largest concentrations of premium wine producers in Australia. This corner of Western Australia is best known for producing some of the country's premium Chardonnay and Cabernet Sauvignon, as well as regionally expressive experimental styles and varieties. The Meditteranean climate of the region is similar to Bordeaux, producing many of the same classic Cabernet and Merlot wines. There are many five-star Halliday rated wineries in the Margaret River region offering specialised wine tastings and vineyard tours.
Cape Mentelle Vineyards are one of the 'founding five' wineries in the Margaret River region. In 2020, they celebrated the Margaret River's 50th year as a wine region. Cape Mentelle are best known for producing some of the finest Cabernet Sauvignon, Shiraz, Cabernet Merlot, Semillon, Sauvignon Blanc Sémillon, and Rosé wines.
You can enjoy a bottle of the best red wine from the Margaret River region in our The Best Of All Gourmet Hampers with a bottle of Cape Mentelle 'Trinders' Cabernet Merlot, which was awarded 93 points from James Halliday.
Or enjoy Margaret River wine tasting at home with a bottle of red and a bottle of white wine in our Premium Red & White Wine Hamper. Enjoy smooth, rich berry Shiraz for red wine lovers, and the Semillon Sauvignon Blanc which was awarded 96 points by James Halliday.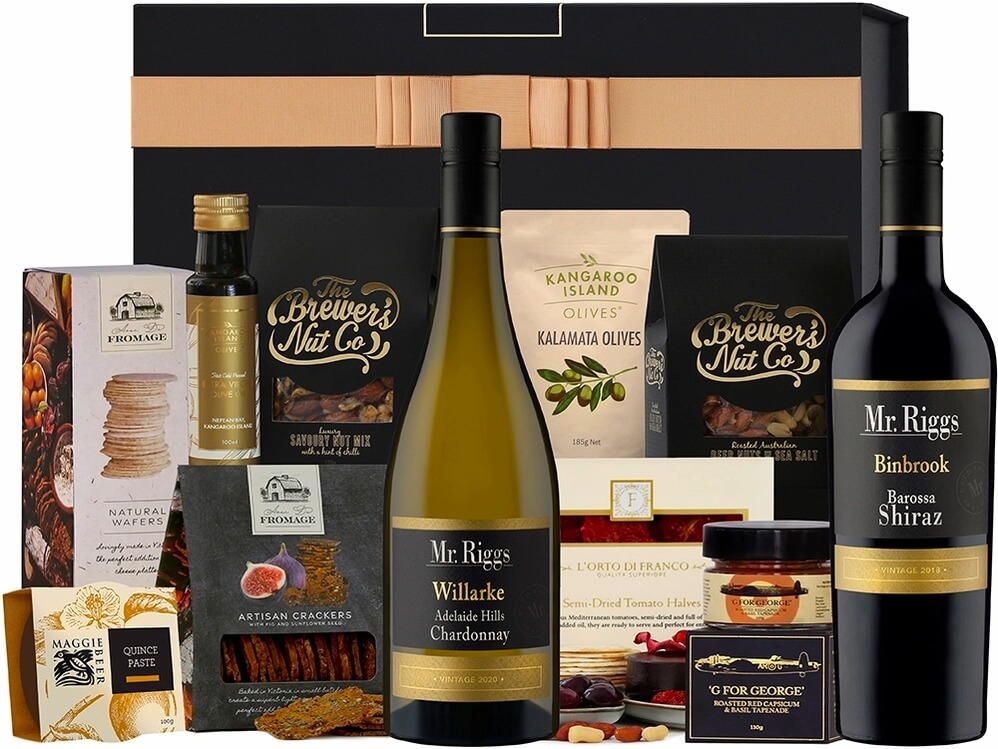 Explore Australia's Finest Wine and Gourmet Food Hampers
If you love learning more about Australia's best wineries, wine growing regions, and gourmet regional produce, you'll love exploring the range of food and wine hampers at The Hamper Emporium. Especially if you're looking for hampers in Adelaide, you can sample some of the finest local produce. Host your own wine tasting dinner with friends and discover the best wine regions in Australia from the comfort of home. These are the best red wines and best white wines from our favourite unmissable wine tour regions in Australia paired with gourmet sweet and savoury snacks to please every palate.