Best Luxury Mother's Day Gift Hampers for Under $99
Author: Nikki Barnett Date Posted:4 May 2021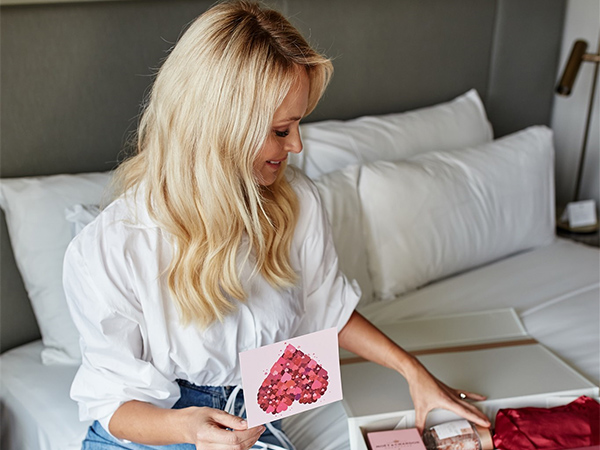 Affordable Gift Hampers For Mum: Top Tips For Tight Budgets
Why not totally spoil your mum with a gorgeous hamper full of tempting treats? You don't even have to wait for Mother's Day to show her how much you care. There's something for every little fancy, from pampering potions and lotions to cocktail kits and mouth-watering chocolate.
There are hundreds of gifts you could buy, but here at The Hamper Emporium, we think luxury hampers for mum are the ultimate. They don't have to be expensive to be thoughtful, beautifully presented and packed to the brim with indulgences. We've customised our selection to create a range of affordable hampers to suit every mum, so you can easily personalise your gift to make it just right for your mum.
To help you on your way, we've provided some useful tips for choosing a budget-friendly gift basket she'll love to delve into. We've also shortlisted our favourite luxury Mother's Day hampers under $99. There's no doubt you'll see a beaming smile with one of these sensational gifts.
Indulgent Items To Put In Your Luxury Hamper For Mum
Choosing your Mother's Day hamper gifts yourself means you have total control and flexibility of the cost. You can also be sure she will adore unpacking the carefully selected contents. You can focus on her favourite hobbies, decadent treats, pampering goodies or a personalised theme. You can be as thoughtful, sentimental or funny as you want!
Here are just some of our thoughts on luxury gift baskets for mum ideas that won't break the bank:
Sweet tooth - selections of decadent chocolates and treats

Avid hobbyist - small gadgets, gizmos, new tools and books

Wine connoisseur - mini tasting bottles paired with snacks

Travel enthusiast - luggage accessories, maps, guides and kits

Luxury lover - bubbly champagne paired with glasses or nibbles

Fun personality - novelty items, quirky books, games and puzzles

Drinks devotee - artisan coffee, tea or hot chocolate with extras

Relaxation - luxury beauty products, candles, slippers and robe

Nostalgia buff - memorabilia, retro goodies and groovy sweets

Gardening fan - cute pots, planters, seeds or herb garden kit
Leave The Hard Work And Inspiration To The Hamper Emporium
We'll let you in on a little secret with gifts that are amazingly budget-friendly but look, taste, and feel like the ultimate decadent luxury. These are the gifts to give when your mum is worth a million dollars but you have under $100 to spend. We make the whole process of finding affordable Mother's Day gifts easy. Celebrate her big day with luxury Mother's Day gift ideas that are cheaper than you think, and designed to be overflowing with love. It doesn't have to be one of our fabulous Mother's Day themed hampers; you can opt for something personalised from our full collection.
We spend our days thinking of wonderful ways to show mums just how much they are appreciated. Whether she adores gourmet bites or little luxuries, you will find pampering ways to spoil her with exclusive products for every budget.
6 Luxury Mother's Day Gift Basket Ideas for Under $99
Carefully curated for ladies who love the ritual of tea drinking, this beautiful hamper combines every kind of luxury. Organic breakfast tea comes with her very own keepsake mug and notebook that are not for sharing! Bathtime indulgences, L'Occitane hand cream, nibbles and a silky eye mask mean she can unwind and relax whenever she wants on Mother's Day.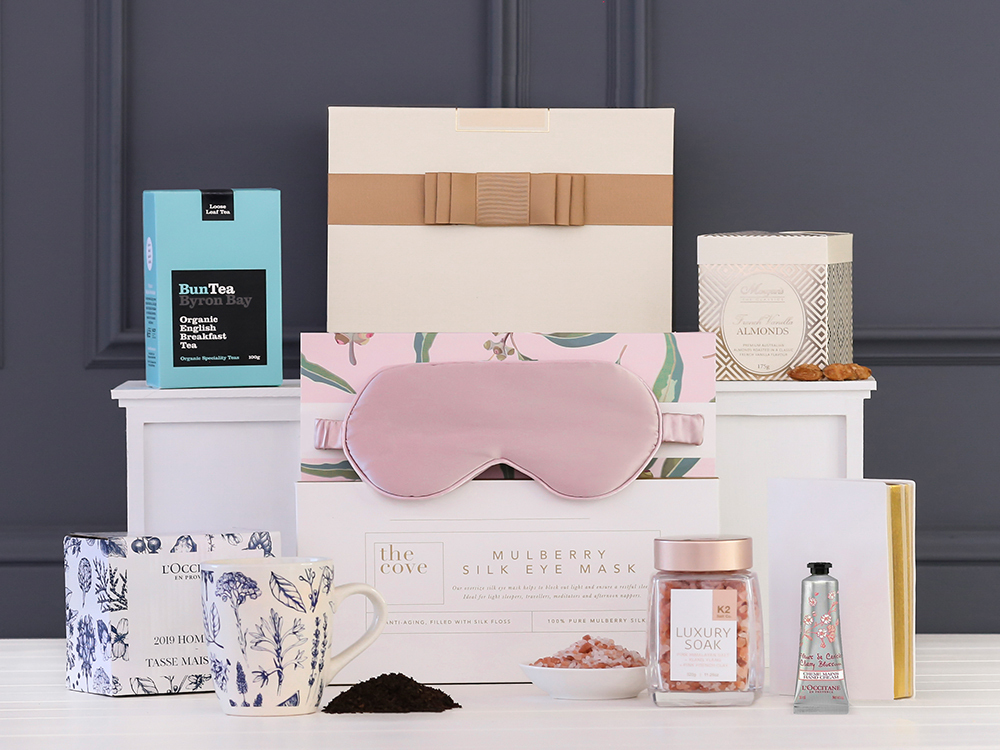 This decadent hamper is lovingly prepared for any mum with a sweet tooth and is packed with, well, sweet bites! This is a cheap Mother's Day gift full of luxury. Butler's chocolate collection is joined by a bevy of fruits and nuts, all dripping in delicious chocolate. There's also some caramelised peanut brittle and divine salted caramel sauce for her Mother's Day desserts. We can promise she will be in seventh heaven.
An exquisite treat for mum, this gift hamper is for those who enjoy an elegant, fruity and refreshing white wine. A bottle of Cape Mentelle Sauvignon Blanc comes with a selection of Morgan's most mouth-watering nibbles. With a flavour for every mood, there's crunchy honey roasted peanuts, buttery cashew nut toffee and sophisticated French vanilla almonds.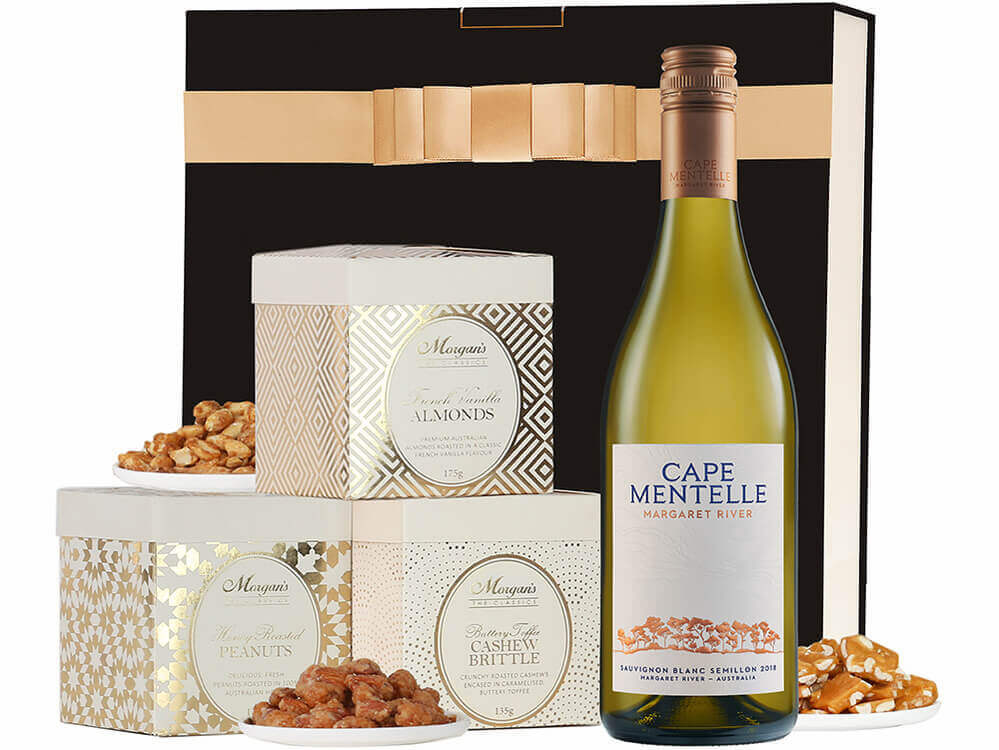 If distinctive, rich red wine is more her style, then browse the decadent contents of this luxury Mother's Day hamper. Ponting 'The Pinnacle' Shiraz will have her taste buds tingling, especially when paired with the tempting treats on offer. Morgan's crème brûlée roasted peanuts, rich toffee popcorn brittle and almonds roasted in maple and coconut are simply delicious.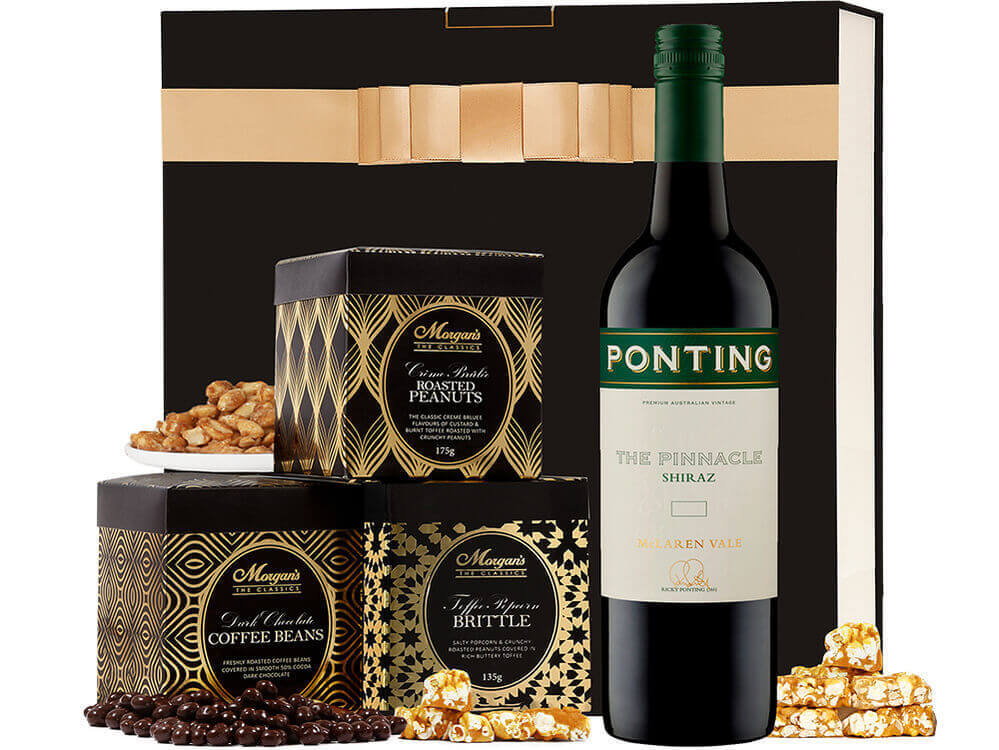 Do you want a sumptuous treat for savoury food lovers or for you and mum to share? This gift hamper is brimming with artisan products. There's a touch of tang, bite and crunch for any platter and smooth extra virgin olive oil for dipping. From artisan crackers and vibrant tapenades to semi-dried tomatoes and lush Kalamata olives, it delivers a feast of delightful flavours.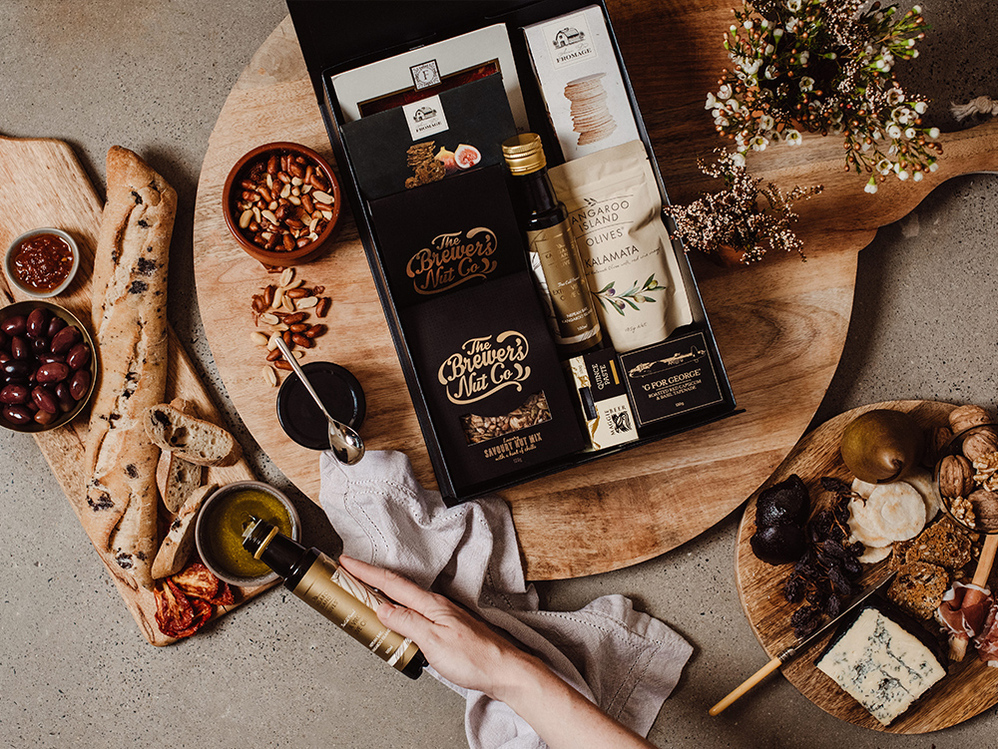 Roll out the Mother's Day red carpet with this indulgent sparkling wine hamper and watch her bubble with happiness. A sparklingly fresh Chardonnay Pinot Noir is perfect for popping and pouring. Morgan's adds the perfect blend of sweet and savoury nibbles to complement the occasion. Smooth, buttery toffee, crunchy roasted peanuts and divine coconut almonds.
Every one of our beautiful Mother's Day hampers comes with free delivery Australia wide. You can order a premium hamper for Mother's Day under $100 and still get free delivery and a personalised Mother's Day card. If your Mum lives in Brisbane, Perth, or Melbourne and you're worried about a potential lockdown for Mother's Day, don't take a chance on missing out on sending her a gift. Organise to have her Mother's Day gift delivered now. You still have time to make your last minute Mother's Day gift impress your mum.