Celebrate Friendship on Valentine's Day
Author: Nikki Barnett Date Posted:11 February 2021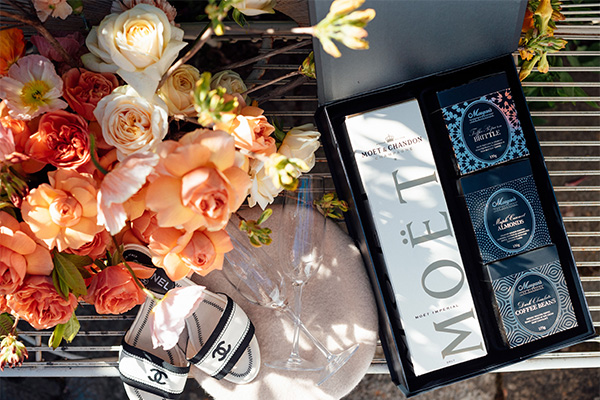 Best Valentine's Day Gifts For Friends
Valentine's Day is a holiday that celebrates both love and friendship, not just romantic relationships. It's the perfect time to show how much you appreciate your loved ones—especially your trusty friends. So, we love the idea of making it special with Galentine's Day surprises.
Single or attached, the day should be filled with celebration, chocolates, DIY Valentine's gifts for friends and fun to be shared. After all, spending it with close friends means you're with those you love, which is what the very heart of Valentine's Day is all about.
At The Hamper Emporium, we think love (and our Valentine's Day hampers) should be shared around. Even those who don't normally celebrate Valentine's Day can't deny it will be an opportunity to spend quality time with their favourite people!
Valentine's Love Is About Much More Than Just Romance
Platonic love and close friendships are excellent for our health— close friendships enrich our lives in so many ways. Friends increase our sense of purpose and belonging, reduce our stress levels and improve self-confidence. They also help us cope and support us through those bad times that sometimes come around in life. Friends make us happy!
The power of this enduring love deserves to be celebrated just as we do with romantic love. In fact, even more so. That includes treating yourself to Valentine's day gifts for yourself too!
So, this year share the feel-good factor and practise self-care on Valentine's Day by surprising your friends or treating yourself. Celebrate with everyone in your life that means something and show them exactly how much you love them. Keeping platonic love alive and kicking in your friendships is the number one essential to being happy.
Love Letters And DIY Valentine's Day Gifts For Friends Near And Far
Let your friends know how you feel by putting it in writing. Even just a V-Day email will do. A loving message or small gift never goes amiss. Who doesn't love a little note or message as a reminder that you're special? Valentine's day gift ideas for best friends don't need to cost a fortune to spread the feel-good factor and make their day.
Make fun Galentine's Day gift bags or plan some special surprises:
Set of stationery wrapped in red ribbons



Cute personalised heart-shaped keyrings



Home-baked sweets, cakes or cookies



Hamper full of red wine and tasty nibbles



Favourite new books or romantic poetry



Pretty hand-poured soy wax red candles



Lovely mirror heart-shaped photo frame



Delicious chocolate & sweet selections



Pair of crystal cut champagne glasses



Pretty rose gold heart Lovin You set



Red velvet jewellery box for earrings



Bottle of Australia's finest sparkling rosé
Add your goodies to a gift bag for each of your friends and then spend the day strolling the markets, hit the beach, grab a movie together, or chill out in your own backyard toasting to life's journey.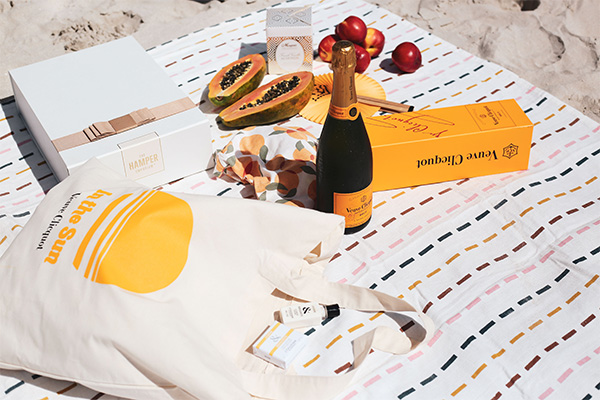 7 Alternative Gift Ideas For Spending Valentine's Day With Friends
Valentine's Day should be fabulously full of thrills, fun and special treats for you and your loved ones! So, here are our thoughts on some great ways to get together and enjoy yourself this year. The most inexpensive Valentine's day gifts for friends is your time. Get inspired and start some fabulous traditions to celebrate V-Day with those beautiful, crazy and quirky friends in your life!
Pack A Heart-shaped Picnic
There's something refreshing about eating outside in the fresh air that makes everything taste so much better. Pack a hamper of the yummiest food and desserts and add a bottle of sparkling bubbly. Have each of your friends bring a different course and nibbles, and head out to the nearest green space or the beach. Squeeze in as many heart-themed items as you possibly can and write cute, mushy notes to your friends. We're sure a great time will be had by all!
Hit The Valentine's Trail
If the sun's shining, then take full advantage and kit up for an afternoon's hike or bike. Take a leisurely trek up a mountain or plan a fun treasure hunt trail. Bike along country dirt trails or pedal around the town. Wear something red, bring heart-shaped balloons, and wear your hearts firmly on your sleeves. Stop off at watering holes along the way and pack a hamper of goodies for foodies to toast to Valentine's Day and friendship afterwards, too.
Host A Tasting Party
Valentine's Day is always about tempting chocolates, sweet things and champagne. So why not celebrate with a yummy tasting party for your friends? Deck the house with everything Valentine's and have lots of different desserts or chocolate selections to sample and savour. If they don't have a sweet tooth, then go all out with savouries, cheese and wine, champagne or chic cocktail tasting. The possibilities and fun to be had are endless.
Create A Memory Album
Celebrating your amazing friendships always involves reminiscing about the fun times and adventure's you've shared throughout life. Throw a Valentine's memory party and bring them all to life! Ask them to find all those great photos they've taken and get prints from their phones. You can all share the funny stories that go with them over some mouth-watering red wine and nibbles. Create a fabulous photo album of the best photos for each and every one of them!
Throw A Dinner Party
Dinners are always great for larger groups, and on Valentine's Day, you can plan one with a twist. It's a great opportunity to hang out, relax and have fun, so make it last. Choose a theme, have it fancy dress, hold a murder mystery event or play fun games while you eat. Everyone can bring a V-Day dish, and you can make pink and red foods compulsory for a laugh. Or order in a selection of your favourite gourmet hamper takeaways and prepare to feast away.
Plan A Weekend Getaway
If friends live further away and you can't get together right now, then start planning an exciting girlie weekend away. Host a Zoom or Skype travel planning meet-up and get the party started! While you're all researching the fun event, cook a virtual meal together or spoil them with gorgeous pamper hampers and have a communal Valentine's spa day. Although you're far apart, it will be a day to remember and a trip you'll all really look forward to.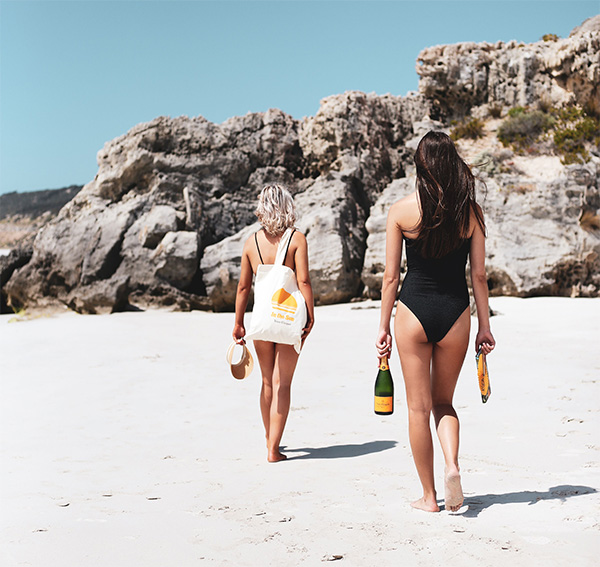 The Best Gifts For Friends For Valentine's Day Is Being Together
One of the best things about Valentine's Day is it's an excuse to bring all your favourite people together. There's no point waiting until the next birthday or long weekend to make it happen. Life's just too short. Arranging last-minute Valentine's day gifts for friends and showing them you love them is lovely. So, go on and host that potluck supper, set up a wine tasting or host a V-Day barbie. Send those messages of love, cards and gifts to everyone you care about too.
Start a tradition that will make every 14 February filled with friendship. You can find inspiration for Valentine's Day Hampers and gifts today and start planning some fun!