Celebrate Your Team's Success With Luxury Hamper Ideas
Author: Loreena Walsh Date Posted:30 September 2019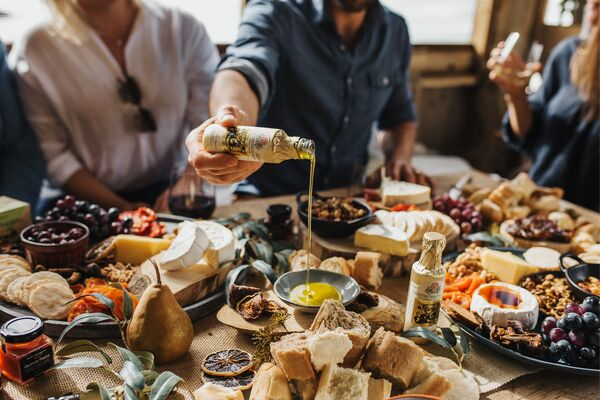 Rejoice In Big And Small Victories
Christmas is fast approaching and preparations for the holiday season with luxury hamper ideas have already started here at The Hamper Emporium!
A little fun and festivity go a long way when it comes to praising and motivating any team. Maybe you are starting to plan an office party, a well-deserved lunch or a fun Secret Santa? Every success counts and should be celebrated. What better time than Christmas and New Year to recognise this year's victories - however big or small they are.
If you still haven't planned something special, then read to find out why merrymaking can make a difference. Here's why and how to toast every team win with a luxurious gift to share.
Let Your Culture Shine Through
There are numerous reasons why recognising team success is so important. Healthy relationships are the foundation of any successful group, so throwing a party or gifting a fabulous hamper promotes connection. Luxury hamper ideas mean sharing a fun, festive moment that will open the door to so many positive outcomes.
Strengthens bonds

Makes staff feel valued

Reinforces loyalty & trust

Fosters positive morale

Radiates a culture of achievement

Generates inspiration & ideas

Adds a feel-good factor

Shows you care!
Success is created by the combined efforts of your team and rewarding it creates a haven of positive morale. Everyone loves a good get-together and having fun creates a heady cocktail of 'feel-good' chemicals.
Not all celebrations need to be extravagant, but when the achievement is significant, then it's time to think about luxury hamper ideas.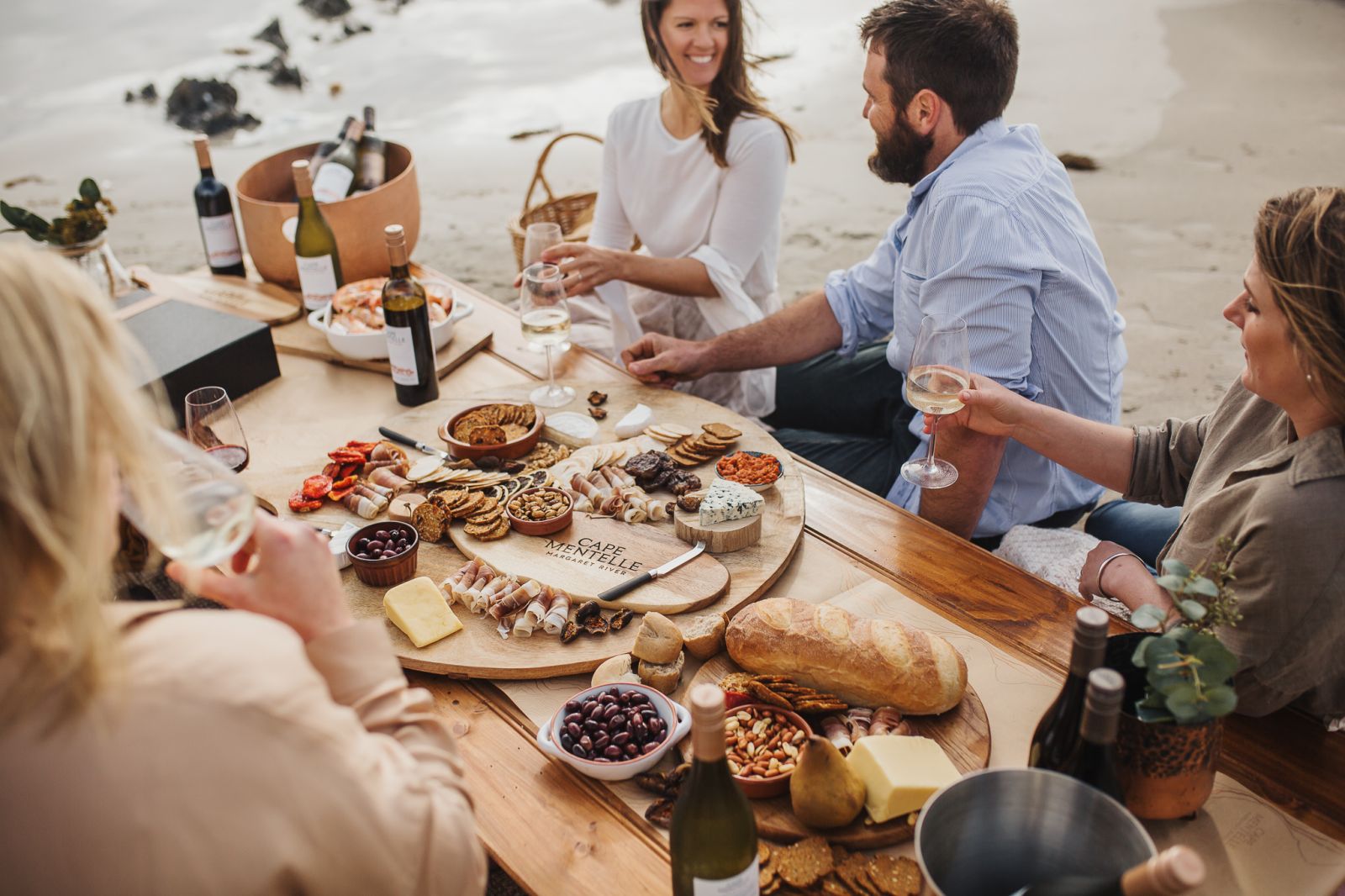 5 Ways To Recognise Success
Regardless of what industry you work in, recognising success has proven benefits for your team, as highlighted above. But how exactly do you recognise achievement in the everyday actions of your business?
1. Share Your Success Stories
Human beings are natural storytellers; it's how we learn and grow as a species. The best way you can organically recognise success is to make the sharing of success stories a regular part of your working day. For example, if a member of your customer service team has developed a fantastic workflow to help with customer enquiries, resulting in great feedback, as that person to share their process. This is not only a great way to recognise success, but a teaching moment for the whole team.
2. Peer Recognition
Create a culture within your team where workmates can recognise the hard work that others are doing around them. Peer recognition reinforces connections within the workplace and often is more valued than feedback from a direct manager. This type of peer feedback not only boosts employees self-esteem but also promotes a boost in overall performance.
3. Constant Recognition Through Your Company Communication Platform
People love variety and surprise, so it is no wonder that one of the best ways to recognise success is through your company communication platform. Surprising people, consistently, with praise that the whole team can see, will have significant reaching effects for all employees. This method of recognising praise is also excellent in that it fosters an entire team approach to recognition and not just a top-down way to praise people for their hard work.
4. Recognise Employee Wins on Social Media
If it's not on social media, did it even really happen? Like it or not, we are a generation of people who love social media. So, when it comes to recognising team success, is it any wonder that highlighting someone's success on social media is a great way to show your recognition.
5. Set Goals and Work Towards Them As A Team
Having a shared goal is a great way to inspire your team to work hard together. It also provides a great opportunity to recognise success and celebrate once that goal has been achieved.
There is no better way to celebrate than with luxury food, fantastic wine, and great conversation, which is why we have highlighted our top four celebration day gift hampers that will help you celebrate any success.
Four Awesome Luxury Hamper Ideas That Help Celebrate Success
If your team has a sweet tooth or appreciates the finer things in life, then the gourmet Sweet Bites Hamper should be one of your gift ideas. It's a versatile selection of the most delicious mouth-watering treats and melting chocolate delights. Perfect for any occasion, it's most definitely one to savour and share around at Christmas time.
Our luxury hamper ideas have something for everyone. Your team can nibble on chocolate-coated fruit and nut mix, crème brûlée roasted peanuts and scorched almonds. Crunchy caramelised peanut brittle and an assortment of luscious Butlers chocolates will go down a treat. There's even a bottle of award-winning salted caramel dessert sauce to go with the festive cakes you will have bought!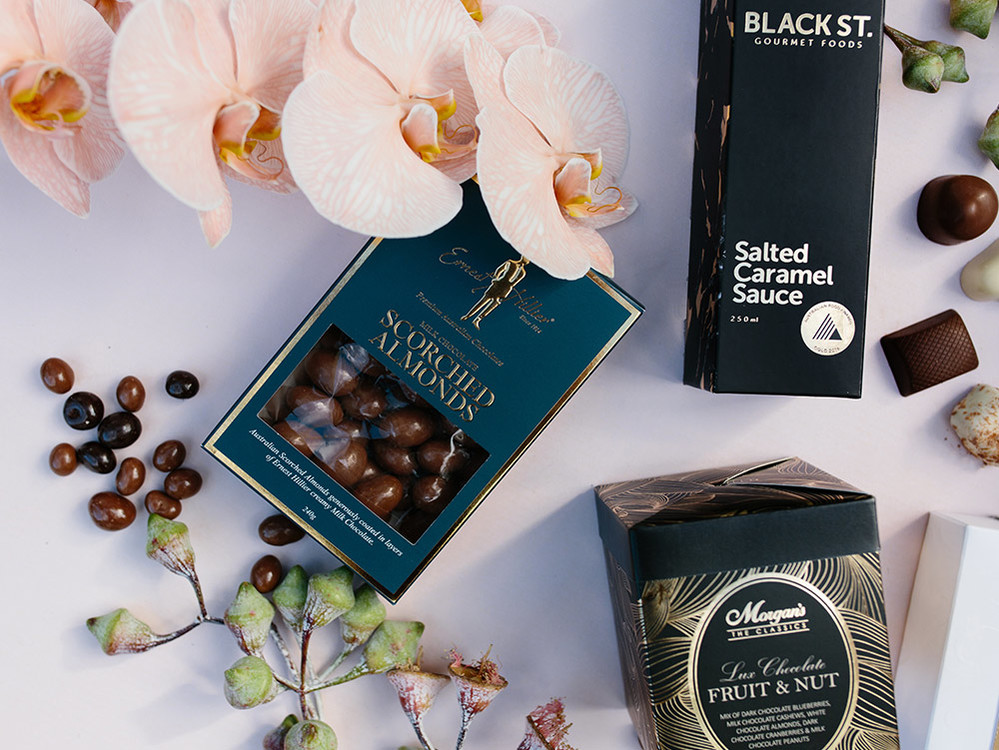 When you want to raise a glass after work to start the party season, then the Vintage Moet Hamper fits the bill. Your team will love the indulgence of this unique collection and the heady bubbles from the Moet & Chandon Grand Vintage champagne. It's one of our luxury hamper ideas that's a rare treat — a toast to Christmas, the coming year, and your continuing success with this perfectly presented gift basket.
Share some delectable delicacies, and gastronomic gourmet treats together too. There are Baylies sesame seed crackers, artisan crackers and savoury nuts to nibble. An explosion of flavours, with L'Orto di Franco semi-dried tomatoes, Kalamata olives and a selection of delicious gourmet regional tapenades and quince paste. Your team will be more than impressed with your gourmet food spread.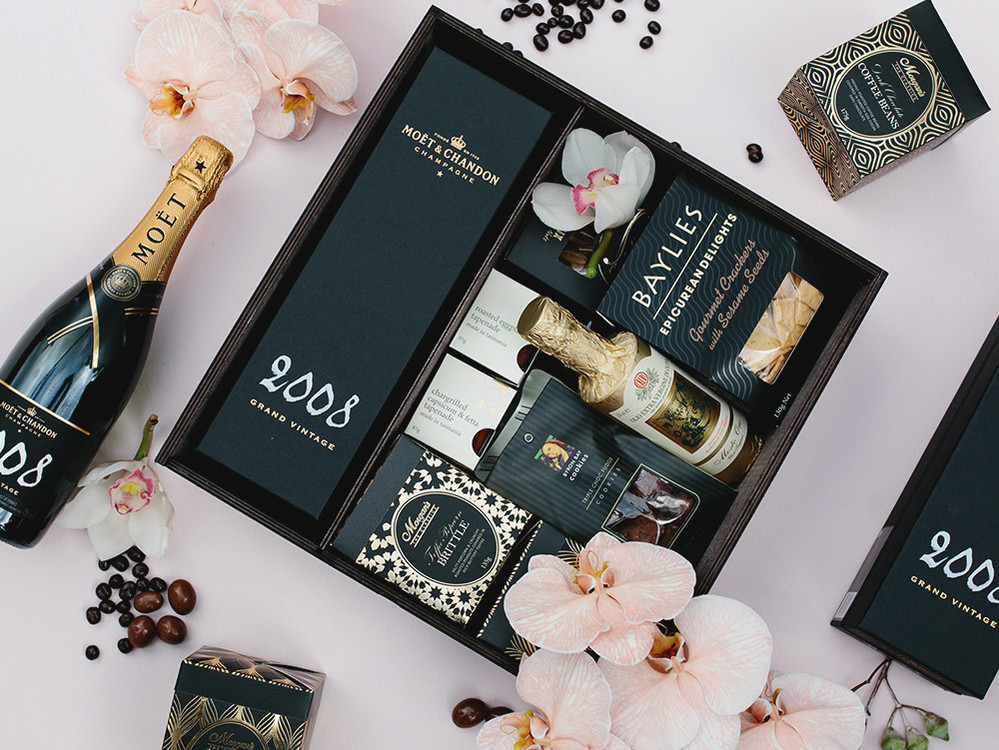 Here's one of our luxury hamper ideas for when you have something to shout about - the Classic Celebration Hamper. It's big; it's bold, and it's made for a crowd. Beautifully packaged, this is a corporate Christmas hamper that is made for sharing.
There's a tipple for everyone included here too. Just for the sheer joy of popping the cork is a bottle of festive Moët & Chandon Brut Imperial NV Champagne. Then, to complement the many savoury tidbits is the full-bodied flavour of Cape Mentelle' Trinders' Cabernet Merlot.
Get ready for a spectacular event with the added contents in this deluxe choice from our Christmas hamper collection. Staff can choose from festive handmade truffles and chocolates from Butler's or mouth-watering selections from Ernest Hillier. Savour famous gourmet brands including Morgan's, Luke Mangan's or Byron Bay Cookies. Feast on cranberry pistachio crispbreads, cracker thins, Kalamata olives and tasty local tapenades.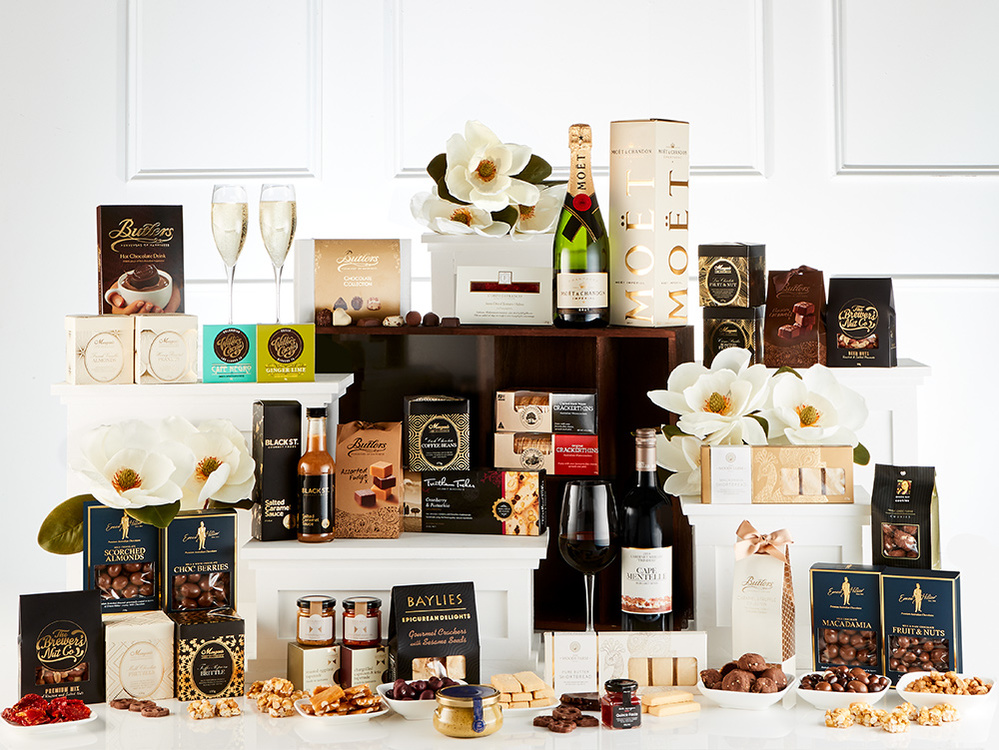 This festive hamper is the pinnacle of luxury hamper ideas combined with premium products, the ultimate in Christmas crowd-pleasing and indulgence. Cape Mentelle Margaret River Shiraz and Wallcliffe Semillon Sauvignon Blanc, with enough to share around. Washed down with Dom Perignon Brut Vintage, one of the most celebrated champagnes, to complement a spread of gourmet delights. This hamper is also the ultimate chocolate heaven.
It simply overflows with a range that includes Butlers Irish Chocolates, Ernest Hillier, and Willie's Cacao. Delicious flavours like olive fennel spread, tapenades, truffle paste, toffee popcorn brittle and chocolate coffee beans abound. To add even more joy, there are seasonal favourites like Christmas fruit mince tarts, pure butter shortbread, triple choc fudge cookies, Trentham Tucker chocolate cranberry cake, and much more. It's Christmas to the max with this alcohol and food hamper. Spread Some Joy With Luxury Hamper Ideas.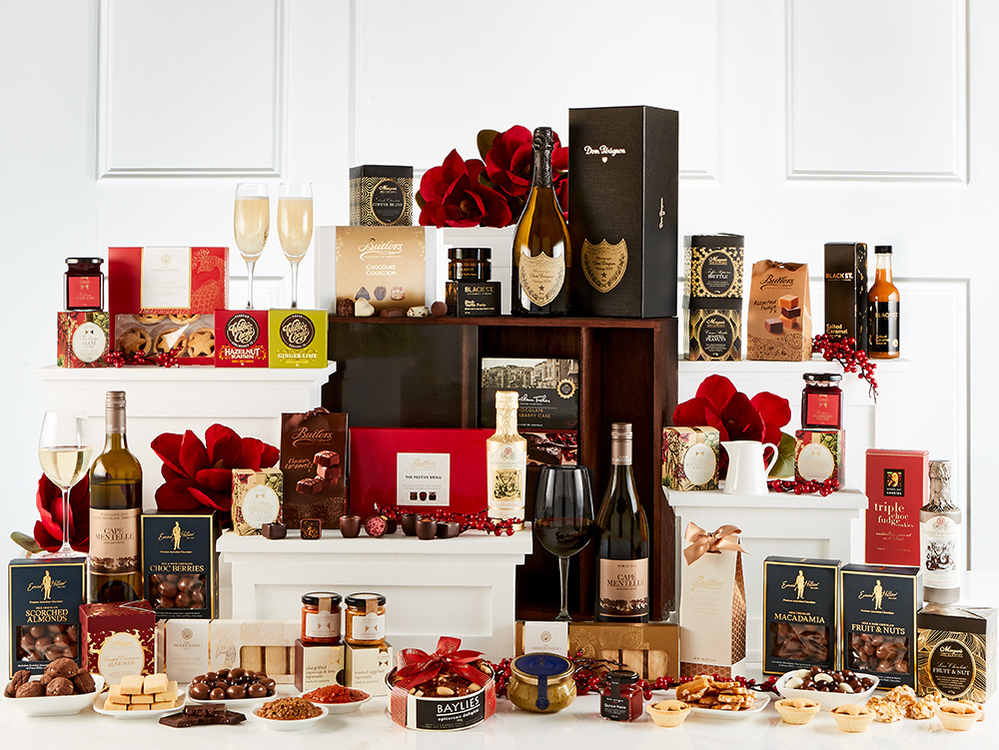 Building and nurturing a happy, strong team can be challenging. Take pride and show you value success by celebrating goals, success stories or outstanding performance. One of our luxury hamper ideas can breathe new life into your company.
A personalised team gift works magic. So, why not choose from our luxury hamper ideas today and make them smile? There's a whole range of gift, gourmet and corporate lines to choose from. Or opt for one of Australia's best Christmas hampers and get celebrating in style!