Christmas Cocktail Ideas To Get You In The Festive Spirit
Author: Michelle Richards Date Posted:22 December 2021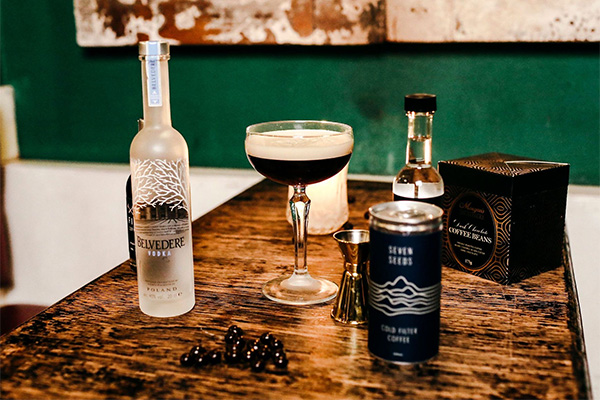 Toast The Festive Season With Something Spectacular
No other delicious aroma welcomes Christmas quite like hot spiced cider or beer, and the crowd-pleasing fruity Christmas mulled wine. And, for Christmas drinks in Australia, you can't go past refreshing fruit cocktails and spritzers.
Whether you're planning a Xmas party or want something a little bit special for the big day, your friends will love Christmas cocktails and celebratory New Years drinks ideas. Deck the halls, light up the tree, and fill the air with the wonderful aroma of Yuletide punch or cocktails to share. Make the moment extra special with fabulous cocktails that add sparkle that will have every guest glowing with Christmas cheer. Keep the party going all week long with refreshing drinks perfect for a pool party or backyard BBQ.
Here at The Hamper Emporium, we're so excited about our sensational cocktail hampers and special wine and champagne celebrations range. So we've curated a collection of our absolute favourite Christmas cocktail party ideas, including festive cocktail recipes and after dinner indulgences.
Then, all that's left to plan are your delicious Christmas cocktail party food ideas and a refreshing Christmas mocktail for those unlucky drivers!
Our Sensational Christmas Party Cocktail Ideas & New Years Celebrations
Celebrate any day from Christmas Eve through to New Year's Eve with our fabulous Christmas cocktail ideas. Decorate flutes with sugar or salt before the big event and chill them in the freezer. They're sure to impress as long as you keep their glasses topped up!
Make a batch of Christmas mulled wine and spiced beer to welcome thirsty partygoers who love traditional Christmas drinks. Then get ready to prepare merry-making concoctions to ensure the get-together goes with a festive swing!
The traditional end of year work party is usually a great occasion to share a cocktail with your colleagues, and we hope this year you all celebrate in style! Be the person who arrives prepared with premixed cocktails for a Christmas party. If you're planning a virtual Christmas party, get your favourite cocktail hampers delivered and move your festivities online. Kick off your celebrations the right way.
Singapore Christmas Sling
This is a classic cocktail guaranteed to delight gin drinkers. There are numerous different recipes, which can include anything from Grenadine to lush liqueurs like Cointreau. No matter what ingredients you choose to mix up your Singapore Sling, it's a delicious and fascinating cocktail that's well worth your effort.
For our festive twist, you will need premium gin, cherry brandy, Benedictine and Angostura bitters. Pour the alcoholic ingredients into a mixing jug or shaker, then add the Angostura bitters and lots of ice. Shake well then pour the mix into a tall, chilled glass. Add a splash of lime juice and pineapple juice, top up with sparkling water, and garnish with Christmas cranberries. Voila!
White Vodka Martini
A martini is probably the most iconic of all cocktails, and no Christmas celebration is complete without it. Some like it made with gin, but when it comes to flavour, we think vodka takes some beating. For the classic recipe add dry vermouth and garnish with lemon twists or olives. Martini should be stirred, but if you want it really cold, then get out your shaker!
As an impressive Christmas cocktail, a white martini looks sensational. Fill your shaker with ice and vodka, then add smooth white chocolate liqueur and creme de cacao. Shake vigorously, pour into a decorated glass, and top with chocolate shavings. Or take inspiration from our classy Belvedere Espresso Martini Hamper and switch out the chocolate for intense coffee liqueur. Perfect.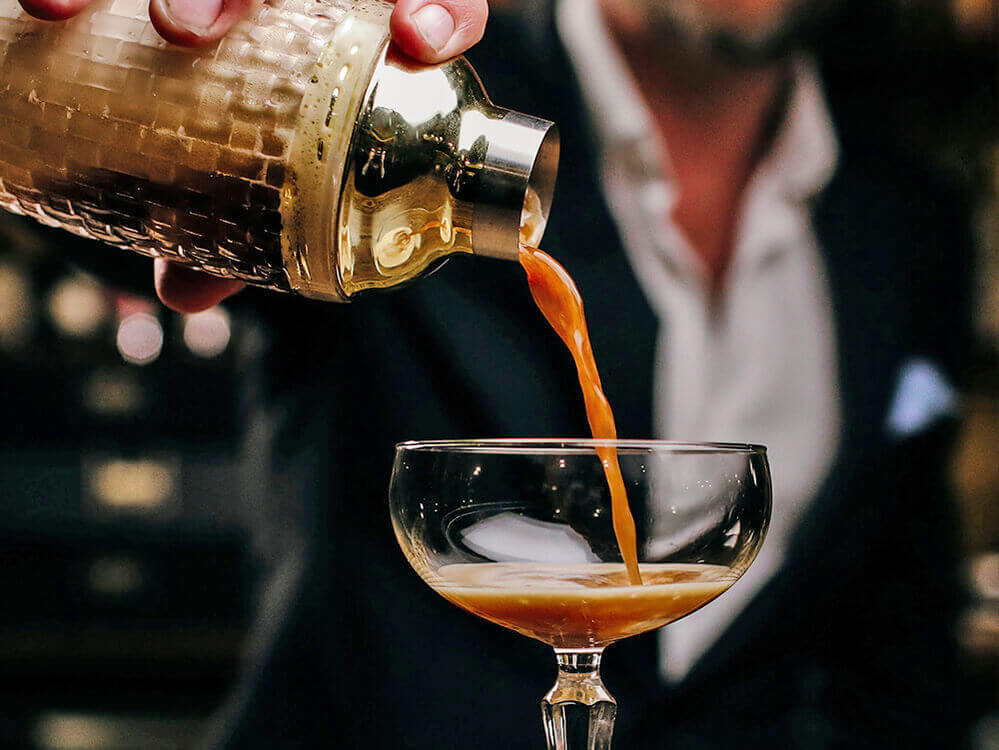 Festive Spiced Negroni
Refreshingly bitter and straightforward to make, there are many ways to tweak a negroni recipe. It's an extremely popular Italian cocktail, made using base spirits of gin, vermouth Rosso and Campari. Considered the ultimate apéritif, a traditional negroni should always be stirred, and never shaken!
As Christmas cocktail ideas go, our festive variation using ginger and rhubarb is a fabulous choice. A heady mix of smooth gin, tangy Martini Rosso and Campari will soon get the party started. Simply mix all the ingredients and serve over ice in a traditional rocks glass. Add a spoonful of rhubarb and ginger jam, then garnish with fresh orange zest and candied ginger. Enjoy!
Classy Christmas Champagne
Everyone adores the pop and fizz of sparkling champagne on Christmas morning. As a cocktail, it's traditionally served with brandy, Angostura bitters, a touch of sugar and tasty Maraschino cherries. Its versatility means it adds sparkle to any occasion and can be used in anything from summer spritzers to beautiful fruit flavoured bellinis.
By adding seasonal colours using red fruits like cranberries, cherries and pomegranate, champagne becomes instantly festive. Make ice cubes from raspberry liqueur and pomegranate juice, add to the glass, and top with champagne and a splash of liqueur. Or try the raspberry and mint syrup in our stunning Chandon in Bloom Hamper. Raspberry mimosa is sweet deliciousness in a glass!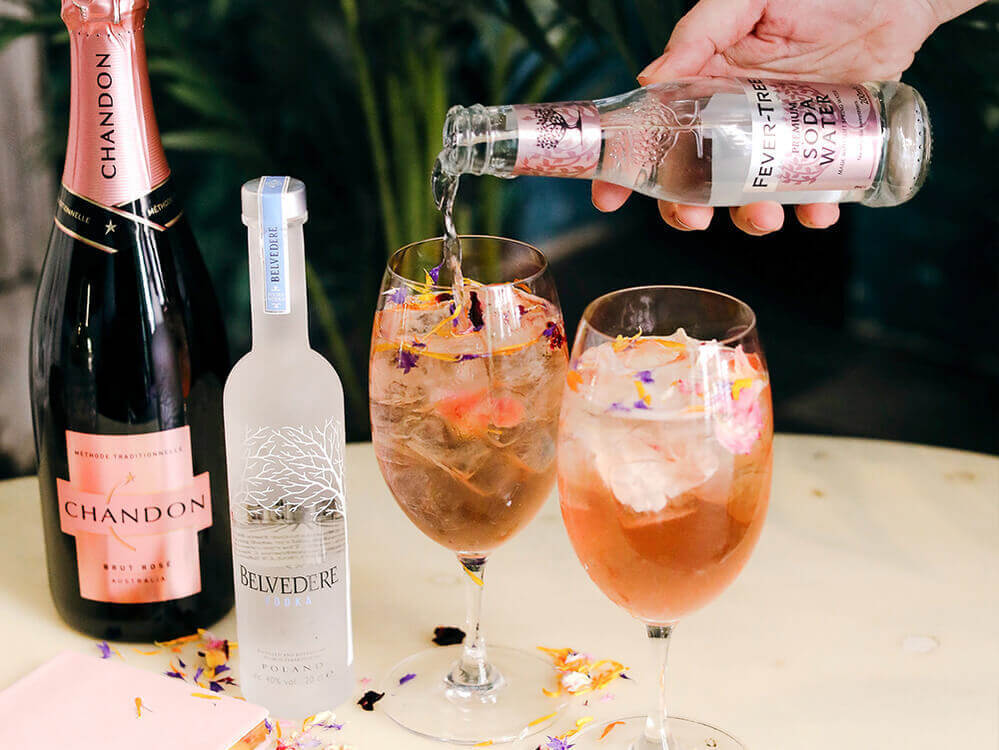 Magnificent Marmalade Mojito
The magnificent mojito is reckoned to be one of the oldest cocktails still enjoyed today. It's an authentic Cuban highball, and the name comes from "mojo" which means magic charm or talisman. The traditional recipe for this summery cocktail consists of white rum, sugar, zesty lime juice, cooling soda water, and mint.
For our Christmas variation, change to a flavour-packed dark rum and create a deliciously spicy cocktail with bitter marmalade and mandarin slices. Put the rum, marmalade, mandarin juice and star anise in your shaker and shake away. Serve over ice to chill, top up with fizzy tonic water, then serve with mandarin slices. It looks and tastes like Christmas itself.
Wonderful Whisky Cocktails
For the men, you can't go wrong with a sophiticated whisky cocktail, although it's mostly served neat or over ice. Whisky is the base of many classic cocktails like Julep and the infamous Manhattan. Traditionally a whisky cocktail will include bitters for flavour, soda water and a fruity orange garnish. Serve in a whisky tumbler poured over plenty of ice.
Whisky drinkers enjoy the drink, so we think it's fun to explore festive options! We love mixing it up with seasonal additions and cranberries are a classic. Choose an awesome cranberry syrup with sugared cranberries as decorative garnishes for a really special treat. Or what about something fiery and fabulous like the spiced orange ginger ale in our Glenmorangie Your Way Hamper!
New Years Eve Gift Basket Idea
Try our top pick for a versatile ready-to-pour sparkling cocktail everyone will love. Toast to the end of 2021 and pop a cork this New Year's Eve with something a little different. The new Chandon Garden Spritz is a divine sparkling wine with a unique blend of bitters with dried orange peels, herbs, and spices for the perfect refreshing bubbles on a balmy summer's night.
Delight Guests With Gourmet After Dinner Treats
If you're too busy to prepare Christmas cocktail party menu ideas, then browse our range of indulgent Christmas hampers packed with everything you need. That gives you more time to experiment and create stunning Christmas cocktails! Then round off the party with a really sweet finale. Dip into the selection of tempting chocolates and treats, while serving white Russian cocktails and warming brandy poured over ice. If you can't wait for the year to end, then we recommend getting in early with your New Years hampers and celebrate in style.
We're waiting for an invite!