Christmas Gift Trends for 2019
Author: Nikki Barnett Date Posted:27 November 2019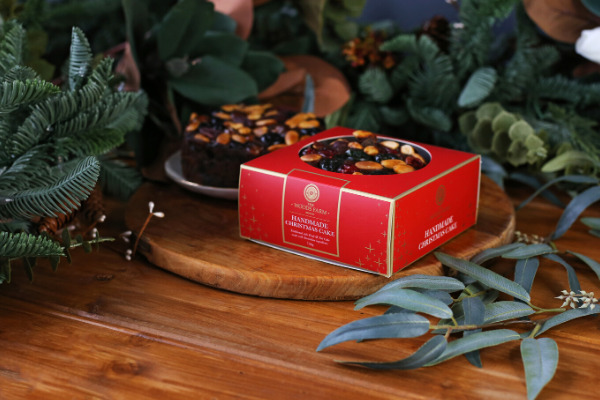 What Is It You Want Under The Tree This Year?
Trends come, and trends go, but for the kids, we are still dictated to by whatever film, toy or tech has hit the market in just the right time for Christmas shopping. It is easy to find what is the current 'must-have' by asking Google, or just watching the TV ads or even better talking to kids themselves.
With teens, the trends do not appear to change as dramatically. For most teens, up-to-date tech, smartphones, clothes and money are still very much appreciated. Trendy fashion for teens is best left to other teens to buy! Encourage grandma not to get that jumper she likes - it's a sure bet your teen won't. Again talking with your teens is the best route to a worthwhile gift.
Adults, well trends tend to be easier to spot after Christmas when the money is spent and the gifts bought. Before Christmas, according to almost any store marketing advert, their gift is on-trend and just the right one. But here are a few areas to consider when thinking about Christmas gift trends for 2019.
Eco-Friendly Gifts - Save The Planet One Gift At A Time
Over the past few years, we have seen moves to more sustainable, eco-friendly and fair-trade gifts. Gourmet gifts that reflect the producer's commitment to a better world. Gifts like Willie's Cacao, or environmentally safe products like reusable straws, or steel pegs.
A reusable travel mug contributes to lessening Australia's use of to-go plastic cups. Did you know Australians use around 1 billion disposable coffee cups a year? That's a lot of landfill! Head over to potteryfortheplant.com to buy beautiful limited edition mugs that are local, handmade and sustainable, an exceptional Christmas gift.
Jewellery made from Argentium Sterling is purer, recycled, ethically mined & processed. Plus, we happen to have some excellent designers in Australia producing beautiful pieces of jewellery using this silver, which also anti-tarnish qualities so no worries about chemical irritants to the skin.
Another unusual but delightful gift selection can be found from ApiaryMade.com. Natural and sustainable products made from beeswax, and honey, including the lovely skincare range with Australia's Jelly bush honey and the durable and sustainable beeswax food wraps.
Ethical Gifts - Change Peoples Lives With Your Gift
Then there are the ethical gifts that can be given that go towards helping those in need. Did you know you can buy four ducks or a dozen chickens that can contribute positively to change people's lives? You can even support a child at school, head over the Gifts For Good and see what your charity gift could be. A card is sent to the person on whose behalf you donate.
Fitness Gifts
Fitness gifts are also on-trend for adults, as the Australian dynamic fitness industry continues to grow. Gifts in this area range from activewear, to fitness machines to pedometers.
You can purchase activewear that is produced on our shores and is sweat-shop free, being ethically produced and using recycled products. Look for the labels of d+k, Active Truth, Blackmilk and Merino Country - any of these labels would make a great gift.
Other Christmas gift trends 2019 in fitness could include,
High-performance wireless earphones like Dr Beats Powerbeats Pro

Arm pockets like Rebels Fly Armband

Fitness Trackers like the Garmin Vivosmart 4 or Fitbit Versa

Cycle computers like the XOSS Gps Wireless or the iGPSPORT iGS50E

Water Bottles like the 'I bloody love riding my bike' water bottle by Hard to Find.

Fruit tea infuser bottles like BBBY glass water bottle with a cover, which is BPA free and made from ocean glass.

Gym membership

Stainless steel speel jump rope
Chocolate Gifts
Chocolate never goes out of fashion and today there is so much choice, picking the top choices of your recipient is a good idea, making up a box full of their particular chocolate favourites. Or you could buy our Sweet Bites Hamper filled with delicious gourmet chocolates sourced from Australian and worldwide producers. Want to combine two products that never go out of trend? Then send your chocolate-loving friends the Hamper Emporium Moёt with Australian Chocolate & Nuts. The advantage of these is that they can be delivered throughout Australia for free, and they need no extra wrapping as come beautifully packed.
Food & Alcohol Gifts
Difficult to know where to start in this category as there is so much on offer. But we will try to narrow it down a bit.
The Hamper Emporium Hampers are yet again top of the list for providing a range of food hampers with or without alcohol specifically for Christmas. Although all of our hampers would be well received here are three to consider.
The Cape Mentelle Shiraz and Christmas Cake Hamper. A fantastic combination of the impressively vibrant Margaret River Shiraz with its blueberry, mulberry and raspberry tones, and a handmade Baylies Epicurean Delights Christmas cake. You will also find the tasty Morgan's Christmas Nut Mix.
Christmas Foodies With Veuve Hamper. A gift to thrill anyone packed full of gourmet Christmas treats that include something to suit everyone's taste, sweet, savoury, biscuits, chocolate and pantry plus Veuve Clicquot Yellow Label NV Champagne. What is there not to like.
The Ultimate Foodies Hamper comes without alcohol but packed to the brim with gourmet nibbles. This hamper will take the recipient of a food-filled adventure with taste, where they can experience artisan foods from Australia and around the world. They can try Kangaroo Island crackers with Luke Managan Quince paste or Regimental Condiment Co Roasted Capsicum Tapenade. Enjoy the delicious flavours of Morgan's Toffee Popcorn Brittle & Coconut Roasted Almonds or the decadence of Byron Bay Cookie Triple Choc Fudge Bag and plenty more besides.
Also, our beer, cider and whiskey hampers are trendy this year, then again when is beer, cider and whiskey not in trend?
Other food gifts to consider,
Kitchen equipment, like a quality knife set from the unique Horace Gordon range.

Portable Blender like the Blendoo

Recipe books
Drink gifts to consider,
Cocktail sets

Personalized glasses

A special edition of a favourite wine, whiskey vodka or gin

Or treat them to a wine tasting or vineyard trip.
Whatever the current Christmas gift trends 2019 buying a present for someone is about telling them they are loved, appreciated, thought of and cared for. You know your recipient so forget about trends, begin your own and buy something they know they will love, be it a Swarovski crystal or a beautifully perfumed Amy Lou rose bush.
Have fun shopping and set your own Christmas gift trend 2019.