Client Gifts That Keep Your Company Top of Mind All Year
Author: Nikki Barnett Date Posted:25 December 2019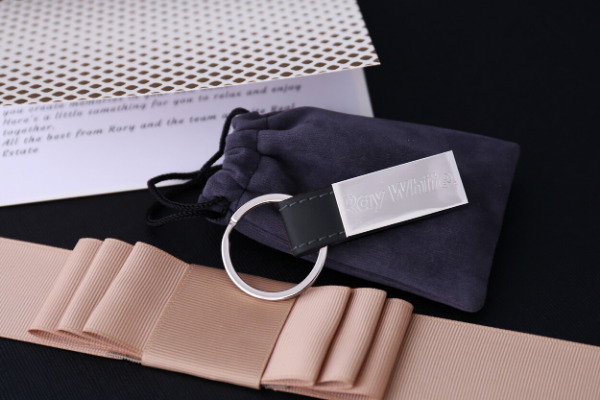 Giving Great Gifts To Clients Helps Your Brand Image
We have discussed in several blogs about the importance of developing your brand and maintaining it. Corporate gifting is high on the list as one of the actions that will establish, renew, and proactively promote your brand.
As we enter Christmas, it is an excellent time to reflect on the gifts given and received. To evaluate them and ensure your corporate gifting strategy is providing great gifts for clients.
If you decided not to gift for Christmas this year, then a super opportunity is coming your way at New Year. What better way to thank your clients, keep them on board, and promote your brand at the same time, than at the start of 2020?
Gifts are all about recognition, whichever culture you are from. They say multiple things, but the baseline is they recognise the recipient as someone special. Getting the gift right is very important for your brand development. When you do, the benefits of corporate gifting can be clearly seen.
Selection of the gift is important; it has to find the right balance between,
Thoughtfulness and displaying no effort of thought

How much you spend on a gift in line with your budget

Spending too much or spending too little

Being too personal and not personal enough

Brand promotion and overselling yourself
Corporate gifting should not be a last-minute event, but being real, it often is. For businesses, a gifting strategy is a good idea, one that grows with your company and client list and keeps to a time scale and a budget.
For a large scale gifting solution, then you would do well to look at the Hamper Emporium corporate gifting platform. This is a custom-built platform to suit your gifting needs, providing a consistent brand image. Talk to our corporate team to see if this is a solution that will work for your Company.
We also provide comprehensive corporate branding for all our business clients; our list includes some familiar names like Qantas, Westpac, HBO and Samsung. All of whom appreciate the gourmet hampers that come already beautifully wrapped with a double-sided satin ribbon bearing the Company's logo or brand. You can choose from silver or gold foil on various coloured ribbons.
You can also consider adding a personalised gift to your hampers; currently, we offer to our corporate clients,
Engraved keyring

Premium chopping board

Branded wine wrap

Branded hamper sleeve
It has been identified by Promotional Products Association International, that corporate gifting increases business activities. It certainly can make a lasting impression of your branding, which is what you want.
Not Too Late To Start 2020 With A Good Impression By Giving Your Clients Some Great Gifts
If you didn't gift your clients for Christmas, you still have time to employ this strategy for New Year as a planned idea and not a last-minute gesture. You do this by selecting gifts that reflect thought and planning. Below is a list of great gifts for clients, that will not overstretch a budget, but will make a lasting impression, either because they are useful, or the quality is exceptional as is the case with our Hampers!
Suggestions For Great Gifts For Clients
Champagne Hampers - what better way to see in the New Year, and make an impression on a client, that with one our Moët Chandon Hampers? These come with a variety of gourmet goodies from luxury chocolates to tasty savoury bites. Like the Moët Rosé Impérial & Gourmet Nibbles or Moët Grand Vintage & Chocolates, both offering a unique and thoughtful gift.
We also have hampers for Australian lovers of ales or ciders and some very special whiskey hampers, perfect for those who enjoy a Hogmanay celebration on December 31st! Our wine hampers are from the Margaret River area known for producing some of Australia's finest wines, including the fabulous Cape Mentelle. Of course, we also have alcohol free hampers that are either savoury, biscuits and cakes or chocolates or a taste explosion of all of them!
Glass Or Crystal Gifts - these have a measure of sophistication to them. Keep it that way and ensure your branding, either etched or laser cut onto the glass goblet or paperweight, is not overly promotional. The idea is to facilitate a warm response from the client, not be viewed as a marketing ploy.
There are plenty of online outlines that will engrave or laser cut to your requirements onto designer glass sets.
Useable Gifts - Something in regular use is a way of keeping in the forefront of your client's mind. So other similar gifts would include
A top-quality custom water bottle with your logo - one they will want to use.

Leatherbound notebooks in your company colours or with a subtle logo on the front

Custom golf balls and tees branded with your logo.

A portable charger or charging dock that includes a neat insertion of your logo is always useful.

Coffee or tea boxes, something that can be enjoyed and savoured. Blend you own and put in a personalised presentation box.
Gifts that people will see every day even if they do not use
Coffee table book - one with a personal dedication written in it. Research a book on the client's locale, one they would want on display, maybe the area's history, art or local beauty spots.

High-quality calendars - have them designed by local graphic artists, then they will be used as the art they are, rather put in a cupboard and forgotten.

Terrariums or succulent gardens, - a green gift that gives a lot of pleasure, your company colours or logo can be added subtly to the base. Buying a desk arrangement is a pleasant reminder of you and your Company to your client; these also require very little maintenance and last for years.
Some of the best ideas for gifts for clients
Browse our full range of gifts for clients that include champagne, homewares gifts for real estate, a congratulations on settlement, or seasonal gift ideas for Christmas, end of financial year, new product launch, or even just to say sorry when things don't go according to plan.
A charity subscription or donation in the name of your client is another idea, especially good if you know they have a particular charity they support. This also sends a strong message about your Company's values.
Whatever you choose to send, do so with a handwritten note, the personal touch that means so much, especially for your brand.