Favourite Easter Sunday Lunch Menu Ideas
Author: Michelle Richards Date Posted:15 March 2022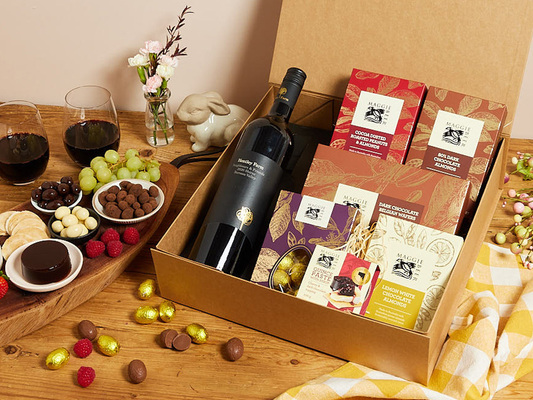 Fabulous Feasts And Fun Things To Do On Easter Sunday
Easter is nearly here at last! It is one of the times when, hopefully, all the family has the chance to be together. That means food, fabulous food, and lots of it.
Here at The Hamper Emporium, we plan on making it a long leisurely break and having some fun. With hungry mouths to feed, we have compiled all our favourite bites so you can delight guests with a delicious Easter Sunday lunch. Celebrate the holiday weekend with homemade goodies and one of our decadent Easter hampers to add that final finishing touch.
Of course, no happy Easter Sunday is complete without some fun family activities, so we have some ideas to keep the crowd entertained too. Start planning now, and you can relax, put your feet up and pop open the champagne on the day!
Easy Easter Sunday Lunch Ideas For Hungry Guests
Whether you enjoy a big Easter meal at lunchtime or graze all afternoon, these delicious Easter Sunday menus will fire your imagination. We love getting inspiration for Easter recipes from Maggie Beer for easy meals that are perfect for entertaining friends and family, as well as delicious homemade hot cross buns. Remember the sparkling champagne to raise a toast to the chef and a bowl of mini Easter eggs to nibble on!
Roll Out The Roast
You can never go wrong with a traditional Easter Sunday lunch of a hearty roast. A centrepiece of rich beef or mouth-watering lamb will get everyone's mouths watering. Serve with all the trimmings like perfectly crisp potatoes, colourful vegetables, Yorkshire pudding and gravy. As a stylish change, serve sliced meat on a charcuterie board and add exciting salads, cheeses and garlic bread.
The Cocktail Charcuterie
Any Easter Sunday lunch menu needs some thirst-quenching alcohol. This is the day to start celebrations with beer and champagne cocktails, so why not go one step further? Set the day's tone of indulgence with a fabulous charcuterie board - pile on sliced meats, cheese, nuts, fruit, veggies and dips. Mix and pour some lush cocktails and prepare to feast all afternoon. Perfect for an Easter picnic idea.
Taste The Seaside
The tradition of eating fish at Easter is the perfect excuse for a bumper catch of seafood on your table. From fresh prawns and rock lobster to barbecued barramundi, it is one of the nicest ways to indulge on Easter Sunday. Serve up a parmesan-crusted baked salmon dinner, lay on a vast seafood platter or take to the coast for battered flathead and chips right by the beach.
Fire Up The Grill
For us Australians, a backyard barbie is so much more than a get-together - it is a time-honoured tradition. Weather permitting, an Easter Sunday lunch buffet is a perfect option. Prepare a 'meatfest' of steaks, lamb chops, sausages and skewers and get the craft beer and cider on ice. There are no rules with this one except to remember some chocolate eggs!
Desserts - The Finishing Touch
No Aussie menu for Easter Sunday lunch comes without delicious desserts. It is almost compulsory to eat them. With everything from chocolate and carrot cake to biscuits and hot cross buns to choose from, it is best to offer a variety. For that added 'wow' factor, everyone always has space to fit in some fruit pavlova, and it is the perfect way to round off Easter lunch.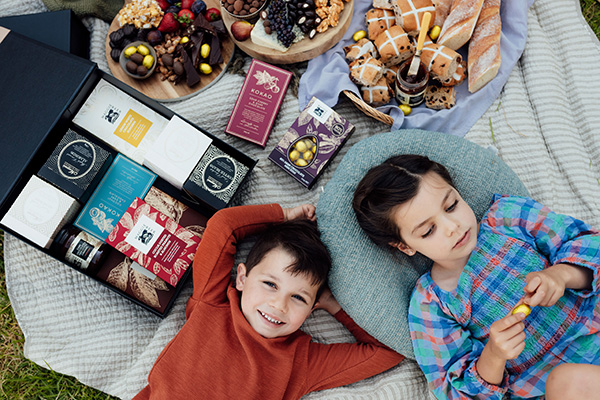 What To Do On Easter Sunday 2022 Australia Style
Easter Sunday is the highlight of the holiday weekend. It calls for family-friendly activities and a fabulous time with friends. Here are our thoughts on how to spice things up with fun things to do on Easter Sunday while you are cracking open those mouth-watering chocolate eggs!
Kite flying competition
The coastline is beautiful at any time of the year, so get outside and blow the cobwebs away. Take colourful kites, beach supplies and ball games for an Easter Sunday at the beach.
Pitch your tents
Enjoy family fun over the weekend, staying cosy under cover. Camp out in the country or even your back yard, with a roaring campfire, Easter eggs, ghost stories and board games.
Easter egg hunt
Everyone loves a traditional Easter egg hunt at any age, so create a themed treasure hunt. Make the clues cryptic and challenging and have edible prizes along the way. Decadent mini dark chocolate eggs are perfect for planning an adult Easter egg hunt.
Fun cycle race
Explore your area with an entertaining bike race. Provide everyone with maps and plan some 'watering holes' where you can stop and enjoy the view and some Easter goodies.
Easter afternoon tea
Recreate the experience at home with a sophisticated selection of Easter finger sandwiches, treats, cakes and desserts. Use your best china crockery and dress up for the occasion.
Arty and crafty
There is something therapeutic about art, so set up a studio, from pottery to painting Easter eggs. Get as creative as you want - what about making cool Easter themed decorations for the garden?
Get Easter delivered
If you are stuck inside or just crave a relaxing day doing nothing, then indulge yourself. Order one of our fabulous chocolate or Easter hampers, cuddle up on the sofa and enjoy!
Easter Activities, Games And Gifts For All The Family
If you are planning a family Easter Sunday at home, then some activities and games are also the order of the day. It is always nice to include the adults in some way so they can work up a healthy appetite. Croquet is always one of the best options you can enjoy with family and friends of all ages. For some real fun, set up Easter egg bowling and cricket or a fun bunny hop and egg and spoon race. You will also want some prizes for the victorious winners!
While you might not buy gifts in the same way as at Christmas, it is always lovely to give friends and family chocolate treats. Easter eggs know no age boundaries and everyone loves them, especially when you choose premium quality Australian made Easter eggs. If you are searching for something extra special, browse our full collection of mouth-watering chocolate gifts and gourmet Easter hampers.