Essentials For Planning A Romantic Date Night
Author: Nikki Barnett Date Posted:12 January 2021
Keep Your Relationship Fresh With Fun, Loving Evenings In
Everyone loves a bit of romance in their lives. Whether you're flushed with new feelings or have been together for years, a romantic evening can turn a flickering flame into a fire. At a time when many dates and romantic gift ideas have to be put on hold, the staples of dinner and a quiet night in can never be underestimated.
Here at The Hamper Emporium, we know just how easily other commitments can push romance aside. We're here to offer some romantic ideas on how to arrange a fabulous night and refresh your romance at the same time. If you're looking for special wedding anniversary gift ideas or want to try something different to bring the romance back to your relationship, a date night with your partner is a great way to reconnect.
Date night ideas at home don't need to be expensive either. If you're saving for something special or paying off a loan, these inexpensive romantic ideas are perfect and focus totally on reconnecting with your partner. With a bit of planning, you can turn any evening into a unique, memorable occasion and keep that spark alive!
Romance Should Be An Everyday State Of Mind
With all the stress of our busy lives, love can take a back seat, so it's important to remember that romance is all about the small things. Planning a date night is the starting point, and then the feelings need to move into our daily lives. Making a relationship thrive means communicating our romantic feelings through our words, looks, 'I love you' gifts, gestures, and actions.
Recognise those little romantic opportunities that arise each day. Watch out for small gifts to show love and plan some romantic ideas. You don't have to wait until once each year to send a gorgeous Valentine's Day hamper to show you care. Do something spontaneous! There's never a better time than right now to make your relationship a priority.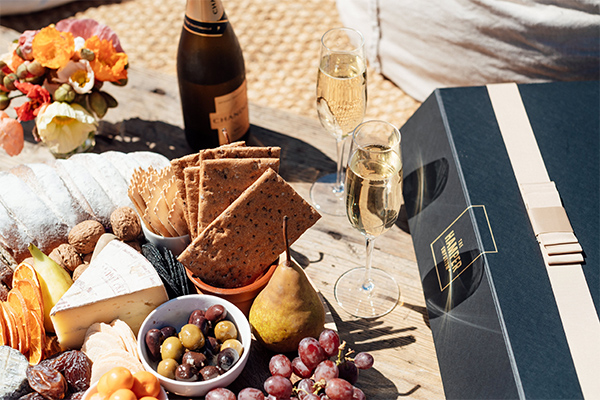 Stay-At-Home Date Nights That Fan The Flames
To help you show your feelings and bring out the secret lover in you, there are lots of romantic things you can do for stay-at-home date nights. Time alone as a couple is always needed if you want to build intimacy. The very best romantic gift is your time and presence without any distractions from phones or even children. Arrange some quiet time, free yourself from the normal schedule and hide all the clocks!
Create A Romantic Getaway
Start by turning your living space into a beautiful love nest to kindle those loving and romantic feelings. Add flickering candles, the sensual aroma of essential oil, colourful fresh flowers and background music tracks. Then add in your favourite drinks and a gourmet meal or finger platter for the ultimate evening relaxing at home.
Add Some Exciting Thrills
Create some anticipation for the evening to come with DIY romantic gifts throughout the day. Post sticky notes around your home in unexpected places for each other. Leave teasing items hidden for reminders about the evening ahead or fill a lovely jar with love notes to open every hour. Order a fabulous pamper hamper full of secrets and tuck promises into each item, redeemable for a romantic gesture.
Have Chocolate On Hand
Mouth-watering chocolate nibbles and treats are guaranteed to enhance any romantic evening. Chocolate has large amounts of phenylethylamine and eating it causes the release of the pleasure chemical dopamine. It can put you straight in the mood for love, so be sure to stock up or order a delightful couples hamper with chocolate to share that's filled with your favourite delicious sweets and chocolate assortments.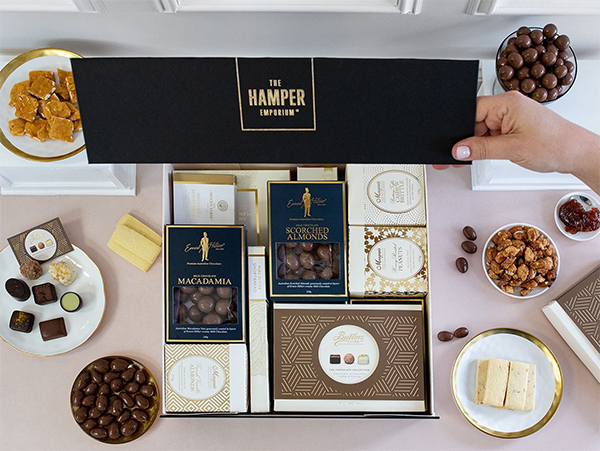 Toast To Renewed Romance
Champagne adds a heady note to any special evening, and it's especially lovely presented in a romantic hamper. Make sure you have a sparkling bottle on hand or purchase different bottles of wine to try throughout the evening. You could even shake and create your own signature cocktails and name them. Whatever you choose, be sure to toast to new beginnings and never-ending romance at midnight.
Linger Lovingly Over Dinner
On an evening of romance, you can feast all night, however you please. If you love cooking, you can try out a new recipe and prepare it together or cook all your favourite courses. Bring home takeaway, order huge pizzas, or share a romantic hamper for two bursting with gourmet treats and finger foods. Pile prawns on the barbie, have an backyard picnic with candles, or share a midnight feast. Just make sure you eat in romantic shimmering candlelight.
Make Romance A Fun Event
If you want to spice it up with some fun, then create your own romantic game or re-create your fondest memories of your very first date. Make it a fancy dress theme, flirt, take silly photos or have a great pillow fight with a winner's prize. Whether you play Twister or dance the evening away together, you're making romantic memories to share and are sure to laugh until you cry.
A Night Full Of Shining Stars
There is nothing quite so romantic as looking up at the stars in the night sky. Take your date night outside for a while and take a moment to celebrate being together in this wonderful world. Enjoy being in each other's presence and be thankful for all the small things. For a romantic summer night, you could put up strings of lights and torches, play romantic music or just listen to the silence. If you have a fire pit, stoke up the flames of passion and cuddle up together.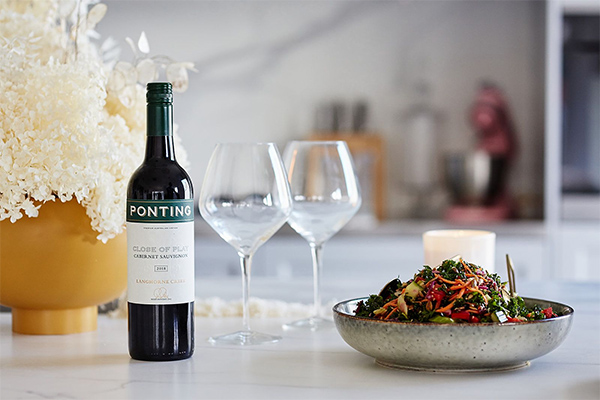 Celebrate Your Love Match All Year Round With Romantic Couples Hampers
Romance can always thrive when your imagination comes into play and date night ideas for married couples are especially vital. It's easy to become comfortable in any relationship and forget to add a spark of romance. Planning some simple surprises regularly will make your soulmate feel loved and happy.
A truly romantic date night will depend on how long you've known each other and what you both like. Show them your love every day in small ways and do something special whenever you can, even if it's just a surprise anniversary hamper for couples to share.
It's the secret to life and love!