Your Guide To Christmas Holiday Traditions And Gifts
Author: Nikki Barnett Date Posted:12 November 2020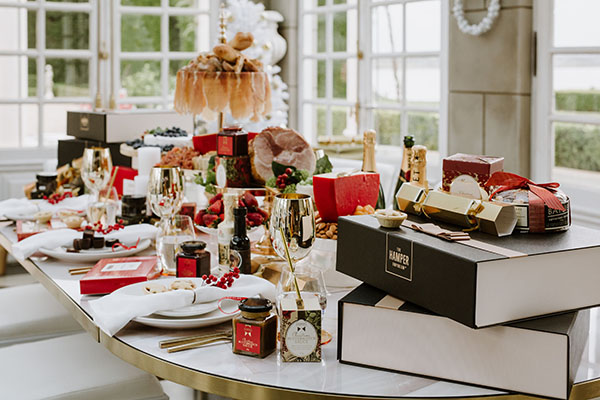 Cheerful Christmas Traditions That Will Bring A Smile This Year
Christmas is one of the few times during the year when we usually get to travel and reconnect with loved ones to share experiences. We also enjoy exchanging thoughtful gifts or fabulous Christmas Hampers to spread a little happiness.
People from different regions celebrate the festive season in a variety of ways, depending on the customs they've grown to love since they were young. For some, the joy of Christmas gets marked with a countdown to the day, filled with various events taking place. Some start at the beginning of December, while for others, the festivities begin much earlier. For those with unrelenting schedules, Christmas is about waiting for the 25th to spend time with family around a grand feast.
Christmas hampers have always been a part of Australia's Christmas celebrations. You can read more about the history of Christmas hampers with a collection of interesting newspaper articles from days gone by. At The Hamper Emporium we adore these holidays but know that this year many of us can not be together with loved ones. So, to spread some festive cheer and optimism, let's explore some of our wonderful customs and maybe even adopt some new ones!
Experience Our Authentic Aussie Christmas Traditions
When you think about Christmas traditions in Australia, the first element worth enjoying is the fact the festive season is a summer affair. Clear skies during the day and warm nights await whatever plans you have to relax and while the time away. It also marks the beginning of the school year's summer break, leaving kids to thoroughly enjoy the exciting celebrations.
Although snow doesn't feature here, Christmas in Australia has several unique traditions that we all hold near and dear!
1. Festive Street Parties
Evening street parties are a must given the warmth that's common with Aussie summer nights. Since most people usually have family visiting, streets can be busy with fun games taking place so everyone can get to know each other. There will usually be copious amounts of beer and cider for the men too! Besides this, street parties are an excellent time to have a look at everyone's outdoor Christmas decorations, especially when they get lit up!
2. Hilarious Surfing Santas
You can't have Christmas without Santa making an appearance. An Aussie Santa, however, is one of our quirky and unique Christmas traditions. He can be spotted wearing shorts while in town, or even surfing the waves at the beach. Who can blame him? Looking for the ideal gifts for all the good kids and their parents can be an exhausting affair. A break to cool off on the beach can sometimes offer quite a sight!
3. Carols By Candlelight
Singing carols is one of the old Christmas traditions that happens all around the world. However, we Aussies make a major event of it, with renowned performers headlining the events. One city gets picked to host the main event while other cities have smaller versions of the same. It's a fun celebration for families since you get to pack snacks, chocolate hampers and picnic blankets to enjoy the proceedings.
4. Christmas Day Feasts
Unlike the Christmas Day traditions around the world where dinners mark the day, most Aussie households have feasts that begin with breakfast. That is, of course, if everyone's present in the same house. If not, then you can expect a lively lunch packed with gourmet food and wine. You can be sure there will be breaks in between to splash around in the backyard pool or visit the beach too!
5. Boxing Day Barbies
In Australia, Boxing Day isn't just about getting to open the wonderful pamper gifts you've received. Instead, one of our modern Christmas traditions is flocking to the stores on shopping sprees to take advantage of the season's discounts. For those not taking part in the shopping rush, barbecues are the order of the day. These can happen in the backyard or at the beach, usually with seafood options like prawns, an Aussie favourite, headlining the menu.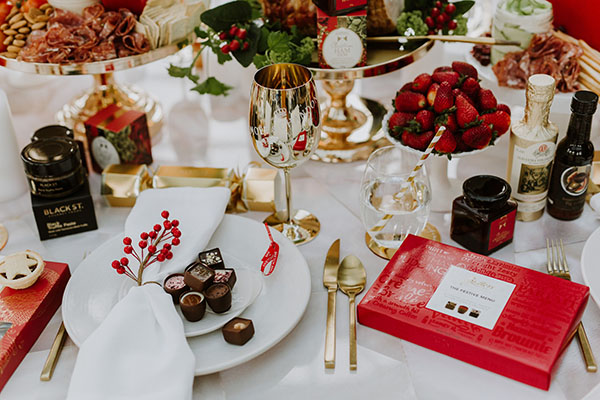 Fun Christmas Holiday Traditions Around The World
Besides the traditions Aussies flourish at taking part in, this year we may need to get a little creative! Here are a few fun and easy to copy global customs you can add to your yearly Christmas fanfare.
1. Design An Advent Calendar
This offers a great way to create fun entertainment for the whole family. The calendar will help you count down through December to Christmas, with unique activities planned for each day. Have fun trying out new festive recipes, having a fun quiz day or planning a New Year party.
2. Deck The Christmas Tree
With artificial Christmas trees available these days, you can make a day's event out of searching for the right tree. At the end of the day, you can all decorate it while enjoying tasty Christmas cookies and mulled wine, singing quirky Christmas songs like Aussie Jingle Bells and Six White Boomers.
3. Remember Those In Need
Since Christmas is about generosity and giving, consider having a big Santa Sack in the house. Everyone can put in items they no longer need or want to give away. Then later, everything you collect can be donated to a charity. Get your neighbours to join in too!
4. Add Eggnog To Your Menu
Eggnogs are one of the old Christmas traditions in many countries. From Eggnog pancakes and French toast in the morning to Eggnog cocktails in the evening, this is a delightfully tasty addition for any time during the holidays.
5. Enjoy Christmas Classics
Have a movie session where you all choose Christmas classics like A Christmas Story or A Charlie Brown Christmas. You can also create a storytime hour for younger kids where you read them Christmas themed books like The Polar Express.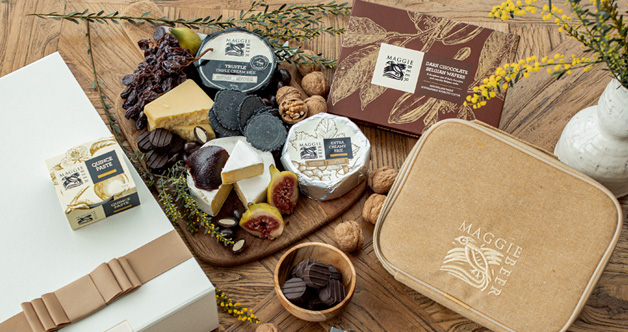 Merry Christmas From The Hamper Emporium
If you can't be together this Christmas, then wrap up your love in a beautiful festive gift which is guaranteed to make them smile. Our collection of stunning gift hampers will send a pampering hug to friends and family and show them they are certainly not forgotten. Pair your gift with a virtual Christmas party to share the joy.
For bosses taking the time to hold small parties for their staff in appreciation of the year's performance, check out our chic corporate hampers. Say a jolly thank you and wish them 'Merry Christmas' before they break for the holidays. Or plan something special to thank your team for getting through a crazy year by planning the best virtual Christmas party online. Register your business in our Virtual Christmas Party Competition for a chance to win 15 amazing gourmet Christmas hampers to kick off your virtual office party. Not sure how to organise a virtual office Christmas party? Read our guide here.
Start planning your festive holiday today and have some Christmas cheer delivered right to their doorstep!