How Strong Leadership Can Boost Business Sales
Author: Michelle Richards Date Posted:17 February 2022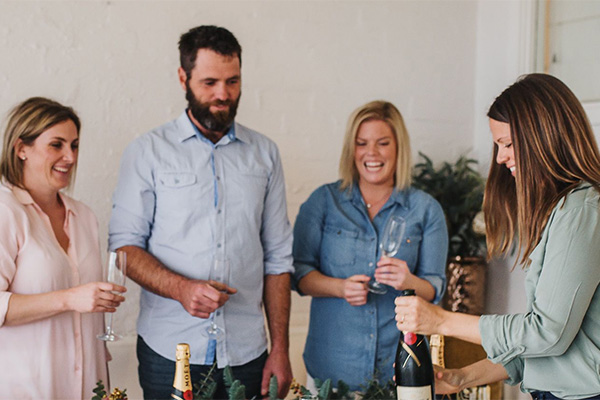 Team Motivation and Leadership For Small Business Success
For any business, your people are your most important asset and your biggest resource. Even more so than your customers, it is your team of employees that will determine your business success. Your team are your most vocal brand ambassadors, they are the face of your organisation, and the cogs that keep your business running.
As a whole, your team holds the skills, experience, and knowledge to grow your business. As their team leader, it is your role to engage, motivate, and develop your team to reach your business goals. Invest in the skills your team offers by learning how to motivate your team as a leader. Getting the most out of your team through strong leadership is the best way to boost business sales and performance.
Strong leadership is not about supervision and management. Effective team leaders are mentors—they share their vision for success, provide opportunities for growth, and recognise achievement.
Why employee motivation is good for business
Motivated staff enjoy their jobs, perform well, and show initiative. Motivated employees are more willing to adapt and take on new challenges to reach new targets, are more likely to meet your customers' needs, and be innovative with new product design or sales techniques. A good team leader or CEO needs to know how to harness that energy to inspire the whole team to perform well.
Team members are more likely to achieve when they feel valued, are intrinsically motivated, and feel supported in their long-term growth goals.
How to motivate your team
The trick to motivating your team is in creating an environment that rewards both performance and effort. While clear job guidelines and key performance indicators are helpful to keep your team on track, don't stifle creativity. Encourage your staff to look beyond the next goalpost. Brainstorm with your team and listen to their visions for future growth. Create stretch goals that are just beyond your immediate capabilities, but are achievable enough to aspire to.
9 Things To Do To Motivate Your Team
Recognise a job well done

Reward effort and achievement

Encourage collaboration

Provide opportunities for peer-to-peer recognition

Be transparent about business goals

Create stretch goals

Encourage personal growth

Offer staff incentives

Trust your people (and show it)
How do you motivate your team after a bad loss at work?
Keeping your staff feeling motivated and inspired after a loss will be one of the biggest tests of your leadership skills. To learn from any business failure, it's important to troubleshoot and acknowledge what was done right, and what could be done better next time. Don't focus on placing blame. Take a big picture approach and acknowledge that risk taking is important for business growth.
One of the toughest things to learn as a leader is how to motivate your sales team when sales are down and morale is low. Boosting employee morale during a difficult period needs a cohesive team approach and strong leadership. Both sales and service-based businesses will experience ups and downs. While motivating a retail team to sell requires a different approach to boosting business performance for B2B companies or a service based industry, the same principles apply.
9 Ways To Improve Low Team Morale
Communicate often

Be honest and transparent about potential problems

Work together to overcome business difficulties

Celebrate small achievements

Reward loyalty

Ask for employee feedback

Offer staff development and opportunities for skills growth

Encourage self-care

Organise creative team-building activities
If you choose to use staff incentives, be mindful of balancing competitiveness with cooperation. When overall team morale is high, encouraging individual team members to shine can be a good way to boost business performance. When team morale is low, individual performance based incentives can undermine team cohesion. Instead, look for staff recognition opportunities that foster a collaborative and supportive work culture.
How to boost business sales with strong leadership
If your people are your biggest business asset, then your leaders are your biggest drivers of growth. Improving team leadership at every level is the best way to boost business sales and company performance.
As CEO or team leader, if your ultimate goal is to grow your business, your first step should be personal growth and team building. A good leader motivates their team by creating an environment that rewards success at every level. Know your team, spot talent, give credit when its due, listen to your staff, lead by example, and be accountable. A good leadership strategy not only builds from strength to strength when business is booming, it will keep your team feeling motivated and inspired after losing a sale or important client.
Deciding what leadership strategies or methods you would use to motivate your team members is part of honing your own leadership style and skills. Remember that the best leaders inspire employees to want to do good work.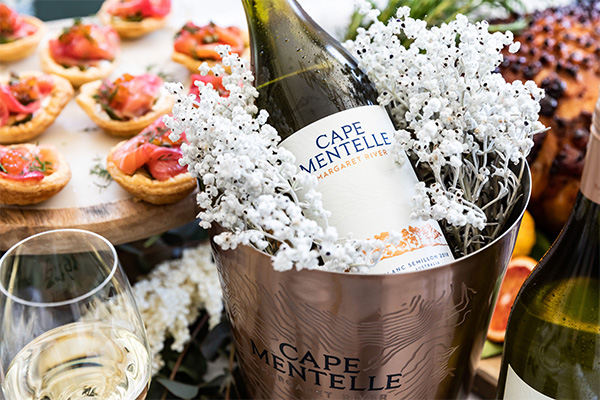 3 ways to be a better leader
Improve Your Public Speaking And Communication Skills
Public speaking at industry events or delivering a strong presentation to your team is a great way to demonstrate your expertise. For new team leaders, or after a promotion at work, delivering a presentation on a topic you know well is a good way to inspire confidence. Choose a topic that you can speech knowledgably on without referring to notes. Make it personal, but don't make your presentation sound like a sales pitch.
Strong leadership relies upon effective communication, the ability to get ideas across clearly, and to speak confidently in public. While most of us hate speaking in public, improving your communication and speaking skills will ultimately make you a better leader.
Run Regular Lunch and Learn Sessions
A lunch and learn event is a great way to run team building exercises or make staff training sessions more successful. Sales technique training, soft skills training, wellbeing and emotional intelligence topics are all well suited to a lunch and learn format. You can also use informal lunch meetings to brainstorm new ideas and encourage your team to goal-share.
While a 'brown bag' event where staff bring their own lunch might be appropriate for some offices, it's common for management to cater the event with finger foods, a selection of fresh-made wraps, or other easy event lunch options. Putting on a fun team lunch event on the last Friday of every month can be a great staff incentive to motive your team and offer opportunities to upskill at the same time.
Delegate To Motivate
Motivating your team as a manager means showing each team member that you understand your industry, have a firm grasp on business operations, and appreciate the importance of every role and each individual team member. Your team does not expect you to be an expert at every specialist role within the company—after all, that's what you've hired them for! Learn to delegate and trust your team to achieve goals. Acknowledge their skills and show that you have a management strategy for business success that relies on their contributions.
How The Hamper Emporium Can Help You Build Your Business
From individual gift baskets for staff rewards and incentives, to team bonding lunch events, corporate hampers are a great way to motive your team. Put on a regular staff lunch with gourmet nibbles as way to reward sales performance. Welcome new team members with casual drinks and conversation. Or improve team cohesion by making a regular date for informal peer recognition. If it's been a tough week, grab a drink together on a Friday afternoon and treat the team to a food and wine hamper and a cheese platter so you can all decompress before the weekend.
Don't forget your remote workers. Send a gift hamper as a thank you to acknowledge their ongoing contribution to business success. Invite them to join remotely to participate in lunch and learn sessions with the team. If you're catering for your office staff, then send a mini hamper to staff working from home so they feel part of the team.
Sharing a gourmet hamper with the team, or gifting corporate hampers to employees as staff rewards are simple ways to increase motivation in the workplace and encourage staff performance. Celebrate the wins and empower your team to succeed.