How To Plan A Spa Day At Home
Author: Nikki Barnett Date Posted:13 February 2022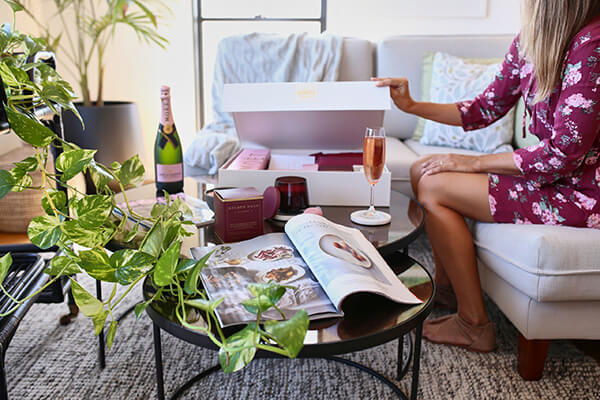 Pamper Yourself With A Truly Indulgent Chillout Day To Relax
Who isn't in need of a little rest, relaxation, and recuperation? There's no better place to chill and unwind than in the cosiness of your own home. You can create your very own spa ritual and emerge the very next day feeling fully refreshed and empowered.
You don't need to turn your living space into a fancy wellness retreat. Your spa day at home can be as straightforward as ordering a luxurious spa pamper hamper and revelling in a hot bubble bath with a glass of wine. Or maybe you want to get together with girlfriends and share a fun, relaxing girls' weekend packed with laughter. For women with young teen daughters or tweens, a mother and daughter spa day at home is also a lovely bonding occasion to share. Or you could surprise your mum on Mother's Day with a home spa session for the two of you to catch up.
Here is some inspiring spa day ideas you can do at home for a sensory and revitalising experience. So, if you fancy some much-needed pampering without splashing out on expensive treatments, a self-care hamper is the perfect place to start. Here are our handy home spa tips!
7 Useful Tips For How To Plan A Spa Day At Home
Create a day spa atmosphere
When you're creating your own spa day at home, setting the overall mood and creating a cosy feeling is a must for relaxation. Clear away clutter and gather your favourite aromatherapy candles or oil diffusers. Dim the lighting, or string up some fairy lights for extra effect. Our range of hampers with candles are a great place to start.
Add mood music
Soothing, low background music is important in any spa setting. Silence can and does fill your brain with random and cluttered thoughts! Choose your favourite romantic tracks or find the perfect Spotify playlist, including sounds from nature or whale songs.
Find snuggly accessories
Once you're happy with your space and the sounds and smells of a spa retreat, it's time for all the extras that will make your experience special. Use your fluffiest bathrobe and slippers and your best towels. Comfort and leisure really are the essence of a spa day at home.
Make refreshing drinks
Quench your thirst with your favourite mocktails and healthy fruit juices to boost your energy levels and feed your beauty. You can try out new flavoured water recipes by infusing seasonal fruit and fresh herbs like raspberries, lemon, cucumber, or mint.
Quieten your mind
To keep as zen as possible, it's best to start your spa experience unwinding in a different room. Or take it outdoors and relax in the sun with a good book. Switch off the phone and sit or lie for half an hour, enjoy some herbal tea and start to relax and unwind. Once you feel warm and calm, then move to your spa area.
Choose a favourite beauty treatment
The atmosphere is set, so now it's nearly time for your relaxing spa treatments. There are lots of good treatments you can try for your skin, eyes, nails, and hair. Enjoy a moisturising facial, put on a refreshing eye mask, or sink your tired feet into a warm foot bath.
Soak away cares
Once your restorative skin treatments are complete, then a long bath or shower is the finishing touch. There's no better way to maintain the relaxing pleasure of a pampering spa session than finishing your day with a long soak. Take your candles and music with you and wallow in self-indulgence.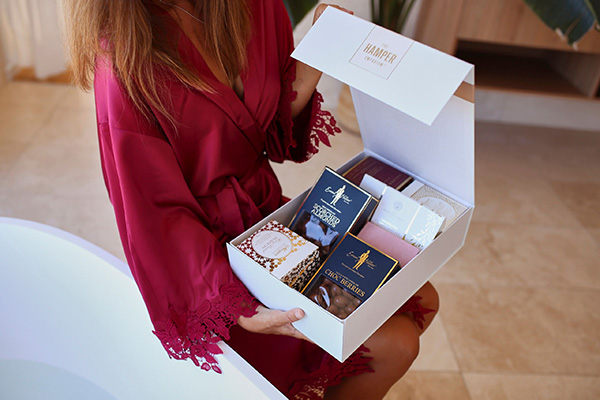 How To Host A Sensationally Chic Spa Party For Friends
A girls' spa day at home for an afternoon, or girls night in, is fabulous for a long-overdue get-together with friends. It's guaranteed to be fun and soul-restoring at the same time. You can even go all out and plan a full-on slumber party with midnight snacks!
The steps above on how to create a spa day at home are the same, but each treatment will need its own special area. Make each room cosy and luxurious with cushions, gentle lights, and a selection of little treats. Here's exactly how to arrange a spa day at home with friends so they can move effortlessly from one area to another and mingle when they choose.
So that you have everything you need for a spa day at home, ask your guests to bring:
Relaxing loungewear

Open-toe fluffy slippers

A bath and hand towel

Any skin care products they love

Extra candles or nightlights

Their favourite bottle of wine or cocktail ingredients

Overnight bags and a pillow
You will need to decide which treatments are the best and that everyone will want to use for a friends' pamper spa night at home. Each station ideally needs its own area so everyone can move from one to the other. Plan it so that each rotation happens around every 30 minutes. You could even make cute spa day signs for each station, so everyone moves in the same direction. Don't forget a station for the drinks and nibbles!
Your At-Home Spa Night Checklist For A Fun Event
Before your friends arrive, add the finishing touches and set an atmosphere to relax and unwind. Close the curtains, light the candles, start playing soft music, and prepare for some fun and laughter.
Open a refreshing bar
No spa gathering with friends is complete without a fully stocked bar. You can serve herbal teas and fill large jugs with mint leaves, fruit, ice, and water. But also be sure to serve some of the good stuff too! Choose sparkling wine or champagne to make your spa day go with a real bang.
Serve up tasty indulgences
Yes, we know spas are supposed to be healthy, but the evening is also about pampering and indulgence. Celebrate and enjoy some sweet nibbles while you all lounge. If your friends are there for the whole afternoon, serve a wonderful selection of gourmet snacks, dips, pastries and desserts that continue until late.
Mani-pedi station
Clear your living room table and put out all the basic equipment. This can include polish and remover, nail files, buffers, hand lotion, and towels. Encourage mingling while nails dry and if you know an expert, ask them to choose some fabulous nail art and nail stickers!
Face mask station
No pamper spa party is complete without relaxing, moisturising face masks. Provide a selection for different skin types, or you can even make your own with natural products. Set up brushes to apply them, headbands, small mirrors, and a bowl of iced cucumber for beautifying their eyes.
Massage station
It's wonderful to have a gentle back, shoulder, and arm massage before you totally chill out. Use a natural product like olive or almond oil or a non-oily massage product. Ask friends to stay for two rounds before moving on. Everyone does one massage and receives one massage.
Meditation lounge
The final tip on how to make a DIY spa day at home is to designate one quiet room as a meditation lounge. You can put blankets or yoga mats on the floor so friends can really zone out. Keep the room silent or play some meditation tapes and let them stay as long as they want!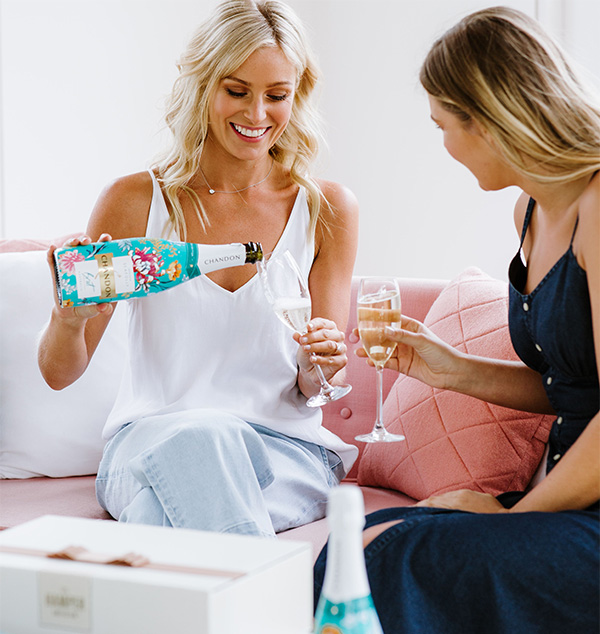 The Best Pamper Hampers For A Spa Day At Home
So, now you know how to treat yourself with these complete spa day ideas you can do at home for yourself, with friends, or as a special mother-daughter spa day for Mother's Day. A relaxing home spa date is also a fun idea for something romantic for a boyfriend or girlfriend. You could arrange a surprise at-home spa day for him or her and make it a date!
Remember, you can make your pamper session extra special with one of our luxurious hampers packed with decadent goodies. Choose a L'Occitane & Mulberry Silk Hamper for luxury bath soak, eye mask, skin care, and more. Or go for a little extra indulgence with a gorgeous satin robe and candle with the Jurlique Rosewater & Mulberry Silk Hamper. If chocolate and champagne is essential for your spa day, order a L'Occitane Cherry Blossom & Moët Hamper, or for a gin cocktail lover, choose the new Archie Rose Rosella Sour Cocktail Hamper. We have so many ideas for the best relaxing pamper gift baskets for your indulgent at-home spa retreat.
Explore the full range of pamper hampers, relax, and unwind with The Hamper Emporium!