How to Say Thank You Like A Pro This Christmas
Author: Nikki Barnett Date Posted:1 November 2019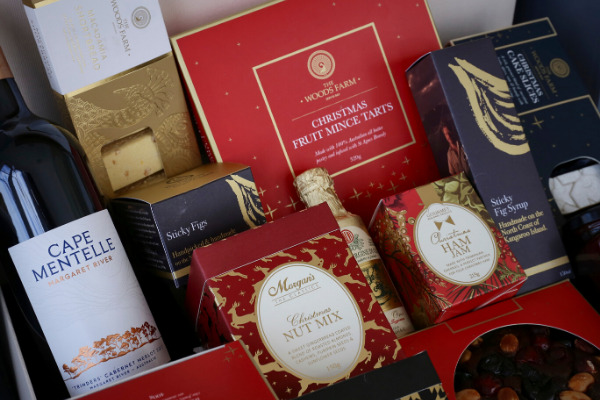 How to Say Thank You Like A Pro
"Thank you" is such a powerful, useful and under-rated phrase.
We are all looking to improve our relationships and build lasting bonds with friends and family, and even work colleagues. One important aspect of this is the ability to communicate our thanks in a way that is both genuine and heartfelt.
Most of us learn at an early age that being polite by saying thank you is the right way to behave. Yet many of us still seem to struggle with how to say thank you properly at the important times in our lives.
You might also be surprised to hear that psychologists believe that the words 'thank you' are not just a simple matter of good manners. They are actually really beneficial to the self.
Understanding how to say thank you and show gratitude is vitally important across all areas of our lives. So how exactly do we say thank you like a pro?
Christmas is a great time to start practising this cultural norm. Sending corporate Christmas hampers is a great way to show colleagues and clients that you appreciate them. Gourmet Christmas gift hampers and baskets allow you to show your appreciation for your family at special celebrations.
In this blog, we have picked our favourite Christmas gift baskets that we feel will make the perfect gift for the different occasions this festive season.
Showing Your Gratitude with Christmas Hampers
We all know something about the science of happiness, which suggests that the art of gratitude is beneficial for our own wellbeing. However, recent psychological studies have indicated that knowing when and how to say thank you can have lasting effects. It can improve our health, rewire our brains for positivity, reduce stress and boost our energy levels.
It's also important to show gratitude so that the other person understands the true value of what they have done. Nothing is nicer. It encourages them to continue with their help or support and, of course, it makes the receiving party feel fantastic. All of these facts are common sense, but they are also backed by extensive research and study.
So what makes it so difficult for us to get out there sometimes, show each other how to say thank you, and feel the love?
How Gratitude Works
It's all too easy to become ingrained in the roller-coaster of our lives and forget how to say thank you for the important things. We can also overestimate how uncomfortable showing gratitude actually is. Alternatively, we often underestimate the pleasure and comfort it can bring to someone else. If we thought long enough about everyone's happiness, including our own, we would do more of it for sure!
What researchers are really interested in is precisely why someone saying thank you makes us even more willing to help. Surprisingly, it's not because it boosts self-esteem, but more that people like to be needed and feel much more valued socially. This factor of social worth is important as we are sometimes unsure if our help is really appreciated or even wanted. Learning how to say thank you will reassure the other party and motivate them to continue.
Let your thanks flow freely

Express gratitude as second nature

Know when and how to say thank you

Make it a truly personalised wish
Make A Difference Today!
For many of us, expressing our thanks, even to strangers, is something we do every day for the small things. We tend to think nothing of it. But then we forget the times when it is really important, or maybe even unexpected, to show our gratitude. Psychologically, how to say thank you and demonstrate gratitude should be so much more than just social politeness.
It shows others that you are thinking about them, encourages prosocial behaviour, and produces a whole lot more happy benefits. The chances are that any recipient will be delighted and surprised to be the target of your gratitude. The gesture, however small, will be something that they treasure. Remembering when and how to say thank you will make you happier too.
So, what are you waiting for? Thank someone right now because it is the best gift to give yourself, not just others. If you're wondering exactly how to say thank you, then here are three great ideas to help you from The Hamper Emporium.
Thank you for sharing our love around!
4 Fabulous Ways To Say A Big Thank You
We know it's nearly the holiday season, but you don't need to wait until Christmas to send some festive cheer. If you're wondering how to say thank you for a welcome dinner invitation, or a surprise party, then Christmas hampers will surely show your gratitude.
This one comes packed with pretzels, chocolate nuts and a vibrantly bubbly bottle of Chandon sparkling Chardonnay. They can enjoy it now or save it to share on the big day!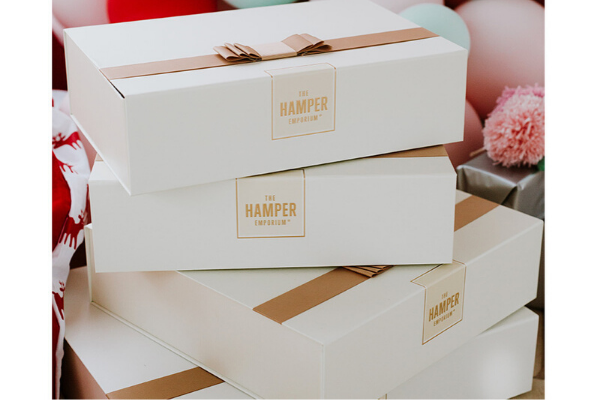 How to say thank you to the busy men in your life can sometimes be a problem, but not when you choose a personalised gift hamper. We think this Men's Retreat Hamper will show your gratitude in a thoughtful way he will not forget. A luxuriously soft navy spa robe is teamed with natural aromatherapy products and some personal treats to savour. A smokey Old Rowley Shiraz Grenache red and a selection of classic, savoury beer nuts are sure to make his day.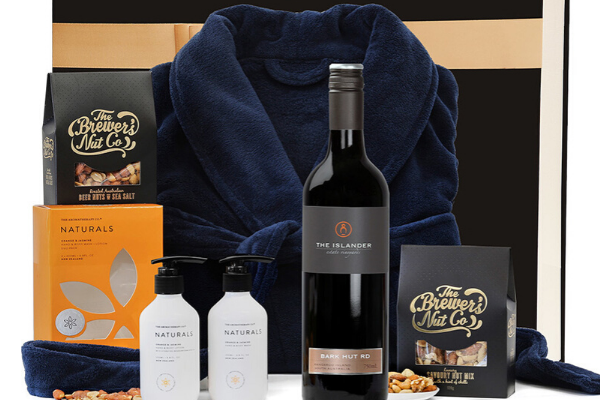 A gift for her that says a thousand words. Whatever the occasion, you can never show your gratitude enough to all the wonderful women in your life.
This elegant, sophisticated gift hamper is full of pampering sweet sensations and crunchy snacks for her to enjoy. There's also an exquisite Rosé wine from The Islander Estate; an exotic blend with a spicy bouquet. It's certainly how to say thank you in style with a gift that will be appreciated and treasured.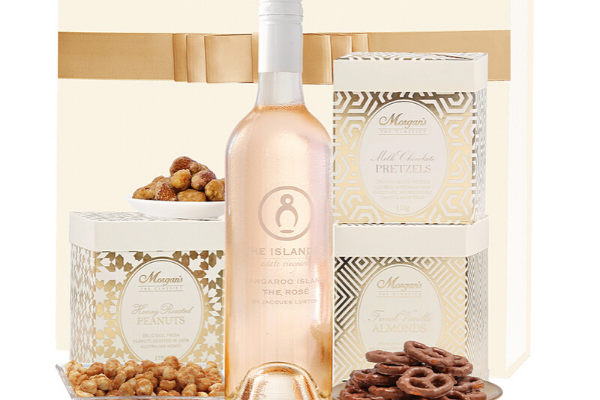 Let's not forget how to say thank you to work colleagues, team players or valued customers. There's never a better moment than now to celebrate wins, promotions, new clients or business relationships.
The Emporium Hamper is designed for sharing too; filled to the top with sweet and savoury delights and local artisan flavours. There's also a rich selection of sophisticated wines and a vintage Dom Perignon Brut champagne. Your recipient will be left in no doubt of your gratitude!