How To Do Corporate Branding Right
Author: Nikki Barnett Date Posted:27 October 2020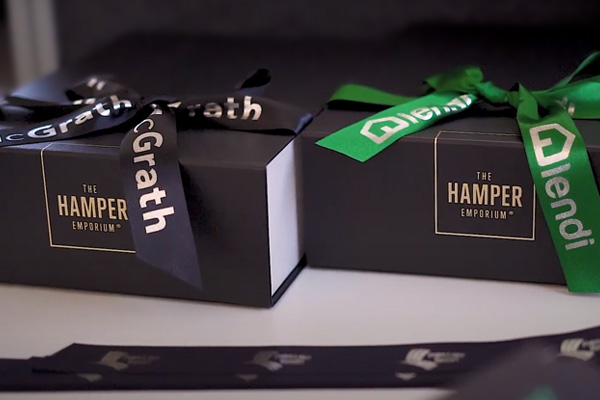 Don't Underestimate the Importance of Corporate Branding
With increasing online competition and an uncertain business market in Australia, having a distinct brand identity and connecting with your clients on a personal level has never been more important. A strong and relatable brand identity will attract new clients and keep your existing customers coming back.
A corporate branding strategy is more than just a marketing campaign and a great logo. Your corporate branding manual is your guide for how to connect with your customers across all of your business channels. You need to create the right perception of your business, no matter which industry you might be in.
You may be a new Australian business looking for the latest corporate branding ideas to make your start-up a success, or you may be an established business needing effective corporate branding solutions to launch a new product line or brand extension. In both situations, strong branding will get your company name in front of more potential customers to help build brand recognition and brand loyalty.
The benefits of branding include:
Instant customer recognition, which gives your company a competitive edge;

Increased awareness, which leads to perceived market dominance;

Recognisable values, which creates customer-brand loyalty;

Enhanced credibility, which builds trust.
2020 has changed the way people look at brands. Customers want to support local, and that's changed what people expect from local Australian businesses and the online companies they are dealing with. Companies also need to think of branding as a way to not only attract customers but also entice qualified job seekers. If your business appears unprofessional—whether by having a poor image or only having a few business connections as followers on Instagram—you don't look attractive to a future candidate or customer.
Being and staying personal is a great way to improve your brand. Consumers are becoming desensitised to the idea of trusting a faceless logo on an advertisement. But with the rise in popularity of alternative forms of marketing and the personal branding of CEOs as leaders in their respective spaces, companies will benefit by having a brand with a face rather than just a logo.
How can companies improve branding?
If you're struggling with corporate branding ideas, understand that the best approach to business branding is as much art as it is strategy. It is the art of building a legacy based on value, respect, and connections. Your brand identity is the most powerful way you can present yourself to the world.
Your brand identity should be based firmly on your organisation's key beliefs and core values. Your audience should be able to immediately connect with your company's visual presentation, imagery, and marketing message. Most importantly, your brand signature should be immediately identifiable by your audience.
By creating a brand identity, your company's vision and values become part of your unique selling proposition. With good corporate branding, no one else in your business market will be able to offer your clients the same personalised brand benefits.
Simple ways to build a strong corporate identity include displaying your brand colours and your logo across multiple channels. Be consistent with your branding colours and overall theme, even when running a multiple brand strategy across your market. This would include showing clear company branding on your website, social media channels, brochures, product catalogue, company stationery, client settlement gifts, business cards, gift cards, and corporate gift boxes.
How do you build a brand identity?
Start off by defining the key philosophies that drive your business by answering as a team who you are, who your audience is, and what you offer to your clients. Once you have set some core values, you need to ask yourself why your potential clients might prefer your brand over the competition, and what promises you can offer.
Complete this foundational work to understand what it is you are trying to communicate. Once you know, it will be easy to design a brand identity that successfully reflects who you are as a business and what you can offer. Then it's time to find new channels to share your brand message. This might include introductory welcome packs to potential clients, thank you gifts to past clients who have recommended your services via word of mouth, or by launching company merchandise and branded gifting.
The best corporate branded products will set your business apart from your competitors. Of course, properly connecting with your customers in today's fast-paced world, means getting to know your audience, and figuring out how to become more than "just" a corporation in their eyes. Your choice of branded products and corporate gifts says a lot about who you are.
As the business world continues to evolve year after year, so does the way companies need to market themselves effectively. In today's competitive marketplace, you may need to reinvent your company brand to stay relevant. It is critical to find new ways to reward loyalty and to evolve your company's brand image to reflect the current needs and expectations of consumers.
Your Branding Solution: Corporate Gifts and Promotional Products
The Corporate Team at The Hamper Emporium has the solution you need for the best branded client gifts and promotional products. As Australia's leading corporate hamper experts, we have a great range of gift baskets to help your business make an impression. A gift basket delivery is a great way to stay in touch with your associates, staff, or clients on a personal level, especially if you are not meeting face to face as often as usual. Branded gifts will help to keep you top of mind to guarantee your business's survival in a challenging business market.
Our corporate branding options include hampers wrapped with luxurious double-sided satin ribbon in your company colours and with your company logo printed in silver or gold foil. The Hamper Emporium's corporate graphic design team can also work with you to include a branded gift card or custom designed branded hamper sleeve, wine sleeves with your company branding, engraved keyring, or branded chopping board.

Browse our collection of luxury hampers and gift baskets for every recipient. Whether you're looking to impress your staff, clients or business partners, we can help make your gesture unforgettable and keep you top of mind all-year-round. Or see how easy it is to become a corporate customer with your own custom branded range of hampers.