Last-Minute Christmas Gifts For Colleagues
Author: Nikki Barnett Date Posted:16 December 2019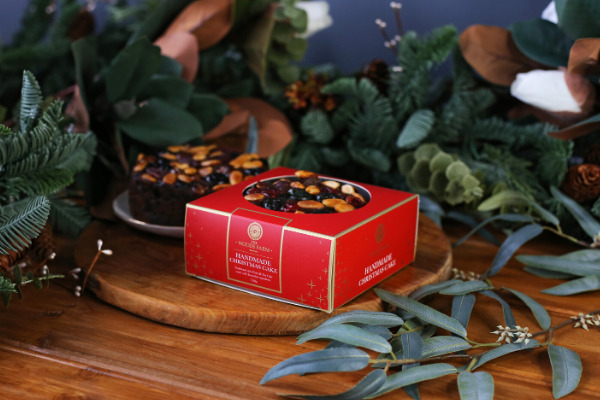 Forgot A Gift? No Worries We Have Some Last-Minute Online Christmas Gift Ideas
Oops, have you just realised you missed someone off your Christmas gift? Or has no one at the office organised a Secret Santa and no-one seems interested in trying to do one now? That's a shame as a Secret Santa is so easy and economical for gifting colleagues. No need to panic though there are plenty of last-minute online Christmas gift ideas and we will share …of them with you.
No matter how last minute, you can still some great online Christmas gift ideas that don't look or feel last-minute, which are thoughtful and unique.
Top of our list would be one of our fantastic hampers, as you still have time to get them delivered wherever you are in Australia, and the service is free. Check out our Christmas hamper favourites at the end of this blog.
For individual presents take a look at Gifts Australia, here you can find a range of last-minute online Christmas gift ideas for everyone. You can look at the dedicated Christmas section or the 'For Him', 'For Her' sections. You will find a gift with the cost that suits your budget from novelty gifts, fun ideas and unique presents.
Gift Cards tend to shoutout this is a last-minute online Christmas Gift idea, but have you considered a subscription to something useful your colleague might like? Consider these,
Amazon Prime Membership - you can get a 3-month subscription. Currently, on offer at $54 for a year ( cheaper than the US!) it offers many benefits including
Free two-day domestic delivery

Free Standard International Delivery on eligible orders over $49

Amazon Prime Video

Prime Reading

Twitch Prime
Coffee Subscription - got a colleague who just can not do without his coffee, or considers themselves a bit of barista? Then what about a Coffee Snob subscription? You can purchase a monthly subscription; you choose over how long from a one time delivery up to one year of coffee deliveries, the choice includes,
Coffee Lover's Gift Bag (250g) - $24

Coffee Connoisseur's Gift Bag (500g) - $35

Coffee Pro's Gift Bag (750g) - $45 Coffee Expert's Gift Bag (1kg) - $50
From $24 to $50 a month, the recipient gets to choose the coffee, the grind they want, and it is then delivered to them free.
You could also check our threethousandthieves.com; their coffee subscriptions provide a different coffee every month. Or, fivesenses.com.au who also have a selection of blends and flavours. If you are the boss, you might even consider a coffee subscription for the office as a last-minute online Christmas gift for all your staff!
Tea Subscriptions - For those who prefer tea to coffee consider teatasters.com subscription from $60 for six months or $110 for two months. You can also get a personalised subscription for $15, they also currently have Tea Advent Box on sale for $28, and it includes 24 cups of a variety of teas plus you can add some tasty cookies to eat with them.
Any tea lover would love to receive a gift from redleaftea.com that includes sampler packs of their 100+ tea varieties or tea gift sets from $39, or you could treat them to a beautiful teapot and cups from $19.95 to $79.95.
Meal Kits - another trending product that is an ideal gift to give to busy people. Some International firms are operating in Australia and plenty of homegrown ones as well. Check out the subscriptions on dinnerly.com.au
Beauty & Skin Care Subscriptions - A very on-trend gift that is quickly organised online. Not too personal to overstep the mark with a work colleague this can be a last-minute online Christmas gift you can give to a male or female colleague. Both will thoroughly enjoy receiving a Bellabox gift box.
You can gift him a Grooming box once at $30, twice at $60 or four times in the year at $100. The boxes come with 6 - 8 grooming products, selected by GQ Au.
For lady colleagues, you can gift three boxes at $58.95, six boxes $109.95 or 12 boxes at $222.95. The boxes include 5+ samples of top-branded beauty products.
You could also send a gift from PeonyParcel.com; each pack contains top brands of Australian beauty products. The gift could be a one-off or a monthly delivery. Coast vary from $69 - $287.
Candles - An excellent gender-neutral gift that anyone can enjoy. Visit clubcandle.com.au, and you can select a 3-month subscription for $105, for this, your recipient will get one 50-hour burning candle each month. The scent and candle differ each month.
Wine Subscriptions - This is not a cheap gift option, but a great one for wine connoisseurs; goodpairdays.com offer a 3-month subscription at $234, that will see nine bottles of top quality wines delivered. Or you could buy one of the individual boxes of wine from $69.
Then again you could purchase one of our wine hampers that comes with top-class Margaret River wines and gourmet nibbles. Know someone who would prefer beer or cider? Then we have the perfect last-minute online Christmas gift for them. Select from,
Deluxe Cider Hamper at $99 with six delicious bottles of Australian cider, in their own specially crafted crate. Plus, a selection of premium nibbles to enjoy.

Microbreweries of Australia Hamper at $109, a selection of unique Australian ales and lagers, beautifully presented in their own custom-made crate. Along with some delicious gourmet treats.

James Squire Ale Hamper at $99, a selection from the unique craft brewery. Enjoy some Australian, jerky, nuts and olives that all come presented in a special wooden crate

Beers Of Australia - a round trip of beer tasting, enjoy the flavours of the finest ales and lagers along with some delicious snacks. All present in the custom-made wooden crate.
Alongside these great beer, cider and wine hampers you will also find hampers with Moet Chandon champagne. You can also find specific corporate Christmas hampers and some fabulous pamper hampers for him or her. The pamper hampers can include Australian and International beauty and grooming products from Jurlique and L'Occitine, but be cautious with personal work gifts as it can lead to misinterpretation.
Our Hamper Emporium selection also has alcohol free hampers and delectable chocolate hampers. One of our most popular Christmas Hampers being the Luxury Chocolates and Veuve Hamper. Free delivery on all our hampers throughout Australia, which you can Track & Trace plus they come already beautifully present in a black and gold gift box, so no need to wrap, we even include a gift card!
You can still purchase one of our last minute hampers for Christmas delivery.
STANDARD DELIVERY - Cut Off dates for delivery by Christmas (order by 1 pm)
Sydney Metro - Friday 20th December

NSW, ACT, VIC, QLD Metro - Wednesday 18th December

SA and TAS Metro - Tuesday 17th December

WA and NT Metro - Monday 16th December

All regional and/or remote locations - Monday 9th December

Sydney Metro - Tuesday 24th December (order by 9 am)

Major Australian cities - Monday 23rd December (order by 1 pm)

All regional and/or remote locations - Wednesday 18th December (order by 1 pm)
Express Delivery Sydney Metro - Tuesday 24th December (order by 9 am)
Major Australian cities - Monday 23rd December (order by 1 pm)

All regional and/or remote locations - Wednesday 18th December (order by 1 pm)
You can also use our handy Delivery Calculator to plan your gift delivery