Last Minute Christmas Presents
Author: Loreena Walsh Date Posted:22 November 2019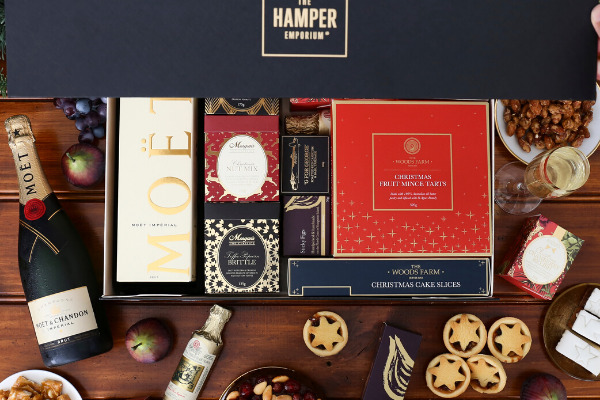 Last Minute Christmas Present Ideas For The Christmas Shopping Procrastinator
Are you a last-minute shopper? Do you find yourself in a mad panic as single shopping days gather ever closer? Hopefully, we can help with some last-minute Christmas present ideas that will make that painful Christmas tradition a bit easier this year.
Before we look at our last-minute Christmas ideas, take a few minutes to read some suggestions as to why this happens to you year after year and in understanding, make some changes that will make next Christmas a lot less stressful.
Reasons For Last Minute Christmas Shopping
Legitimate Reasons -
Too busy or no time to shop.

Waiting to see if the prices come down.

Waiting for an item to come into stock.

Waiting to see if the item goes on sale.

Waiting for payday for funds to shop, rather than using the credit card.
For any other reason, you are a holiday shopping procrastinator, and it usually does not go well. Problems with leaving it so late are that the popular items go out of stock, last shipping dates for Christmas have passed, and the idea of buying a thoughtful and worthwhile gift deteriorates, ending up with that go to - a voucher or money in a card! Not always a bad thing but it is when it is the final resort answer as a last-minute Christmas present idea for everyone.
Last-minute shopping can often be considered the result of laziness but more often than not last-minute holiday shoppers fall into the categories below.
Being Overwhelmed
For a lot of people, the idea of giving presents overwhelms them. They do not want to be viewed as thoughtless gift pickers, but they just do not know where to start! Subconsciously these people believe running out of time is a good excuse for a poor gift. To change this, recognise what it is you are doing and ask for help.
Being A Perfectionist
Trying to decide on the 'perfect present' can take up a lot of time, and it is a near-on impossible task, that in fact often inhibits perfectionists from even starting to shop. Perfectionists often make their present-giving goals too unrealistic, impossible to achieve. Here again, getting help from family or friends can ease this burden.
Being Overly Optimistic
You think you have time, but people in this category are usually bad planners, indecisive or they cannot pull a plan together to get going. Not people who work well under pressure and often end up with impulse buys rather than the results of careful planning. Try to set realistic goals; once again discussing this with a friend can often help.
Thinking You Work Best 'Under Pressure'
A lot of us may consider we work well under pressure; you know when the adrenaline is running high along with that feeling of excitement that comes with a challenge - here it's the time shortage. Rarely works well for all the expected reasons with last-minute shopping, can more expensive, gifts not available etc. Try using a store's personal shopper, before the last day of course or check out gift guides to help you select the right gifts.
Not Liking The Recipient
Some people feel that giving Christmas presents is too commercialised designed only to make the stores richer. They genuinely do not experience the depth of feeling associated with the giving and receiving of gifts, making buying the presents an unpleasant chore, put off until it has to be done. Stressful, unsatisfying it becomes a self-fulfilling prophecy to be enacted every holiday period.
Maybe here you need to spend some time working out why you are giving these people gifts in the first place.
Being Overly Thoughtful
Wanting to give a gift that will be appreciated, demonstrating how much you care about the recipient can be time-consuming. Knowing you care about your gift-giving just plan a little more time for the thinking process, let you sub-conscious have some info on which to make decisions.
Whichever category you think you fall into you and it may be several of them, don't get depressed. You still have time to buy your 2019 Christmas presents and not become a holiday shopping procrastinator. We have put together a small selection of last-minute Christmas present ideas to help you out.
Last-Minute Christmas Present Ideas
Hampers, of course, you are going to find these mentioned here. Our range of Christmas hampers suits every budget, and you still have time to have them delivered free anywhere in Australia before the Christmas deadline.
We promise there is a hamper with your friend, loved one or family member's name on. We also cater to business partners, customers and staff. Giving a corporate hamper is a great way of saying thank you and telling someone they are appreciated, alongside getting your brand out there.
For young and old alike, sweet-tooth, savoury lovers, or a combination of both at Hamper Emporium we have a gourmet hamper; with or without alcohol. Remember the drink in our gourmet hampers includes the best Australia wines and the bubbly perfection of the Moёt Chandon range, like our Moёt and Gourmet Nibbles hamper at $149. We also have some great beer hampers and don't forget our indulgent gourmet hampers with the finest of gifts included.
Last Minute Christmas Present Ideas That Are Not Hampers
For family, what about something they can all enjoy, maybe something for their pool? Or a game they can all play? Check out this pool speaker, who doesn't like music round the pool?
Stuck for teenager presents? Not your own, as your kids will have already given you a list! Shopping for teens is tough, so easy to pick last year's trend or be boring! What about a practical gift like a tassel charger for a girl that will fit on any bag. Or for a boy, a tablet lazy-arm or, as so many teen boys love star wars check out the star wars range at Gifts Australia.com - believe me, they never get too old for star wars!
Anything kitchen or BBQ related goes over well at this time of year, look out for multi-tools as these can be useful. Easy to pack and take to the beach or camping with you.
Something sparkly needed? Then Swarovski makes any lady, of any age eye's light up. You could also consider some Australia Handmade Natural Crystal Jewellery, very on-trend at the moment.
Flowers are always welcome and sent with the vase they make a super Christmas present for the ladies in your life.
These days it is not hard to find list after list of last-minute Christmas present ideas. To avoid falling into the last-minute trap is simple - think ahead. You still have time not to panic, so allocate some time, a budget and get on your smartphone or tablet and start going through your list.
Or you could consider hiring a personal shopper to do it for you; most large department stores have them. Remember though they will need the information to make the presents relevant.