Luxury Birthday Hampers For Him
Author: Nikki Barnett Date Posted:21 April 2021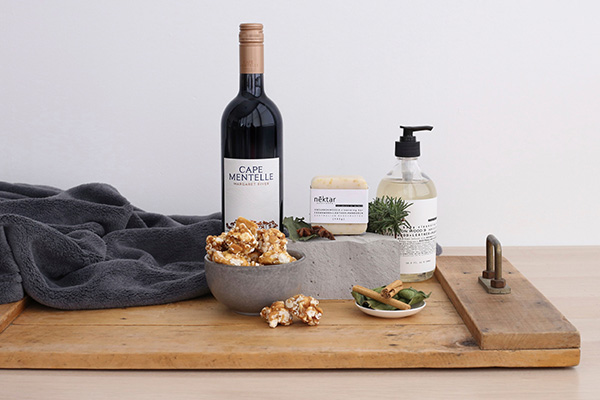 Send A Box Full Of Love To That Special Man In Your Life
Yes, we all know men can sometimes be tricky to buy for. We have a chance to surprise him with wonderful birthday gifts for men, but don't know what he'd really like. There are so many other special occasions, and it isn't easy to keep being original with each passing birthday. What do you buy the man who hates socks and has everything?
We think we have the solution at The Hamper Emporium - the certified way to any man's heart on his birthday. Fabulous, decadent and luxurious birthday hampers for him!
Whether he's a smooth red wine lover, a craft beer fan, a whisky fiend, a chocolate addict or a food fanatic, we have the solution. Our stunning collection has something to delight your beau, best friend, beloved Dad or Grandpa. Delicious birthday hampers for him are impressive, thoughtful, and overflowing with gifts and treats that will get his mouth watering and his heart beating.
A Men's Birthday Hamper Is Not Just A Hamper!
If you're searching for something unique and really cool for your favourite man, then it's time for some creativity. Find the perfect birthday hamper for him and pair it with a special event he will enjoy. We've put our heads together at The Hamper Emporium and have some exciting and fun ideas for inspiration. You are sure to win his heart!
If he loves the outdoor life, take him on an exciting camping weekend, a day hiking or a sports date. Top off the event with thirst-quenching Corona Beer and a bevy of tasty snacks.
Book him a night in his favourite hotel or explore somewhere new. Spoil him rotten for the evening and treat him to our Classic Port Hamper to round off the after-dinner experience. This is a favourite 40th birthday gift for men.
If romance is in the air, whisk him away on an amorous picnic date or plan for a beach sunset. Pack a picnic and our Moët with Australian Chocolates & Nuts and have yourselves a perfect day. Celebrate the date with a romantic birthday gift for a boyfriend or husband.
Organise a party or fire up the barbie and surprise him with his favourite friends. Surprise him even more with our fabulous Belvedere Espresso Martini Hamper, and he can greet the guests in style! A fun birthday gift hamper for men to turn any event into a party.
Pamper him with luxury and treat him to his very own private spa retreat day. Soothe him with some indulgent treats and our Red Wine & Nibbles Hamper to enjoy while he is relaxing. A winning birthday gift for men who are hard to buy for.
Sensational Birthday Hampers Designed To Thrill Him
Our birthday gift range includes a range of fine wines, craft beers and ciders, heady spirits and exciting cocktails. There are sparkling French Champagnes to woo him and delicious gourmet food to make him feel adored. Whatever your plans, you can add that extra special touch to make it a birthday to remember.
Delicious Ciders and Craft Beers
You can't go amiss with any of our tasting hampers for the men in your life. Choose from boutique craft beers, like the James Squire Ale Hamper, with taste-tempting savoury snacks on the side. If he loves kicking back with different flavours, then try the tempting Microbreweries of Australia Hamper or mix it up with a premium selection of craft ciders packed with a punch.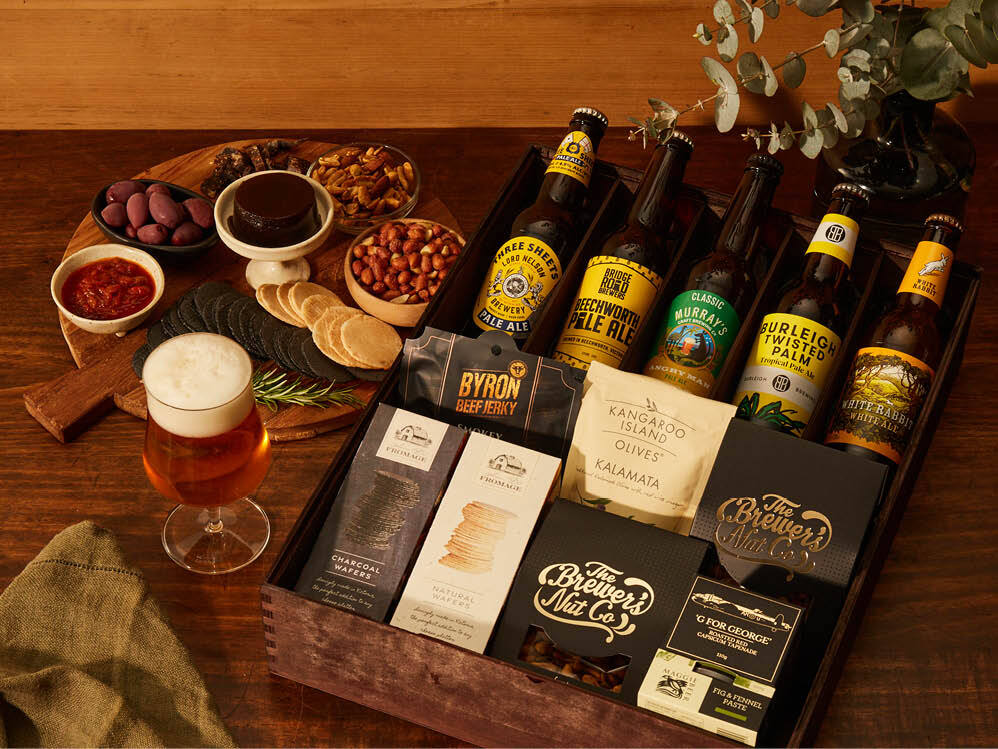 Smooth Flavour-filled Quality Wines
Many men prefer a delicious sip of wine, so you will find many amazing birthday hampers for him include high-quality and award-winning brands. Impress him with our Ponting Wine 'Close of Play' Hamper or the delectable Cape Mentelle Trinders & Sweets. You will find them brimming with flavours, nutty snacks, creamy chocolate and fine food too!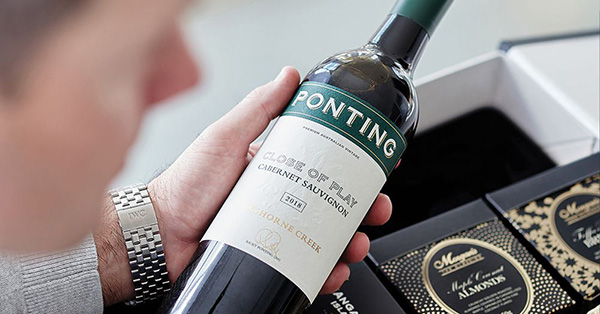 Birthday Gourmet Food Feasts
If your special man loves nothing more than food, take a look at our gourmet hamper range. Filled with artisan delights including crispy crackers, sticky figs and black truffle paste, our Ultimate Foodies Hamper is the ultimate! Pair these exquisite ingredients with a bottle of Cape Mentelle Trinders or keep it candied with our delicious Sweet Epicure Hamper.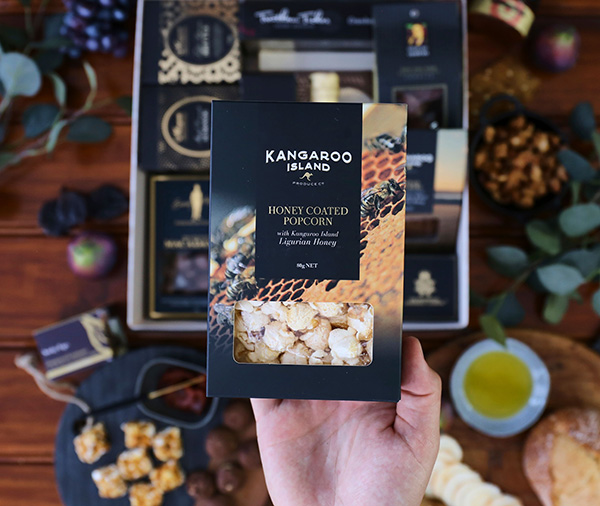 Birthday Celebrations Champagne Style
The best birthday hampers for men are those that combine high-quality products and a stunning centrepiece. For those special moments, nothing beats a bottle of beautiful bubbly. He will adore our Moët & Gourmet Nibbles Hamper, or push the boat out and add a bottle of lush red in the Pure Gold Luxury Hamper. Gourmet luxury with world-class ingredients - what a birthday treat!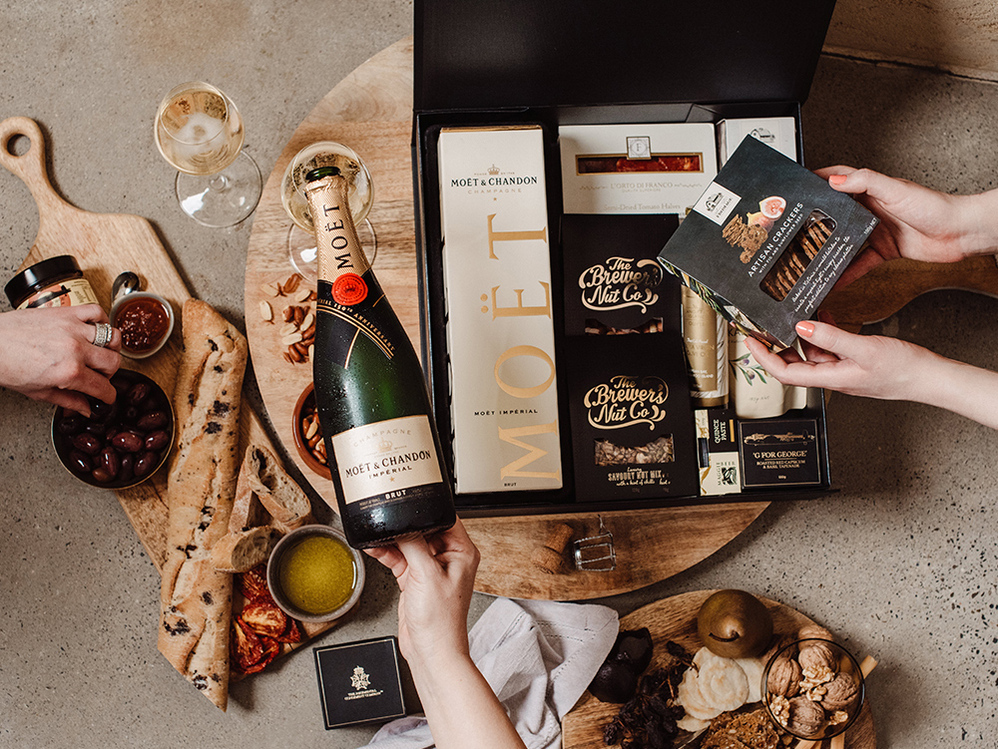 Sophisticated and Smooth Spirits
For the suave men in your life, explore the rich and exquisite flavours of our expertly selected spirits. The Luxury Hennessy Hamper is sure to put a smile on his face with its celebration of smooth cognac and irresistible treats. There's something for every taste including stylish cocktail hampers like our Glenmorangie Your Way Hamper. There's no better way to toast to his birthday!
Make His Birthday One He Will Never Forget
Suprise birthday gifts that include food and wine for him will be the delicious icing on his cake. Whether you gift them alone, combine them with other presents or use them as a surprise treat on the day, they are awesome!
There's a whole collection of exciting birthday gift ideas just waiting for those special men, however choosy they are. He will love any good birthday hamper for him in Australia that you choose. All of them are delivered in stunning luxury black gift boxes, just perfect for keeping, with a personalised gift card and message. Not only that, but we offer free delivery throughout Australia.
Whether it's your other half, your bestie, relative or colleague, we know just how important it is to make their birthday unforgettable. Send something exceptional to show just how much they are appreciated and wish them a very happy birthday in style.
You might even get a chance to share!