Our Approach To Christmas Hamper Ideas
Author: The Hamper Emporium Team Date Posted:13 November 2019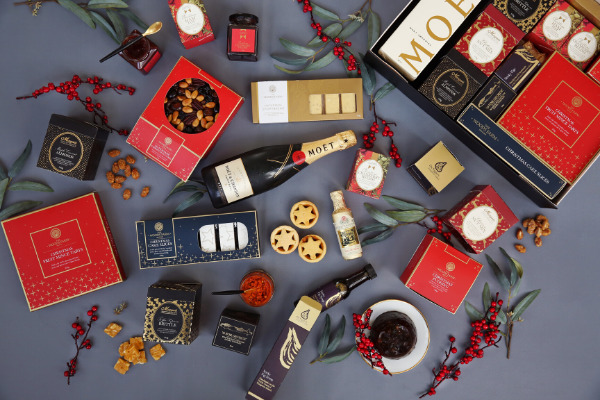 Our Approach To Christmas Hamper Ideas
We have a delightful range of hampers for all occasions, but today we are talking about Christmas Hamper ideas. We decided it would be interesting to get information from the horse's mouth, so to speak. So we decided to put a few questions to some colleagues and customers - all in good fun. Of course, you can also look on the website as we have dedicated pages to Christmas hampers.
Lesley
Q: How Do You Plan Your Christmas Shopping?
A: I always set off with good intentions, maybe even write a list of who I have to buy for in October. Then I forget, or life takes over, and I just do not get round to it. Then I panic in December! I do shop a lot online, which is how I came to find Hamper Emporium, which solves my Christmas gift dilemma. All my relatives and friends are going to be receiving hampers, even my dad! I have got all the Christmas hamper ideas for adults sorted - now to sort out the kids.
Q: What Was Your Worst Christmas Idea?
A: Oh, that's easy! A couple of years ago I suggested instead of searching out gifts, the family and friends who buy for each other should buy each other a book instead. It was proposed with the good intentions of easing everybody's Christmas shopping burden. Unfortunately, I ended up with 3 of the same novels and an aunt got ten of the same gardening books!
Q: Which Emporium Christmas Hamper Ideas Do You Have For This Year & Why?
A: As I said, most of the adults are receiving hampers this year but the hardest to buy for was my dad. My mum died this year, and this is his first Christmas without her. He, like most men, wants nothing special and as such, is a nightmare to buy for. Mum was always the one with a suggestion for us. Fortunately, I found the perfect Christmas Hamper for him the Glenmorangie Quinta Ruban Hamper.
He enjoys a drop of whiskey now and again and considers himself a bit of a connoisseur. The hamper contains a great selection of gourmet nibbles, both sweet and savoury which he will love. Still, the main attraction is the Glenmorangie Quinta Ruban Single Malt Scotch Whisky, this is an award-winning whiskey, and I know he will appreciate it.
Nikki
Q: How Do You Plan Your Christmas Shopping?
A: I am pretty organised, you have to be as a working mum with kids. First off, I keep an eye on the January sales for some gift packs that can be given to friends or work colleagues or will fit into a Secret Santa. I have a list of who I am buying for on an excel sheet, and I update it as the year goes on, as I use it for birthdays as well. It's a good reminder of what I have bought before, so not to repeat it.
Family and kids gifts, I add ideas as they come to me. I set a budget, but I must admit it is elastic, but I do not use my credit card for Christmas shopping. If I do for an online gift, I pay it off at the next payment date.
As I work at Hamper Emporium, I am never short of Christmas hamper ideas.
Q: What Was Your Worst Christmas Idea?
A: I would like to forget that year, 2010 it was, the year I decided to be economical and personalise my gifts by making them. I am not sure what I was thinking about but, I made my lists as usual, who was getting what. Then a list of ingredients I would need and my plan of homemade goodies. I am not into handicrafts, but I consider myself a fair cook, so baked goods it would be. Jams, pickles, fudge and peanut brittle were the order of the day, and my big idea was to involve the kids.
I set aside two days off work in early December to get it all done. I remember thinking what a good idea it was as the boxes and jar with attractive covers I'd ordered online arrived. What I didn't factor in was that yes, I could cook and follow a recipe, but doing these things for the first time as presents might not have been the best thing.
In short, it was an unmitigated disaster, the kids refused to help and sulked when I made them, not the cheery atmosphere I'd imagined. I burnt the jam, my cookies would have worked for a construction crew, and my toffee would have kept a dentist in work for a year! I ended up doing the one thing I never do, and that was using my credit card to buy online. But live and learn, and I discovered I would never hand make or bake any gifts every again.
Q: Which Emporium Christmas Hamper Ideas Do You Have For This Year & Why?
A: The mums in the family are receiving hampers. My mum and my mother-in-law have both had health issues this year, but they remained positive and continued to be active. Neither of them takes it easy, so I am getting them both pamper hampers.
I've chosen the Jurlique Pure Indulgence Hamper for my mum as she loves the Jurlique skincare range. Plus, I know she will appreciate the Moët Chandon and the savoury nibbles, i.e. nuts she adores them. She particularly likes Ernest Hillier products, and I know she will be delighted by their Pink Handbag full of Scorched Almonds.
For the MIL I've chosen the Personalised Moët Rosé & L'Occitane Hamper, first and foremost because it's packed full of different things from the champagne to the monogrammed bathrobe. MIL is a very feminine lady and loves fruity perfumes, so the L'Occitane Cherry Blossom products are right up her street. There is also a photo keyring that is also monogrammed and a lovely L'Occitane toilet bag. This champagne will be a real treat for her, and I know she prefers a Rosé.
I also have a 16yrs old niece, and I am sending her the Jurlique Iconic Collection Hamper as I know she will love all the contents and she will feel so grown up receiving it. Of course, this is a hamper without alcohol.
That is all for this article hope you had fun reading it and got some Christmas hamper ideas along the way that will help you with your Christmas shopping.