Secrets to Planning a Luxury Weekend
Author: Nikki Barnett Date Posted:16 February 2021
5 Easy Steps For A Luxury Lifestyle
A holiday away from the stress and routine of the day-to-day is the best way to relax and refresh. When we stay in a luxury hotel, catered spa resort, or secluded bed and breakfast, part of what we're looking for is that feeling of effortless luxury and an escape from daily chores. If you work hard during the week, then you deserve a little pampering and elegance with a luxury weekend break.
You don't need to book a weekend away to truly relax and refresh. You can create a luxury experience at home by planning the ultimate staycation. Whether you are looking for luxury weekend ideas for a romantic weekend escape, or you want to create a stay at home holiday for friends or family, you can turn a weekend at home into a decadent luxury lifestyle with a little planning and few thoughtful touches.
How To Create A Luxury Experience At Home
If you need ideas for how you can plan a fun staycation, or inspiration for things to do to add a little luxury to your life, we have five easy ways to get out of that boring weekend rut. We'll show you how you can add some glamour to your holiday at home, and enjoy a lazy weekend with nothing to do except enjoy the company. Recreate the feeling of a beautiful lifestyle with these ideas for planning a luxury weekend.
Create A Bedroom Haven
Get that luxury hotel vibe with silky fresh sheets, plush pillows, and blankets. One of the first things anyone checks out when arriving at their luxury holiday accommodation is the bedroom. If your bed linens are a little threadbare, invest in some luxurious high threadcount sheets and plump pillows for indulgence that will continue long after your luxury weekend experience.
If you're planning a romantic luxury weekend, make your bedroom irresistible with a well-made bed, soft lighting, and a little bedside table stocked with treats. Give your bathroom a makeover with a plush new bathmat, new towels, scented candles, and bath products.
If friends are coming to stay and you want to create a five-star holiday vibe, something as simple as laying a folded towel on their bed with premium chocolates or gourmet biscuits creates an instant feeling of extravagance. For a luxury girls' weekend, include individual scented oils, body cream, or a silky robe for a spa escape at home.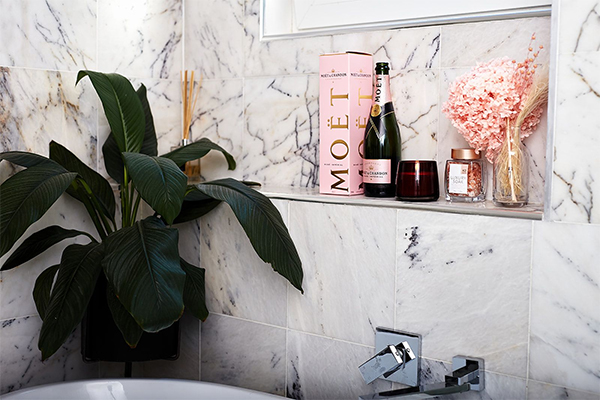 Book A Professional Cleaner
De-clutter! And then arrange to have a professional cleaner come in to give your home a once-over. You'll feel amazing just starting your weekend with the clean and uncluttered look of a five-star hotel. Plus, it will help keep the chores down over the weekend.
If you're planning a longer staycation and want the feeling of relaxation to continue, ask about having a cleaner come for just a half hour each morning to make the beds and wash the dishes. You'll be amazed by how much more relaxed you feel with just a little help to keep the kitchen tidy and the beds neat. It will cost a fraction of what you'd spend travelling away on holidays and is one of the easiest ways to create a luxury staycation experience for a family or group of friends.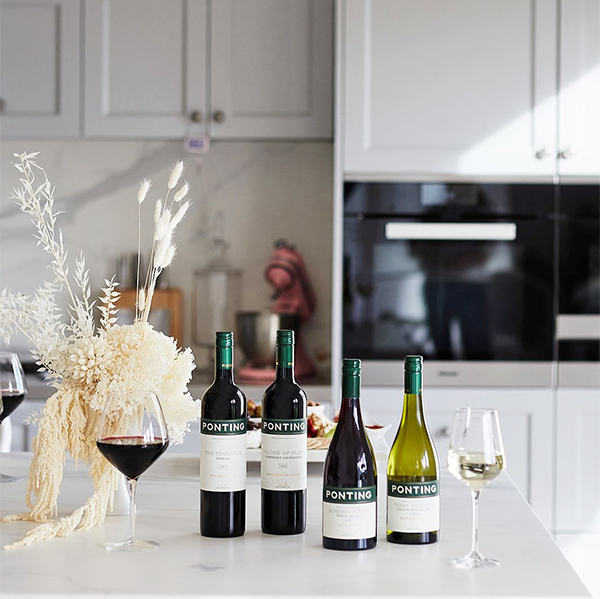 Eat Nothing But Takeout
Creating a perfect luxury holiday experience at home needs gourmet food and wine. There's nothing better than sitting back and relaxing with your partner or friends over a meal. Create a gourmet cheese platter for lounging around the backyard and pair it with the perfect bottle of wine. If you're aiming for a true luxury lifestyle vibe, splurge on a bottle of champagne. Order a gourmet hamper for the best selection of afternoon nibbles.
Whip up a five-star culinary experience with nothing but home delivery. Ordering dinner is easy but, for a true luxury weekend, find a cafe that will deliver breakfast and lunch. Choose delicious wraps, cheese and fruit platters, gourmet breakfasts, and coffee so that every meal is effortless. With a little research in advance, you could plan ahead to have a fully catered weekend.
There are likely to be plenty of local restaurants and cafes doing it tough, so ordering your gourmet meals for home delivery also helps to support local businesses. If you live in a regional area with limited options for takeout, book ahead and stock the fridge with gourmet restaurant quality meals that just need to be re-heated, or order a gourmet food basket for delivery.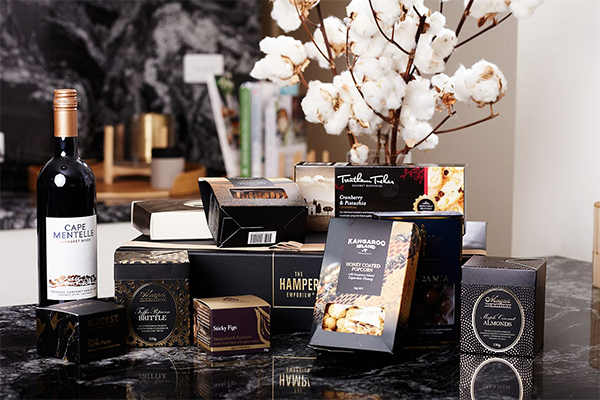 Create An Outdoor Retreat
When you take a trip away, you don't spend the whole weekend indoors—no matter how enticing the room is! So, to plan your luxury staycation, create an outdoor area to relax in. If you'd like to spend time enjoying the sunset with champagne, hang fairy lights around a comfortable outdoor setting. If you want to sit in the sun and sip cocktails all afternoon, arrange some sun lounges and picnic umbrellas. If you have a backyard pool, make it extra luxurious with in-pool floating lounges and drink holders.
Don't forget the extra little touches to create that resort vibe. Set up some background music, and decorate with flowers or potted plants. If the weather is cool, set up an outdoor fire pit. If you're aiming for a summer holiday vibe, set up an outdoor bar and make icecubes with frozen fruit or mint sprigs for the perfect cocktail companion or a refreshing sparkling water. Make your outdoor space an entertaining haven.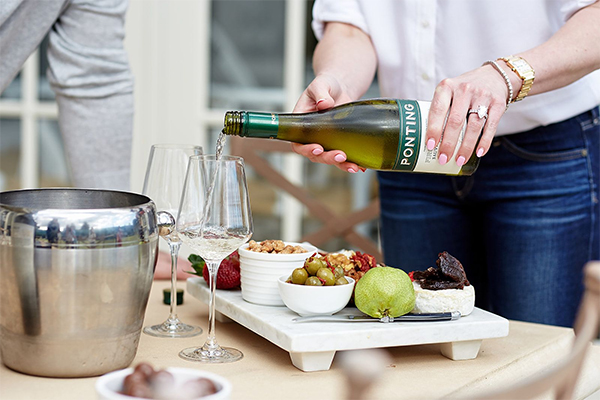 Luxurious Activities for a Luxury Lifestyle
Ask in advance what everyone would like to do for their ultimate staycation. Live luxuriously with a full weekend of activities that you would usually only do while on holidays. It might be a pampering spa experience at home, you might take a scenic cruise, plan a winetasting afternoon, or hire some longboards and spend the day at the beach. Whatever you choose to do, make it something that takes you outside of your usual routine.
Living a luxury lifestyle is all about making the most of every moment, and enjoying the simple pleasures of friends, food, and laughter. Plan a weekend that helps you break out of the bad habits that leave you feeling unfulfilled or over-worked. Make plenty of time for conversation and creating memories together with fun experiences. Limit the time you spend on things that require effort or are a chore.
The Best Hampers To Create A Luxury Lifestyle Weekend
Spoil yourself! Create a luxury hotel-inspired, five-star experience for the ultimate luxury lifestyle weekend with family or friends. Or make a holiday at home one to remember with time to relax and recharge. Choose a pampering hamper for a luxury girly weekend or a blissfully romantic escape. Or cater for friends with a selection of cocktail hampers or gourmet food and champagne gift baskets. You only live once! So take the time to fill your life with the things you love.