Send Your Love With A Care Package
Author: Nikki Barnett Date Posted:8 January 2021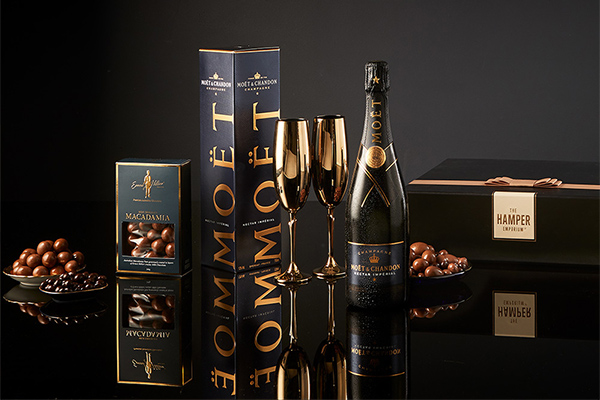 Milestone Birthday Gift Hampers For Him And Her
Birthdays come around every year but those extra special milestone birthdays deserve some extra celebration! It's not just the ones that spring to mind, like 21st and 60th birthdays, that warrant a fabulous gift. Each one is a chance to celebrate your loved one's achievements, and milestone birthdays are an excellent way of sharing hope for the future. Finding original ways to celebrate a birthday and acknowledge their importance is becoming increasingly popular, and choosing the right gift makes their birthday even more sensational.
Finding that perfect birthday idea for a loved one is a fine balance between something they need, want, or a luxury gift they would never buy for themselves. Or all three! That's where our gorgeous pampering hampers and lush birthday care packages come in. They are versatile, luxurious and packed full of indulgent treats!
If your loved one's birthday is close to Christmas, it can be easy to be forgotten in the busyness of the holiday season. Here at The Hamper Emporium, we're always in the birthday mood. We've lined up an incredible selection of birthday delivery ideas sure to make their milestone birthday one to remember. And yes, they also make amazing birthday presents for men too. So, light up those birthday cake candles with some of our best and brightest birthday care package deliveries guaranteed to bring a sigh of delight at any age.
10 Tips For Simplifying Great Birthday Gift Giving
Pay close attention to your loved one's hobbies, pastimes and interests

Think about joining together with others for a more expensive gift

Consider getting them lots of smaller items in a gift box they will love

Choose a shared experience or activity to go together with your chosen gift

There's nothing wrong with a gift voucher if you really can't find inspiration

Beautiful presentation is essential when it comes to any milestone gift

Get organised early and ensure your birthday present arrives on time

Opt for online birthday gifts for convenience and a much wider choice

Make it personal and know precisely why you are buying your chosen item

Think about what you like yourself - great gift-givers are always appreciated!
Birthday Gift Baskets And Birthday Boxes Packed With Love
Making any approaching milestone birthday memorable always takes a little thought and planning. Maybe you want to arrange a special get-together or day out together, an adventure trip or a surprise birthday party. Perhaps you're sending love and thoughts across the miles to long-distance loved ones. Whatever you choose to do, it's also the stand-out gifts which will make your loved ones feel extra special and conjure up those happy memories.
Here are some ideas for birthday care package ideas for him and her for those heady milestone celebrations throughout life!
Baby's first birthday gift basket
This is the very beginning of the lovely tradition of milestone birthday gifts! Baby's first birthday is a lovely celebration for mum of a fabulous year packed with new experiences. 1st birthday gift hampers are such beautiful presents to give and can range from toys to cute clothes and baby books. The importance of first birthdays touches parents too, so a lovely personalised gift is especially significant, and will be cherished by everyone. Choosing a pamper birthday care package for her and baby is about creating memories and treating mum too!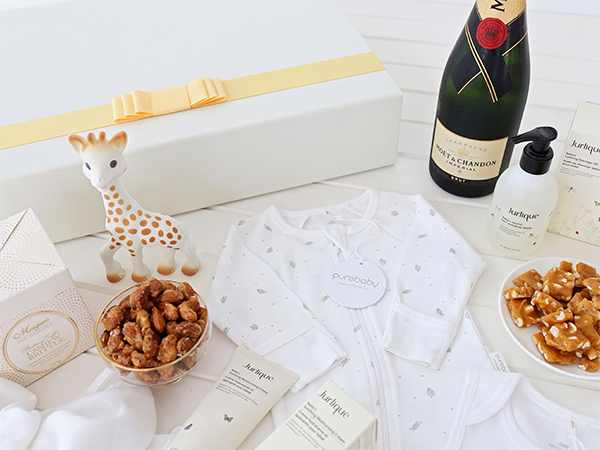 18th or 21st birthday gifts
Turning 18 or 21 comes with some pluses and really is cause for celebration; sometimes for both milestones. Personalised birthday gifts like luggage, wallets and professional accessories are great, long-lasting birthday gifts for him or her. Birthday care packages are a super idea as planning a gift basket full of useful goodies is thoughtful and fun. Plus, they can seriously help someone starting on a new life adventure. For those who want to gift a pure treat then the indulgence of a delicious wine and chocolate hamper never goes amiss!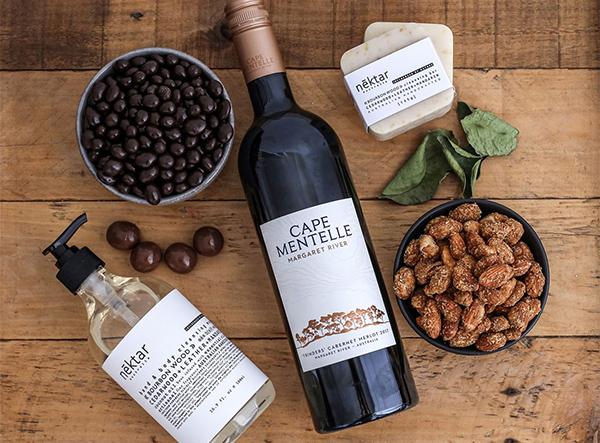 There's a birthday for everyone every single year, but some definitely stand out more than others. Turning 24 is no big deal, but when turning 30 everyone pays attention, and it's easy to think it's all downhill from there! This is the perfect opportunity for 30th birthday present ideas that surprise and pamper. Give them something they will adore, from their favourite flowers to a happy birthday gift box for him filled to the brim with birthday champagne and treats. A stunning cocktail hamper is perfect for a 30th birthday celebration.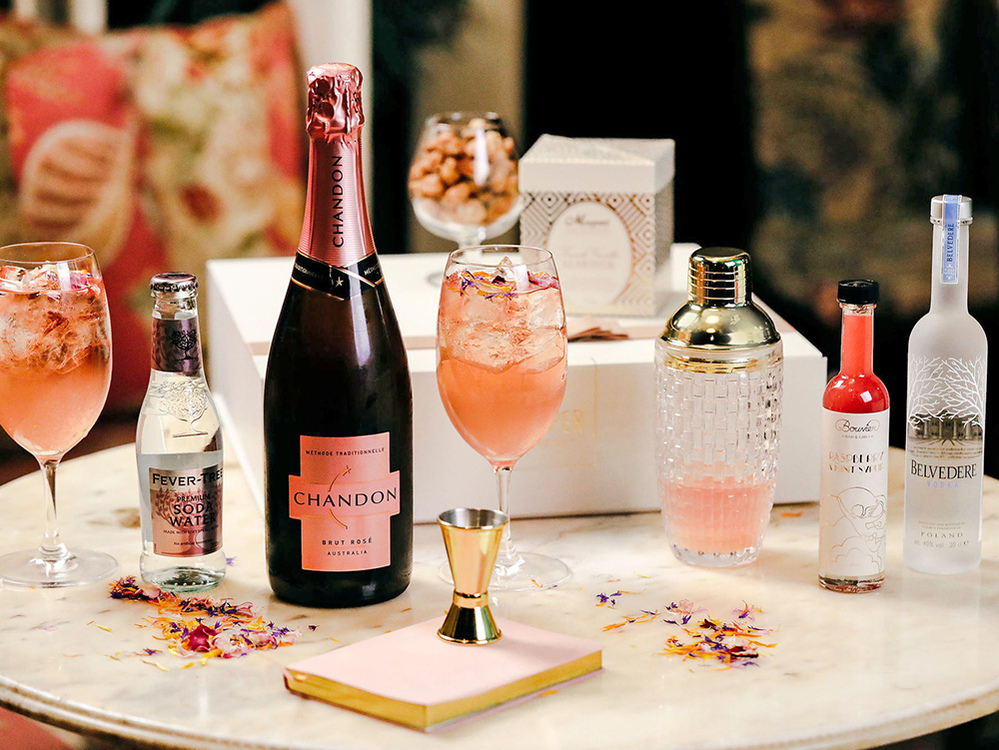 50th birthday hampers and other milestones
Every decade is an exceptional milestone birthday and calls for something to make them smile. Knowing your loved ones means you can always find something that fits their personality or lifestyle. From a relaxation candle hamper to birthday gifts for men with their favourite tipple, you're sure to tap into something they will treasure. A decadent pampering care package, a whisky hamper, or premium wine gifts for birthday celebrations are perfect. Brimming with thoughtful items they are gifts that will be treasured and enjoyed at any age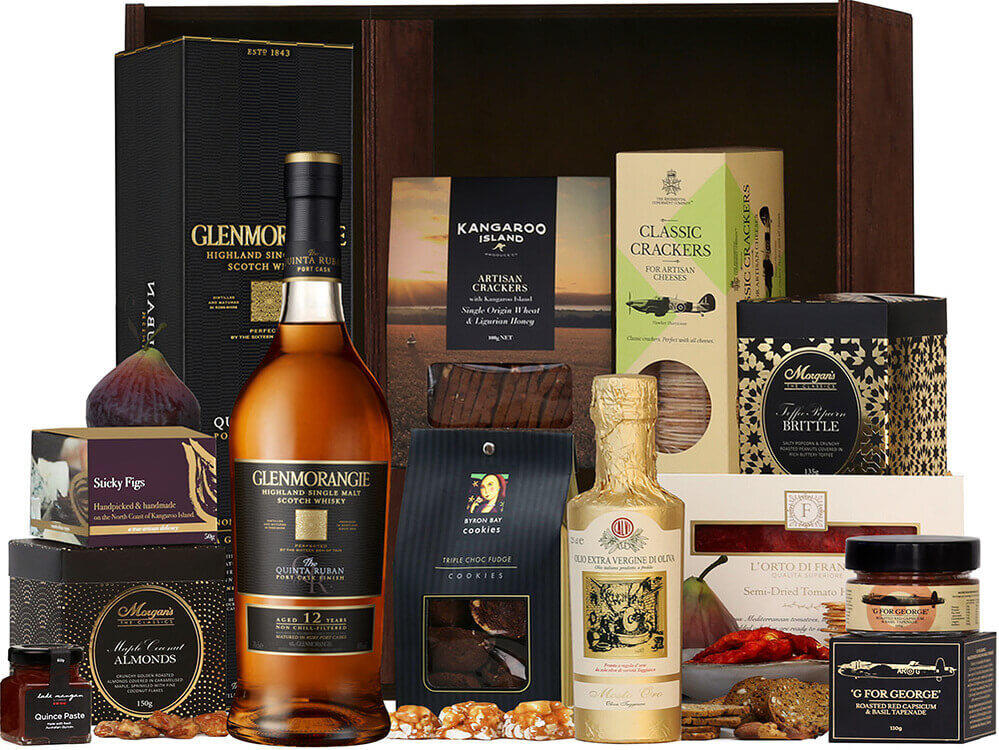 Golden birthdays
A beautiful new tradition is celebrating someone's golden birthday, also known as their lucky, champagne or star birthday! These wonderful occasions are becoming more popular each year and occur when your age matches your birthday. For example, when you are born on 20th and reach 20 years old. Many now add their birth date and month together, so that June 8th would mean a golden birthday at 68. We love the idea, and it's the ideal excuse to pamper them with a surprise birthday card and gift delivery!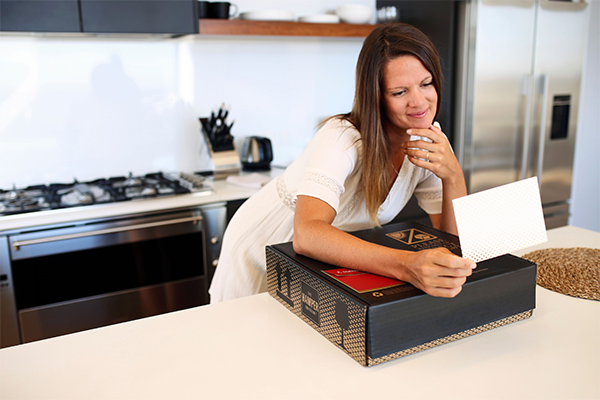 Exciting Birthday Gift Packs Delivered In Style
If gifts touch your loved ones, they'll always be viewed with joy, which is why our collection is filled with ideas to suit any age and every fabulous milestone birthday. We want to help spoil them on their special day with different flavours, spirit hampers, and truly pampering treats. Birthday hampers Australia from The Hamper Emporium are unique gifts which are perfect on their own or as the finishing touch to the day's celebrations.
Whether you're searching for birthday hampers Melbourne or Sydney, or birthday present ideas for men, you'll find free delivery on all our hampers Australia wide. Browse our full hamper collection for gourmet food, sparkling champagne and pampering treats to send a birthday care package delivery they won't forget. Don't forget to add gift wrapping and include a personalised birthday card message for a complete card and gift delivery service to their door.
We can't wait to help you make a birthday wish come true!