The Best Pamper Hampers To Spoil Mum With
Author: Michelle Richards Date Posted:22 April 2022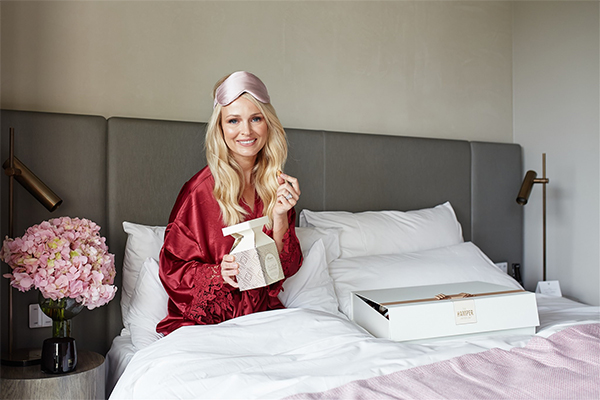 Send A Sensational Surprise This Mother's Day
Because Your Mum Is Worth It!
There's nothing quite like a gorgeous gift hamper as an indulgent treat to spoil mum. They're perfect for your mum and to acknowledge an important mother figure on Mother's Day, but they're also an amazing way to spoil someone on any special occasion. They add just the right amount of decadence, an assortment of indulgent products, and an element of surprise.
Here at The Hamper Emporium, we may be slightly biased, but we think it's hard to beat the feeling of unpacking a host of personalised, thoughtful treats. While sumptuous chocolates or gourmet food and wine will always be a safe bet, hampers are also about pampering. Our Mother's Day gift hampers come overflowing with beautiful treats of every kind.
To help you choose, we've rounded up our favourite choices of the very best pamper hampers for mum. They're brimming with delightful pleasures to spoil mum from delicious artisan food and drinks to sparkling champagne, candles and silky robes.
Why Indulgent Pamper Hampers Make The Best Gifts For Mum
Whenever you want to remind her how much she is cherished and that you're thinking of her, a gift basket speaks volumes. They're perfect for sending love, good wishes and hugs to spoil her from near or far. Here's why!
Bespoke to the occasion and fit every budget

Lots of variety so they can be extremely personal

Contain exclusive products you won't find in department stores

Gourmet food and pantry items have excellent shelf life

Pamper hampers are an ideal gift for sharing

Delivered with love directly to mum's doorstep

Beautifully presented with a personalised message

Universally adored by women (and men) of all ages

A fabulous surprise gift to really make their day

Packed full of excitement and an absolute delight to open!
Our Top Choices Of Gifts Bursting With Delicious Goodies
Spoil her with Mother's Day gifts or find pampering products for a hard working mum that she'll truly adore. Whatever her personality and taste, there's something that's the perfect pampering companion.
From elegant cocktails to aromatic tea, whatever your mum's weakness, you'll find the ideal pamper hamper to spoil mum. Whichever you choose, every pampering gift box is brimming with the luxury necessities for a fun spa day celebration or a cosy night in.
Mum to be pamper hampers
Choosing a pamper hamper for an expecting mum is a lovely thing to do on Mother's Day. She deserves the finest luxury products and to know you share in her excitement. You can opt for something personal just for her like the exquisite L'Occitane & Mulberry Silk hamper. It's full of relaxing skincare products, thoughtful gifts and a beautiful Mulberry silk eye mask. Pamper hampers for mum after the birth of her baby are a true treat. Or browse our delightful mum to be hampers for an expectant mum and bub and add some luxury to her new nursery.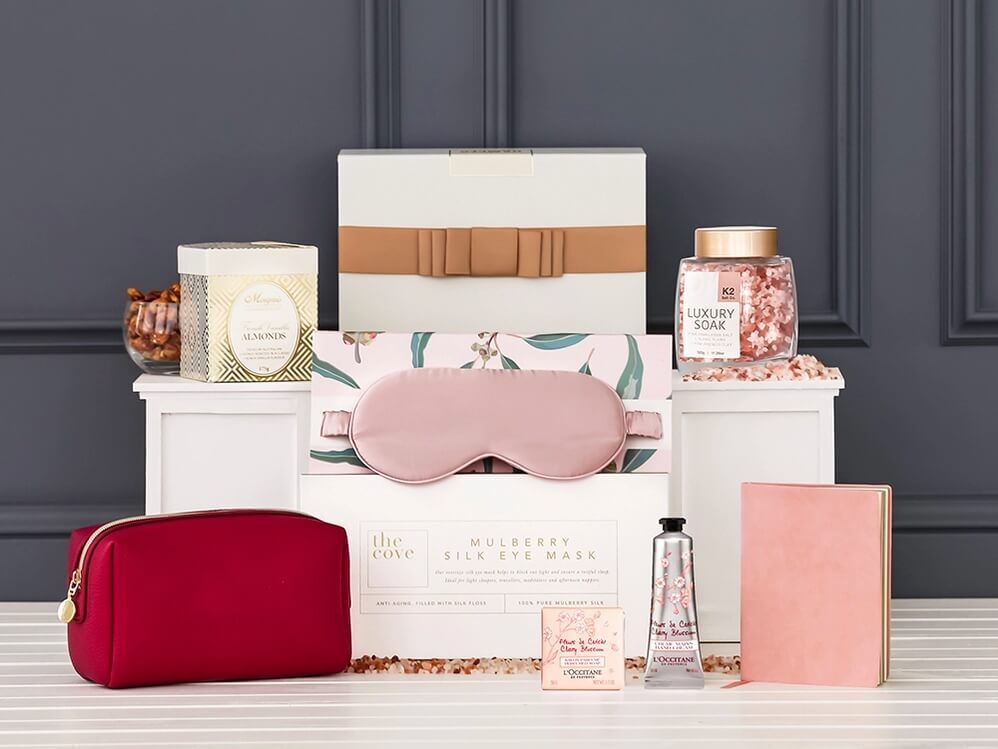 Spoil a mum who is a chocolate lover
As you would expect, there are chocolate treats in nearly all our gorgeous gift baskets. But, if you're looking for something overflowing with heavenly sweet titbits, then we love the Sweet Bites mini hamper. There's a whole range of delicious flavours from Morgans sweet nuts, sweet slices, to caramel dessert sauce. Or how about a Little Luxury hamper that combines those choccy treats with a beautiful selection of luxurious gifts, including a lovely hand-poured candle.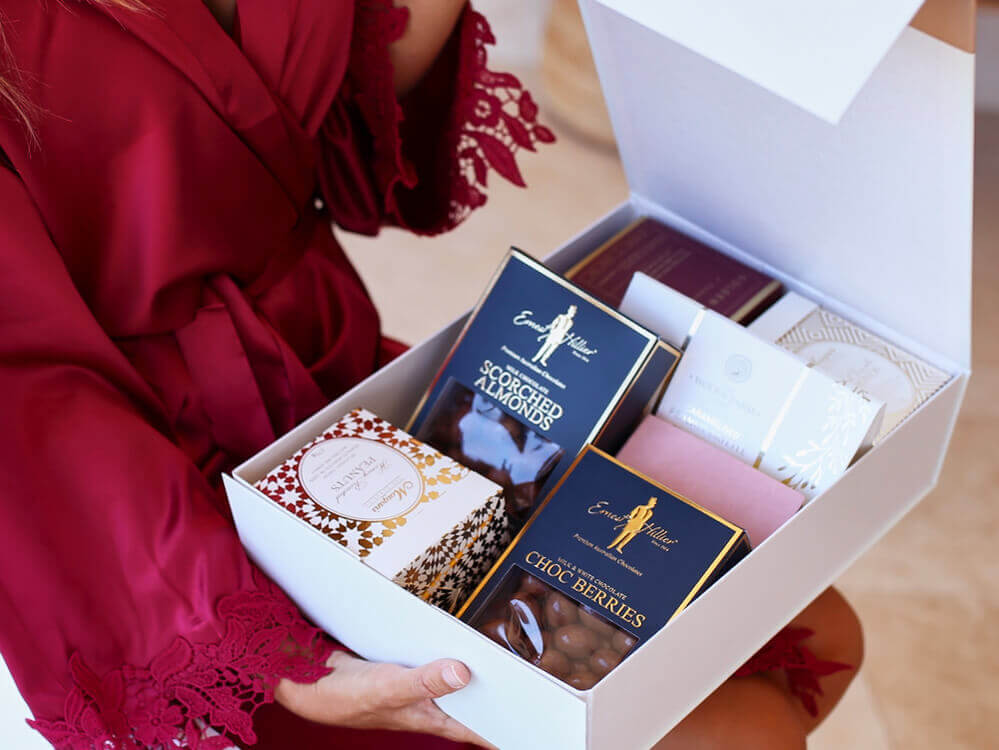 Treat mum to her favourite drinks
If mum likes an afternoon tipple, then the Rembrandt's Wife Vodka Spiced Orange Hamper is an exquisite choice. A bottle of premium vodka is paired with a cocktail shaker, indulgent mixers, delicious dehydrated oranges, and some nibbles for her sweet tooth. For gin enthusiasts, you can't beat our fabulous range of gin hampers including our new Grand Dame Gin & Tonic Hamper that includes a pampering robe. Spoil mum and satisfy her food cravings too. It's packed full of delicious gourmet goodies and everything mum needs to make fabulous gin and tonics on Mother's Day.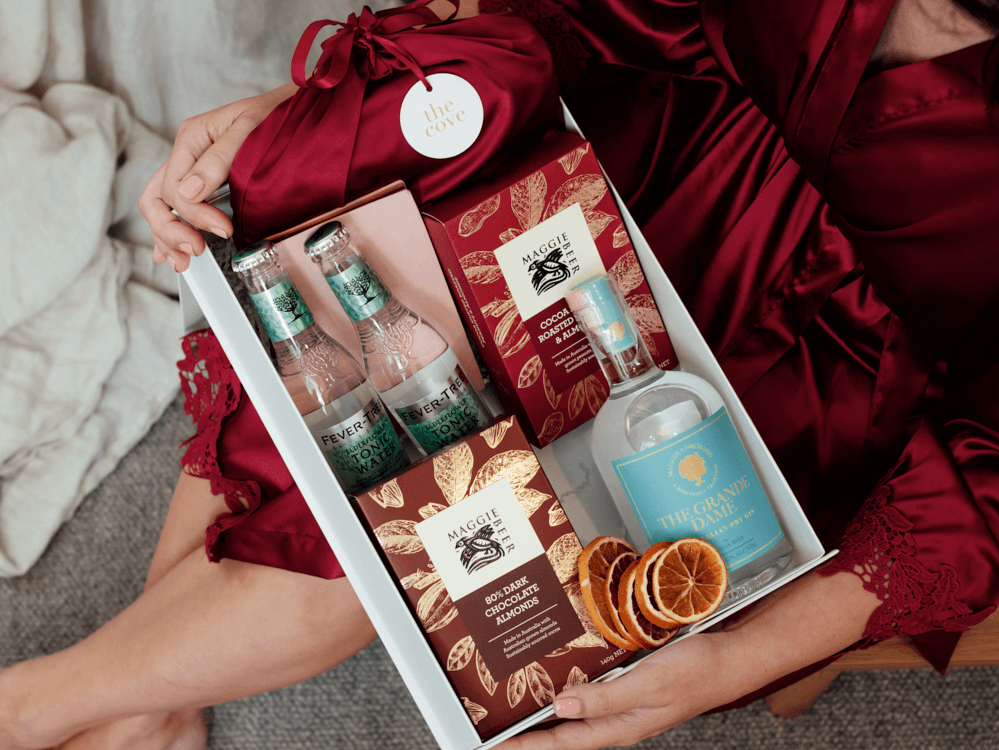 Spoil mum with afternoon tea and relaxation
No Mother's Day is complete without time to unwind over afternoon tea or brunch together. If you've already got it planned, then why not add in a gift basket of savoury and sweet Australian delights? The Foodies Hamper is brimming with indulgences from lush sticky figs to exotic black truffle paste. Or treat her to the fabulous Tea & Relaxation hamper, which has traditional English breakfast tea and everything she needs for pampering, relaxing and unwinding. Get more ideas in our article on how to plan a high tea for mum.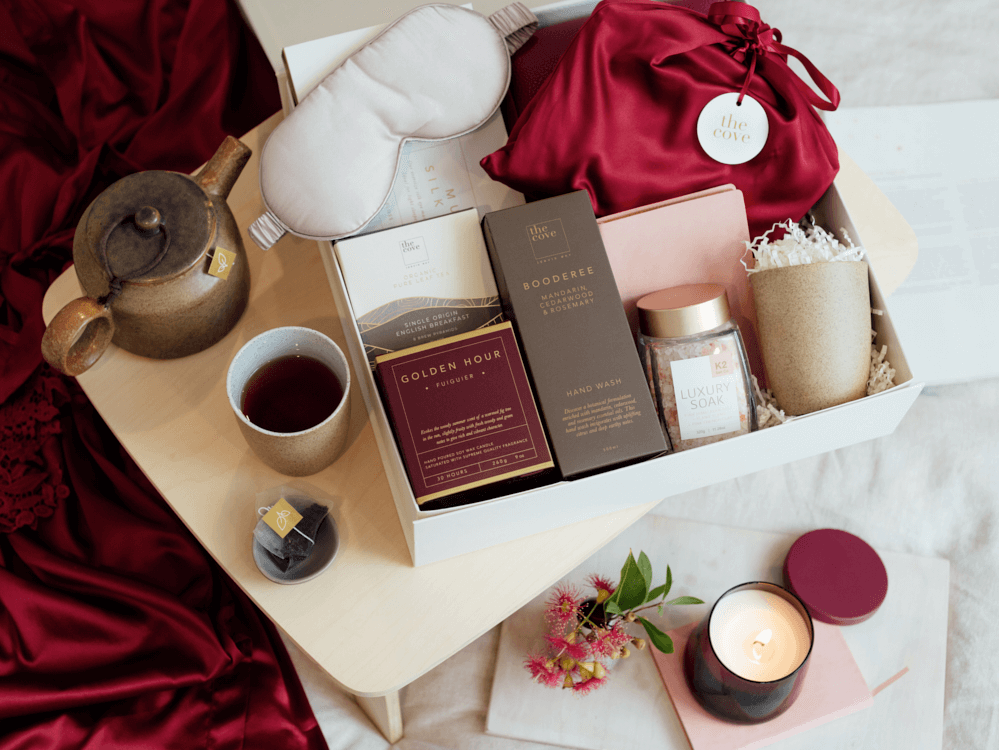 Mums adore cocktail mixing too
If your mum enjoys cocktails, then for something a little different, browse our creative cocktail hampers. Each one comes with premium ingredients and beautiful accessories like jiggers and shakers so she can whip up her favourite. We love the Belvedere Espresso Martini with its rich Firewater coffee liqueur and smooth vodka. For champagne sippers, the Chandon In Bloom hamper comes with all the stylish ingredients for an elegant, invigorating rosé spritz.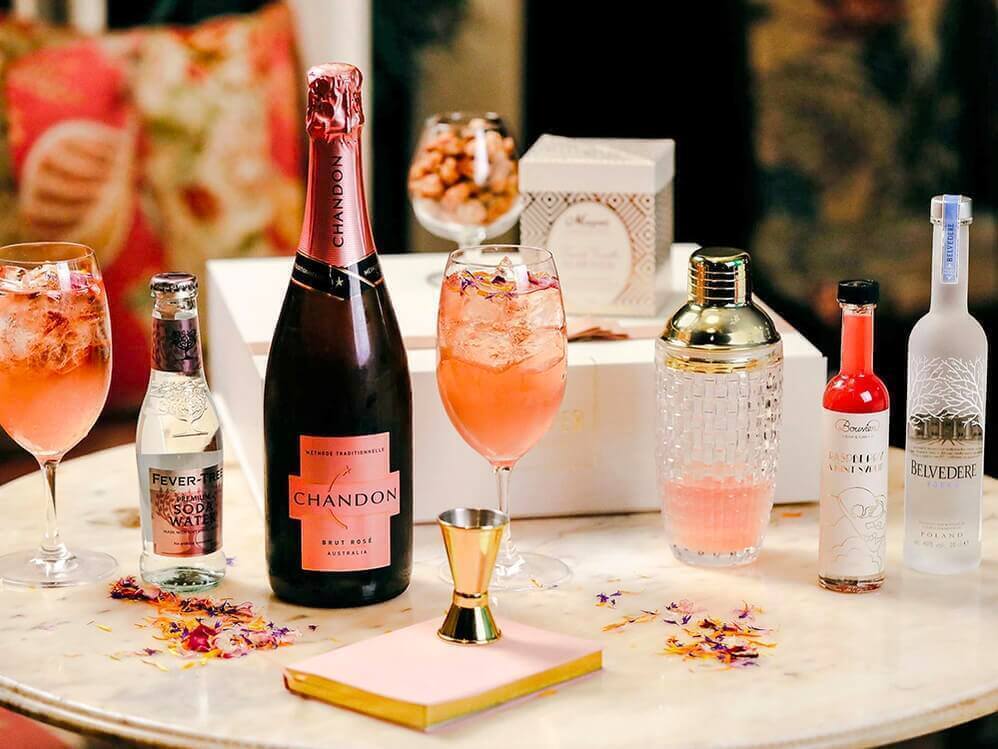 Luxury for fans of true pampering
Every mum deserves to be totally pampered and spoiled on Mother's Day, and the L'Occitane & Mulberry Silk hamper does just that. With luxury skin and body products, gorgeous gifts and sweet vanilla almonds to munch, she will be in heaven. Our pamper hampers have everything from aromatic candles to silky bathrobes, so you can find her favourite. We adore the Jurlique Rosewater hamper overflowing with little luxuries and a bottle of sparkling Moët Rosé.
Bubbles for lovers of champagne
For a stylish celebration, nothing says 'you're worth it' more than the bubbles in a champagne bottle. Choose from white or rosé, with a decadent selection of her favourite things from gourmet nibbles to pampering products. For lovers of fine food, try the fabulously indulgent Ultimate Foodies hamper with a bottle of Moët Brut to pop and sip. The Chandon Celebration hamper pairs bubbly sparkling wine with delicious crunchy sweet flavours and chocolate-covered berries.
Spoil Your Mum With A Gift From The Hamper Emporium
Pamper hampers for mum come in all shapes and sizes at The Hamper Emporium, so feel free to explore our complete collection for more inspiration. Make an effort and really spoil mum this year with the finest pampering gifts mums deserve. There are so many little ways you can pamper your mum on Mother's Day, but the best way is to order her a truly special hamper full of gifts to make her feel utterly adored.