Tips To Make A First Mother's Day Special
Author: Michelle Richards Date Posted:31 March 2022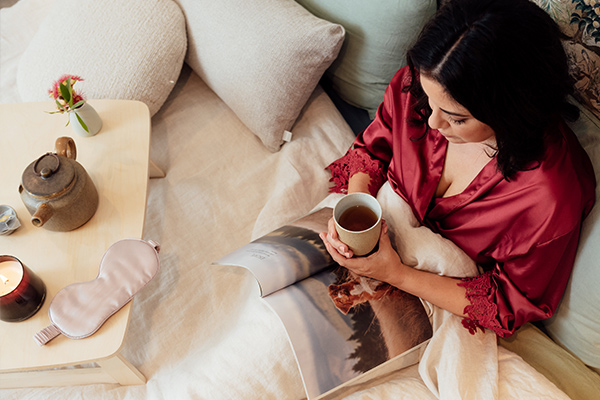 How To Shower Her With Love On Her First Mother's Day
Being a new mum and experiencing everything from the first tooth to the first laugh is one of life's most exciting adventures. It is also an exhausting time, with plenty of stress and sleepless nights. So, if it is her very happy first Mother's Day, she deserves to be totally spoiled. We'll help with ideas for ways you can make this experience something special.
TLDR: We know that with a new baby in the house, there won't be many spare moments to plan a way to make her first Mother's Day special. So, we're giving you plenty of warning and time to plan ahead. If you're completely time poor and worried about forgetting, simply add this L'Occitane Cherry Blossom Hamper to your cart, choose delivery in the week leading up to Mother's Day, and your work here is done. If you need more advice for things to do on the day, read on...
Every Mother's Day is a special occasion, but the first one is super significant. She is celebrating the creation of life, motherhood and soul-deep love for the first time. Here at The Hamper Emporium, we know gifting her a good night's sleep will be impossible. But we do know that giving her a break for the day is something she will appreciate and cherish.
These are our fun and fabulous ideas on how to make your wife's first Mother's Day extra special and make her feel appreciated and loved. Most importantly, these things to do on Mother's Day will provide total pampering and lovely memories of her special day. You can also browse our amazing collection of Mother's Day Hampers chosen specially for the occasion. Do not let her down!
7 First Mother's Day Ideas To Make Her Whole Day Unforgettable
A Clean, Sparkling House
The last thing any new mum has time for is cleaning, dusting and ironing every day. Plus, the last thing she wants to think about on this special day is how messy the house looks for guests. Treat her to a thorough clean before the weekend. Watch her face light up. A clean and cosy home has a calming effect and will get her special day off to a wonderful start.
A Leisurely Breakfast In Bed
We guarantee she would give anything to sleep in for once, and breakfast in bed is no real fun in the early hours. So make arrangements for feeding baby and make sure the important prelude is a lazy lie-in. Give her the invaluable gift of alone time, peace, and quiet. Then whip up all her favourite breakfast foods in the kitchen and serve her a Mother's Day feast to savour in bed.
A Card And Fresh Flowers
A little bit of tradition is vital on her first mothers day, so make sure you have written a thoughtful card (hint: you can include a message on your gift card when you order a hamper). Choose a big bunch of beautiful colourful blooms and tie them with string. Keep the bouquet in water somewhere secret until the big day. Then add some satin ribbon and bows and surprise her whenever you want. Any new mum will feel completely spoilt.
A Mother's Day Personal Gift
For a really personal touch, fill a pretty basket with choices of all her favourite small things. You could choose her favourite coffee or chocolates, a book or DVD she wants or even her favourite flower seeds. Make them as touching and funny as you can, and add little handwritten notes. If you want a hint of luxury, then order one of our sensational Mother's Day hampers!
A Totally Pampering Treat
Being a new mum is emotionally and physically exhausting, so help her unwind in the afternoon. Relaxation is powerful, so set the scene with aromatic candles and soft mood music. Treat her to a big fluffy bathrobe and slippers and make her put her feet up. Add in some luxurious body and bath products and she will love you forever.
A Dinner She Deserves
On Mother's Day, make sure she does not have to worry about preparing any meals. Make a spectacular brunch or afternoon tea and take her out for dinner at a new restaurant. If she wants to stay home with baby, then get creative. Try something mouth-watering from her favourite cookery book, order a takeaway or surprise her with a fabulous gourmet food hamper.
A Family Tradition She Loves
Of all the ideas for Mother's Day, creating a new tradition is the perfect one. Aside from showering her with all the wonderful treats, do something special together. Maybe you decide to walk along the beach, have a picnic at a local park (or playground), or have a cosy evening bonfire with sparklers and fun board games. Choose something she loves so you can repeat it every Mother's Day to come.
A Memory To Treasure
Make sure that mum's special day and all those cherished memories are documented. Take lots of first Mother's Day photos (this is super important) to put in her album or make a box of memories that you can add to each year. Collect handwritten notes and Mother's Day cards, or get friends or her own mother to write short quotes and poems. Whatever you choose, she will look back on each year and smile.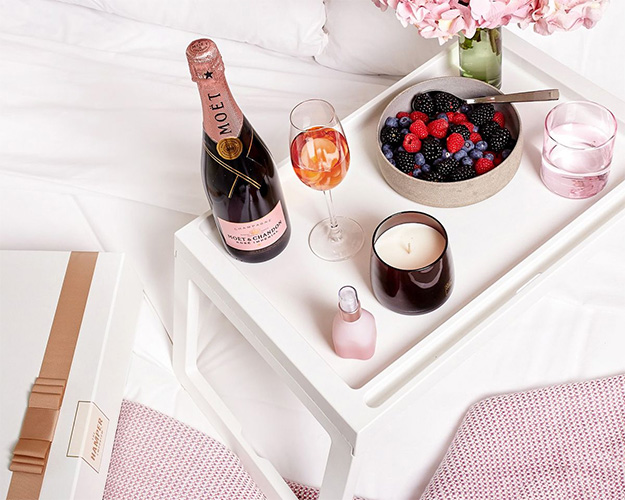 What Should I Do For Mother's Day At Home Alone?
Mother's Day is usually an opportunity to put your feet up and spend time with family. But if you're given the opportunity to really relax with some quiet time at home alone on Mother's Day, then seize the day. If you are not sure how to approach it, here are our tips for 1st Mother's Day ideas. Remember to enjoy it and pamper yourself thoroughly!
Buy yourself presents - get shopping and treat yourself to some special things.
Take the day off - do exactly what you feel like, even staying in your pyjamas all day.
Do something nice - plan small indulgences from chocolates to a relaxing bubble bath.
Change your mindset - celebrate motherhood and acknowledge everything you do.
Stay in touch - arrange a video call with family and friends so they can share your day.
Savour the time - try to enjoy your alone time and not put too much pressure on yourself.
Plan some events - arrange some fun get-togethers with others soon after Mother's Day.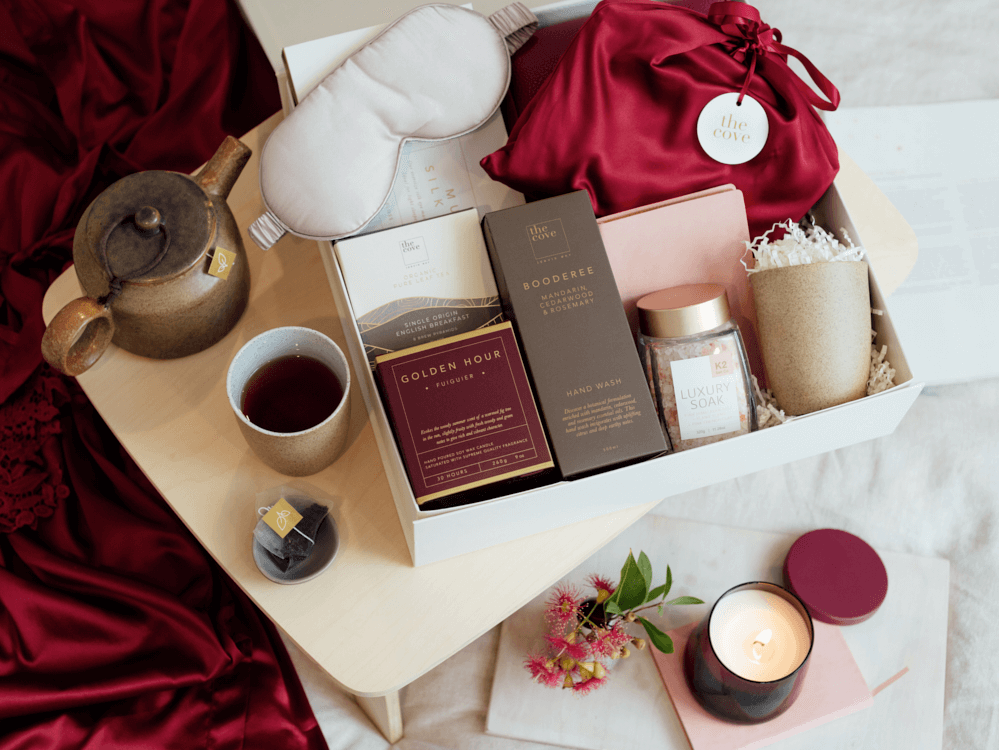 Add The Finishing Touches With The Hamper Emporium
Some of the very best ideas cost nothing, but if you want to add a beautiful finishing touch to the day, check out our collection of luxury hampers. Need some ideas? What about surprising her with a fabulous Luxury Tea & Relaxation Hamper hamper packed full of relaxing gifts she'll love like a feminine gown, organic tea, aromatherapy candle, bath soak, and more wonderful gifts. Or indulge her with one of our beautiful pamper hampers packed with everything she needs to really relax.
A first Mother's Day experience should be one that will never be forgotten. While most milestones are focused on baby, this one is all about her. Her first Mother's day gift should be something that brings an emotional tear to her eye knowing that you cared enough to make her day special.