Why Christmas Gift Baskets Are The Best Choice
Author: Michelle Richards Date Posted:30 November 2021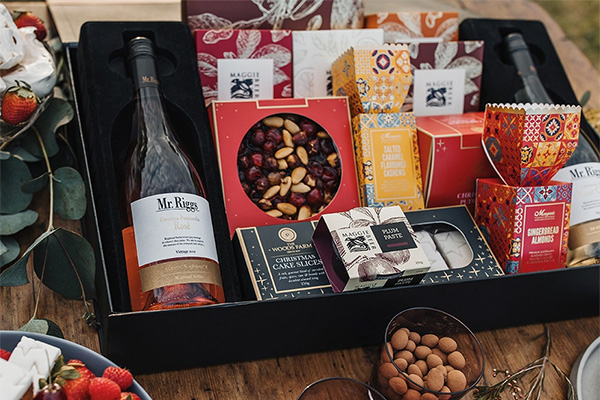 Send Your Seasons Greetings In A Special Way
With the busy season upon us, the time for choosing the right Christmas gift for relatives, friends, or even co-workers is here. What can I buy? What do they want? Where can I buy it? These are just some of the questions we can spend hours pondering, trying to think of the ideal gift.
Here at The Hamper Emporium, we think you really don't have to look any further. We're loving every minute packing and wrapping our fabulous and festive Christmas gift baskets ready to send to loved ones around Australia.
There's a huge variety of Christmas gift basket options and they're perfect for any age, preference and relationship. Whether you're choosing for a sweet tooth, someone who adores gourmet food, enjoys a glass of wine or needs some pampering, our sensational range of Christmas Hampers caters to all.
Our limited edition Christmas range makes an ideal choice for so many reasons. Find out exactly why we think our sellout Christmas gift baskets are the best presents. We guarantee you'll love them!
Our Ultimate Christmas Gift Basket Guide 2021
Not only do you have our amazing range of gift basket ideas to choose from, you also have the option to add a personal touch. You can create your own festive Christmas hamper! Don't fret if you don't know how to get started, just check out our handy guide on how to make your own Christmas hamper. You will soon be adding those thoughtful little touches that make the season of joy so special.
You can create custom gift baskets that are sure to make everyone's Christmas holiday unforgettable. Simply choose a container and a theme you think would be a perfect fit for your recipient, then add some magic and sparkle. If you're searching for festive inspiration, check out our popular gourmet food and wine hampers for some mouth-watering ideas.
Something Sparkling & Special For Every Family Member
Family gift shopping can be a challenge at the best of times, especially if you know your younger siblings are still wearing the sweaters grandma got them last year! You may feel you have to meet the needs of each family member while Christmas shopping. However, sometimes a single spectacular Christmas gift basket may be perfect for the entire family! Many of our gorgeous Christmas hampers contain more than enough goodies to keep everyone happy!
You can never go wrong with a delicious Christmas food gift basket. Most people enjoy the unique flavours and treats that arrive with the festive season, especially when they come in beautiful packages. Our Christmas Decadence Rosé & White Wine Hamper and the Christmas Bites with Moët Hamper are stunning Christmas basket gifts that can be shared amongst the story-telling, cheer and laughter this festive season. If you need great gift basket ideas for couples at Christmas, you can cheat a little and give them a gourmet hamper to share.
If you have a family get-together and want to surprise each of them with the best of the best, then go all out with the stunning Celebration of Christmas Hamper or Deluxe Christmas Hamper. These indulgent gifts are the pinnacle of our Christmas gift baskets, offering delicate French Champagne, premium Australian wines and a mouth-watering array of festive delights.
Seductive Christmas Gift Baskets For Your Other Half
Not sure of what to get your beau or bestie this Christmas? Why not get them a gift basket to please and pamper! Instead of choosing between the things they love, you can gift them all in one fabulous hamper. It doesn't have to be complicated; you can pick anything from their favourite wine to their favourite gourmet delicacy. There are several stunning ideas for couples too, made especially for caring and sharing this Christmas.
Spending the festive season with your loved one can be an unforgettable experience, especially when there are gifts involved. Here at Hamper Emporium, you can choose the best Christmas gift basket for your partner to show you care. Starting from our affordable and perfectly Christmasy Christmas Cheer with Red Wine Hamper, featuring our favourite sweet and savoury treats, all the way up to our decadent Christmas Icons with Moët Vintage Hamper there's something to impress.
There's no limit to the ideas of what to get your favourite person this Christmas. You can surprise them with summer cocktails and festive bubbles with a Chandon Cocktail hamper for her and him. Or choose from our enticing range of luxury Pamper Hampers, making them feel extra special this Christmas.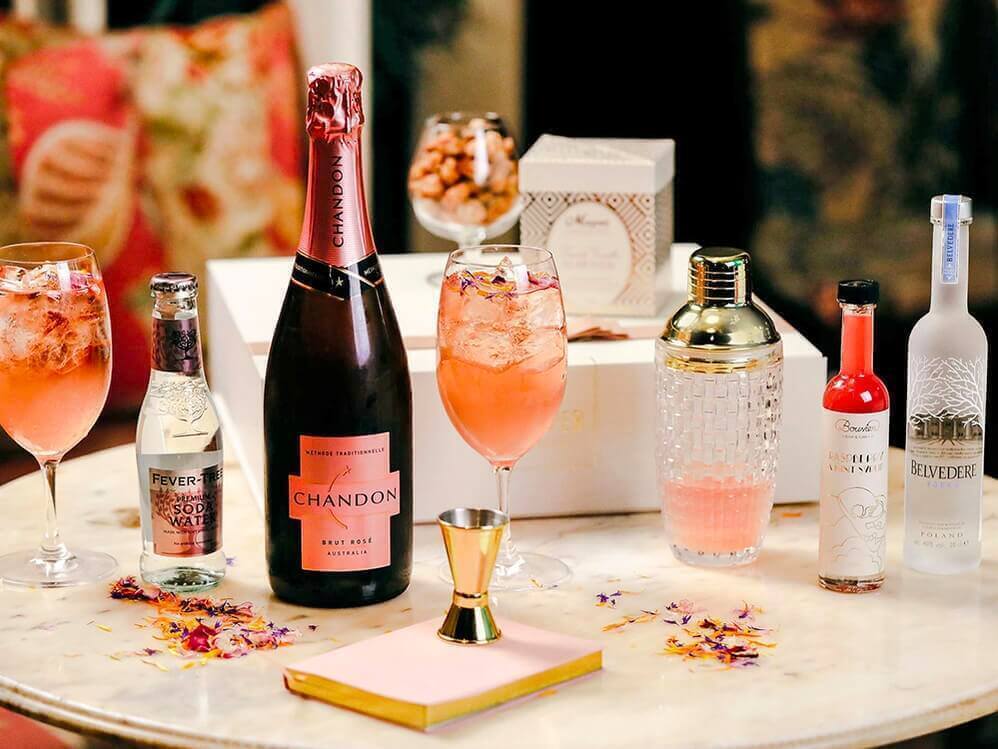 Cheery Festive Gift Hampers For Your Co-Workers
One thing is for sure, Christmas gift baskets are one of the best gifts for a corporate or business environment. Gone are the days of getting your colleague a gift card because you don't have the time or energy for shopping. You can treat them to a festive hamper they will love, and even get to share it if you're lucky! So this year, give your workmates the biggest surprise by delivering a gorgeous gift basket or hamper packed with festive joy.
We've made it easy for you to pick the right gift basket for your colleagues here at The Hamper Emporium. All you have to do is remember their favourite things! Maybe they mentioned enjoying a smooth Cabernet during their last vacation and voila! You have the Red Wine & Sweet Bites Hamper to put them in a festive mood, or the Chandon Spritz Celebration Hamper just made for summer afternoon relaxation.
If there's that one workmate always attending beer festivals, then look no further than the premium Beers of Australia Hamper. When your teammate is having a stressful time, bring some Christmas relaxation with the Men's Relax & Indulge Hamper. Not only will your gift baskets be thoughtful, but your co-workers will probably be talking about them for the rest of the coming year!

The affordable Christmas Cheer hamper is only $79 with free delivery Australia wide!
Send A Hamper Of Christmas Cheer To Their Doorstep
We know you'll be completely spoilt for choice when you browse the full range of hamper categories and decadent gifts or our dedicated Christmas gift baskets. You're sure to find the perfect Christmas gift idea that will bring a happy moment to your nearest and dearest. Send season's greetings and your love straight to their door and spread the joy of Christmas far and wide.
Start your Christmas list today and get in the festive spirit without leaving your shopping until the last minute!