Why Personal and Corporate Branding is Critical to Success
Author: Nikki Barnett Date Posted:1 December 2020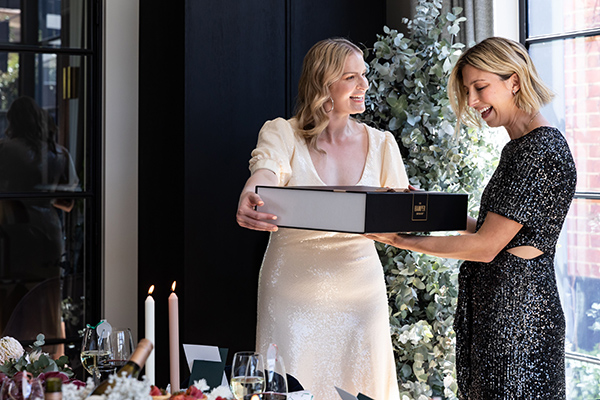 Create A Brand Customers Trust
Running a successful business in the highly competitive world we live in isn't always just about having the best product in your niche or delivering the highest quality. You can be the very best but still not be noticed. 2020 has been a very different year. If you want new ideas for corporate branding examples, you need to look at personalising your branding strategies.
Connecting with your audience starts with the way you engage with your staff and clients, and the way your present your business to the world. Creating a brand identity will shape your business and the way customers view it. Branding isn't just the logo you design, the font you use, or the services and products you sell. Your brand is your chance to tell your customers a story. YOUR story.
Find out why personal branding is important in today's economy with interesting statistics on corporate and personal branding.
Share your visions and goals – as a person and a business
This is where personal and corporate branding come together. A brand is a feeling that a business evokes in customers. That feeling is what makes your business special and unique. If customers trust your business to be the best and to deliver what you promise, you are on a winning streak. Because doing business is about sharing visions, passions and goals.
A brand isn't built overnight. Creating a personal brand identity takes time and investment. Beyond financial investment, the best personal and corporate branding examples show it's essential to invest in yourself as a personality as the face of your business.
Have you ever wondered what customers truly think about your brand and what is important to them? Well, keep on reading because statistics are a great way to get to know your market and target audience and understand where you might be going wrong. We share with you top personal branding strategies you should know about in 2020, and show you how corporate hampers can help your brand.
Top 10 personal branding statistics 2020
1. Authenticity
Statistics show that 86% of consumers say authenticity is a key factor when deciding what brand they like and support. Honesty and consistency are big factors in building trust with customers. One of the best personal branding tips is to be authentic. People are increasingly distrustful of pushy advertising and direct marketing campaigns. People want to find and support businesses that care about more than just profit. Being authentic has become critical for brands in 2020. Genuinely following a cause or sharing what makes you passionate about your industry will resonate with your customers.
2. Trust
Consumer trust statistics 2020 show that 81% of consumers say they need to trust a brand before buying from them. Being honest and authentic with your customers is the best way to build trust. Personal trust builds strong business relationships. Engaging meaningfully within your market, interacting on a personal level, and reaching out to your customers is the best way to build trust. Consumers care about brand promises and the brand's impact on society. If you make a brand promise, make sure you see it through. If a brand has successfully built trust, consumers will reward them with strong customer retention.
3. Choose a colour for brand recognition
Colour improves brand recognition by up to 80%. Colours can evoke emotions and are a great way to create a personal brand identity. Choosing your brand colour wisely is a way to influence people's perception of your brand. Take a moment to think of some successful corporate branding examples. What brand do you envision when you think of the colours red and yellow, or blue and yellow? Admit, you thought of McDonalds and Ikea, just like us!
4. First Impressions
We always say, 'don't judge a book by its cover' but it takes a person only 0.05 seconds to form an opinion about your website or logo. Will they judge you if it isn't perfect? No, but make sure the time consumers spend on your website is an enjoyable one to remember you by.
5. Brand Consistency
Statistics show that brand consistency boosts revenue by 33%. Consumers find it easier to remember and recognise a brand they've interacted with before if they stay consistent with their brand images, messaging, and values across all channels. Confusion isn't helpful so stick to what you know and who you are. Humanise your brand, so customers can identify with you and see how your brand fits their life.
6. Transparency
A 2018 survey found 66% of consumers think transparency is one of the most attractive qualities in a brand. By 2020, that figure had jumped to 86%. In the era of fake news, social transparency is critical for personal and corporate branding success. People want more from the brands and companies they buy from. CEOs and company ambassadors should be on social media to share their voice and encourage followers to do the same. The biggest successes in 2020 for corporate branding strategy examples were companies who focused on social media transparency.
7. Have a voice on social issues
We all have an opinion and we all care about social issues. We want to know that the people behind every business and brand also care. Being vocal about social issues can be scary, particularly considering 64% of consumers say they would either buy from or boycott a brand based on their position on social issues. If your brand is vocal about social issues you truly believe in, honesty and transparency will win you some life-long customer relationships. This is especially important for startups building a personal brand identity.
8. Customer Service
Show your customer they are number one. Consumers base their purchasing decisions on a customer service experience. In Australia, 74% of consumers say customer experience helps them choose between buying options. Efficiency, friendly service, being knowledgeable, making human interaction easy, having a loyalty program, personalisation, and a good online experience makes you stand out from a crowd.
9. Be Unique
A surprising corporate branding statistic is that 72% of the best brand names were created using made-up words or acronyms. Clearly, consumers love original thinking. While it's important to avoid anything too abstract or confusing, a name that creates a unique image in someone's head will help your brand make an impact.
10. Content and customer reviews
People don't just want to see which celebrity has bought and recommended your brand, they want to see if their neighbour down the road loves your product and brand. The more positive content there is online, as in reviews, comments, personal stories, and videos shared by other customers, the bigger the chance of your brand adding a new customer to your list. 79% of people say that user generated content has a high impact on their purchasing decisions. Consumers want the opportunity to hear your story and learn more about your brand.
Your personal and corporate brand is your chance to tell your story. Make it a good one.
Personal branding done right is the biggest asset for your business. Finding ways to connect one on one with your customers will help you share your brand story. The likes of Richard Branson, Oprah Winfrey and Steve Jobs have proven the importance of humanising your brands and giving the consumer a face and personality to identify with.
Here at The Hamper Emporium, we can support your business with successful corporate branding. As Australia's leading luxury gift hamper business, we delight in helping you show appreciation to staff, clients and business partners. For something extra special, order a gift basket from our Chandon sparkling wine range. Every Chandon hamper you purchase gives you the chance to win the ultimate weekend getaway to the Yarra Valley. The Hamper Emporium and Chandon have partnered to offer you and five of your closest friends or your work mates the chance to win a once in a lifetime luxury experience.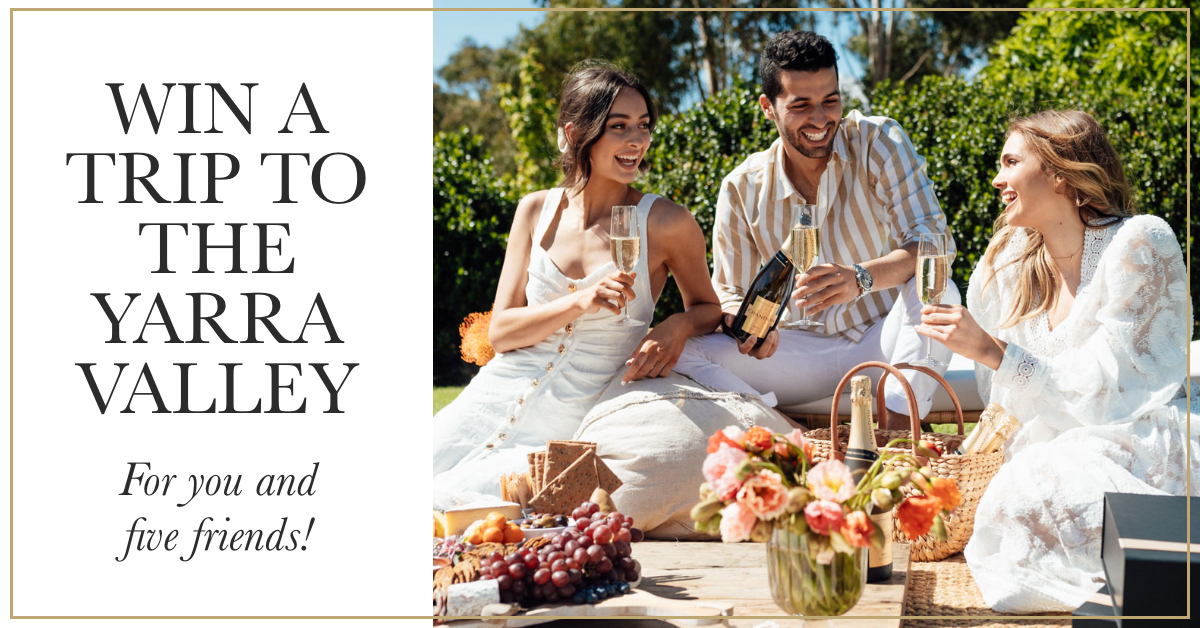 Browse our Corporate Hampers and branding options and call our team to get a quote now. This is the most important time of year to show your most valued people that you care and hope to extend your business relationships into the next year. If you need a simple way to send a branded corporate gift Australia wide, an end of year staff or client gift is a great idea. Our Christmas Hampers are available now for immediate delivery. We can personalise your gift and support you in many ways. Get free deliver Australia wide for your corporate gifts direct to any recipient's doorstep. Don't forget to take advantage of our bulk order discount.