Working From Home vs The Office: Pros & Cons To Consider
Author: Nikki Barnett Date Posted:8 April 2021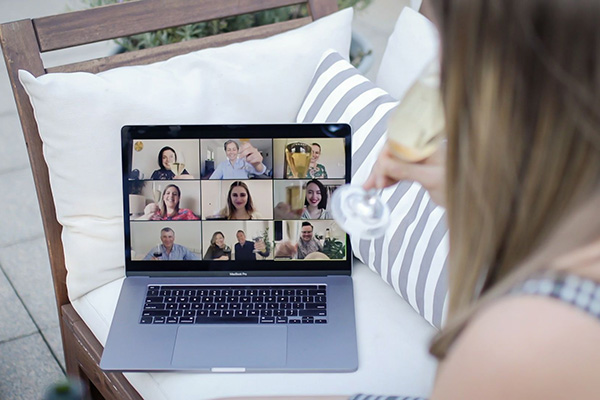 Working From Home: Tips For Success And A Stress-free Life
As the vaccine is rolled out, and coronavirus restrictions in Australia are lifted cautiously, many companies are debating the move back to the office as we attempt to adjust to a post-COVID business world. As businesses reopen, each has a unique set of challenges and concerns, from how they can adequately protect people to dealing with a changing office culture. There's a lot to consider before deciding whether returning to the workplace or offering remote opportunities to staff is the right move forward for you and your business.
Working from home is the new normal, and flexible working looks like it's on track to outlast the virus. So, now is the time for business leaders to seize the day and think about how the workplace can evolve to take advantage of the future new normal. Returning to the office after working from home during COVID-19 has been welcome for some. Others have taken advantage of the shift towards remote work. Do you want to carry on working from home once restrictions have been fully lifted?
Here at The Hamper Emporium, we know there are both pros and cons for remote working vs office working. It's time to really weigh them up and make some decisions for the fast-approaching future.
Seize The Opportunity For Improving Your Work-Life Balance
Over this last year, many of us have recognised the wonderful benefits of working from home. We've started to favour our new work-life balance, even above better pay. A recent Instagram survey showed that four out of five Millennial and Gen Z Australians are also better off financially than before the pandemic.
Companies have been weighing up the pros and cons of working from home for employers too. There are far-reaching benefits, and the prevailing consensus is that the way forward is a flexible new system. This would mean many employees will be offered the chance to work remotely permanently. Others will have the option of a combination of office and remote work. Does that make you excited or full of dread?
What Are The Pros And Cons Of Working From Home?
If you're considering telecommuting permanently, then here are the remote work from home pros and cons. Remember, when things return to normal, added pressures like homeschooling and surprise lockdowns won't be there, bringing more advantages.
Advantages of working from home:
You will have more independence and work flexibility. Homeworking allows you to wear what you want, create a personal workflow, and increase remote work productivity.




There is no stressful, long commute to and from work. This saves you time and money, can improve sleep patterns and reduce your stress levels dramatically.




While you may have certain distractions at home, they are much easier to control. In the workplace, there are constant interruptions from coworkers and office-based noise.




Your day can be controlled more easily, especially your stress levels. You can take breaks whenever you want or go for a short walk when you need to relax.




You can often save money by writing off your home expenses against tax. Not only that, but you will save the cost of your daily commute to and from the office.




Working from home can give you increased satisfaction and control over your life. It allows you to improve and maintain a good balance between work and personal life.
Disadvantages of working from home:
For those savouring the thought of a successful work from home strategy, here are the potential pitfalls to consider before you take that final plunge.
You need to be very self-disciplined and motivated. Getting dressed, starting work on time, and focusing on it when you are at home is not as easy as it sounds.




It's hard to create a firm line between work and home life. There can be less distinction, making it all too easy to overwork and harder to relax and shut down.




It can sometimes be isolated and lonely. Working every day without personal interaction with teammates and colleagues can lead to a growing feeling of disconnection.




You lose some of your personal living space to your new work setup. Creating an office space to separate the two parts of your life can also result in a cost.




There's less opportunity to learn from colleagues and peers. Working from home means you need to actively seek out courses, networking and opportunities to develop.




Your relationships are much harder to establish and develop on all levels. When there is no face-to-face communication and connection, it takes hard work and commitment.
How To Set Your Team Up For Success While Working Remotely
When working remotely, team morale and keeping everyone motivated and productive is paramount. As much as this is a challenge, there are some quick and easy things you or your employer can do. These are also things you will benefit from yourself if you're working solo!
Daily check-ins
Use several different communication methods and make sure there is daily contact. These can either be one-on-one with work mates or team calls. It's important to create a forum where everyone knows they can air any concerns. Video conferencing, in particular, can help reduce feelings of isolation.
Communicate regularly
Working from home is much more satisfying when communication is fast and frequent. For example, use video for meetings, but IM for urgent matters. If everyone knows the best time and way to reach each other, everyone, including you, shares information and feels supported.
Social interaction
One of the essential things when working remotely is a structured way for everyone to interact socially. Having time for informal conversations and getting to know new people is vital. It's also good to schedule events, informal chats, or activities where everyone can relax and have some fun.
Emotional support
It is also important to acknowledge that some home workers can experience stress while adapting. Providing a forum to listen to each other's concerns can make a world of difference. Empathising with each other's struggles can reduce stress and any feelings of isolation.
How Do You Celebrate Team Success Remotely?
Celebrating success and work milestones as you would in an office setting is even more important than normal. Working from home means you don't have the same type of interactions with colleagues, and daily praise can easily get lost. Acknowledgment of small successes along with communally celebrating major milestones is vital, particularly if other team members are office-based. Working from home gifts help your remote team feel like they are part of the action.
Remote employees need to be a part of any events and have their accomplishments celebrated from afar. Everyone needs to feel like part of the action. Nothing will unite them more than a thoughtful Hamper Emporium gift packed to the brim with luxury. They can even be corporate branded hampers to send a message of unity.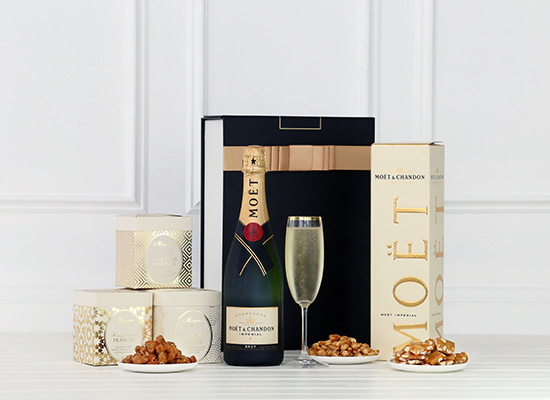 If your company is having a gourmet lunch, then order one of our delicious food and wine hampers to be delivered, so remote workers can join in. Celebrating a big new contract win or hitting budget? Then send them a bottle of celebratory champagne to toast with colleagues over video chat. Even some delicious chocolates and nibbles are guaranteed to make remote staff feel extra special and part of the winning team alongside their office-based peers.