Finding The Perfect Love Messages For Him
Author: Nikki Barnett Date Posted:2 February 2021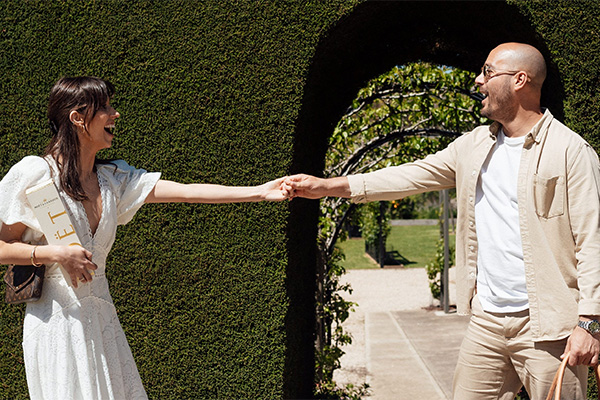 Surprise Him With Romantic Love Notes And Treats
Romance and men go hand in hand, but both can be equally beautiful, mysterious and frustrating. On the whole, men tend to find it more difficult to express their emotions than women, and some even seem totally immune to the subtleties of romance!
Despair not! Here at The Hamper Emporium, we think that if you've hooked your dream man and love his company, then you should let him know! It's easy to express your adoration by sending sweet love quotes or writing little love messages for him. Show him how deep your emotions run and make him feel loved every single day with cute love letters to make him smile.
Any time is the best time to send him romantic love messages and gifts. Do something thoughtful or surprise him. All these small ways to show love can have a big impact, especially if he's been having a challenging day. 'I love you' messages for him can come in many shapes and forms and turn everything around with small gestures that brighten his day.
10 Cute And Thoughtful Ways To Show Him You Love Him
Men love compliments and romance too! Many believe that men aren't sensitive, but we think they just like to hide it well. Guys can be romantic when they want to be, and some are even hopeless romantics at heart. Even the most macho of men like to know you're thinking of him, and adore being sent spontaneous love text messages for him or being showered with gifts.
If you don't see that soft side of him very often, then it's time to make some grand romantic gestures. A love letter or romantic message for him can come in many forms. It's time to get creative!
Write him love letters—leave cute little love notes for him all over the house. Hide them in every room, the wardrobe, his pockets, his wallet, and even in the fridge.


Pack a romantic lunch—choose his favourite ingredients and make some heart-shaped cakes. Add funny lunchbox love notes for him to open while he's away at work.


Plan a cosy picnic—what's more fun than a picnic at the beach or in the park? Bring a beautiful blanket, and a picnic hamper packed with true love messages for him!


Read him a romantic book—there's nothing cosier than snuggling up and reading him your favourite book. Leave it by his bedside filled with love notes for him to wake up to.


Buy something he loves—if there's something you know he's wanted for a long time, then treat him. Remember, romantic gifts don't have to be saved for special occasions.


Write a love song—there are no better love note ideas for him than a beautiful poem or song. They put the magic of your relationship into words, and he will treasure them forever.


Make a memory album—put together a lovely scrapbook of your lives together. Fill it with photos, memorabilia, romantic quotes and unique 'I love you' notes for him.


Write a love list—write down a list of all the small things you adore about him. Leave it on his bedside table as a lovely good morning message for him. It will make his day.


Pamper him rotten—light the candles, run the bath and pop open his favourite bubbly. Treat him to an evening of relaxation and chase the cares away with sweet love note quotes for him.


Make it action-packed—one of the best love message examples for him is to combine it with activities he loves on an outdoor adventure. You'll both feel more connected when doing something together, so enjoy it!
Love Notes For Him From The Heart Should Include Food
Yes, food really is the way to any man's heart. Sometimes romance doesn't need to be more complicated than his favourite meal, which instantly takes him to his comfort zone. Show him how much you care with a romantic candlelight dinner or treat him to his favourite restaurant steak. Whip up a delicious dessert, get creative, and put a sweet little love letter for him under every dish!
If you're messaging a long-distance love, plan something exciting for the weekend and send cute 'I love you' text messages for him to read at each meal of the day. He will look forward to it whether it's a gourmet meal or a leisurely breakfast in bed. There are so many tender ways to show love, so take the time every day with daily love notes for him to read. It's all about knowing what he likes and wanting him to enjoy it to the full.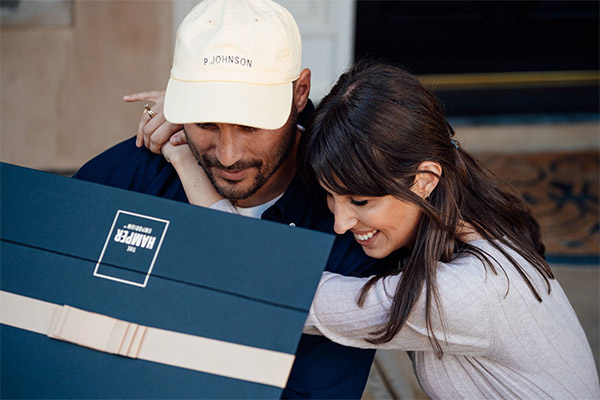 Set His Heart On Fire With Men's Pamper Hampers
Life can be hectic, so remind yourself to stop and seize each opportunity to do something special together. If you're short on time, then something as simple as sharing a delicious hamper of wine and nibbles can be a great way to add romance. Browse our decadent collection for everything from select champagne to tempting gourmet food and men's pampering hampers. As great love messages for him go, you will be completely spoilt for choice. The best thing is they are something you can enjoy and savour together!
You can include a special romantic quote or personalised love message on a free gift card for him when you send a gourmet hamper. Here are our top hampers to inspire you that would suit a special occasion to write a little love letter or sweet message for your man.
He won't be able to resist with this beautiful gift basket and card with a love note for him. Artisan crackers pair with lush tapenade, quince paste and delicious semi-dried Mediterranean tomatoes. There's toffee popcorn brittle and triple choc fudge to tempt too; all rounded off with a smooth Cape Mentelle Trinders Shiraz Cabernet to share. A stunning combination of gourmet food and sweet treats.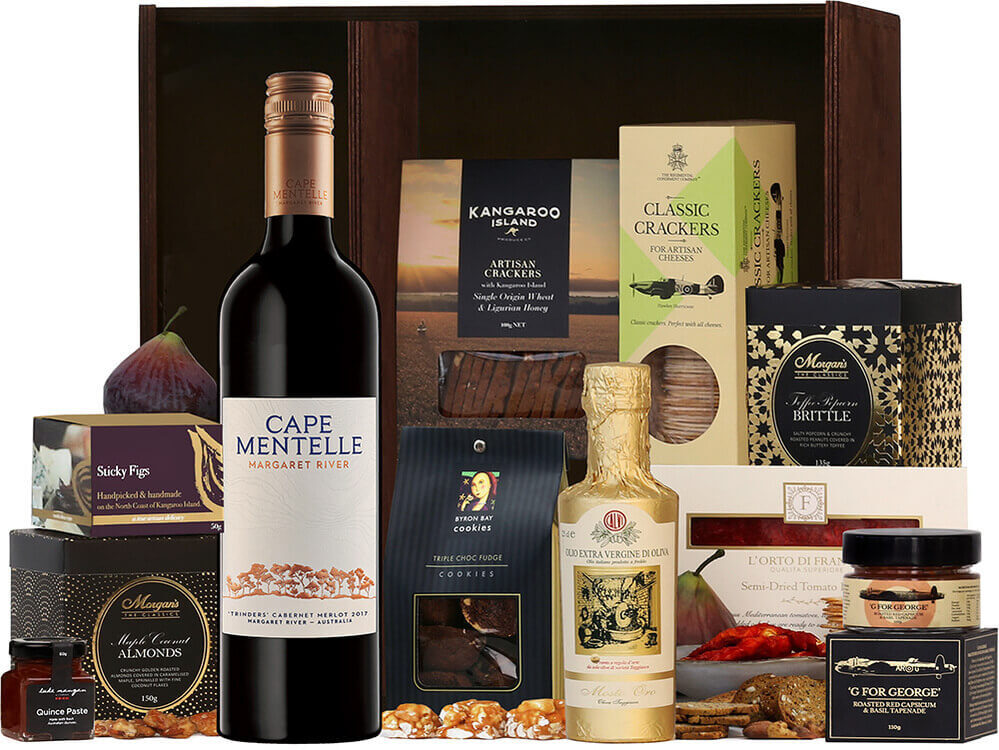 If you're looking for a love note for him on Valentine's Day or for a special surprise, this hamper is exquisite. It's packed with delicacies from delicious Kalamata olives to cold-pressed olive oil. With a range of fresh, savoury nut mixes and Kangaroo Island crackers, his mouth will be watering. Pop the cork on the Moët & Chandon NV Champagne and toast your love together.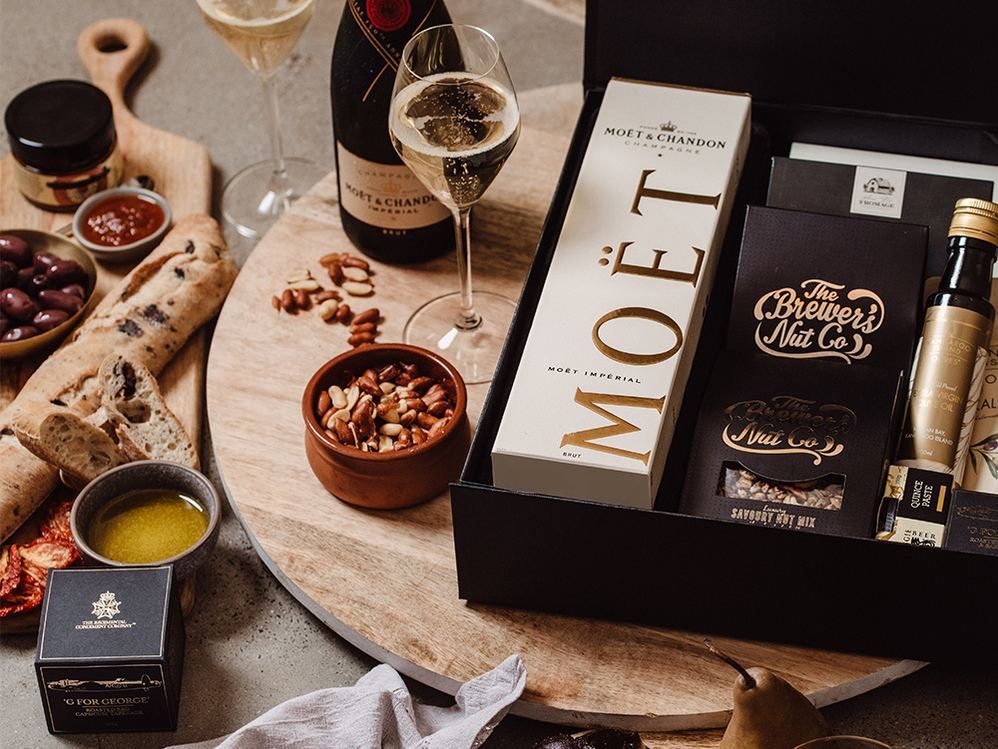 He'll appreciate this romantic gesture if Scotch is his tipple - spoil him with everything he needs to make and enjoy fantastic cocktails at home. There are four different Glenmorangie whiskies to savour, from the rich, elegant Lasanta to the extra matured The Quinta Ruban. He can mix with fiery spiced orange ginger ale and serve with savoury nuts and toffee popcorn.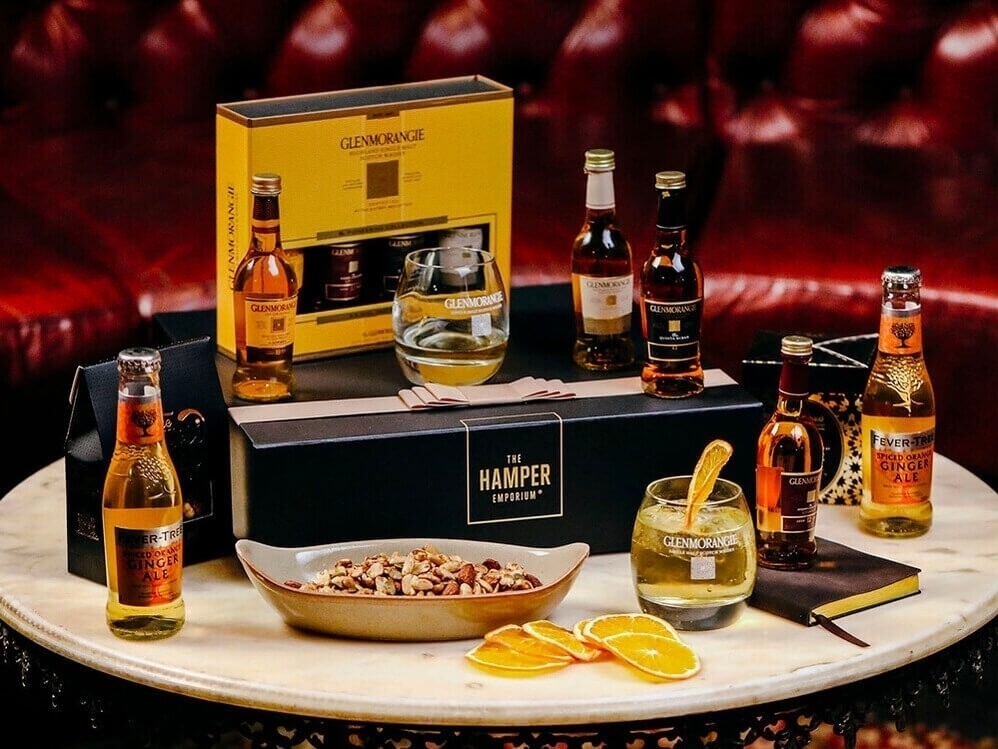 Every man will love this indulgent, decadent hamper, also available with or without a bottle of wine. There's a luxurious bathrobe in charcoal to slip into and a range of manly treats like Bourbon Wood cleansing products to relax him. Of course, there's also gourmet sweet treats and a divine bottle of Shiraz from Cape Mentelle. It's a romantic 'I love you' message for him he will remember!
Be spontaneous, and do something to surprise him. As Valentine's Day approaches, take a chance on love and write a love letter to your boyfriend or husband to tell him how you feel. It's these little moments that celebrate your relationship that remind you both why you fell in love. Send a Valentine's Day hamper and make it a date.