Writing the Perfect Christmas Card Guide
Author: Nikki Barnett Date Posted:28 November 2020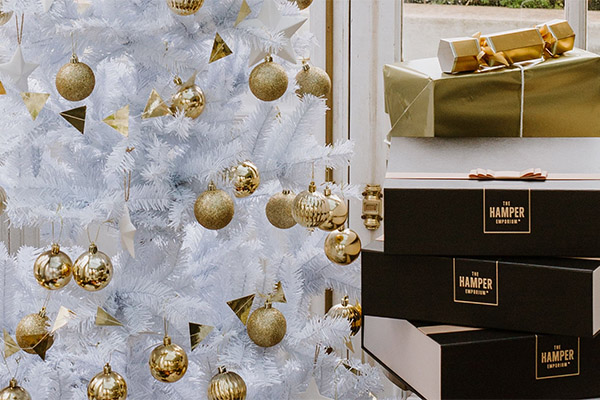 Ho Ho Ho—A Guide To Christmas Card Etiquette
Whether you are writing a Christmas card greeting to close friends, family, business associates or neighbours, it's not so easy to put your feelings down on paper or sum up the unforgettable year your family had.
There are so many important things on your holiday to-do list, the last thing you want is to worry about what to write in your holiday card. Our guide will help you find the right vocabulary and tone for absolutely everyone on your list.
How to personalise your Christmas cards
Make sure you use the right tone of voice to personalise your Christmas cards for everyone on your list. Use formal and appropriate titles for your boss, clients, or colleagues. Keep the writing professional when thanking customers or staff, and when writing on behalf of the business.
If you're sending a card to friends or family, keep it casual. Add some funny Christmas lines if the gift recipient is someone who enjoys a good laugh. But make sure that the humour is always appropriate, no matter who the recipient is.
Including some religious quotes or Christmas bible verses can be special for those who share the same faith as you and those that celebrate their faith during the holiday season. Always remember to be respectful of everyone's personal or family's beliefs.
What to write in a Christmas card:
Start off with a short and sweet greeting followed by a very traditional sentiment like 'Merry Christmas' or 'Happy Holidays'.




Next, base your text on the type of relationship you have with the gift and card recipient. Share a heartfelt message with someone close to your heart. Add some shared memories and funny stories of the year that's nearly over.




Conclude with some comments about recent news or special occasions coming up for the family in the new year.





Christmas card sentiments 2020
Here are some examples for Christmas card messages to give you inspiration so you can create your own original and meaningful greeting card sentiments.
Classic Card Inspiration (for family, friends and neighbours):
Have yourself a Merry little Christmas, let your heart be light.

May the spirit of Christmas be with you throughout the New Year.

Have a holly, jolly Christmas and a Happy New Year!

All I want for Christmas is you. I can't wait to celebrate our holidays together this year.

The magic of Christmas never ends and its greatest of gifts are family and friends.
Funny Card Inspiration (for the boyfriend and anyone else who enjoys a good laugh):
There's snowbody like you.

May your fun be large and bills be small this year. Merry Christmas!

May you never be too grown up to search the skies on Christmas Eve.

Be naughty. Save Santa the trip.
Religious Card Inspiration (for the parents, grandparents, neighbour):
God bless you at Christmas and always

Holy Christmas Night. On this holy night may your heart be illuminated with love, joy and peace. Merry Christmas to all!

For today in the city of David there has been born for you a Saviour, who is Christ the Lord. – Luke 2:11
"Mankind is a great, an immense family. This is proved by what we feel in our hearts at Christmas." – Pope John XXIII
Business Christmas Card Inspiration (for the boss, staff, colleagues, employees, clients):
Merry Christmas! Looking forward to a successful year!

May the good cheer last throughout the year.

We appreciate your business and wish you the best in the coming year.

Happy Holidays and warm wishes for the new year!
Quotes go a long way to add some extra festive spirit
Christmas Card quotes are always a great addition for any holiday card. Here are some favourite Christmas quotes to include for traditional and joyful messages, as well as some popular, fun Christmas quotes perfect for your holiday cards.
"I will honor Christmas in my heart, and try to keep it all the year." - Charles Dickens

"Christmas is a season not only of rejoicing but of reflection." – Winston Churchill

"Christmas is doing a little something extra for someone else" - Charles Schulz

"Christmas waves a magic wand over this world, and behold, everything is softer and more beautiful." - Norman Vincent Peale

"The excellence of a gift lies in its appropriateness rather than in its value." - Charles Dudley Warner

"If kisses were snowflakes, I'd send you a blizzard." – Anonymous
Last but not least
Do not forget to sign your Christmas card. Use a warm closing for family and friends and formal titles for those you do business with. You don't have to handwrite every Christmas card. These days, you can personalise Christmas cards with a photo and greeting easily online.
Here at The Hamper Emporium, we offer FREE gift cards with every order. On top of that we offer FREE gift-wrapping plus FREE Australia-wide delivery for every gift basket.
Browse our wide range of luxury gift hampers and order your Christmas hamper now. You'll be impressed with the gorgeous hamper presentation along with the range of luxury gifts suitable for men and women. Our sell-out Christmas Hampers are enjoyed by people of all ages, no matter if you are 18 years or 99 years old. There are many occasions to spoil a loved one with one of our unique hampers. Say 'I love you' to the new girl in your life, show some appreciation to parents at Christmas, or surprise an office Secret Santa. We have something special for everyone in your life.