Apology Gifts And Other Ways To Say Sorry
Author: Nikki Barnett Date Posted:16 May 2022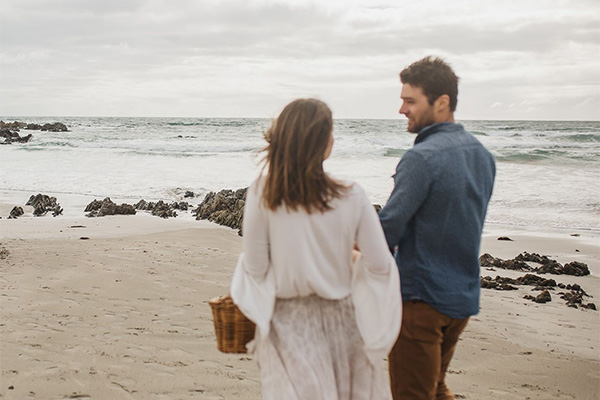 When We Make Mistakes, Apology Gifts Can Help Put Things Right
Disagreements and misunderstandings are a part of everyone's lives. In those tense moments, we all sometimes say or do something that accidentally hurts others. We can also make mistakes now and then that unintentionally cause a rift with someone we care deeply for.
When we realise what we've done and come to our senses, we know a heartfelt apology gift is in order. Depending on the circumstances, saying sorry can sometimes feel like an uphill task. It can be hard to find a way to break the ice and take that first step towards an apology or reconciliation. Sometimes saying sorry is simply not enough, and other times words alone don't get the message across as well as we'd like.
What is a creative way to say sorry? People who are hurting can be angry and think irrationally, which can temporarily cloud their ability to forgive. That's where good ideas for apology gifts can give a guiding hand. Gift hampers sent with an apology message offer the chance to say sorry and share your thoughts. Apology hampers are a way to help you to be heard without having to speak.
How To Say Sorry With Gifts From The Heart
Any apology means admitting we were wrong, and a sincere apology can go a long way toward mending any relationship. So, it may feel like a simple apologetic gesture is not enough. Our relationship with the person will determine the kind of approach we take and whether different ideas for apology gifts will help smooth our path. That's why we've got a few suggestions for gifts to say sorry to take the creative load off your shoulders. If you need inspiration on what to give as an apology gift, these ideas are warm and genuine.
Put it in writing
A tried and true method to apologise is by writing down what you want to say. You can pen something lengthy or short, depending on what suits the situation. If they like poetry, then try your hand at a few rhymes and a poetic vibe to make them smile. Or why not have your apology encased in an exquisite frame? If they usually appreciate a humorous touch, try "Sorry I hurt you" on a packet of band-aids. Just make sure the message is genuine!
Order an apology gift delivery
One of the ways to truly say you're sorry is to brave the storm by arranging a surprise apology gift delivery. You can order online, but it's nice to take it with you for a really personal touch. Choose from lovely apology gift hampers for her, chocolates, candle, teddies with flowers and a note, or whatever you feel will help get your apology heard. This way, they can always be reminded of your efforts to make peace when words weren't enough. If you're not sure if arriving in person to offer your gift will be well received, an apology gift delivered with a card asking for a chance to talk is a safer option.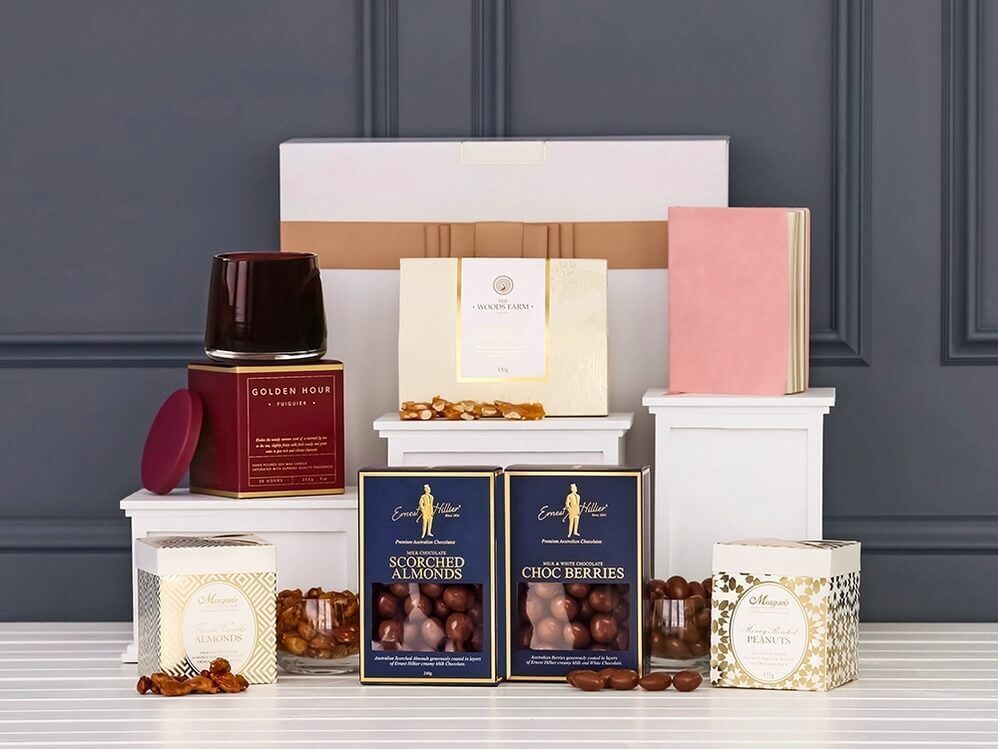 Let them sleep on it
One of the best times to check whether you've been forgiven is once someone has had a chance to sleep on your apology. 'Never go to bed on an argument.' is a well-known quote, so why not add a fun side? Complete your personal apology with something they can actually sleep on. It could be a nightshirt printed with 'I'm Sorry' or a cuddly blanket with 'Please Forgive Me.' You could even print a picture of your favourite memory with them on a snuggly blanket!
Say it with a great meal
When all else fails, try an approach that goes directly to their stomach (and heart). Everyone has something they love to eat, and their favourite foods will never fail to make them melt. Invite yourself over with all the ingredients to make their favourite slap-up dinner. If you can't cook, find someone to do the honours, then invite your friend or loved one over for their apology meal. Or why not order a delicious gourmet hamper for him made for caring and sharing?
Appeal to their tastebuds
If the person you're reaching out to has a sweet tooth or prefers snacks, you can choose those as gifts. Sorry gift baskets with apology treats are a great way to comfort those who feel wronged. You could give organise a picnic with yummy snacks and a bottle or wine or a few beers to give you each a chance to talk it over. A quiet picnic outdoors also gives you both some privacy to talk freely. Surprising them with chocolates or their favourite treats is a simple way to make your apology personal. These thoughtful apology gifts will certainly show how sweet you can be!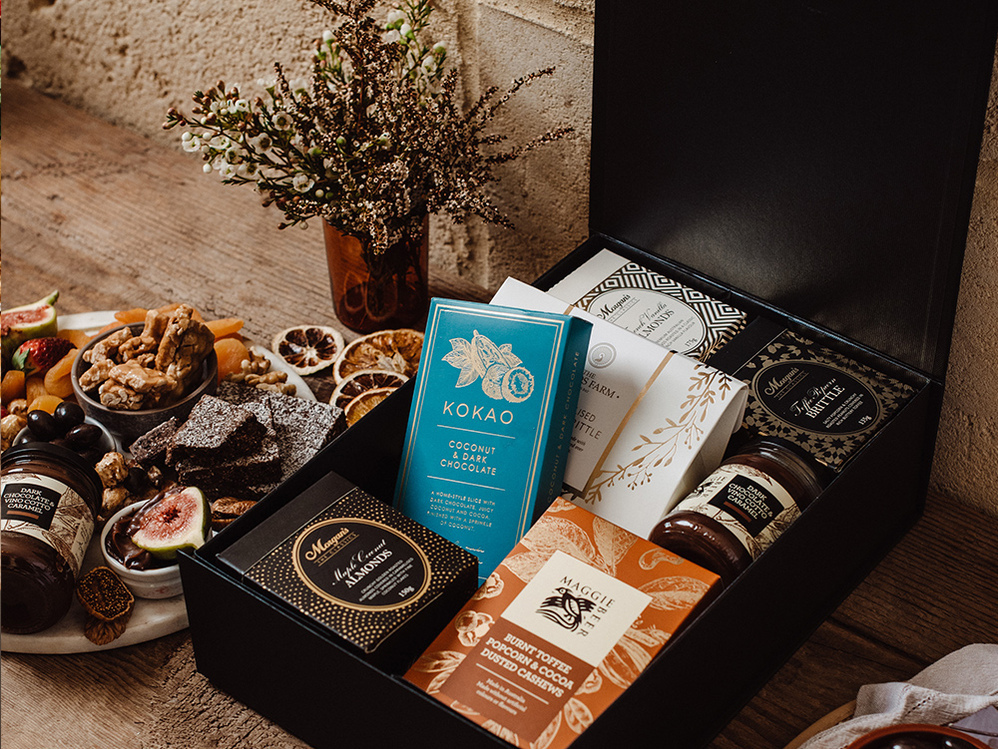 Let it grow on them
This is a wonderful solution for any green-fingered friends or nature lovers. Gift them a young tree seedling or plant that needs nourishing TLC. along with everything they need to make it bloom. It's a unique symbol of just how much you'd like your relationship to heal and grow. In a gentle way, since you're giving it to them, you're saying they need to nurture the relationship as well. Pair it with a beautiful, colourful planter that matches their decor so they can enjoy looking at it forever.
Personally engrave your apology
What better way to say you're sorry than by engraving your personal message for all to see. You could put it on a card-sized metal plate that fits in a wallet or a crafted wooden board to keep in the house. Inscribe a caring message on a silver spoon or teapot, so they always see you care whenever they use it. Or why not engrave a compass to show that without them guiding you, you're completely lost?
Get blinged out
Jewellery can serve many purposes, and as apology gifts to further say you're sorry, they're a sincere gift. There are several lovely choices, from bracelets and bangles to pendants and necklaces. You can also make a handmade card for your apology and box it with a set of earrings or a gorgeous friendship ring. Anytime they wear their jewellery, they'll remember your commitment to save your friendship or relationship.
Say Sorry With Sincerity From The Hamper Emporium
What is the nicest way to say sorry? Offering your apology with sincerity and self-reflection will show that you are genuine. Whenever you're looking to make an apology that speaks volumes, we're always happy to help at The Hamper Emporium. We've got an impressive assortment of sensational apology gift ideas to help you. From sweet hampers for the sweet-toothed to delicious foods, wine and cocktail kits, and beers to share there's sure to be something they'll adore.
Our range of beautiful apology gift baskets is sure help you to soothe and repair your relationship. You can even order a pampering gift hamper filled with everything for R&R that's sure to speak volumes. Whether you'd like to make a personal delivery or surprise them on their doorstep, our collection covers all bases. Remember, with a little empathy and a big dose of courage, your honest apology will always build a bridge.