Beginner's Guide To Wine & Cheese Pairings
Author: Michelle Richards Date Posted:30 January 2022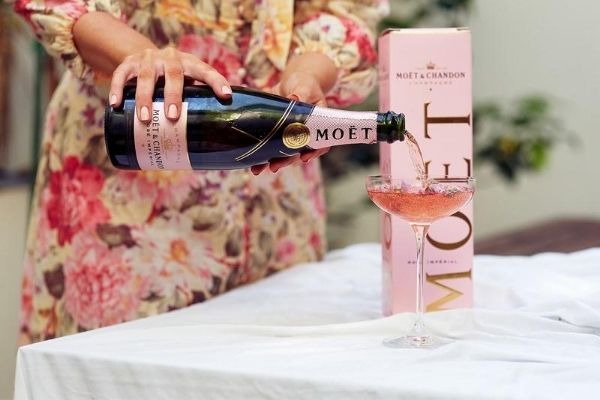 Choose the best wine for your cheese platter
If you're ready to become a cheese and wine connoisseur, we have all the easy tips you need to perfectly pair your wine and cheese. The Hamper Emporium can help you learn how to make the perfect cheese board, and then go one step further with advice on how to choose the perfect wine and cheese combinations.
Our beginners' guide to wine and cheese pairings is all you'll need to know to successfully match the most popular wines with cheeses available in Australia. Choose the best cheeses for each varietal of wine for your next dinner party. This guide will also help you to decide which of our fabulous cheese hampers includes your own favourite wine and cheese combinations.
Australian's enjoy a rich selection of imported wines, particularly fine French and Italian wines. When it comes to Australian wine, the Margaret River and Barossa Valley regions are well renowned among wine lovers. These regions offer award winning Cabernet Sauvignon, Merlot, Shiraz, Semillon, Sauvignon Blanc, Riesling, Chardonnay, Pinot Rose, and sparkling wines. With plenty of great wines to choose from, it's important to understand how to match any wine with a complementary cheese pairing.
You can start putting together your wine and cheese platter by choosing the perfect bottle of wine. We recommend offering your guests a selection of premium wines that will suit a main meal, your pre-dinner nibbles, and an after dinner cheese board.
Pairing wine with your cheese platter
Pairing wine and cheese is less of an art and more of a science. There isn't just one style of wine and one variety of cheese. Wines vary in acidity, sweetness, body, flavour, and structure. While cheeses vary in age, flavour, texture, moisture content, and fat content.
Age: Younger cheeses, like Brie and Gruyere, contain a higher water and milk content. As cheese ages, the moisture begins to evaporate to produce a higher fat and protein content. This is important to consider when pairing cheese and wine. Generally, a young vibrant wine pairs well with a young cheese. And an older, bold and tannic wine pairs best with a fattier, richer cheese.
Sweetness: A sweet wine is best paired with a salty cheese. The perfect wine and cheese pairing for dessert would include a sweet dessert wine and a blue cheese with a salty, spicy tang. If you're serving a dry wine, then a fruit plate and a sweeter cheese will help balance the palate.
Texture: You can choose to either create a harmonious matching of textures, or offer a contrast. Some wine lovers will prefer a smooth, creamy cheese to blend cleanly with their buttery, oaky white wine. Others will enjoy the contrast between a creamy cheese and a bubbly Champagne.
Hard, aged cheese and red wine
Harder cheeses like aged Cheddar, Cheshire, Comté, Gruyère, aged Gouda, Pecorino, Manchego, or a Parmigiano Reggiano all pair well with bold reds. Choose a Shiraz, Cabernet Merlot, Cabernet Sauvignon, Petite Sirah, Mourvedre or Grenache.
For a perfect wine and cheese combo, choose a crumbly aged Cheddar and Shiraz. A vintage aged cheddar has the tang and depth of flavour needed to sustain a fine long-aged Shiraz. A bottle of famous Barossa Shiraz and a sharp, crumbly Mersey Valley would be the perfect match.
Soft cheese and white wine
Perfect for an afternoon picnic, a double/triple cream Brie or Camembert, Mozzarella, or a Muenster are all great cheeses to pair with a crisp white wine. For the best wine to drink with a soft cheese, choose a Chardonnay or Pinot Grigio.
For the perfect white wine and soft cheese pairing, choose a triple cream Brie and a Margaret River Sauvignon Blanc Semillon.
Goat's cheeses or Chevre tend to be higher in acidity which help to highlight the fruity, aromatic elements of a good wine. The best wine match for a soft goat's cheese are a fruity Riesling or a Sauvignon Blanc Semillon. A smooth creamy goat's cheese also pairs well with a bubbly Champagne.
Blue cheese and wine pairings
Blue cheeses need a wine with both body and sweetness to balance their bold flavours and their salty or savoury tang. The most popular blue cheeses are Stilton, Gorgonzola, and Roquefort. These cheeses each pair well with a dessert Port, Zinfandel, or Cabernet blend. A crumbly Roquefort also goes nicely with a crisp, medium-bodied white wine. Cambozola, with a hint of blue veining, is the perfect blue cheese for Champagne.
Successful wine and cheese pairings
The most popular people-pleaser is the classic cheese board with olives, sundried tomatoes, mixed nuts, artisan crackers, and premium red wine. Start with the perfect Red Wine & Nibbles Hamper featuring our favourite Mr Riggs Shiraz. Add a handful of red grapes, an aged Cheddar, and Gouda. This classic combo is the best gluten free hamper if you're putting together a gluten free platter.
If you're catering to a larger crowd, offer a mix of red and white wines. The Hamper Emporium's Premium Red & White Wine Hamper includes a bottle of Barossa Shiraz and an Adelaide Hills Chardonnay plus olives, mixed nuts, gourmet tapenade, crackers, and more. All you need to add is some strawberries and a selection of Camembert, Chevre, and Comté.
Start your gourmet cheese board off with a fabulous selection of sweet and savoury treats and a bottle of Moët & Chandon Champagne in the Hamper Emporium Ultimate Foodies with Moët Hamper. With this hand picked selection of chocolates, artisan crackers, sweet crispbreads, toffee popcorn, truffle paste, garlic salt, and more, all you need for the perfect cheese platter is your favourite dip, sliced pear, Brie, and Cambozola.
Make catering your next wine and cheese evening simple with the perfect gourmet wine and food hamper or premium cheese hampers from the Hamper Emporium.