The Best Client Gifts For Nurturing Client Relationships
Author: Nikki Barnett Date Posted:26 February 2020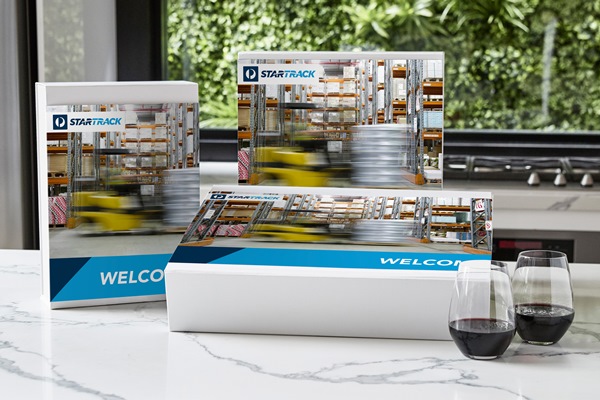 Most of us have learnt from experience that customer relationships are a critical part of any successful service or product-based business.
The more time you can invest when nurturing client relationships, the higher the business rewards. Your clients are likely to re-book, refer you to other people or expand their current projects. Above all, it provides the perfect opportunity for you to express gratitude for your client's partnership and business.
In The Hamper Emporium blog, we have already explored utilising client gifts and corporate hampers as a way to keep your company in mind all year. So, let's now explore the best practices for nurturing those all-important client relationships!
Building Solid Relationships With Personalised Client Gifts
Quality business relationships don't just appear; neither are they the sole result of your naturally gifted sales and marketing team. Fostering healthy and long-lasting business relationships that stand the test of time takes both thought and work.
Proactive regular contact, follow-ups, and clear communication all have their roles to play. Going that extra mile with personalised client gifts or corporate hampers can make a big impact. It has multiple benefits and keeps you foremost in your customer's minds during the year.
It's important to understand that nurturing client relationships is a legitimate process. It is something that can be taught and should form part of your company culture if you want to yield positive, consistent results. Most corporate gifts for clients require different strategies and form different categories:
Welcome gifts - given for a new or returning client

Thank you gifts - to show appreciation for continuing business

Personal gifts - celebrating birthdays, new babies, new home

Professional gifts - sent for launches, events, moving office
How To Plan For Nurturing Client Relationships
Prioritise Your Important Clients
Although all your customers are important to overall business health and growth, some of them will contribute more. It's vital to group these and ensure staff spend a higher percentage of their time focussed on yielding the best results. Within each segment, there will be groups with different priority levels. From here, you can define a clear strategy and know when and where to use communication or client gifts to foster great business cohesion.
Multiple Points Of Contact
An essential component of nurturing client relationships is that they should be deep and meaningful. Everyone should be allowed access to them. When clients have access to the full team and resources, they are more likely to feel connected and supported. Multiple contacts throughout the company lead to a feeling of security. When clients become entwined with your whole team, it is much harder for them to be enticed away. Deep relationships lead to loyalty, and it's then worth so much more than just a product or service that can easily be changed.
Establish Communication Routine
Planning for client communication and contact at regular intervals is vitally important. It is never enough to acknowledge their contributions by client gifts only at Christmas or other holidays. During your annual planning, define these communication schedules for each of your clients and segment levels. Your high priority clients or target markets will have the highest frequency and will include other effective ways of nurturing client relationships.
Going That Extra Mile
Once you have established your planning, going that extra mile is what really makes the difference. Adding that touch of extra appreciation for your favourite clients is a simple touch that will yield many company benefits. Simple client gifts or corporate hampers showing your appreciation are a thoughtful and time-honoured method of showing that you care. Corporate gifting requires a systematic approach. Personalised gifts on special occasions, or to say a huge thank you, are a proven way to establish and nourish your ongoing business relationships.
Subtle Company Branded Gifts From The Hamper Emporium
Using your company name or logo on corporate hampers in a very subtle way is the perfect opportunity to promote your company. Remember that it should be all about the gift itself, but building your brand in an understated way will bring benefits too!
Here at The Hamper Emporium, we understand the importance of skilful corporate gifting and presentation in nurturing client relationships. You can choose gorgeous double-sided satin ribbons in your company colours and personalised gift cards to suit each client. There is also a selection of small client gifts that can be personalised for that extra individual thought, including:
Branded hamper sleeves

Branded wine wraps

Premium chopping board

Personalised engraved keyring
Our stunning corporate hampers can even be designed by our in-house graphics team if you are looking for something exceptional. They are luxurious keepsakes that can be used long after the delicious contents have been enjoyed.
Our Top Choice of Luscious Corporate Hampers
We have chosen our top three favourite corporate hampers for you to take a look at, but there are many more to choose from. Each comes brimming with luxury gourmet foods and mouth-watering treats, showcasing the very best of our local produce.
This distinctive hamper is sure to impress from the classy gold and black case to the mouth-watering goodies inside. Your client can enjoy Kangaroo Island honey popcorn, and Brewer's savoury nuts, together with a choice selection of savoury treats and tapenades. Add in a sparkling bottle of Moët Brut Impérial, and this hamper makes the perfect special gift for nurturing client relationships.
A wonderful client gift for any occasion, this delectable hamper lives up to its name, with award-winning treats and some of the most indulgent Australian chocolates. There are packs of Morgan's crème brûlée roasted peanuts and maple coconut roasted almonds, together with exquisite caramelised peanut brittle. For the sweet tooth, there is also a selection of scrumptious chocolates from Ernest Hillier and Butlers.
For clients with impeccable taste, the rich mellow flavours of oak and fruit make this 10-year-old Penfold's Port unmissable. Teamed with a collection of artisan crackers, sun-dried tomatoes, sticky figs and roasted capsicum tapenade, it's sure to go down a treat with clients. There are also some carefully chosen nibbles from triple choc fudge to toffee popcorn brittle in this fabulous corporate hamper.
Nurturing client relationships can be made so much easier when you have the right professional tools. Check out our exclusive range of corporate hampers and pampering client gifts and get started today!