What Is The Best Corporate Gift Idea?
Author: Nikki Barnett Date Posted:28 June 2020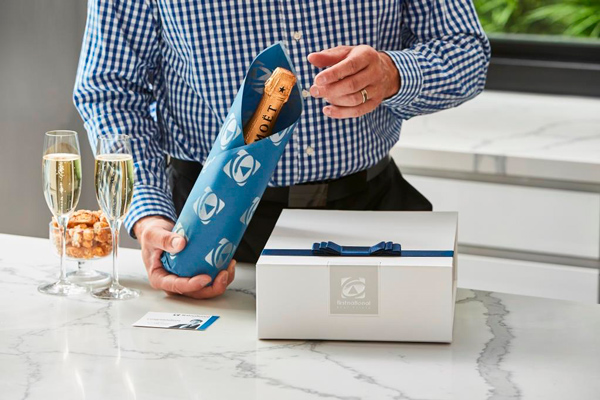 5 Things To Consider For The Best Corporate Gifts
Happy End Of Financial Year! We hope all of our wonderful corporate and business clients have had all the success they dreamed of, and we're wishing you an even more impressive year for the financial year ahead!
We work with businesses large and small to help them create lasting relationships with clients, customers and even staff with a range of corporate gift options that truly impress. So what do we think makes a good corporate gift idea? Here are a few of our pointers.
1. Corporate Gifts Should Look Professional
Of course, if you're a stand-up comedian sending end of financial year gifts, then you might send something hilarious, but for most of us, a business gift should represent the style and theme of our business, and appear professional both in its arrival, its presentation and its contents. Gifts for clients, especially around the end of financial year should be an extension of the professionalism your business has offered them, and should look like a real thank you, a chance to spoil them and make them feel special, not like they're a cheap afterthought.
2. Where Possible Business Gifts Should Be Branded
If you're spoiling a customer or client, then it makes sense to have your business front and centre when gifting them, after all, you want your business to be remembered for the right reasons! When it makes sense for our customers, we always recommend business branding and our custom branding options when it comes to business hampers. We offer a range of services such as branded ribbon and custom gift cards, and for our larger clients, we can design and develop custom branded hamper packaging as well. We're in the business of making your business look great after all!
3. Only High Quality Business Gifts Should Represent Your Business
Gone are the days of cheap plastic pens with a custom logo, although those are great to have out and about in the wild, when it comes to impressing the people who matter, quality should always come first. This is exactly why our corporate gift hampers are packed full of carefully selected ingredients from some of the world's finest producers and wine-makers. They'll be satisfied with every sip and nibble.
4. The Reliability And Reputation Of Your Corporate Gifting Company Matter
When you choose a business partner to send a business gift on your behalf, you're trusting the reputation of your business to a third party. With over a decade of experience as Australia's gift hamper leaders, when you partner with The Hamper Emporium and our Corporate Gifting Team, you're partnering with Australia's corporate gift experts.

5. Corporate Gift Hampers Are Growing In Popularity
When you partner with The Hamper Emporium, you're partnering with people who care about your business as much as you do. We're in the business of luxury gifting and smiling faces, delivering thousands of parcels of joy across Australia every week, with that number continually on the increase. Each and every hamper is presented in our luxury hamper gift boxes, with attention to detail at every step from the product design, product presentation right through to free delivery with Australia's most trusted delivery network providers. If you'd like to say thank you to your business partners, clients or give staff gifts, then talk to our corporate gifting team today and let us make your business look great.