Best Unique Mother's Day Gifts Ideas 2020
Author: Nikki Barnett Date Posted:15 April 2020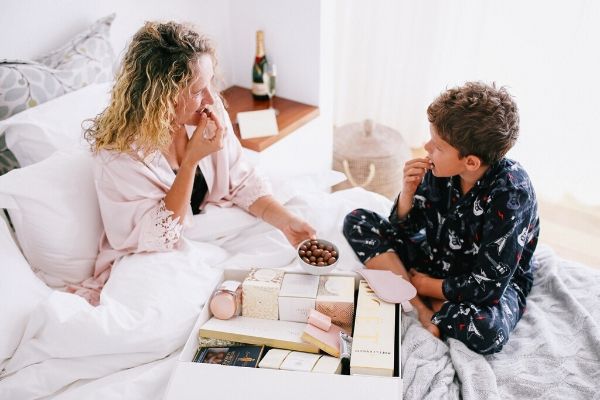 Find The Perfect Gift For Mum
As Mother's Day approaches, it's time to put some thought into what you're going to do to make 2021 a special year for your mum. If you're tired of the same old boring Mother's Day gifts, you can be sure your mum is too! This year, why not surprise her with a unique Mother's Day gift? Wow your mum with an unexpectedly thoughtful gift and make her Mother's Day extra special.
Brighten your mum's day with a gift that she knows has been handpicked by you especially for her. Every mum is unique. Your gift to her should be just as individual and chosen with her interests and personality in mind. If choosing the perfect gift feels daunting, we have unique gift ideas to inspire you in your search. Mum will love knowing that you thought of her when choosing her perfect gift.
This is the year to shine with the perfect Mother's Day gift. If your mum deserves a real treat from you, make sure you choose a present that clearly expresses how much you appreciate all she has done for you. Mums are the glue that hold a family together. If your mum has been working extra hard, send a big helping of love her way with a unique gift to make her smile.
If you need gift inspiration for a present that isn't flowers, we have a whole range of distinctly unique gifts for women – from pamper gifts to wine hampers to the ultimate celebration hamper to say 'thank you' to your mum. We have the gift guide you need to make it easy to get her something a bit different this year.
Our 2020 Gift Guide to the Best Unique Mother's Day Gift Ideas
Mums come in all shapes and sizes, with different interests, different favourite foods, and their own preferences for what they enjoy. With this in mind, we have unique Mother's Day gift ideas for every mum to make it easy for you to find the perfect gift.
A Thoughtful Gift for a Mum Who Deserves a Little Luxury
If your mum loves to be made a fuss of, get her a gift that will make her feel like a million dollars without having to spend a fortune. Our Mum's Little Luxury Hamper has been specially chosen to include an exquisite selection of gourmet nibbles and sweets plus a relaxing scented candle and gold-lined journal notebook – all the little things to make mum feel cherished for under $100. Celebrate her special day with a heartfelt gift.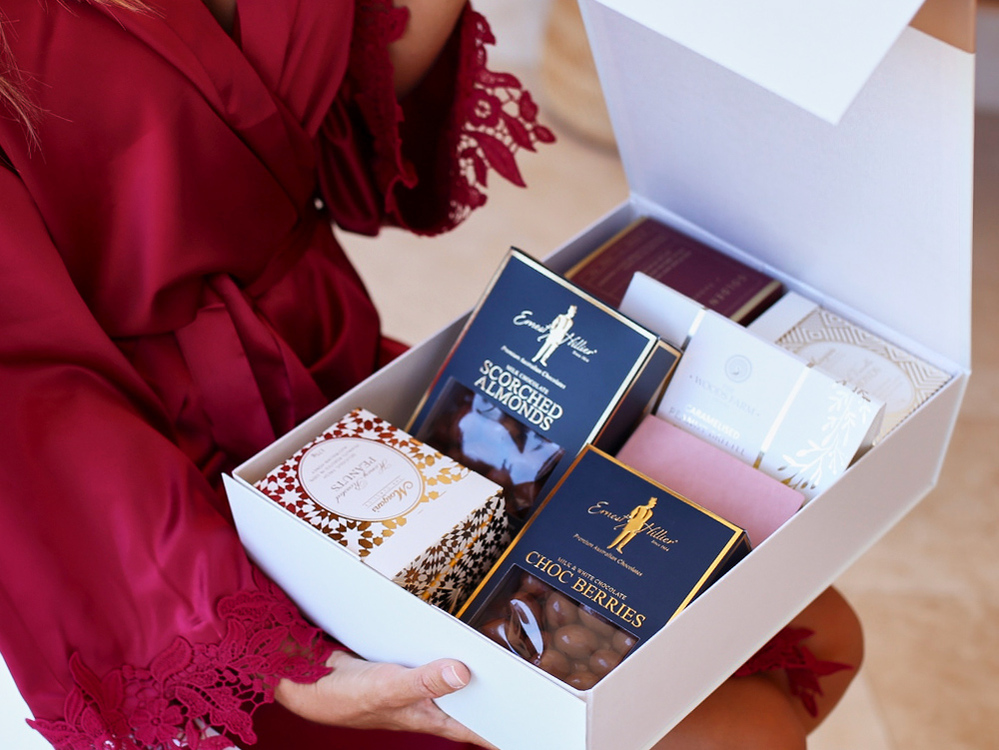 Our A Little Luxury Hamper is perfect for Mum.
A Unique Pamper Gift for Mum
For a gorgeous relaxation gift for the mum who deserves to be pampered, a selection of the most popular beauty and skincare products is a wonderfully unique gift for her. Choose a gift basket with all the little things your mum wishes she could splurge on to treat herself – decadently scented skin creams, a silky smooth robe, bath soak crystals, a romantic candle, a sleep mask, and more. The Jurlique Rosewater & Mulberry Silk Hamper includes everything she needs to relax in pure bliss.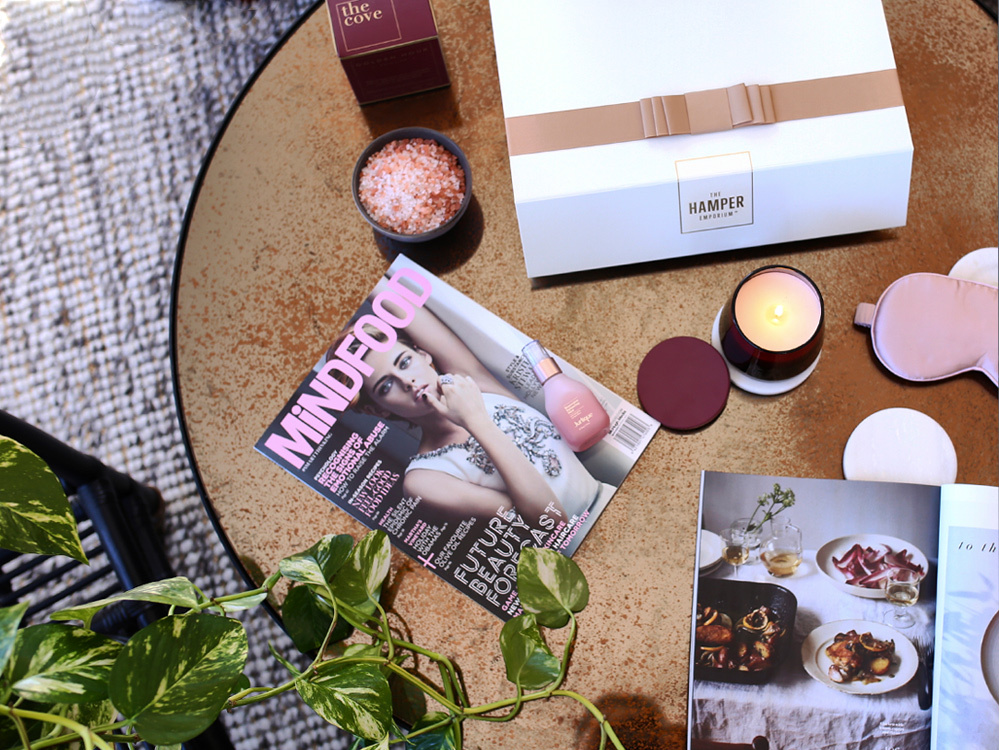 Mum's special day just got even better with our Jurlique Rosewater & Mulberry Silk Hamper.
An Original Gift for Mums with a Sweet Tooth
Does your mum have a sweet tooth? Does she have a secret stash of chocolate that she tries to hide from all the kids? Rescue your mum with a goodies basket full of indulgent premium chocolates and yummy artisan biscuits. Mum's Chocolate Hamper is for mums only! She'll be in chocolate heaven with chocolate coated nuts, choc berries, premium white chocolate, a gift box chocolate selection, plus honey roasted nuts, vanilla almonds, fine shortbread, peanut brittle, toffee, and more!
Something Different for the Mum Who Loves an Afternoon Tipple
Does your mum love an afternoon tipple of fine brandy cognac? Get her a classy Mother's Day hamper with a bottle of Hennessy Cognac – aged for 15 years, this is a beautifully balanced cognac that will make any afternoon an occasion to remember. Perfect for the mum who loves a savoury cheese platter on the back deck, the Luxury Hennessy Hamper includes a range of artisan crackers, tapenade, sundried tomatoes, sticky figs, quince paste, premium olive oil, and sweet nuts.
A Gift for The Best Mum Ever
Send your love with the biggest 'Thank You, Mum!' gift to make her feel like a queen. The Hamper Emporium's epic Thank You Mum Celebration Gift Hamper will blow her mind. Chock full of everything mums love, this huge gift basket has a whole world of sweet treats, chocolates of every kind, gourmet savoury nibbles, nuts, crackers, tapenade, olives, cookies, wine and Champagne, all presented in a premium handcrafted wooden gift box. Phew! She'll be talking about your gift to her for years!
Claim the Title of Mum's Favourite Child
Out-do your siblings with the best gift ever for your mum! If you're looking for a gift to rack up the Brownie points and edge a little closer to the ultimate title of Mum's Favourite Child, you need to make sure you cover all the bases. It's not enough to just buy her a super impressive gift. The best present will include a Mother's Day card with a sweet message from you.
Make your gift personal this year with a message from the heart. Tell your mum just why she means so much to you. When you buy a Mother's Day hamper online from the Hamper Emporium, you have the option of including a free premium Mother's Day card with your gift. During the checkout process, you can easily select the gift card option and type in your own thoughtful message.
You'll really impress her this year when you choose a hamper specially designed for mums from the Hamper Emporium. With free delivery Australia wide, we make it easy to shop online for the best unique Mother's Day gifts.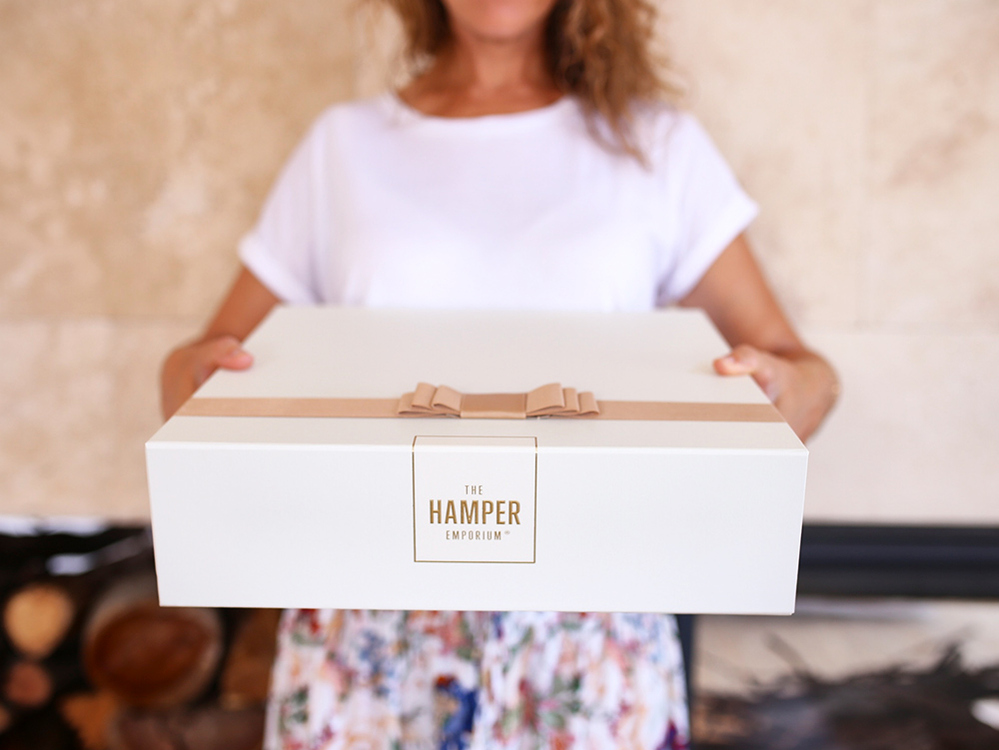 Free contactless delivery makes gifting easy.
Need An Online Gift With Fast Delivery?
If you've left your gift shopping for Mum until the last minute, don't despair! You can still get your present delivered on time. You can order gift hampers online with fast and easy free standard delivery. We understand that life can be rushed! We don't want your mum to be disappointed on Mother's Day, so we go above and beyond to get your gift hamper delivered fast! If you need overnight or next day delivery in metro areas, our affordable Express Delivery service will guarantee your mum gets her gift on time.