Birthday Gift Ideas To Make Their Day Special
Author: Michelle Richards Date Posted:24 February 2022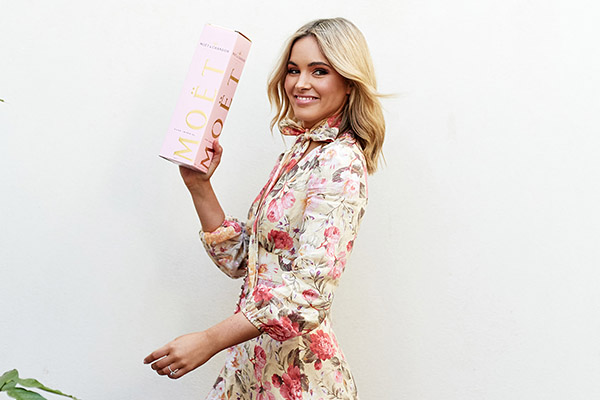 They'll Wish Every Day Was Their Birthday!
Giving someone a birthday gift and watching their face light up is just as much fun as getting one yourself. Everyone adores ripping off the wrapping and opening up a box of secrets even if they say they don't. The best birthday gift ideas reflect your unique relationship and are personalised to celebrate your friendship and love.
At The Hamper Emporium, we think birthdays are the ideal time to pamper loved ones and make them feel thoroughly spoilt. You just need to know what they love, from favourite snacks to pastimes, and get planning a day full of surprises. In addition to choosing the best birthday hamper, here are some fun ideas on how to make a birthday special and unique birthday gifts for him or her.

Fill Their Day With Magic And Memorable Moments
There's something extraordinary about opening your eyes on a birthday morning. It holds the excitement of anticipation and time spent with favourite friends and family. It's fun to receive phone calls and wake up to small surprises like breakfast served in bed. Start their day off on just the right note, make sure they take a break from work and then plan as many happy-making treats as you can!
Fill their birthday cards with colourful confetti




Tie balloons to their bed frame and doorknobs




Leave fun messages on their car door or windscreen




Put candles on their favourite birthday breakfast




Offer to bring them brunch, afternoon tea or dinner




Get dressed up and plan a theme for the occasion




Make them a special homemade birthday cake




Plan some fun activities and get-togethers with friends




Deliver a hamper filled with luxury treats to pamper




Pop open a bottle of premium sparkling champagne!
What Is The Best Gift For A Birthday?
No day is complete without some unique birthday gifts to unwrap with glee. Big or small, they make all the difference. Although it's a long-standing tradition, it also reminds a loved one just how much they're appreciated. You can choose things significant to them, experiment a little or mix and match. Remember, the very best birthday gift ideas for her or him will be thoughtful, relevant and celebrate their individual style.
Here are 10 small and simple ways to make your gift more memorable!
Share a memory
Bring the good old times flooding back with a gift that keeps your shared memories alive. It could be a favourite childhood book, a film or a fun trip back in time.
Make it personal
There are many gifts you can personalise with initials or engrave with a fun message. Choose something that fits their personality and send a note from the heart.
Send a party pack
Birthday gift ideas for friends should always include a fun and funky party box! Fill it to the brim with hats, streamers and hilarious party games to play.
Connect with pastimes
Most people have interests and hobbies they enjoy in their free time. Whether it's the garden, sports or movies that make them tick, there's a related gift they'll love.
Share your favourites
If you've got similar tastes, then why not share a bit of yourself? Birthday gift ideas for sisters who always borrow your things don't get any better than this!
Create an experience
One of the best birthday gift ideas for a husband or wife is creating an experience to remember forever. It'll be a lovely surprise to share, from a road trip to a fun treasure hunt.
Pack a gift basket
A thoughtful collection of their favourite small things is a gift they're sure to treasure. Choose a mix of practical, luxury and fun items for a unique birthday basket gift.
Celebrate the relationship
Make a beautiful birthday keepsake that reminds them of all the fun times you've shared together. Frame old photos or get super creative with an album or arty wall display.
Support a cause
For eco-conscious family and friends, a random act of kindness or donation with them in mind is a great idea. Plant a tree, visit the animal rescue or help the homeless together!
Plan the unexpected
Gifts come in many different forms and don't always need to be bought and gift wrapped. Keep an element of fun and add planned surprises to make their special day memorable.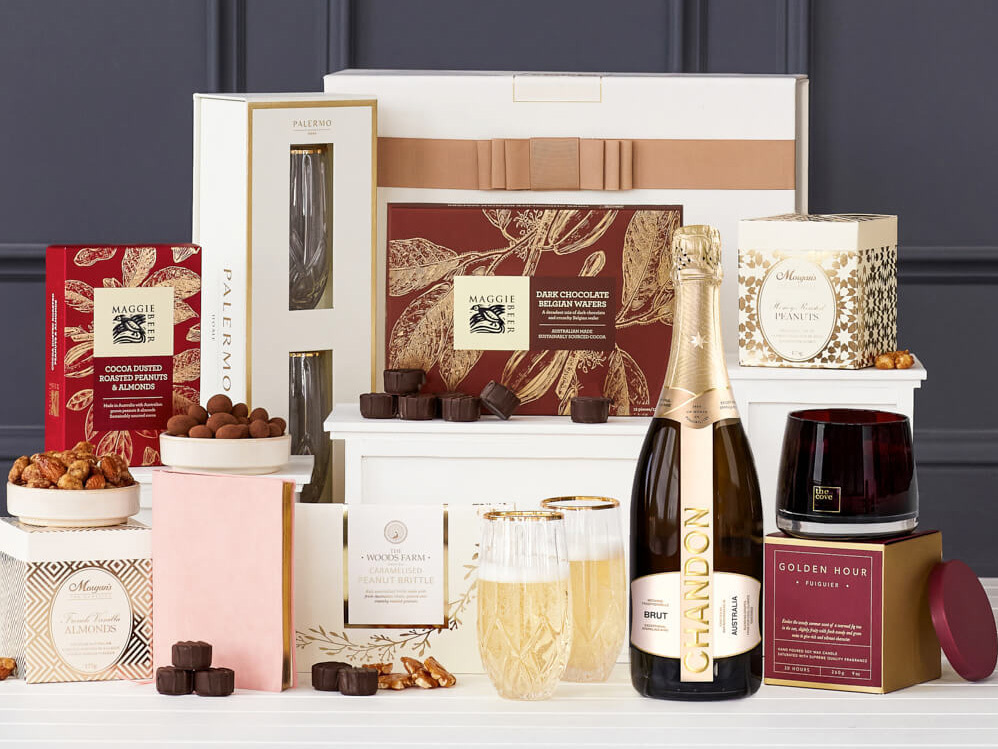 How To Make A Birthday Special For Yourself
If it's your own birthday coming up and you find yourself alone, then be sure to make the day special too. Start planning some fun things to do and treat yourself to some unique birthday gifts to send to yourself. Ask family and friends to send you something too, whether it's a funny photo, postcard or song. Get excited and allow yourself to splurge on all your favourite things.
Take the day off work and start celebrations the evening before, even if it's just binge-watching movies with a glass of fizz. Decorate your room, bake yourself a birthday cake or arrange a relaxing home spa day. Treat yourself to some indulgences, too, whether its your favourite pampering products or a hamper of delicious foods. Whether you choose a new adventure or a duvet day, it can turn into an enjoyable birthday to remember.
What Can I Send As A Birthday Gift To Australia?
If you can't be together, you can still celebrate those milestones with special birthday gifts to send your love. With expert help from The Hamper Emporium, you're sure to find something that fits the bill perfectly. Plus, imagine their surprise when a birthday hamper full of luxury goodies arrives on their doorstep!
Browse our stunning collection of birthday gifts Australia and make someone's day. There's a choice for every personality, from champagne celebration hampers to cocktail kits and the most delicious gourmet food. If relaxation's the order of the day, then you'll find pampering self-care products and the most beautiful luxury treats. They're all packed with love, beautifully packaged, and designed to make their birthday special!