Choosing The Right Referral Incentives For Your Business
Author: Michelle Richards Date Posted:14 April 2022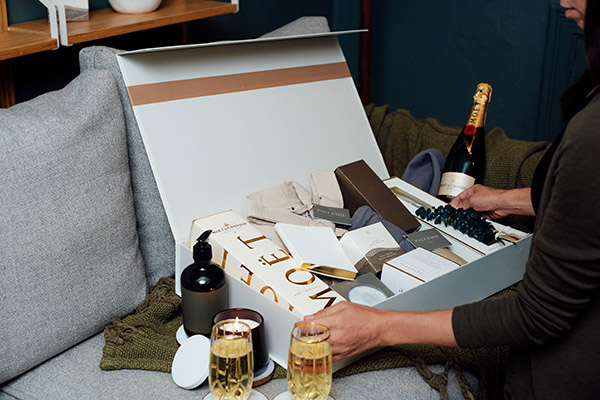 B2B & Customer Referral Program Ideas That Work
Any business of any size can reap the rewards of a referral program. It's one of the most efficient and cost-effective ways to keep customers happy, convert new leads and increase your overall client base. Referral gifts work because people generally trust endorsements from friends and peer groups. Although we all look for reviews and other sources of information, we're not usually inclined to trust the feedback given by total strangers.
Programs with referral rewards can drive scalable and sustainable growth for a company over time. At The Hamper Emporium, we understand that choosing just the right scheme and referral rewards can be complex. With so many available options, your final choice will depend on your company and your brand. So, let's take a closer look at some of the B2B referral ideas and professional thank you gift ideas guaranteed to keep you on the right track.
How Do I Get Customers To Give Referrals?
If you consistently provide excellent customer service and a smooth customer experience, referrals are almost guaranteed to occur naturally. However, as they happen by word of mouth without any prompting, they can be incredibly difficult to control. Formalising the process with an attractive referral program provides customers with an easy way to share information and rewards them for doing just that. Cultivating these referrals will nearly always result in higher ROI.
Here are 9 straightforward ways to get consistent referrals from your customers:
Always exceeding service expectations




Keeping existing customers engaged




Making the customer experience shareable




Offering incentives or a customer loyalty program




Acting immediately on any positive feedback




Aligning company culture with customer values




Creating different outlets for business advocacy




Distributing content across various channels




Choosing the best time to send a referral request or gift
Implementing a referral program streamlines the process and provides customers with straightforward ways to refer others. Having a process in place to say thank you for a referral makes it easy to reach out. Word of mouth tends to travel quickly, particularly via social media. When customers can share your brand's referral program, people are instantly aware. Some will become your new customers, communicating with their friends and keeping the cycle going in a cool viral loop.
When Is The Best Time to Send a Referral Gift?
Timing is everything. You know your industry and your customer base. Choosing the best time to reach out, and knowing when it's appropriate to ask for a referral are key. The best time to say thank you for a referral is as soon as possible after the event. In some industries, particularly for B2B referrals, this might mean you need to send your referral gift even before you've signed contracts with your new lead.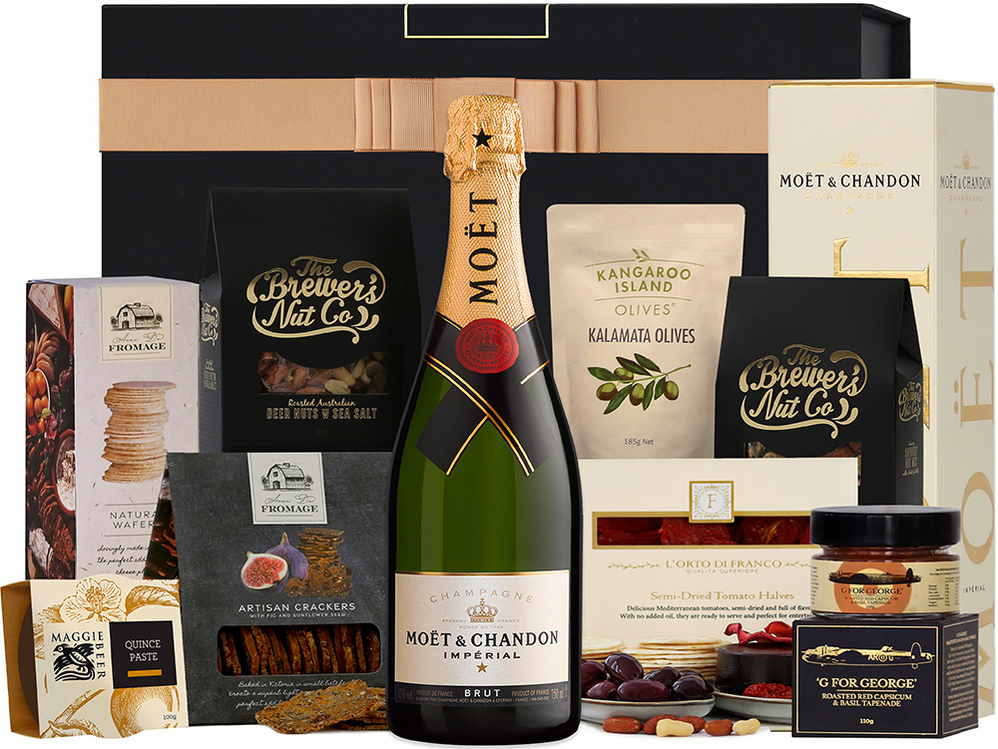 How Do You Make A Good Referral Program?
The key to any compelling and successful customer referral program idea is in the planning. Setting effective goals and deciding precisely what you want to achieve will differ with each company. However, there are some basic best practices for building your own referral incentive and saying thank you for your cooperation and support.
Keeping it simple - always ensure customers can easily and quickly understand what you want them to do and what's in it for them. This means clear communication and choosing referral program incentives they will love.
Using powerful CTAs - these need to be bold, clear, catchy and easy to find. The most successful referral calls-to-action immediately catch your eye, invite referrals concisely, and let customers know about the fruitful rewards.
Offering potent incentives - these should relate to your business and be something interesting to your customers. You could also consider double-sided incentives, for both the referrer and friend or collectable credits to use later.
Making sharing easy - integrating sharing on social platforms will increase your overall impact. Make it straightforward to share your referral program and add customisable message templates that can be shared with just one click.
Selling your culture - any business has a unique culture and personality that can't be duplicated. Infuse this into your customer referral program ideas and use feel-good messages that focus on mutual benefits, e.g. 'Spread the word.'
How Do You Thank Someone For Referring You?
However small your company, the best referral programs generally share three elements: brand advocates, targeted promotions, and a creative way to say thank you for supporting my business. Attractive incentives can change our behaviour and motivate us. Each business is unique, meaning there isn't a 'one-size-fits-all' solution. How you reward your customer referrals should be tailored to your specific audience. Whether you're a B2B or B2C business, incentives are about providing value to your customers and your business.
1. Double-sided incentives
Encouraging social gifting is a great way to make customers feel good. This type of referral program incentive rewards both your existing customer and your newly-referred customer.
2. Tiered incentive structure
Keeping customers motivated after their first flurry of referrals can be challenging. A tiered program works by encouraging them to keep going and earn even more valuable rewards.
3. Reward sales conversions
With any successful referral program, referrals need to be converted into new customers, not just be prospects. So, look at exactly how you can help your customers achieve this result.
4. Support a cause
If your business is unable to provide monetary rewards for referrals, a solid alternative is charity donations. Many companies also use this method as it fits perfectly with their company culture.
5. Always acknowledge loyalty
Keep a watchful eye for your best referrers who go that extra mile to recommend your brand. Showing appreciation with handwritten notes, care packages, or premium products is vital.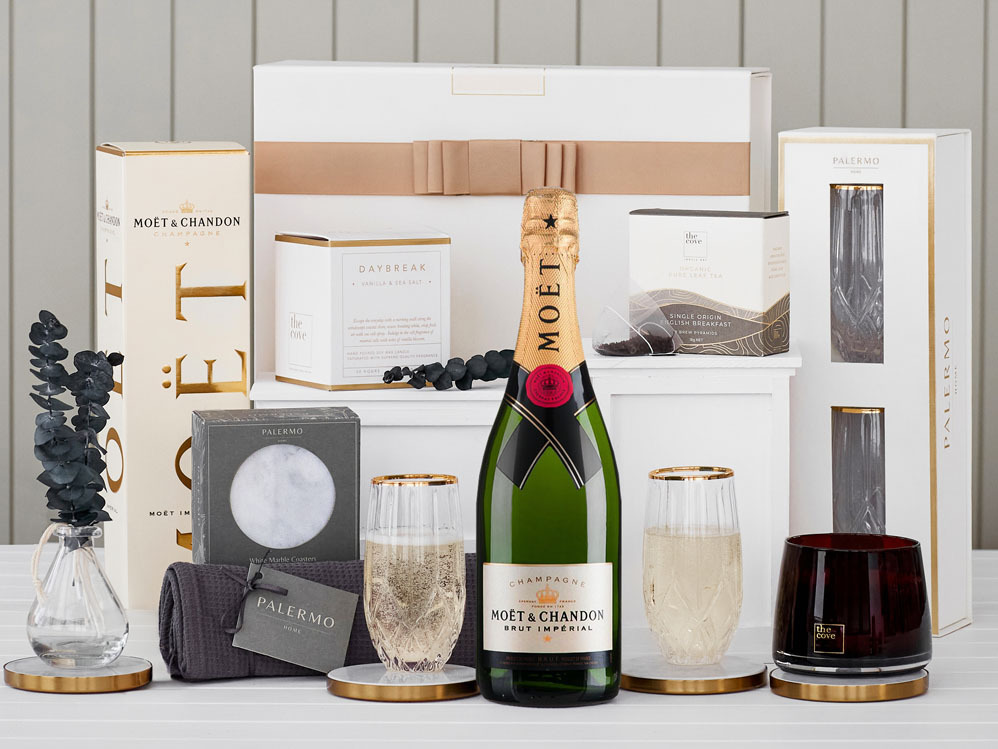 Customer Referral Ideas To Say Thank You For Your Support
If you're ready to thrill customers with your new referral incentive ideas, take a leisurely look at what's available at The Hamper Emporium. You won't get any better inspiration for your most hard-working and loyal customers. There are hundreds of sensational corporate gifts to suit different industries and gifting situations across all budget ranges. Plus, there's a simply stunning collection of luxurious pampering gifts and gourmet hampers to choose from.
It makes finding the perfect referral gift ideas a satisfying experience and sourcing professional thank you gift ideas nice and easy. When you want to reward clients for referrals, we handle all the work for you. You can even take advantage of bulk buying or refined corporate branding. Products are carefully selected for quality and impact, from heavenly food and drink to exquisite homewares gifts and the best sparkling champagne. It couldn't be easier or faster to thank customers who consistently support your business!