Christmas In July In Australia: What It Is, Why We Celebrate It, & More
Date Posted:15 July 2022
Christmas in July is an informal, Christmas-like celebration held in July. Since it's finally cold in July down under, it's a time for twinkling fairy lights, a festive feast with friends, drinks by the fire, and celebrating while snow is falling somewhere in the country.
It's by no means a replacement for the real Christmas, nor is it an official holiday, but Christmas in July is growing in popularity.
So, what exactly is Christmas in July? How did it start, and why do we celebrate it? (Apart from the obvious reason as an excuse to catch up with family and friends and have a few drinks together, of course.)
Let's find out…
FAQs about Christmas in July
We've compiled a list of your most common Christmas in July questions, and in this section, we'll answer them.
What day in July does Australia celebrate Christmas?
Christmas in July, as the name suggests, falls on the 25th of July – exactly seven months from the previous Christmas and five months before the next one. This July celebration isn't a proper Christmas, and most Aussies that observe it celebrate it on the weekend closest to the 25th.
Interestingly, some people in the northern hemisphere appear to believe that Australians don't celebrate Christmas in December at all, and instead, we celebrate it in July. The thought behind this misconception is that Christmas is tied to cold weather rather than a religious celebration.
What do you need to know about Christmas in July?
Here are some things you need to know about celebrating Christmas in July:
Christmas in July is sometimes called "Australia's Yuletide" or "Yulefest"

Christmas in July falls on the 25th, but it's often celebrated on the weekend closest to that date

It's socially acceptable to wear Christmas attire to a Christmas in July party

People often eat Christmas foods like plum pudding

Gifting isn't common at Christmas in July parties
Some workplaces observe Christmas in July with an informal morning or afternoon tea
Charity drives are common during Christmas in July parties
Sending Christmas cards isn't required for Christmas in July
Why does Australia celebrate Christmas in July?
Some Australians celebrate Christmas in July because they want to get the full Christmas experience – cold weather included. In the northern hemisphere, Christmas means knitted jumpers, meeting friends at a mulled wine garden, playing in the snow, getting into the festive spirit by the fire, and indulging in warm puddings throughout the holiday season. None of those things are particularly appealing when it's 30+ outside.
Christmas in July parties are also an excuse for friends, family members, and Christmas enthusiasts alike to get together. Australia doesn't have any major holidays in winter, and because it's unpleasant outside, people are less social during the colder months.
One annual Christmas also isn't enough for many Christmas lovers, especially those with a large and treasured collection of Christmas decorations.
What countries celebrate Christmas in July?
Christmas in July isn't currently an official holiday in any country (as far as we could find online, at least), but it's popular in Australia, New Zealand, South Africa, the UK, the U.S. and some countries in Europe.
What is the history of Christmas in July?
There are many theories online about where the idea behind Christmas in July originated. Some say it was first mentioned in a French opera back in 1892; others believe a North Carolina girl's camp started it in 1933. A Baptist church in Philadelphia claims they used it as a way to gather gifts early on in the year to make sure they had enough time to distribute them to their missions all around the world.
The phrase "Christmas in July" has been around in Australia since the early 1980s, and many believe that it came from a group of visiting Irish tourists who saw the snowfall in the Blue Mountain region of New South Wales. They apparently were reminded of Christmases spent back home and started to feel homesick. After convincing the owner of their hotel to throw an event called "Yulefest" to celebrate Christmas, word spread like wildfire, and soon all of the Blue Mountains region joined in.
Today, the occasion is celebrated with a Christmas in July feast with friends and family members.
Do we celebrate Christmas in July?
Yes, many Australians celebrate Christmas in July, though it's not as popular as the real Christmas. The most common ways to celebrate the occasion include having a Christmas in July dinner with friends, attending a winter festival, going ice skating, making gourmet hot chocolate, and attending local community events.
What is the best way to start your own Christmas in July tradition?
Together with family and friends, of course! Why not hold your very own Christmas in July party and invite your friends for a night of gourmet snacks, pudding, and winter fun? The trick to creating a great party is to have a variety of activities for people to enjoy. We recommend board games, card games, a make-your-own hot chocolate station, relaxing by the fire, and dancing.
What are some Christmas in July Australia tips?
Here are some tips for those looking to hold their very own Christmas in July party:
Make mulled wine
Try melted cheese stations

Make Christmas pudding

Create pumpkin spice hot chocolates
Hang up Christmas lights

Prepare a proper Christmas feast with roast, roast vegetables, and all the trimmings

Set up some fire pits outside

Raise money for a charity
Are there any Christmas in July events in Australia for 2023?
There are many small charity and community events for Christmas in July in Sydney, Melbourne, Brisbane, Perth, Adelaide, the Gold Coast, Hobart, and Darwin in 2023. For a full list of local events, refer to your local paper.
Here are some larger, more popular Christmas in July events:
City

Event

Sydney

Tinseltown

Chill Fest Campbelltown

Bathurst Winter Festival

Pittwater Ice Skating Spectacular

Bondi Festival

Christmas in July at Parliament House

Bastille Festival

Melbourne

Christmas in July at P.J. O'Brien's

Christmas in July at Gasthaus on Queen

The Queen Victoria Winter Night Market

Christmas in July with Four Pillars at Arbory Bar and Eatery

Winter Wonderland at Grazeland

The Beer Run

The Winter Village

Sovereign Hill's Winter Wonderlights

Brisbane/ the Gold Coast

Christmas in July at The Hop & Pickle

Christmas in July at the Shingle Inn City Hall

VEND Christmas in July Twilight Pop-up Markets

Christmas in July at The Lighthouse Restaurant

Christmas in July at Method To The Madness

The Winter Village

Perth

Christmas in July at Peel Manor House

Christmas in July at Durty Nelly's Irish Pub

Christmas in July at Galway Hooker Pub

The Winter Village

Adelaide

The Winter Village

Dinner at the Mawson Lakes Hotel

Elvis A Vegas Christmas in July

Mamaly Christmas in July

Canberra

Christmas in July Festival
Our top four hampers for Christmas in July, Australia
Hampers are perfect for Christmas in July, whether you're looking to start the party off with some gourmet snacks, give a hamper to someone special, or raffle off a hamper for charity. Here are our top Christmas in July hamper recommendations:
#1. Red Wine & Nibbles Hamper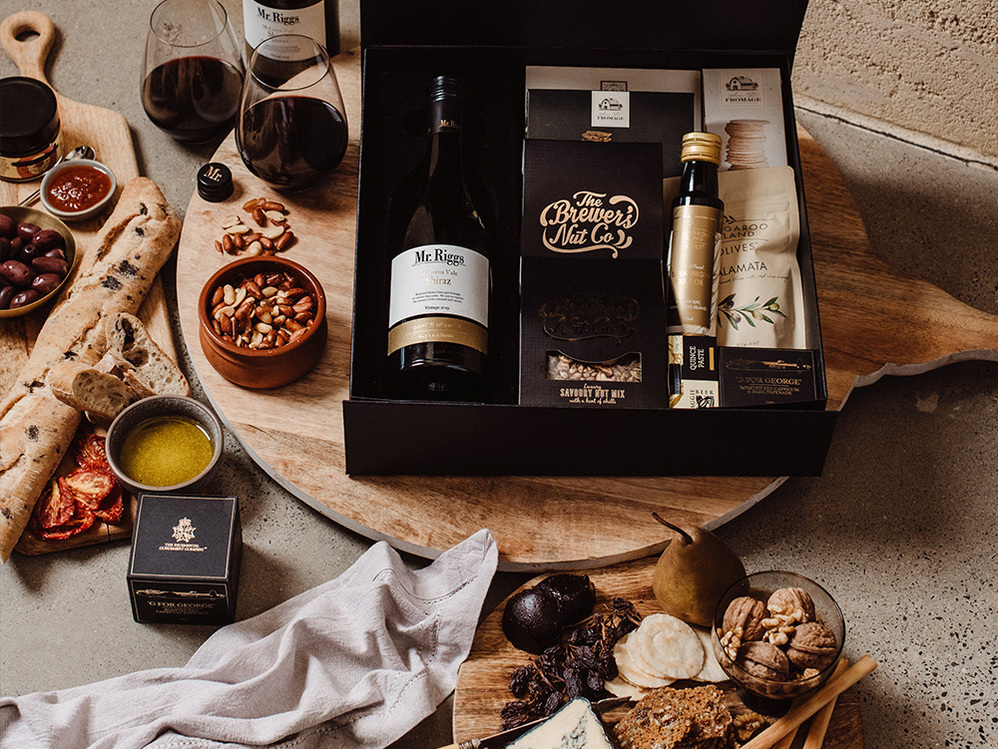 This decadent hamper is suitable for almost everyone. It offers a bottle of Mr Riggs McLaren Vale Shiraz, beer nuts, semi-dried tomato halves, Kalamata olives, a savoury nut mix, capsicum tapenade, crackers, quince paste, and extra virgin olive oil. It's bursting with flavour.
#2. Sweet Bites Hamper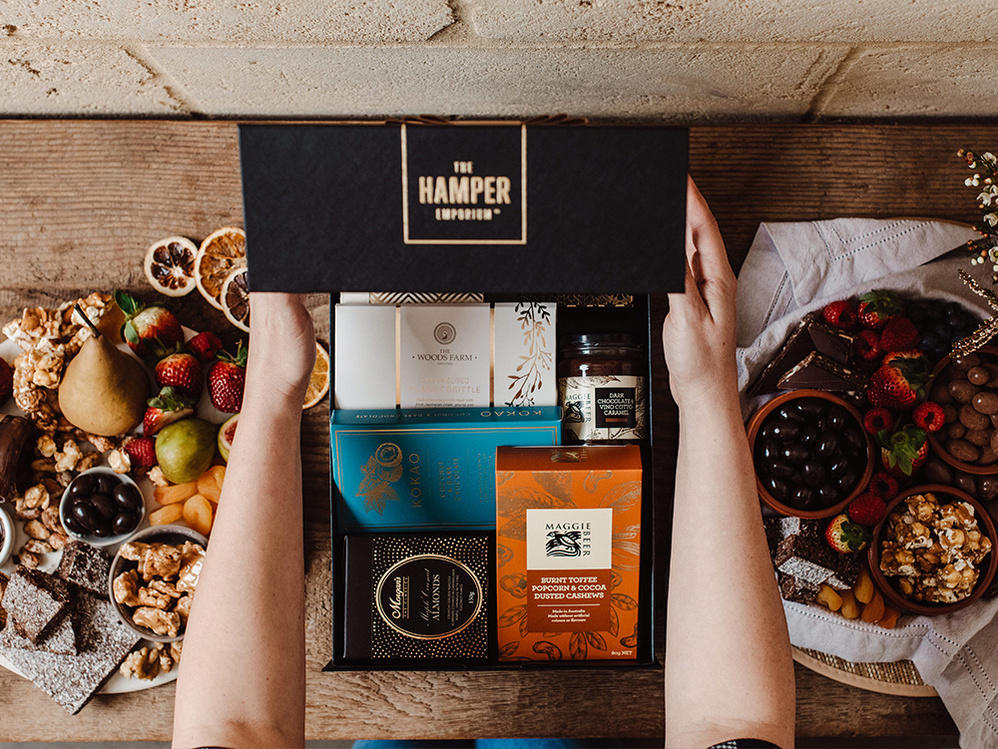 The Sweet Bites Hamper is a decadent treat for the sweet-hearted person in your life. It boasts an array of sweet nuts, chocolates, and caramel from beloved producers like Maggie Beer, Kokao, Morgan's, and The Woods Farm. Trust us – not one single bite of this hamper will go to waste.
#3. Foodies Hamper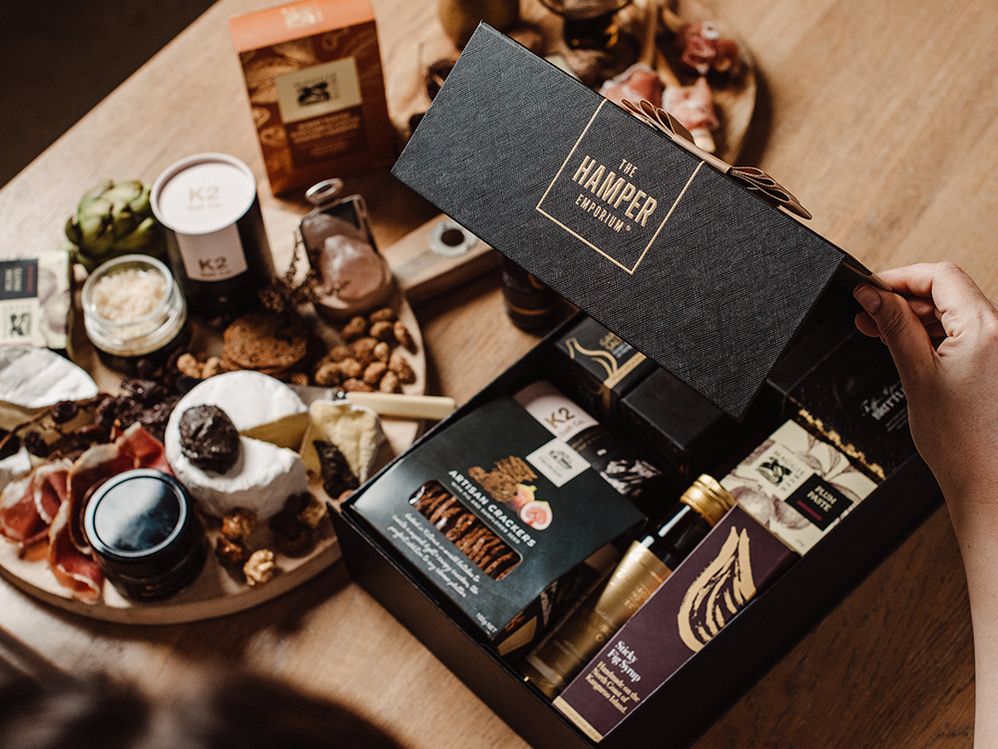 This is a hamper fit for an epicurious king or queen. It boasts a selection of Australia's finest gourmet products, from Black St. Gourmet Black Truffle Paste to Kangaroo Island Garlic Flakes to Maggie Beer Plum Paste. It'll take your gift recipient on a gourmet trip around Australia that they'll never forget.
#4. Pure Gold Luxury Foodies Hamper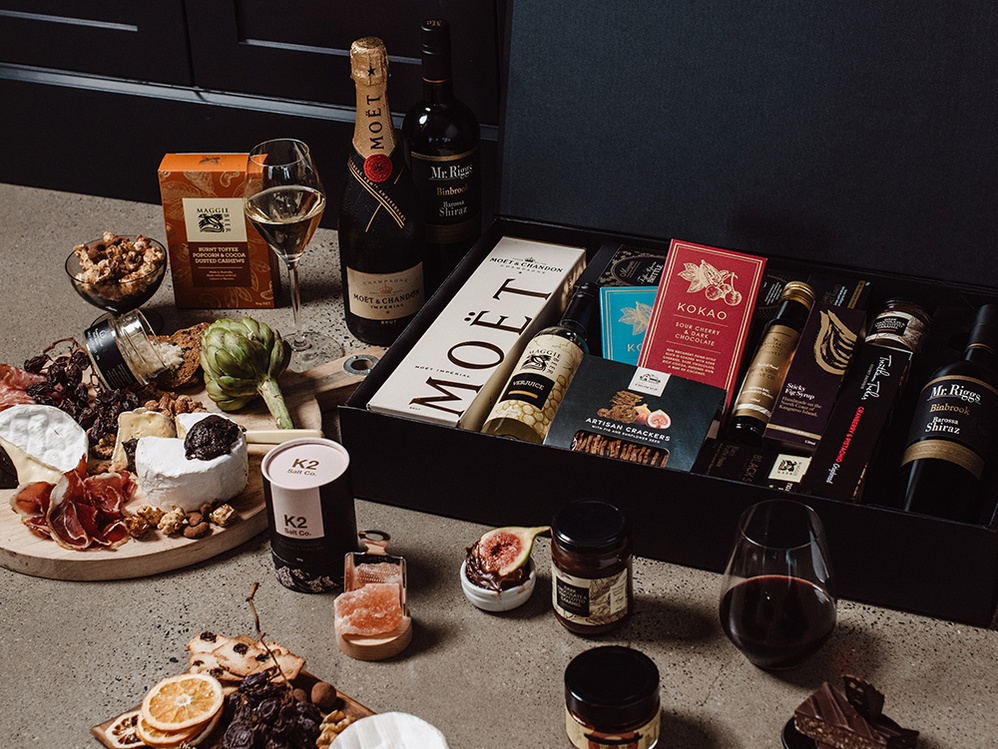 The Pure Gold Luxury Foodies Hamper is a prize that wows and impresses. It comes with a bottle of wine, a bottle of champagne, sweet treats, savoury treats, olive oil, salt, and more. It exudes luxury from every pore.
Why wait for December? Celebrate Christmas in July
Christmas in July is a less formal and official version of Christmas where Aussies can experience all the joys of a white Christmas from home. Hopefully, you learned something from this blog post, and we answered all your Christmas in July questions.
If you're looking for a Christmas-in-July hamper that's full of the holiday spirit, we offer a range of stunning options. Our hampers are full of gourmet treats, come with free shipping Australia-wide, and include a customisable card.