Company Branding On Your Corporate Christmas Gifts
Author: Loreena Walsh Date Posted:6 September 2019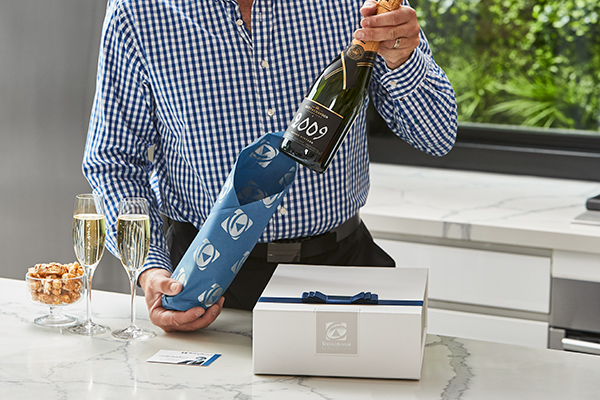 Corporate gifts are a fun and responsive way to reach out to colleagues and business partners. At Christmas, it can be an especially touching and really powerful way to connect with people and show them how much you really care!
3 Reasons Why Company Branding On Your Corporate Christmas Gifts Is Important
Any business strives to build solid relationships with clients, and corporate gifting is a great way to make an impression. It's a striking concept that fits in with your marketing strategy and makes a lasting impression. Combine it with your personalised company branding, and corporate Christmas gifts bring endless benefits to any business.
Top 3 Benefits Of Branding
Spreading goodwill around, especially at Christmas, shows your colleagues and customers just how much you really appreciate them. Giving to others is an excellent strategy for strengthening relationships and ensuring business success long term. Positivity attracts positivity!
Corporate gifting is a great way to say thank you. It makes people feel valued, which in turn leads to loyalty and positive referrals. A carefully chosen gift and message will make your company memorable in a simple way that they will remember.
Among the many benefits of spreading some Christmas cheer, branding your corporate gifts will:
Improve Your Brand Awareness
Effective company branding is essential and sets you apart from your competitors. It will make you stand out from the crowd. Your individual brand is like an unspoken promise to customers and can have a significant impact on the success of your business.
Corporate gifts and branded packaging can help to make your company instantly recognisable. Your professional logo design, along with a branded and personalised presentation, will be truly memorable. It's also essential to put thought into the gifts so that they are meaningful and send a powerful message.
Great branding will increase the awareness and value of any company and give employees and colleagues direction and motivation. The top global brands are instantly recognisable by their branding strategy. Generally, gifts that are appreciated the most are personal and not perceived purely as promotional. However, that doesn't mean you can't use your logo or company colours tastefully. Create an instant impression with personalised gifts reinforcing your own brand and individual message.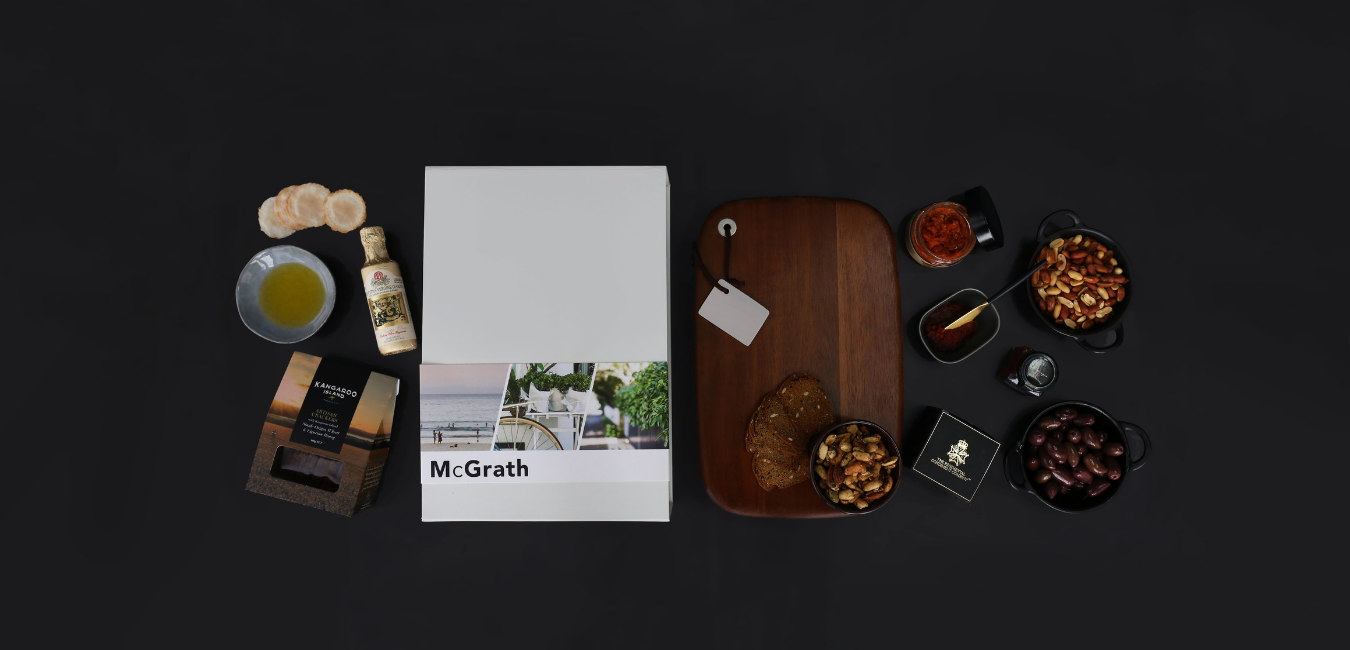 Build Stronger Relationships
People love receiving gifts! At any time of year, giving company-branded gifts will strengthen business relationships and nurture trust. It can help to improve bonds with workmates and form new relationships with business partners. It can even be used to nurture long-term or long-distance clients.
It's always important to say thank you, and Christmas is the ideal time. Valued clients and high performing staff deserve to receive something special. Letting them know that they are valued is a benefit of traditional Christmas gifting. It brings refreshing business relationships that will stand the test of time.
Image building and showing that you care is incredibly important too. Reputation matters. Choose a personalised gift and message, which is a sincere reflection of your company brand. You will soon start to see the significant advantages of gift-giving.
Create Lasting Loyalty & Trust
We all offer continued support for brands we know well and trust. Brands that seek to create more genuine loyalty over habit and engage customers are usually more successful. Customers and clients alike enjoy being rewarded for their loyalty and are proven to be more likely to do business after receiving a gift.
Company branded corporate gifts are a proven strategy for securing repeat business and customer referrals, as well as building trust and loyalty with clients. They tell a useful story about your company and give it the human touch. When someone receives a beautiful or memorable gift, they will remember it. They are also likely to remain loyal and recommend your company to other people. So, never take their loyalty for granted!
Let The Hamper Emporium Help
The Hamper Emporium is Australia's leading corporate gift hamper provider. If you're searching for that perfect gift, then our range of luxurious and unique corporate hampers are just the business! We also offer some fantastically indulgent Christmas hampers which are dressed to impress.
All our gift hampers are packed full of the finest gourmet products and prepared fresh every day with love and care. There's a range of upgrade options and solutions which mean they can be customised, branded, and personalised perfectly for your company and budget. Designed with thought, they will make anyone feel unique and special.
Corporate Christmas gift-giving has never been so easy!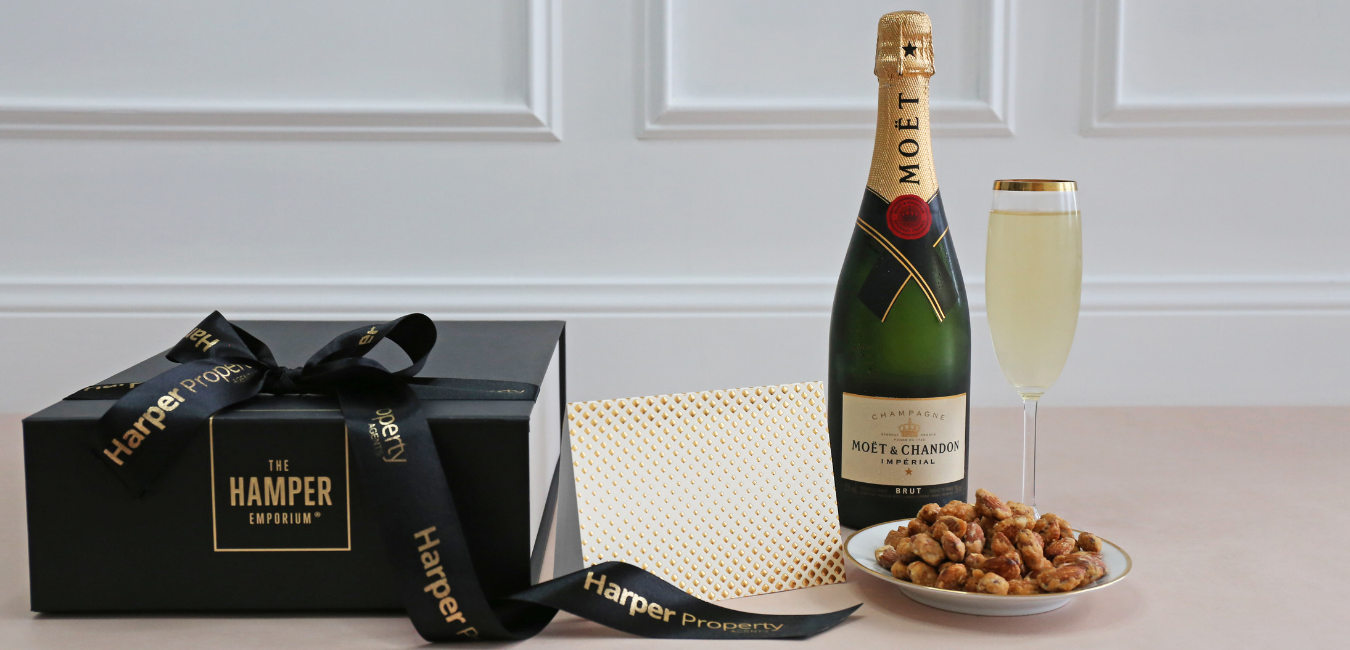 Dedicated Team
We have a friendly and experienced corporate team to answer your questions and process your order. There's also a dedicated team of graphic designers ready to customise your hamper gift boxes to the highest quality.
Branded Ribbons
For a high-quality finish and a touch of style, your company logo can be printed onto ribbon to decorate the gift boxes. The double-sided luxury satin ribbon is produced in-house, and your logo can be printed in silver or gold foil.
Personalised Gift Tags
A beautiful gift card can be personalised with your company logo. There are 12 design templates to choose from that our design team has created especially for businesses. Don't forget to add your own personal message for that finishing touch!
Branded Gift Vouchers
If you are feeling generous, why not add a branded gift voucher for $69 to $1,000?
These can be professionally printed and customised by our graphic designers to include your company branding and a private message.
Luxury Presentation
Your gift hampers and Christmas hampers are presented in a luxurious gift box which can be treasured. Craft beers and artisan beverages are delivered in gorgeous handcrafted wooden boxes.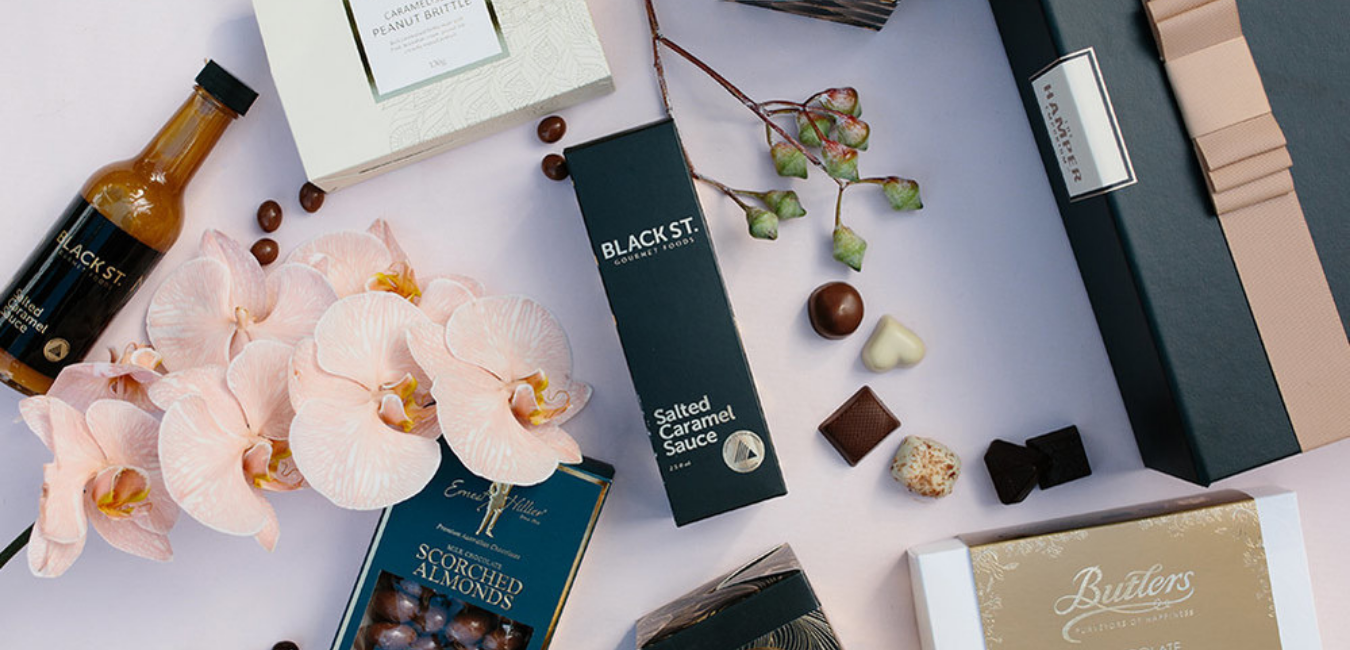 Personal Touch
Let our experienced on-site team help to maximise your company's branding and put together ideas for your own unique hamper packaging. Deliver a genuinely inspiring corporate gift hamper that reflects the personality of your brand and shows you care.
Originality Is The Key
Getting your corporate gift right is really important. If you choose a generic gift, then make sure to add a dash of thought and originality. Giving gifts should be fun, especially at Christmas. Show off your creative skills with a corporate design for Christmas cards, gift tags, and even wrapping paper! Colleagues and customers will respond to the effort you've made, and it will create a lasting impression.
The corporate gifts you choose will also depend on the size of your budget and the depth of the business relationships. Some businesses may choose expensive gifts and others may take a more affordable approach with a splash of unique creativity. Whichever you opt for, make it really special. Corporate gifting has the uncanny ability to make a lifelong footprint.