Corporate Branding On Your Gifts
Author: Loreena Walsh Date Posted:13 September 2019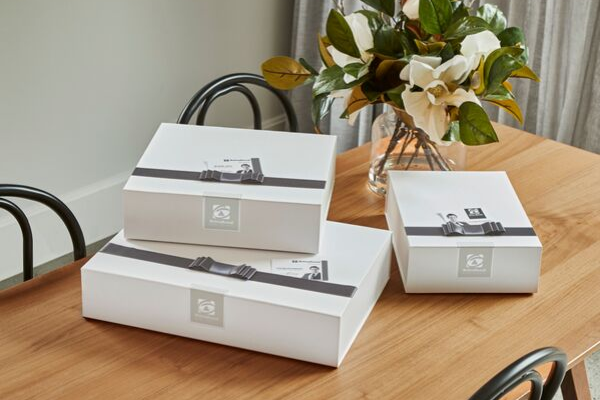 Tips For Branding Your Gifts With A Corporate Theme
Corporate gifts and promotional products always leave a lasting impression. A unique gift that has been branded and personalised is even better!
Whether it's a luxurious executive gift, a thank you to business associates, or a celebration with employees, corporate gifting is an excellent way of showing your appreciation. Teaming your chosen gift with your company logo and impressive branding will also help to achieve your marketing goals.
Acknowledging loyalty or expressing gratitude does not have to cost the earth either. A personalised branded gift at a great price is the ultimate gesture and will still make a huge impact!
Choosing The Best Gifts
Trying to promote your company means selecting precisely the right products and gifts. Saying thank you also means they need to be useful, unique and personal. With so many options and products available, it can be challenging to choose. But remember, it's perfectly ok to give a gift, such as luxury food hampers, that have "been done before." Attract attention with your eye-catching branding, and it can be an excellent opportunity to stand out from the crowd and do it better!
There's no need for a big budget either; it really is all about how you personalise and present the gift. This shows your genuine appreciation distinctively. Branded items purely for promotions, with your company logo, don't always achieve this. Add some personal touches, and you will soon see a positive result. Everyone knows the difference between promotional and personalised gifts. Promotional gifts are the attraction for the masses, while gorgeous personalised gifting is for those important people, reinforcing valuable relationships.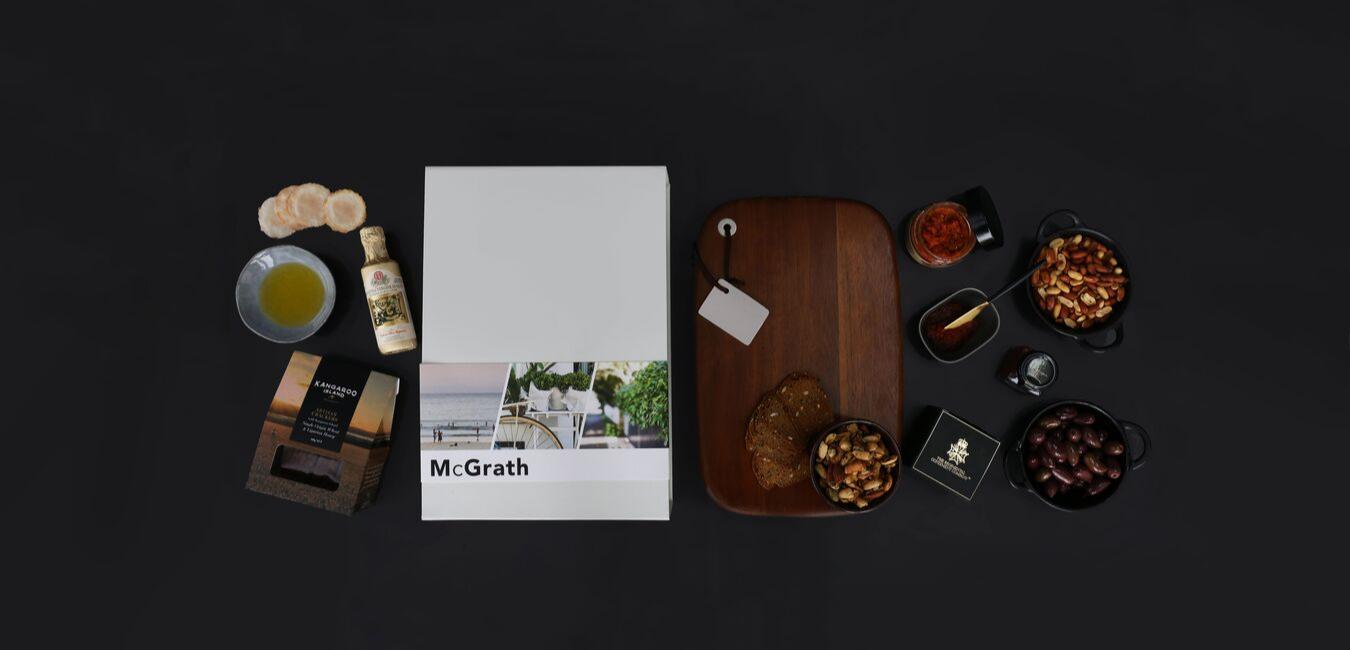 5 Top Tips For Branding
Pick a gift that's easy to customise
Try to choose wisely and select items that are straightforward to brand. Your company logo, motto or contact details need to be easy to display. Think about the colour scheme too, so that your promotional gifts are in keeping with your company and your chosen products are instantly recognised. Attention to detail and design
Never underestimate the visual impact and anticipation of a perfectly presented gift. It's all in the thought and preparation. Consider providing a truly luxurious experience with a beautiful box, tissue paper, ribbons and bows. Attention to detail can ultimately turn a beautiful gift into one with the 'wow' factor.
Add those personal touches
Make it an individual gift with a personalised gift tag or a private handwritten note. Everyone enjoys seeing their name in writing. It makes them feel special and shows that the gift has been thought about and chosen just for them. Even if it's something to be shared with office colleagues, those finishing touches go a long way and are always remembered.
Always keep it classy
Try to stay away from those unoriginal branded gifts and tacky designs. Keep your design layouts subtle, with just the right amount of well-placed visible branding. Less is more in this gifting game. It will get your company instantly recognised and talked about without the gifts being overstated or unstylish.
Have fun with a call to action
Using a "call to action" is commonly used as a marketing tool, designed to encourage customers to interact further with the company. When used in a fun way with gifting it can create interest and intrigue, spurring people on to investigate your services or make contact.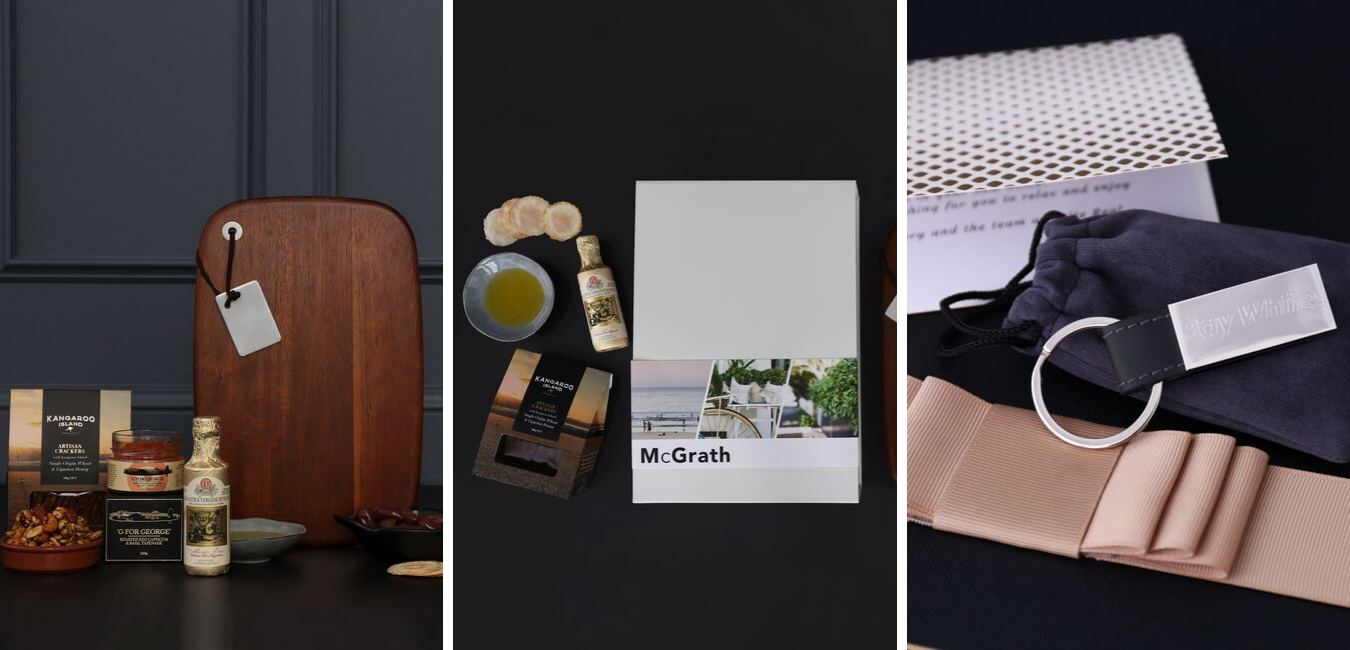 Call In The Experts
Of course, all this preparation takes time, and sometimes it's best to let someone else do all the planning and leg work. That's where The Hamper Emporium can step in.
Giving is our business, so you are assured of the finest products around and top service at affordable prices. We understand the importance of gifting, so we provide only the most sumptuous corporate gifts. Our indulgent luxury hampers come hand in hand with bespoke packaging and branding. Many of our delightful and delicious selections are used to tempt customers, say a big thank you to colleagues, or as staff incentives. We also have a range of hand-prepared Christmas hampers to add a festively luxurious touch to the coming season of goodwill.
Get set to impress with beautiful, thoughtful and hand-packed, innovative hampers. If you're looking for gifts that truly inspire, then our range of designer beers and wines, shareable award-winning tasty treats and pamper gifts are perfect. They are the ultimate premium present. Packaged to your specifications, with high-quality designs and finishings, you are guaranteed a stress-free shopping experience!
What Exactly Do We Offer?
Team of experienced in-house graphic designers

Bespoke corporate branding

Dedicated Corporate Gifting Platform

Luxury keepsake gift boxes or handcrafted wooden wine and beer boxes

Branded ribbons, gift tags and personalised messaging

Corporate branded gift vouchers

Dedicated account manager for regular customers

Fast production, turnaround and delivery times

Stress-free gifting with real-time service solutions

Free delivery throughout Australia on all of our hampers
​