Corporate Gift Hampers That Are Perfect For Christmas
Author: Nikki Barnett Date Posted:17 September 2020
Complete Christmas indulgence in our luxury hampers
Yes, here's a little marketing alarm bell from The Hamper Emporium! It may seem months away, but it really is time to start thinking about Christmas. We all understand how important it is to be be prepared well in advance, and corporate clients are the backbone of our businesses.
You're looking for thoughtful, impressive gifts that send exactly the right message. Well, you are in the right place. Choose to cement your relationships with our amazing luxury corporate gift hampers!
Everybody loves Christmas hampers, especially when they say 'thank you,' as well as 'Merry Christmas'. Corporate Christmas gifts don't come any better than ours; brimming with decadent, delicious and pampering treats. They will tantalise their taste buds with the full flavour of the festive season.
More than just festive treats
Showing your important clients and business partners appreciation makes a powerful statement. Corporate Christmas gifts are designed to foster long, productive professional relationships. A gift like our Ponting Premium Foodies Hamper will speak volumes about your company culture too and show clients they're not just a means to an end.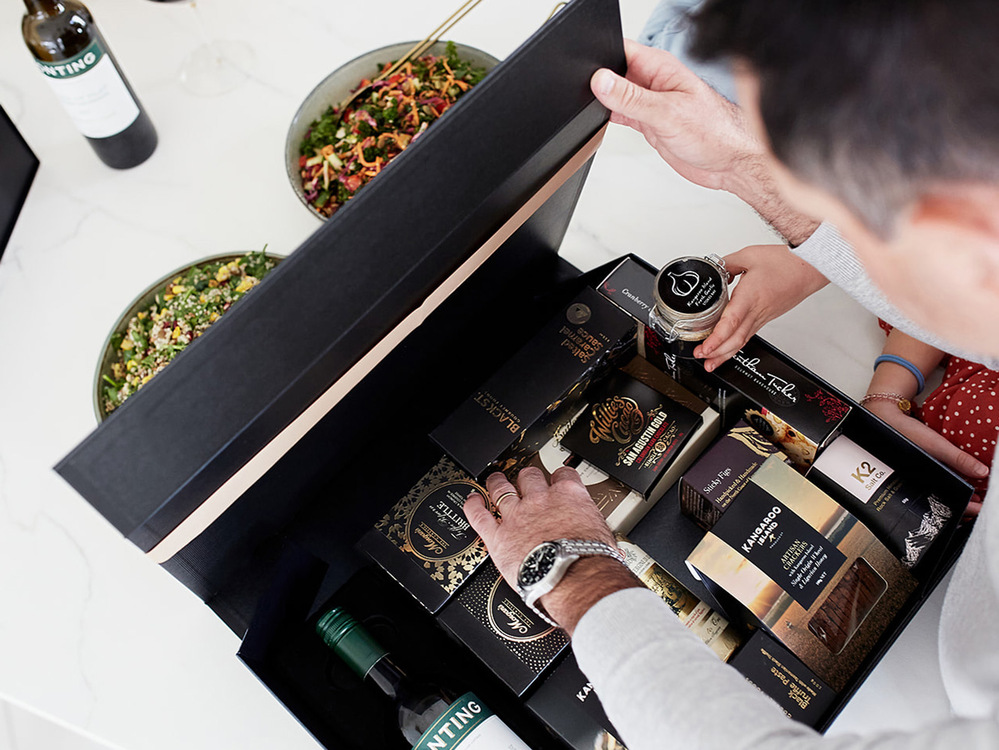 Choosing a luxury hamper means you can add a personal touch, and there's no risk of sourcing individual gifts that might be inappropriate. Nothing shows your appreciation and makes clients feel more valued than a beautiful bespoke gift like the Chandon Celebration Hamper. It shows you have paid attention to their superior taste! The Hamper Emporium offers a multitude of mouth-watering ideas for key clients and your team all in one place.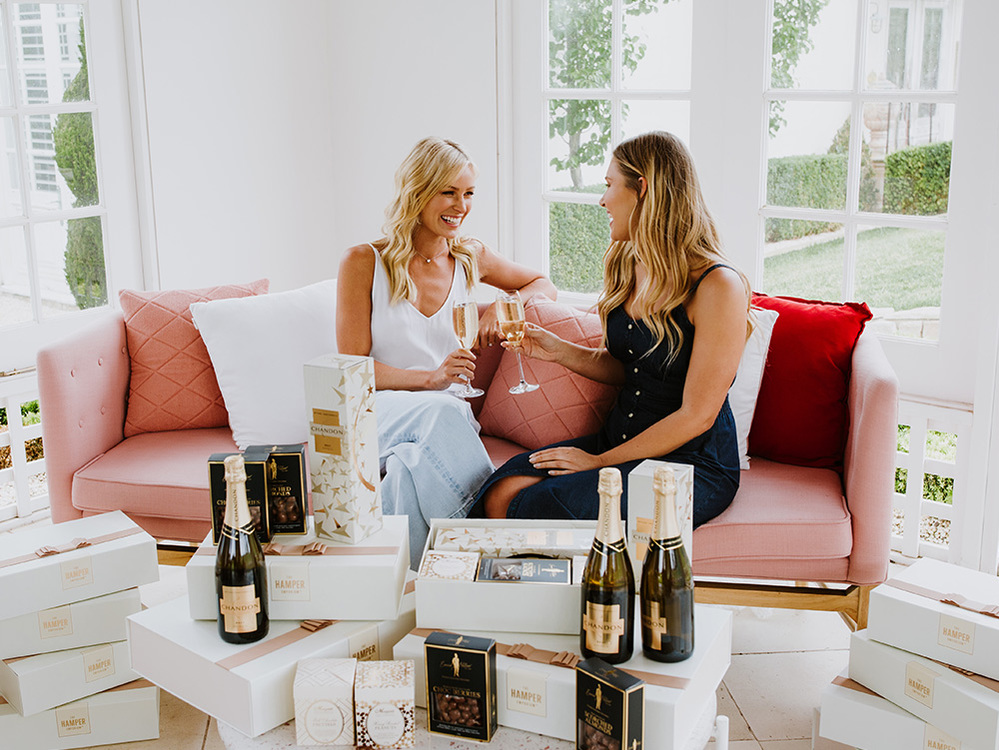 You can choose hampers packed with local gourmet produce, fine wines and spirits, or perhaps Christmas hampers filled with delightful pampering goodies. A speciality hamper filled with craft beers, like our Beers of Australia Hamper is sure to bring a smile to their faces. We have corporate Christmas gifts that are just as diverse as your customers!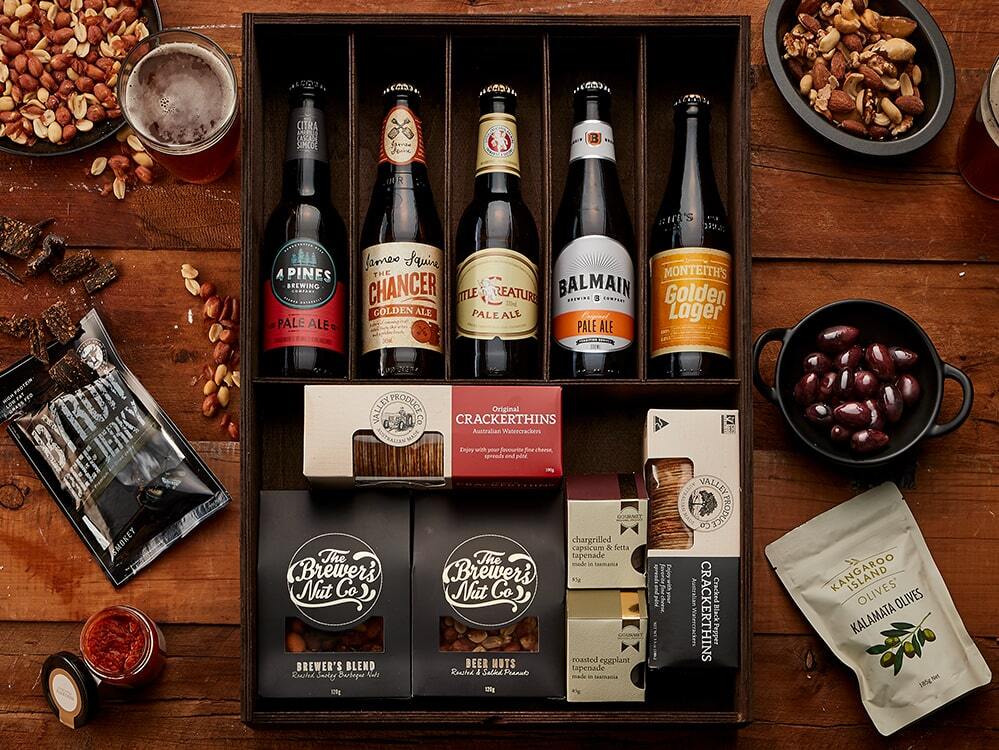 Make it a Christmas to remember for your staff
When you're planning your corporate Christmas hampers, remember your team and work colleagues too! It's a super idea to reward them for the years hard work, especially if things have gone well. It's also extremely motivational and will give them a warm, fuzzy feeling. What better way to treat them than with a gorgeous selection of delicious treats, sinfully sweet chocolate or their favourite tipple at Christmas?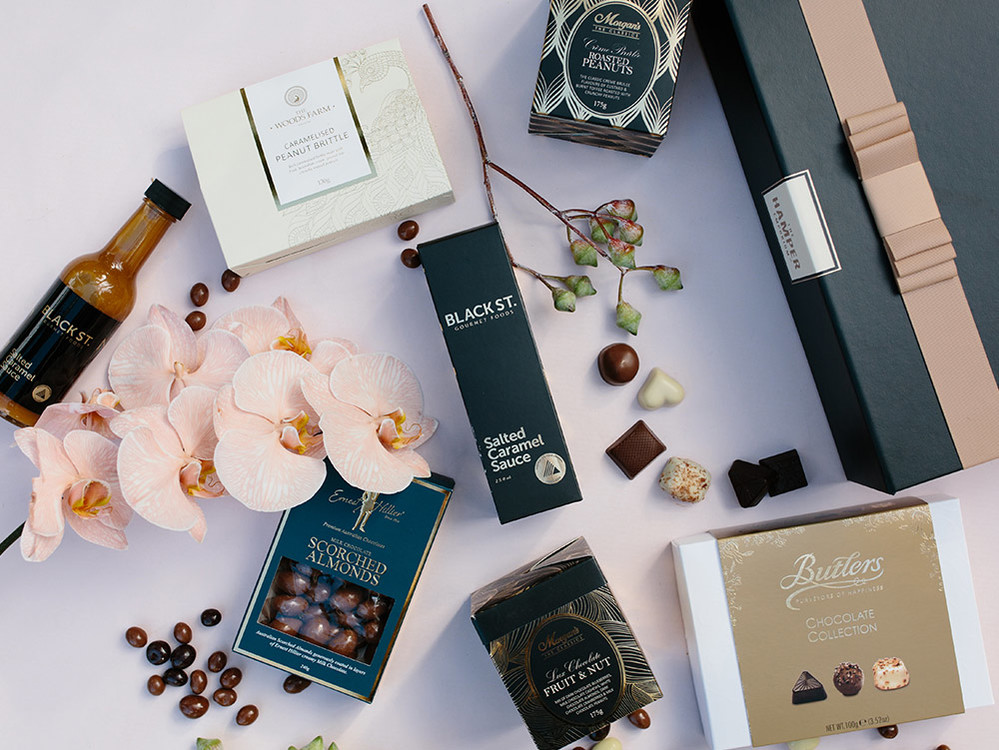 You can also make the work Christmas party go with a real 'bang' and create a truly memorable experience. Why not surprise your team with a stunning Emporium Hamper? It's simply overflowing with flavours and titbits to suit every taste and share around. Christmas gifts for the office are a simple and effective way to say thank you. The sheer power of these words will help to build loyalty, trust and a happy team.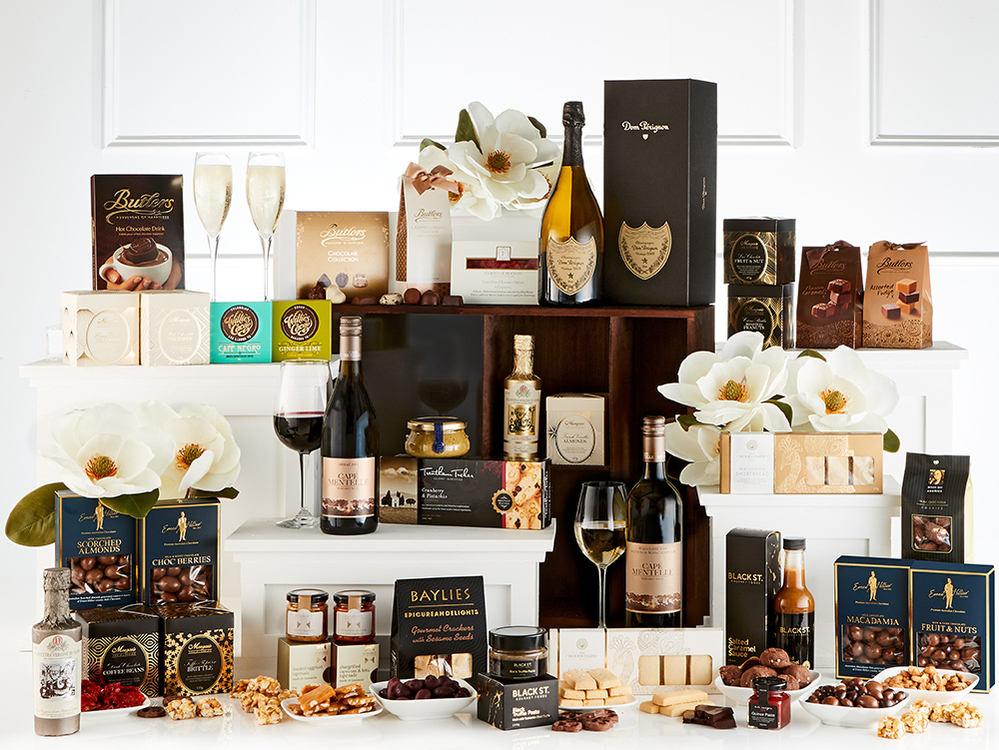 Why choose luxury Christmas hampers from The Hamper Emporium?
All our products are premium quality from superior brands

Huge selection of gourmet produce, prime wines, and chocolates

Each hamper is selected and designed with loving care

Gifts come in beautifully packaged keepsake boxes

Wrapped with gold ribbons, they include your personal message

In-house design team for corporate branding, ribbons, and gift cards

Flexibility of tailored quotes, bulk orders or bespoke requests

Dedicated account manager and corporate platform

Free delivery Australia-wide with handy delivery tracking
Increase your presence with subtle corporate branding
If you are planning to send corporate Christmas gifts to your customers, it's useful to include your company branding. Done subtly, it will not detract from the festive Christmas message and will keep your company in the limelight. With orders from The Hamper Emporium, you can have your corporate colours used for the high-quality ribbons and your logo printed on the gift card. It will add a magical touch and ensure they will remember you when they need your services. It's sure to create some interest among others, too, helping to promote your brand.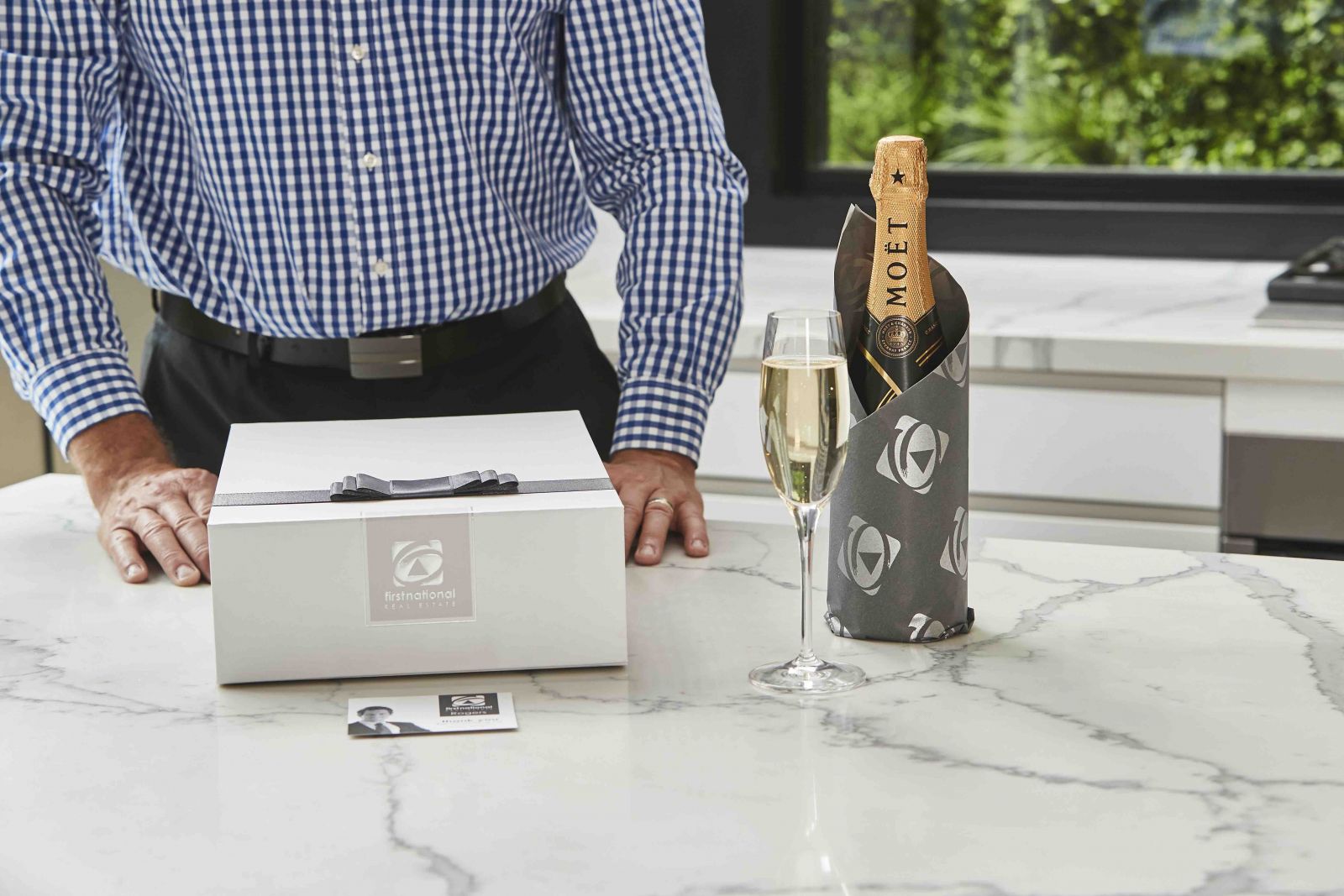 Christmas is a time for giving and sharing
Whether you are looking for Christmas gifts for the office or your top clients, we have a luxury hamper that fits the bill. It makes shopping an enjoyable experience and sourcing perfect corporate Christmas gifts easy. Buying and giving Christmas presents is an ideal opportunity to nurture your client relationships and show who you really are. Thoughtful, well-chosen gifts like a Luxury Hennessy Hamper show that you are appreciative and respectful.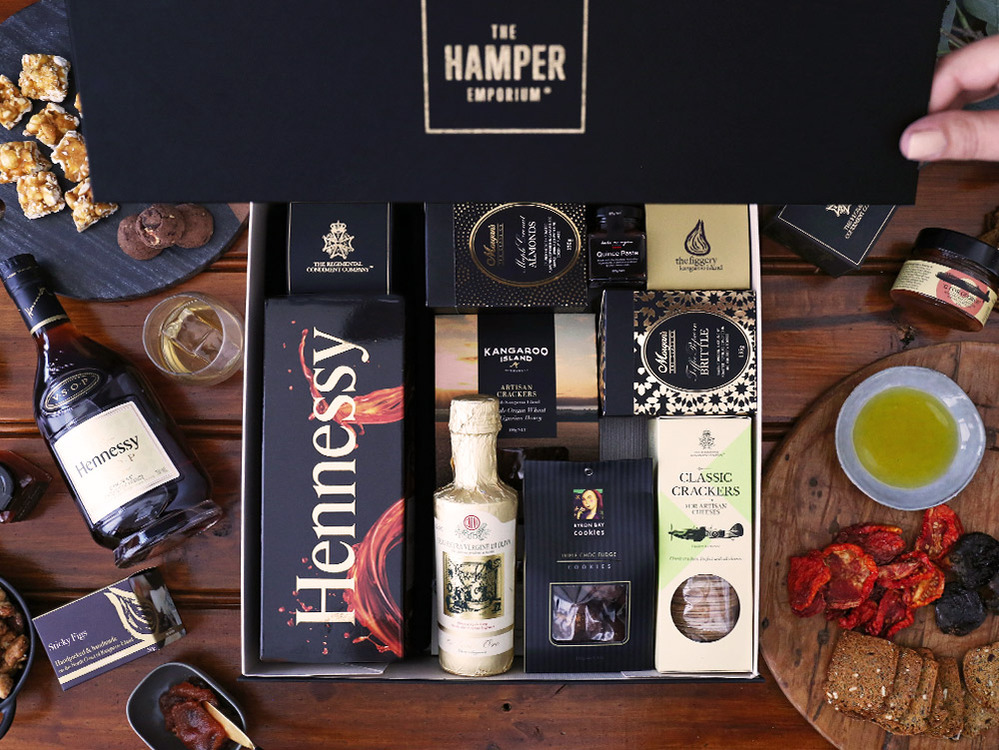 For staff and colleagues, they are a fabulous investment, raising morale and developing a healthy corporate culture. So, why not start planning today by browsing our full range of sumptuous Christmas hampers here.
The festive season will be here before we know it, and there really is no better feeling than ending the year on an upbeat, joyful and happy note!